Does a Home Warranty Add Value to an Apartment I'm Considering?
As an Amazon Associate I earn from qualifying purchases. | Amazon and the Amazon logo are trademarks of Amazon.com, Inc, or its affiliates. | As a content creator, I may receive payment for the endorsement of apartment communities.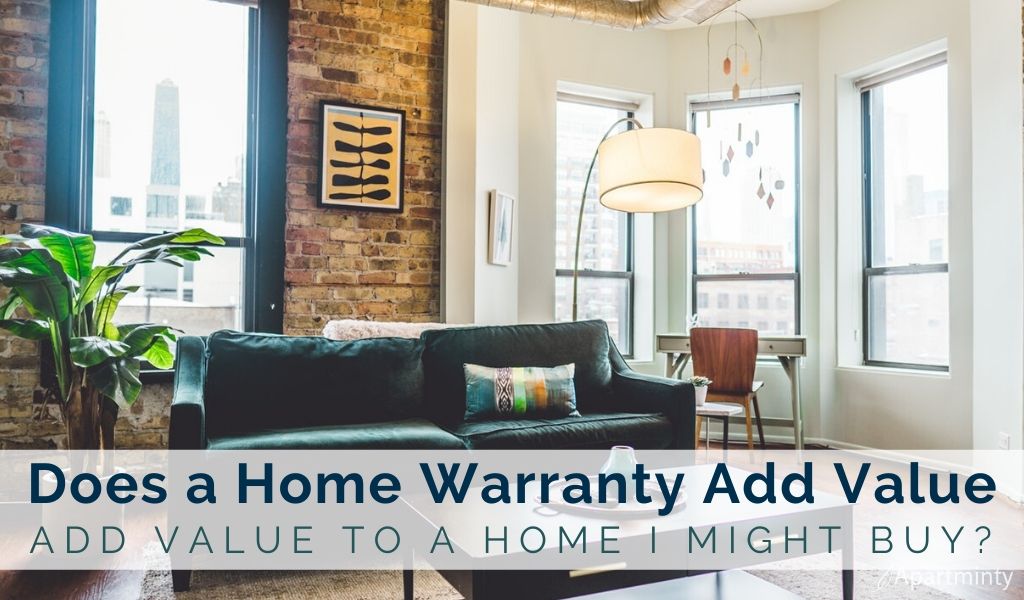 When you are apartment shopping, whether you plan to rent or buy the owners will often use a home warranty plan as a way to beef up the value of their property. But the words "there's a home warranty included that has been paid for an entire year" may not mean much in reality. In fact, such a plan might be more of an annoyance than a help.
On the other hand, it can be rather useful in the right situation. You just need to understand how to tell if the situation is indeed right.
How Useful a Home Warranty Can Be: General Overview
A home warranty plan is supposed to pay for the whole or part of the repair cost if any of your covered home systems or appliances break down. This seems like a great offer, especially now when appliances are becoming more expensive and sophisticated, which means the repairs cost more.
However, you need to consider the numbers. The average cost of appliance repair today ranges from $104 to $238. This is not by comparison with the costs of the appliances themselves. That said, the reality is that the "averages" are usually misleading. In all likelihood, you will have to pay a lot more to repair a major item such as a fridge.
Also, you need to be aware that a home warranty is a type of preventative protection, like insurance. So you cannot be sure that you will need to use it during the year at all. You may be paying for nothing other than your own peace of mind. The question is, how much do you value it? Is it acceptable to you to pay for the protection you might not cash in on?
Generally speaking, you should research the costs of major appliance repairs, for each of the appliances and home systems you want to cover and make some calculations based upon those numbers. This will give you a better idea of how much repairs might cost you if one or indeed more than one of the devices should break down during the year.
Armed with this information, you then need to consider the home warranty annual cost figures, which will not be very high. On average, this plan costs between $500-600 a year. Your calculations will definitely show that such a plan can make financial sense if you get the right home appliance insurance.
Is a Home Warranty Plan Useful for Buyers?
If you are planning to buy a home and a home warranty is what the seller uses to up the price and value, you should consider the number  $2,300. This is the amount of money that the average buyer overpays for a house covered with a home warranty. As the plan itself only costs about $600, it is obvious that the buyer doesn't benefit from this situation.
The plans offered in property deals are also often useless because they only offer minimal coverage. So, there is, usually, no point in paying more for a house with a warranty. If this is a deciding factor for you when making the purchase, remember that even the best plan adds very little actual value to the deal. If needs be you can always purchase a plan later to get the protection a home warranty can provide.
Do Renters Benefit from a Home Warranty Plan?
The situation with home warranties for rental properties is more complex. On the one hand, there are landlords who can't be bothered to fulfill their duties to promptly fix any home system or appliance breakdowns. In this case, having home warranty coverage can be a great help. The tenant will be able to get the problem fixed fast and only pay a fraction of the cost for the repairs. Depending on your lease contract, you might be able to charge the repair costs determined by the home warranty company back to the landlord.
On the other hand, the warranty might be more of an annoyance than a real help. The plan can be a bad one and the tenants will then have to deal with poor customer service whilst trying to report the breakdown and file a claim to get the repairmen in. You'll have no choice but to go through the company to get compensation for the repair costs offered by the home warranty provider. In this case, you will not be able to use the services of contractors who are cheaper, faster, and offer higher quality work.
As a renter, it is important to be aware that the home warranty industry is currently worth $2 billion and growing. There are 181 companies offering this kind of services, many of them operating across nearly all states. The plans they offer differ greatly and some of them have so many limitations that they don't have any real value. For example, the maximum payout from the company might be limited to under $1,000. This will be useless if you want to use the plan to get a replacement part or appliance worth over $2,000. In fact, some plans won't cover replacements at all.
The takeaway here is that you should study the plan in detail before deciding whether it adds any value to the apartment that you are considering renting.
In Conclusion 
There is no one answer to the question of whether a home warranty plan adds value to the apartment you are considering. Therefore you need to think carefully in each individual situation and gather as much data as you can.
First of all, find out exactly how much the plan costs and how to calculate much you are likely to spend on repairs without it. Take the lifespan of the appliance into account when doing these calculations.
Bear in mind that "pre-existing condition" is one of the most common excuses home warranty companies use for claim denial. If the appliances and systems in the apartment are quite old then there is a good chance that you won't get any help from the plan.
Study the plan itself and the precise terms of its coverage. Then, move on to the contract and read the fine print and all its terms and conditions. Finally, research the home warranty company's reputation. Use customer reviews (Google Reviews and Yelp) and professional review platforms to find out whether it can be trusted.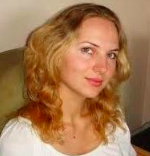 Jane Koval
Freelance Writer
Jane Koval is a freelance writer who covers an array of topics – from real estate trends to fitness regimes. When she's not writing, she's cooking or working out at the gym.
Equal Housing Opportunity Rental providers will not refuse to rent a rental unit to a person because the person will provide the rental payment, in whole or in part, through a voucher for rental housing assistance provided by the District or federal government.
Offers included in posts
Pricing and availability is subject to change. | Terms and conditions may apply to any special offers referenced. Contact the apartment communities for details.
Sponsored Posts
Aparrtminty may receive payment for sponsored posts and guest posts