9 Expert Moving Day Tips
As an Amazon Associate I earn from qualifying purchases.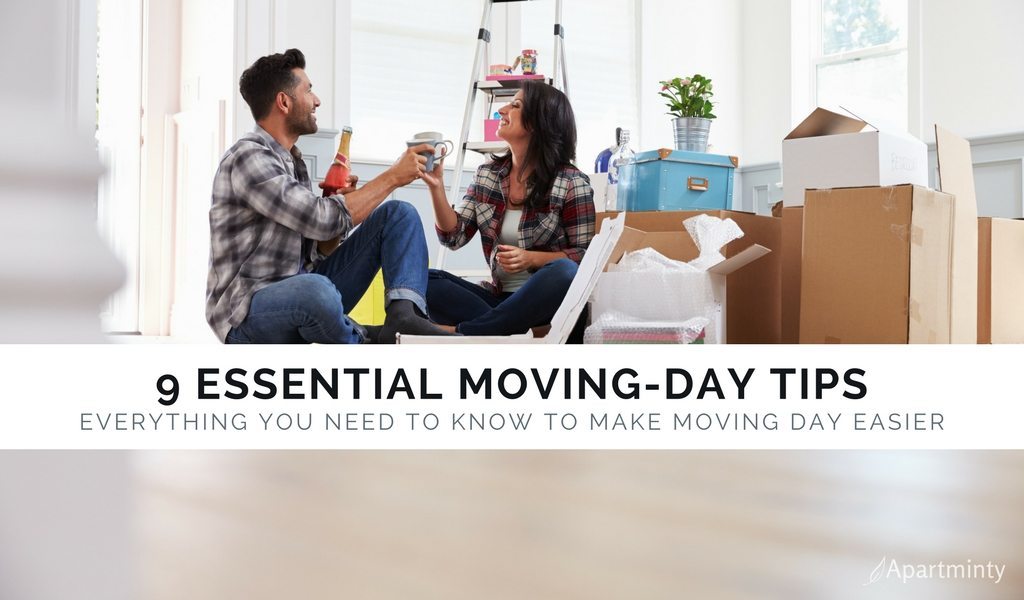 Expert Moving Day Tips
Moving day is finally here! All of the hard work you have put into planning, purging and packing has prepared you for a stress-free moving day. Our two-month
schedule of what to pack when
has you feeling ready, and these essential moving tips will ensure that things will go smoothly. Regardless of preparation, we all need some extra support to get us through the big day, right? 
KEEP A MASTER LIST OF CONTACT INFORMATION
We recommend keeping a list of the contact information for anyone who may be involved in your move easily accessible. Even with impeccable planning, traffic and delays can be hard to account for, and communicating these issues to anyone involved will keep things running smoothly. Moving day will most likely be a long one, so having this list as a backup will come in handy should your cell phone battery begin to run low. Some numbers you may want to include on your list: your moving company, moving truck driver, old landlord, new landlord, pet and babysitters, and anyone else assisting in the move.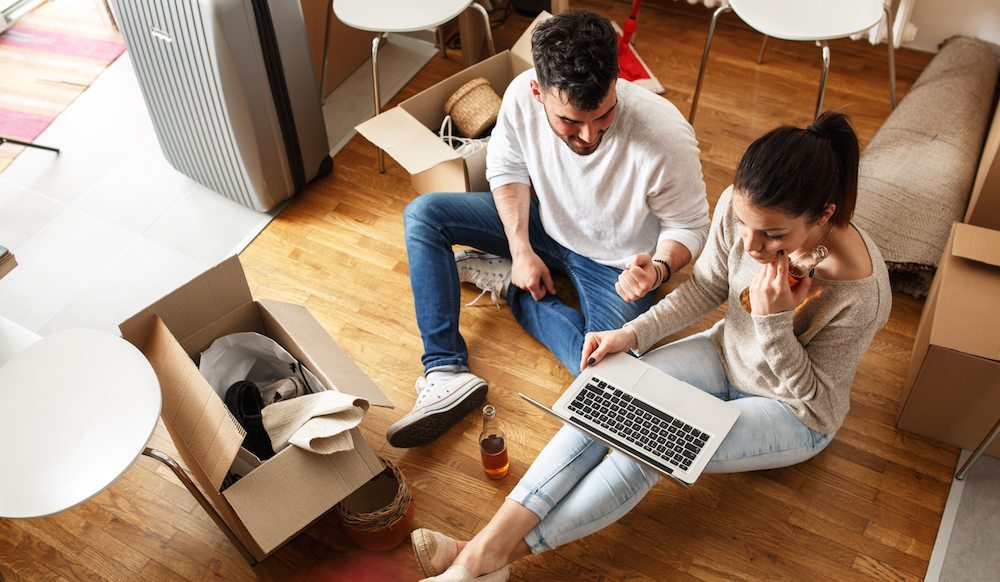 ALWAYS READ THE FINE PRINT OF YOUR MOVING COMPANY CONTRACT
Securing a good deal with a moving company is exciting, just be sure you've done your due diligence. Read through that contract! It is important to be aware of details such as who is responsible for lost, stolen or damaged items and what the cancellation and rescheduling policies are. 
COORDINATE CARE AND SUPERVISION FOR KIDS AND PETS  
Moving day will be hectic. Securing care for your children and/or pets will ensure they are well taken care of while you focus on the move. One less stressor for you while you are focused on the details and logistics of the day. LMake sure you follow these 
seven tips for moving with a dog.

PACK A FIRST NIGHT BOX WITH ALL OF THE ESSENTIALS
Having a box packed with all of your essentials is key to enjoying the first night in your new home. After a long day of moving, you will appreciate having some of your must-have items handy when you are ready to relax. Be sure to include items such as paper plates, garbage bags, and any initial cleaning items you might want. Also, very important: pajamas to lounge in and a bottle of wine to enjoy in your new home! 
INVEST IN A SIMPLE TOOLKIT
If you haven't done so already, we recommend having a toolkit with all of the basics. You will need this more than you think! There will be tasks that will feel good to complete right away and may require tools: basic fixes, hanging pictures to feel at home, replacing light fixtures, and putting together new furniture. Having the toolkit handy will allow you to do these on your own. 
MAKE A LIST OF THE TAKE OUT AND DELIVERY OPTIONS IN YOUR NEW NEIGHBORHOOD  
At the end of a long moving day, the last thing you will want to worry about is dinner. Researching and having a list of the take-out and delivery options in your neighborhood will allow for an easy first night. Plus, who doesn't love a little stalking to find new and must-try restaurants? 

TAKE PHOTOS OR DO A WALKTHROUGH WITH YOUR LANDLORD BEFORE LEAVING YOUR OLD APARTMENT
For the sake of your security deposit, this tip is crucial. While most landlords will want to do a walkthrough as well, be sure to request one. If they are unable to make themselves available, do a walkthrough yourself and take plenty of photos after the final clean. With photo documentation, you can avoid any horror stories in the process of getting your security deposit back. 
TAKE PHOTOS AND MAKE NOTE OF ANY ISSUES BEFORE MOVING INTO YOUR NEW APARTMENT
Documenting the state of your new apartment is equally important. If your landlord does not do a walkthrough with you or provide a checklist for you to complete, take plenty of photos
before
you move anything in. Should you come across any issues, be sure to address them with your new landlord immediately. This will prevent any issues from the previous tenants falling on you and it will give your landlord the opportunity to ensure you are comfortable in your new home.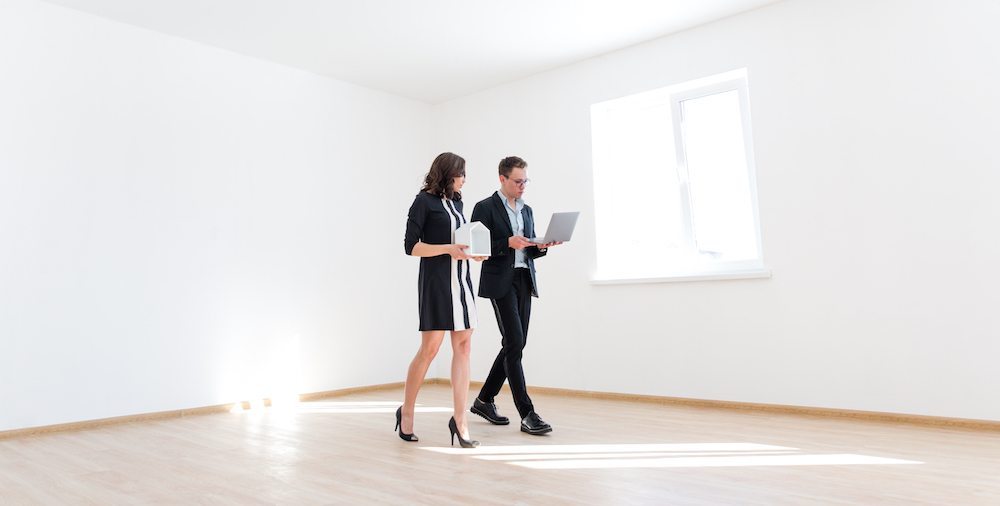 DESIGNATE A ROOM OR CORNER OF YOUR APARTMENT FOR STORING NON-ESSENTIAL BOXES
While certain boxes and items will go straight to their designated room for unpacking, you may need some time to decide how you want to set up your apartment. Having a corner or a room for storing boxes that aren't top priority will allow you to take your time while staying organized. Keep those non-essential items out of sight and out of mind until the essentials are in place and you are ready to tackle the rest of your unpacking.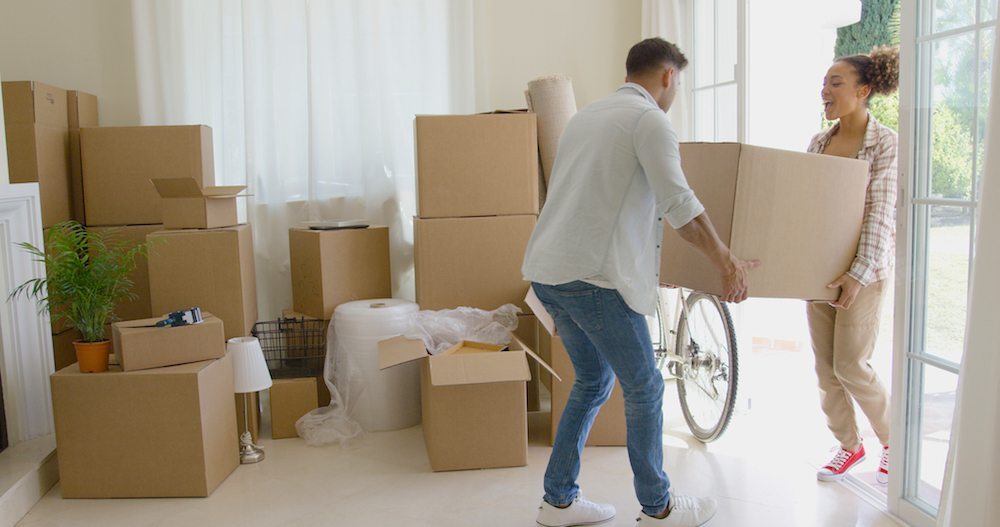 Just like apartment hunting, moving doesn't have to suck. Do your research, plan as much as possible, and set yourself up for success. Once you do so, you'll be able to remove some of the stress from the move and maybe even have some fun!  
Equal Housing Opportunity Rental providers will not refuse to rent a rental unit to a person because the person will provide the rental payment, in whole or in part, through a voucher for rental housing assistance provided by the District or federal government. Amazon and the Amazon logo are trademarks of Amazon.com, Inc, or its affiliates.
Summary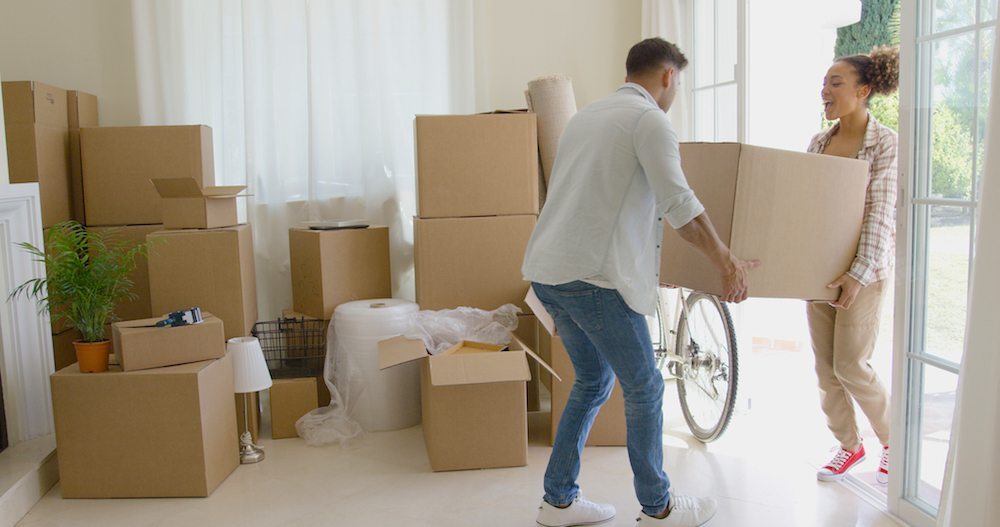 Article Name
Description
Asking yourself, "What do I do on Moving Day?" Take the stress out of your move with these 9 expert moving day tips, sure to help make moving day a breeze!
Author
Publisher Name
Publisher Logo