Current Design Trends That Will Flop in 2020
As an Amazon Associate I earn from qualifying purchases. | Amazon and the Amazon logo are trademarks of Amazon.com, Inc, or its affiliates. | As a content creator, I may receive payment for the endorsement of apartment communities.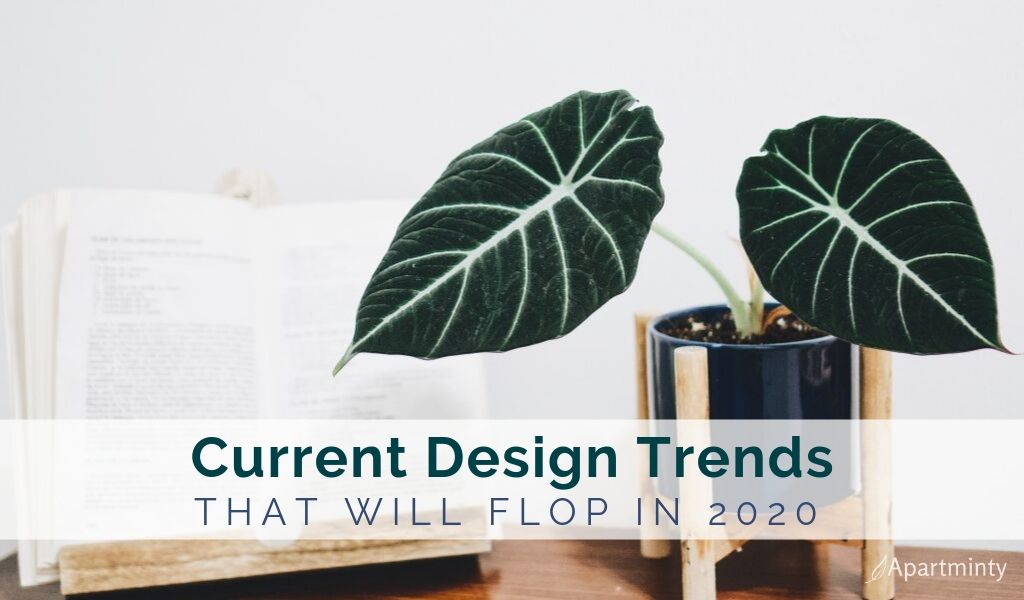 We have to admit that it's fun to stay current with the latest and greatest design trends. However, it's just as important to observe what trends are on their way out. It never hurts to update things once in a while. Switching things up is fun even if you like your apartment the way it is. Perhaps you're thinking of ways to upgrade your space. If so, knowing what trends will soon be history can help offer you guidance. Below we reveal which design trends are likely to flop in 2020, and trust us, you'll be glad to see these trends go bye-bye. Don't get left behind — keep reading to learn about the fading trends and gain inspiration on how to decorate your space in the future! 
1. White spaces
Whereas white interiors are modern and minimalistic, more colorful interiors are on the way! Bland white rooms soon will be outdated. If you prefer vibrant colors, it's time to embrace playful and colorful rooms that are pleasing to the eye. If you can't paint the walls due to your lease agreement, incorporate colorful elements in other ways. For example, play with color in your room with a pop of color from pillows, a throw blanket, or a colorful piece of furniture. In your living room, put out colorful frames, bold pieces of art, and incorporate bright decor elements on side tables. Use your imagination and develop a space you love! 
2. Minimalism
Adopting minimalism throughout your apartment keeps things organized. But it's often not realistic to keep everything that way. You have to admit you wish you could have more pictures of your dog or cat on the wall. Well, now's your chance! Minimalism is hard to stick with, which is why the design world is starting to lean toward having more decorative elements in a home. In other words, you shouldn't be afraid to incorporate accessories and elements you love. There's a fine line between hardly having any decor at all and having too much. That means you'll have to work hard to achieve the perfect amount of accessories and furniture in each space. How you decorate will also largely depend on how large your apartment is, too.  
3. Nautical decor 
If you grew up by the beach and relocated, you may have a lot of beachy decor elements in your apartment. Don't let this fading trend sway you from decorating with ocean elements (because, after all, it is your apartment).  And maybe you love that whale canvas in your living room, and it doesn't matter if this trend is going away, you're not going to move it! Luckily there is a way to still include nautical decor without allowing it to take over your living areas. That means you can and should keep your whale picture! We recommend saying goodbye to the seashells and anchors and hello to faint yet beautiful ocean accessories and artwork. A framed ocean picture may be better suited to your blue themed bedroom. Stay subtle without going overboard on the nautical decor and that way you won't have to ditch your ocean themed apartment altogether. 
4. Huge tufted headboards 
Large tufted headboards are bold and fun to have behind a bed, but many designers believe this trend is on its way out. This fading trend is probably a good thing because headboards get heavy and there are many more creative ways to improve your interior! Try thinking of other ways to decorate the space behind your bed. Here are a few ideas on what to have instead of a headboard:
Restored wood wall art

Salvaged old shutters

A bold, oversized piece of art

Bookcase headboard

Washi tape design

(How fun!) 

A

pull-down map

(for those who have serious wanderlust)
5. Word art 
Word art is everywhere, especially in the form of mugs, makeup bags, and the like.  This trend has also infiltrated interiors, but that doesn't mean it's here to stay. Instead of keeping word art (because you're sick of seeing "girl boss"), there are many other decorative elements to try. 
Check out these ideas for inspiration: 
Chalkboard decor (perfect to remind yourself of things and write down a schedule!)

Bold prints

Lilac colored design elements

Unique decorative candles
Now that you know which trends will likely fade by 2020, will you stay away from them? The choice is yours! We don't know about you, but we're glad that tufted headboards are leaving us because now we get to have fun with washi tape and more! Even though it's fun to be a design rebel, if you desire to stay current, we recommend researching fun ways to make your apartment unique. You don't always have to follow the current trends or ditch the old ones, but these tips should give you some ideas for the future. Have fun coming up with new trends, and you'll have the best-decorated apartment in town. Let's be real — your friends will want to camp out in your cool space! Trends come and go, and in 2020 there will be more exciting trends you can embrace. For now, keep these trends that will probably flop in mind and consider decorating with future fun styles instead!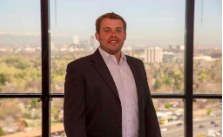 Bobby Child
Manager
Bobby Child currently works as a manager of Carolina Creek, a townhouse-style community located a mile from Eastern Carolina University's campus.
Equal Housing Opportunity Rental providers will not refuse to rent a rental unit to a person because the person will provide the rental payment, in whole or in part, through a voucher for rental housing assistance provided by the District or federal government.
Offers included in posts
Pricing and availability is subject to change. | Terms and conditions may apply to any special offers referenced. Contact the apartment communities for details.
Sponsored Posts
Aparrtminty may receive payment for sponsored posts and guest posts