What Residents Have to Say About Hilltop House Apartments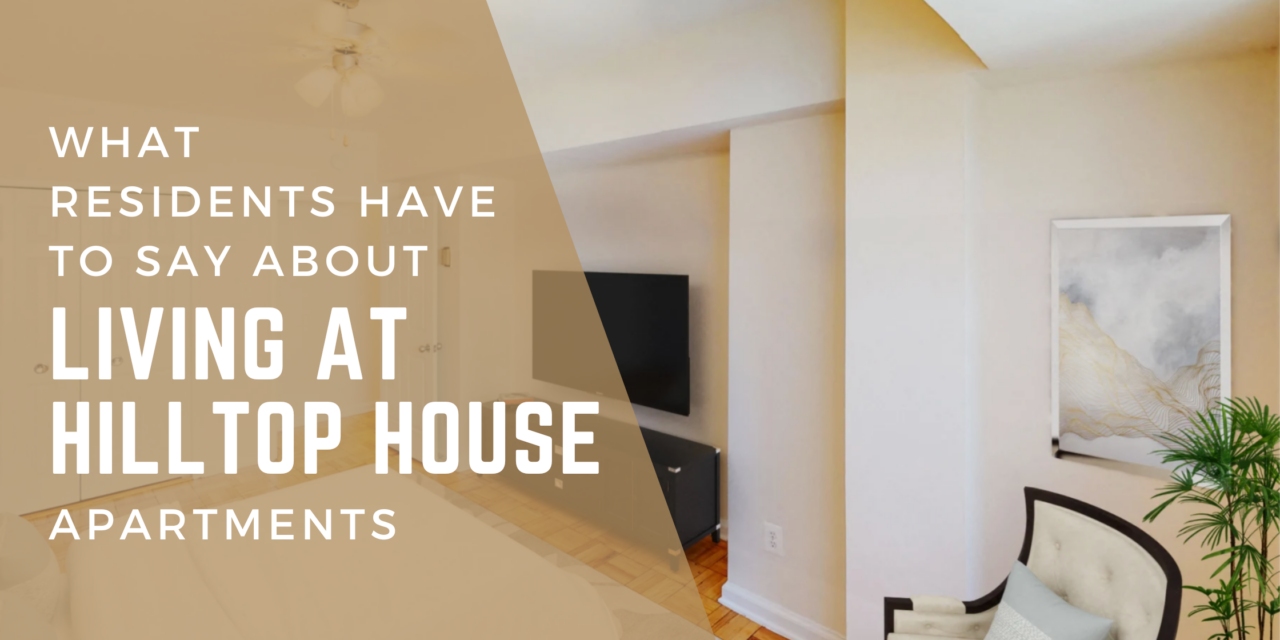 As an Amazon Associate I earn from qualifying purchases.
Are you on the hunt for the perfect studio apartment in Washington, DC? Look no further than Hilltop House in the vibrant Adams Morgan neighborhood. With its unbeatable location and top-notch amenities, Hilltop House offers an incredible value for anyone looking for a great deal on their next apartment.
One of the standout features of Hilltop House is its prime location. Situated just a few blocks from Meridian Hill Park, Hilltop House is in the heart of one of DC's most sought-after neighborhoods. With easy access to Adams Morgan, Columbia Heights, and U Street, residents of Hilltop House have an abundance of dining, shopping, and entertainment options right at their doorstep.
According to one resident, "The location is perfect: 10min walk to Target, Marshalls, 5Below in Columbia Heights; 10mins walk to Adams Morgan where there is a ton of food places; 10min walk to U street where the bars are, and you have multiple gym options. Not to mention the 6min Harris Teeter walk, which is my go-to grocery shopping store. There's even a park right across the street which is super nice."
In addition to its unbeatable location, Hilltop House also boasts a friendly and responsive management team. According to another resident, "The Hilltop team are absolutely amazing. They are friendly and very on top of how clean the buildings are kept. I always feel heard and the maintenance staff are on freaking point, beyond responsive. The team takes very good care of the residents."
The building itself is also impressive, with reliable package delivery and a garage and laundromat on site. And with its mix of cement and drywall construction, residents can enjoy a quiet and peaceful living environment. As one resident raves, "I rarely hear people while in my apartment."
And let's not forget about the incredible value you get with a studio apartment at Hilltop House. With rent prices starting at just $1395 per month and your first two weeks free, you simply can't beat the value for such a prime location and top-notch amenities. As one satisfied resident puts it, "If you see that Hilltop has an apartment open, just jump on the application so you can get your name into the system first is my advice, don't want you to miss out on a good community."
Overall, Hilltop House is a fantastic choice for anyone looking for an affordable, convenient, and comfortable studio apartment in DC's Adams Morgan neighborhood. With its unbeatable location, friendly management team, and top-notch amenities, Hilltop House offers an incredible value that is hard to beat. So why wait? Contact Hilltop House today to schedule a tour and see for yourself why it's such a great deal to live in a studio apartment at this fantastic community.
Equal Housing Opportunity Rental providers will not refuse to rent a rental unit to a person because the person will provide the rental payment, in whole or in part, through a voucher for rental housing assistance provided by the District or federal government. Amazon and the Amazon logo are trademarks of Amazon.com, Inc, or its affiliates.