The Top 10 DC Neighborhoods for Runners
As an Amazon Associate I earn from qualifying purchases.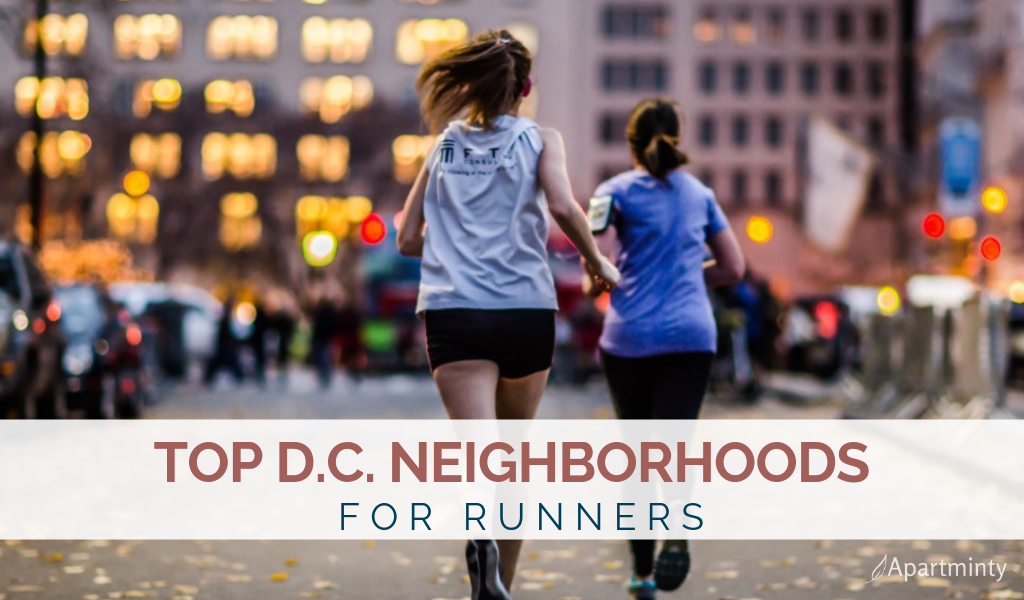 The Top 5 Neighborhoods in The DC Area for Runners
You're lucky you don't live in Boston.  They rank #1 in the nation for most hours lost to sitting in traffic congestion.  Bostonians lose 164 hours staring at the back of someone else's bumper. 
Feeling better about DC traffic?  Well, you shouldn't. We rank #2 at 155 lost hours. We beat NYC and Los Angeles by almost 20 hours a year.
Not only is traffic a time suck, but research has also shown that exercising in traffic is bad for your heart. Studies published in The New England Journal of Medicine show that diesel fumes (a massive source of pollution) prevent our blood clotting system from working well and restricts blood flow to the heart. 
Also, US News & World Report says that one study of postmenopausal women found each increase in particulate matter of 10 micrograms per cubic meter was linked to a 76 percent rise in the risk of death from cardiovascular disease. Another major study from 2004 showed that exposure to traffic pollution seemed to increase the chance of developing a heart attack within an hour of exposure by three times. 
We know two things now; traffic in DC is a nightmare and running it is terrible for your heart.  Are you stuck inside running on a treadmill like a hamster on beautiful sunny days? Nah…we have you covered. We have a list of the best neighborhoods in DC to live and exercise in.  
Georgetown Waterfront
We all know about the charming cobblestone streets, cozy restaurants, and boutiques in Georgetown—but did you know they have a thriving waterfront recreation area? There are miles of trails for running or biking right along the Potomac River and the C&O Canal. 
After you're done running, head down to the Key Bridge Boathouse to rent a kayak or canoe. They also rent paddleboards and hold fitness classes. 
Navy Yard
This is an up and coming area near the National's Stadium known for cool bars, restaurants, and sporting events. But it's also home to the new Anacostia Riverwalk Trail. 10 feet wide and currently 12 miles long, it's used by skaters, runners, cyclists, and walkers–but no cars.  Plans to expand the trial to 20 miles are underway. 
Crestwood 
Crestwood is a beautiful, spacious oasis in the middle of DC with almost no traffic. But even better, it's surrounded on three sides by Rock Creek Park. The park was founded in 1890 by congress as an 1800 acre recreational resource for the city. 
The park has beautiful, paved trails for runners, bikers, and rollerbladers. On weekends, much of the park is closed to automobiles, making it clean and healthy to get out and exercise!
American University Park
This is a quiet neighborhood named for housing a major university, is walking distance to plenty of restaurants and shops. Expect tree-lined streets and picket fences with little traffic or noise. Families love this area!
One of the wonderful benefits of the area is living close to Little Falls Branch Stream Valley Trail. This scenic 3.5-mile paved trail is popular with runners and bikers alike. There is plenty of shade and views of the falls. Some parts of the trail are steep for a good challenge. 
Eastland Gardens
Eastland Gardens has been called, "A rare jewel in the area around the Arboretum." It's a small community with low crime rates. The housing is affordable and has plenty of well cared for rental properties. Eastland Gardens has an active neighborhood association that promotes gardening and civic activities. 
Eastland Gardens is close to several parks with plenty of running trails and recreational opportunities. 
All of these neighborhoods are near public transportation, entertainment, and major thoroughfares. If you live in one of these areas, there's no excuse for not getting out and enjoying the great outdoors.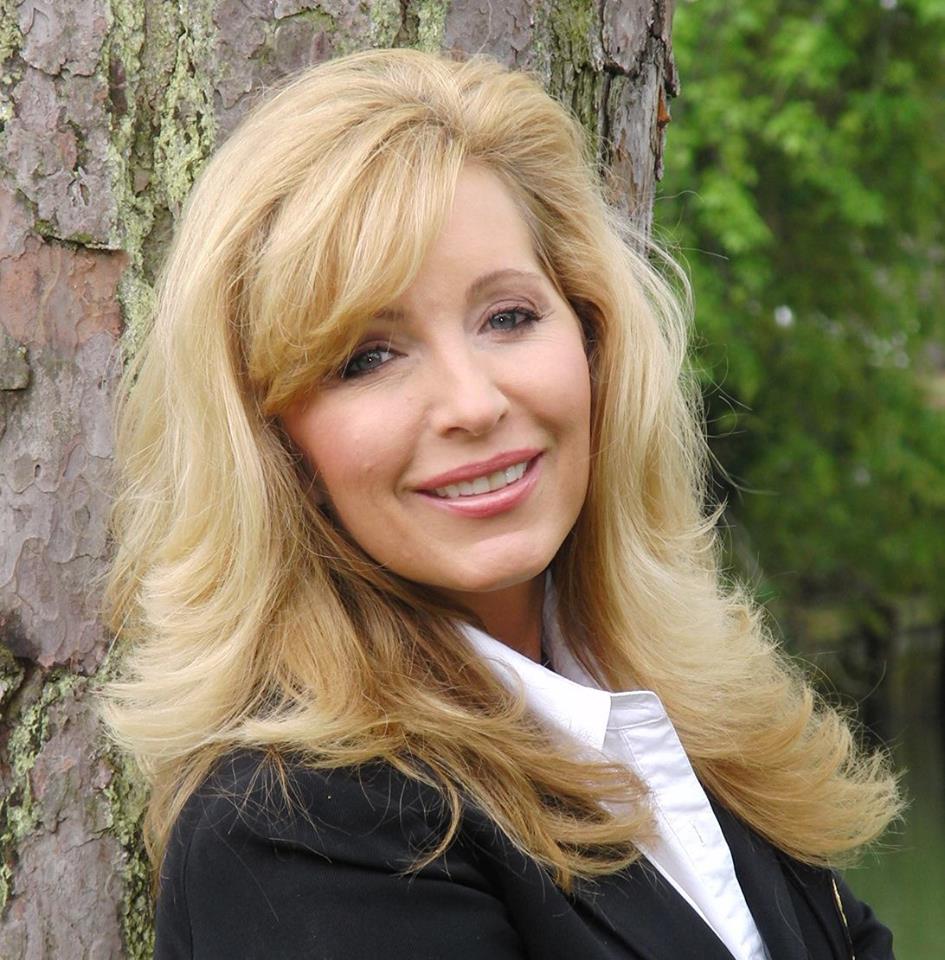 Lori Mang
Writer
Lori is the staff writer for Eng Garcia & Grant Properties. She enjoys sports, reading, and writing. 
Equal Housing Opportunity Rental providers will not refuse to rent a rental unit to a person because the person will provide the rental payment, in whole or in part, through a voucher for rental housing assistance provided by the District or federal government. Amazon and the Amazon logo are trademarks of Amazon.com, Inc, or its affiliates.
Summary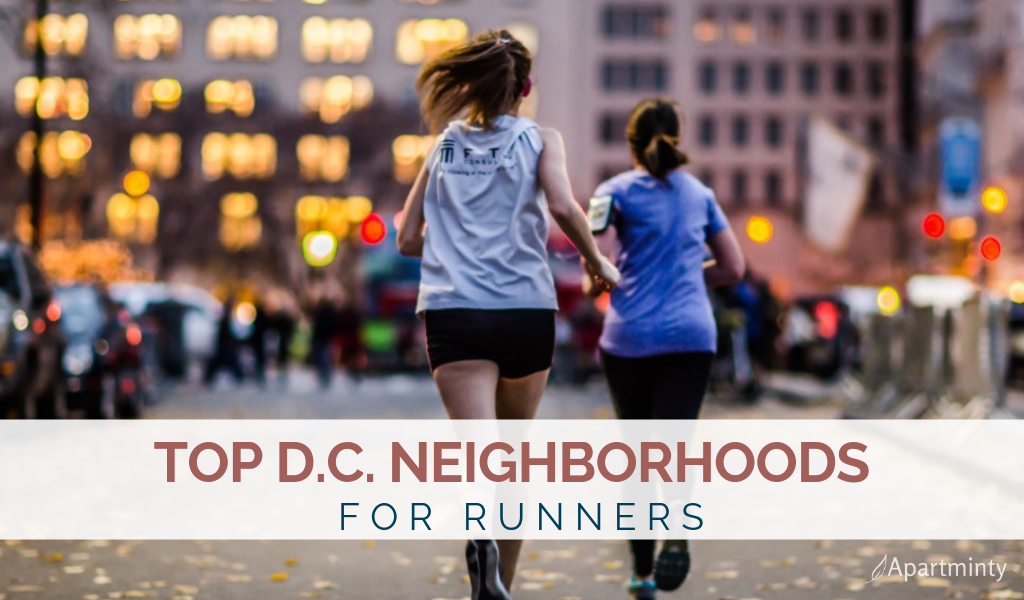 Article Name
Top 5 DC Neighborhoods for Runners
Description
Guest blogger, Lori Mang breaks down a list of the best neighborhoods in Washington, DC for runners to live and exercise in.  
Author
Publisher Name
Publisher Logo