Sustainability meets Style: The Ultimate Guide to Living Green at The Swift at Petworth Metro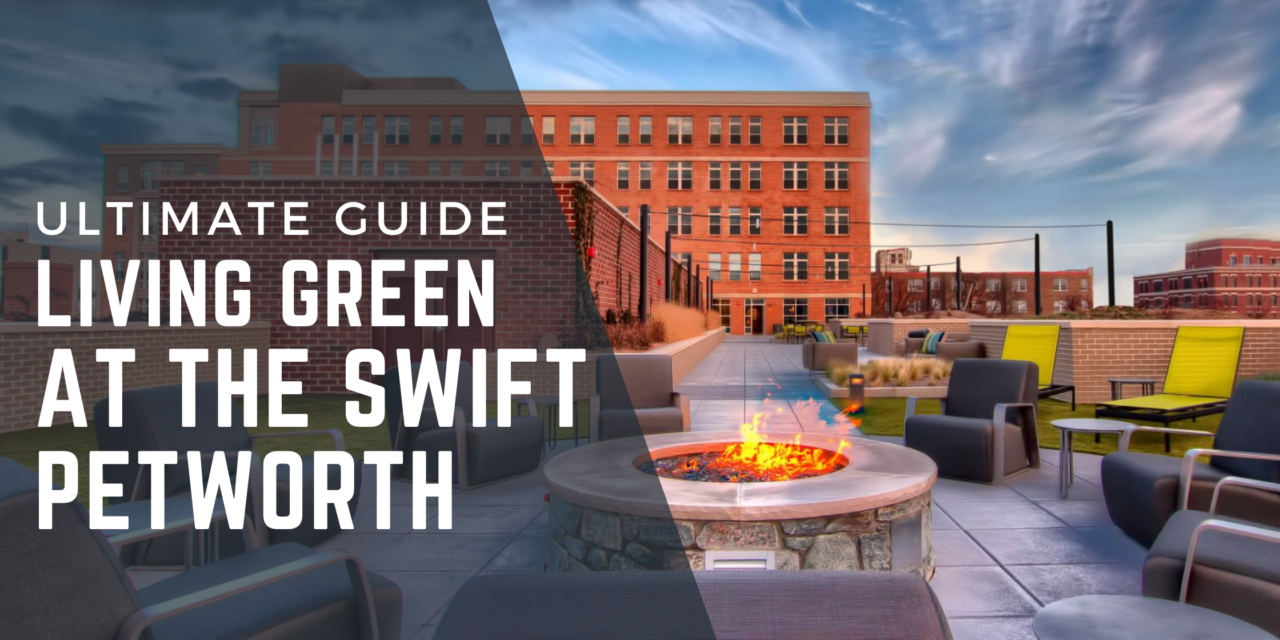 As an Amazon Associate I earn from qualifying purchases.
Are you someone who loves staying active, cares about the environment, and has a furry friend as a companion? If so, I have the perfect place for you – The Swift at Petworth Metro.
Imagine living in an apartment community that offers a wide range of amenities, including a fully-equipped fitness center with top-of-the-line equipment and free weights. You can work out whenever you want, without ever having to leave your building. Plus, the building is LEED Silver® certified, so you can feel good about reducing your environmental impact.
As a pet owner, you know how important it is to find a place that welcomes your furry friend. The Swift is a pet-friendly community, with features like sound-reducing, double-paned windows to keep your pet calm and happy. And with a Safeway on-site, you can easily grab everything you need for your pet without having to travel far.
Speaking of being eco-conscious, The Swift offers on-site recycling and composting, as well as electric car charging stations, and a bike storage room with a repair station. You can reduce your carbon footprint and live a sustainable lifestyle with ease.
Of course, all of these amenities mean nothing without a comfortable and luxurious living space. Fortunately, The Swift offers spacious and modern apartments with wood-style plank flooring, CleanSteel appliances, quartz countertops, and spa-like bathrooms. And with panoramic views of Washington DC, you'll have a constant reminder of why you love living in the nation's capital.
The Swift is located in the eclectic Petworth neighborhood, which offers convenience and culture. You'll find large-scale shopping and independently-owned stores, ample restaurants celebrating the diverse population, and stunning displays of street art. You can enjoy community events and become part of a tight-knit community.
In summary, The Swift at Petworth Metro is perfect for those who value an active lifestyle, care about the environment, and love their pets. With top-notch amenities, eco-friendly features, and luxurious living spaces, you'll feel right at home in this community.
Amazon and the Amazon logo are trademarks of Amazon.com, Inc, or its affiliates. Rental providers will not refuse to rent a rental unit to a person because the person will provide the rental payment, in whole or in part, through a voucher for rental housing assistance provided by the District or federal government.