Spring-Cleaning-Checklist-for-a-Fresh-Start
As an Amazon Associate I earn from qualifying purchases. | Amazon and the Amazon logo are trademarks of Amazon.com, Inc, or its affiliates. | As a content creator, I may receive payment for the endorsement of apartment communities.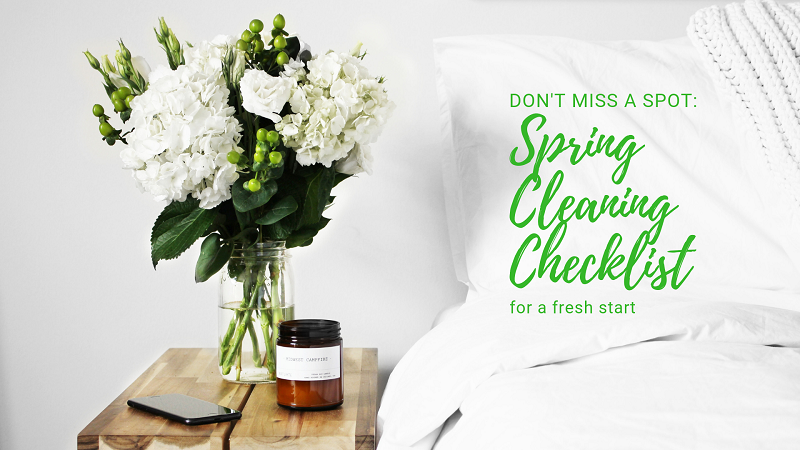 Is your calendar already marked for spring cleaning? If you haven't yet, then now is the time to start thinking about spring cleaning your home. After all, you and your housemates deserve to live in a house that's clean and dirt-free.
Before you start, it helps to prepare all the tools that you might need. Doing so will save you a lot of time and energy, helping you focus on the task at hand:
Broom
Mop
Vacuum Cleaner
Feather Duster
Sponge
Paper Towels
Microfiber Cloth
Non-toxic Cleaner
Plastic Bags
Vinegar (Distilled)
Baking Soda
Gloves
Don't start cleaning yet until you have all the materials that you need. To make everything less stressful for you, it's always best to start a plan beforehand and stick to it.
Spring Cleaning Checklist:
Now we move on to the trickier part. Inspect and assess your entire space first, so that you'll have an idea of the work that needed to be done.  What areas required the most work? No matter where you start, having a plan on how you should tackle each room will keep you focused on the task at hand.
The best thing to do is to create a cleaning checklist. That way, you won't miss out any nooks and crannies in your home.
Kitchen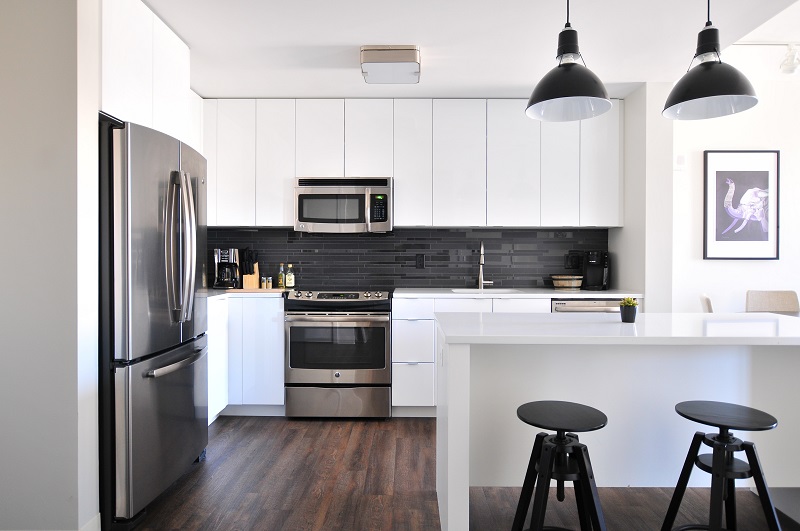 The kitchen is an essential part of the home that should be cleaned regularly. Here's how you can clean it as thoroughly as possible:
Take all the cleaning supplies in the kitchen.
Wash all the dirty dishes and empty the dishwasher.
Clean and wash all towels and rugs.
Take off all cobwebs and accumulating dust in the ceiling.
Take out the trash, and dispose of it properly.
Sort out all items in the kitchen cabinets, pantry, and drawers.
Throw out expired items, and donate the stuff you don't need.
Clean and wipe drawers (including partitions, organizers and knobs.)
Replace old drawer and shelf liners.
After cleaning, place the items back on their proper places.
Take out the shelves and drawers and wash them separately.
Wipe all glass surfaces of cabinets.
Take out all expired food on the fridge.
Clean and wipe all kitchen utensils.
Clean the cooktop and oven from the inside and out.
Pull out grates and other removable items.
Polish the sink, faucet, and knobs.
Wash and wipe the drying rack and the dishwasher.
On the dishwasher, run the high-heat sanitizing cycle.
Wipe tables, chairs, stools, and islands.
Sweep, mop and scrub the kitchen floors.
Bathroom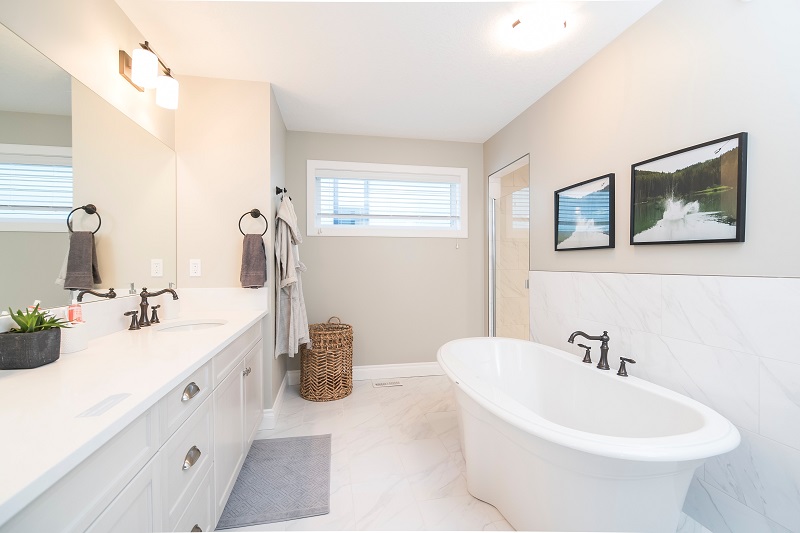 Bathrooms also need regular, weekly cleaning. To proceed, here's a comprehensive guide that you should follow:
Clear out the bathroom by taking out the trash, putting dirty laundry in the hamper, washing the rugs and shower curtain.
Dust the area on the ceiling. Pay close attention to fans and vents.
Wipe bathroom surfaces and its surrounding areas.
Take off any residue that might have accumulated in the tub and shower.
Spray and rinse disinfectant on the toilet seat, sink, pedestal, and vanity.
Scrub the flush and toilet bowl.
Sweep and mop the floor.
Polish mirrors and faucets.
Replace dirty rugs and towels with new ones.
Return the shower curtain and all the bathroom essentials that you've previously removed.
Dining Room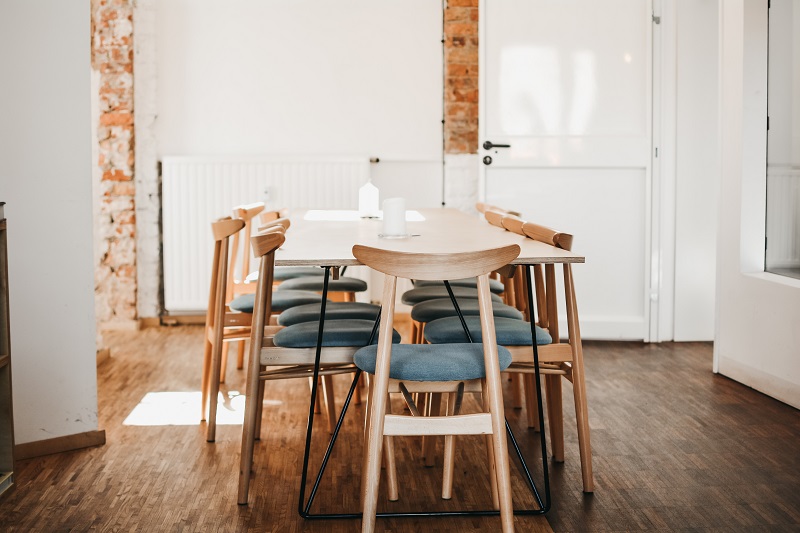 No spring cleaning will be complete if you leave out the dining room. Here are some handy tips:
Dust the moldings of the ceiling and light fixtures. Afterward, proceed with the window sills and baseboards.
Wash the windows.
Wash and wipe all the dining room furniture.
Sweep and then vacuum the floors and carpet.
Take out and polish silver.
Laundry/Utility Room
The part of the house that's usually taken for granted is the laundry or utility room. To help you out, here's a guide:
Try to dust everything starting from top to bottom.
Remove unnecessary items in the room.
Sort out all the things that are found in the cabinets and drawers.
Wipe the all the surface of storage areas.
Sweep and mop the floor.
Entrance
The entrance to your home should be your top cleaning priority. Here's a list that will help walk you through with the entire process:
Get rid of the cobwebs and dust everything off.
Shake off rugs and mats.
Wash and wipe surfaces like shelves, tables, and window screen and sills;
Sweep and mop the floor.
Throw any worn-out items.
Outdoors
If you're done every nook and cranny inside, then it's time to move on to cleaning the outside area of your home:
Organize all the stuff in your garage. Throw out and donate all the items that you don't need.
Remove any cobwebs in your house's exterior.
Clean and polish all outdoor furniture.
Wash the garage door with soap and water.
Wash the trash bin.
To Wrap It Up
Spring cleaning is all about cleaning your home from top to bottom. The good news is, you don't have to dread it anymore, as long as you follow this easy to follow spring cleaning checklist. You can also hire deep cleaning services such as NYC cleaning service who can get the work done for you. That way, you'll make sure that you don't leave out a spot that isn't clean.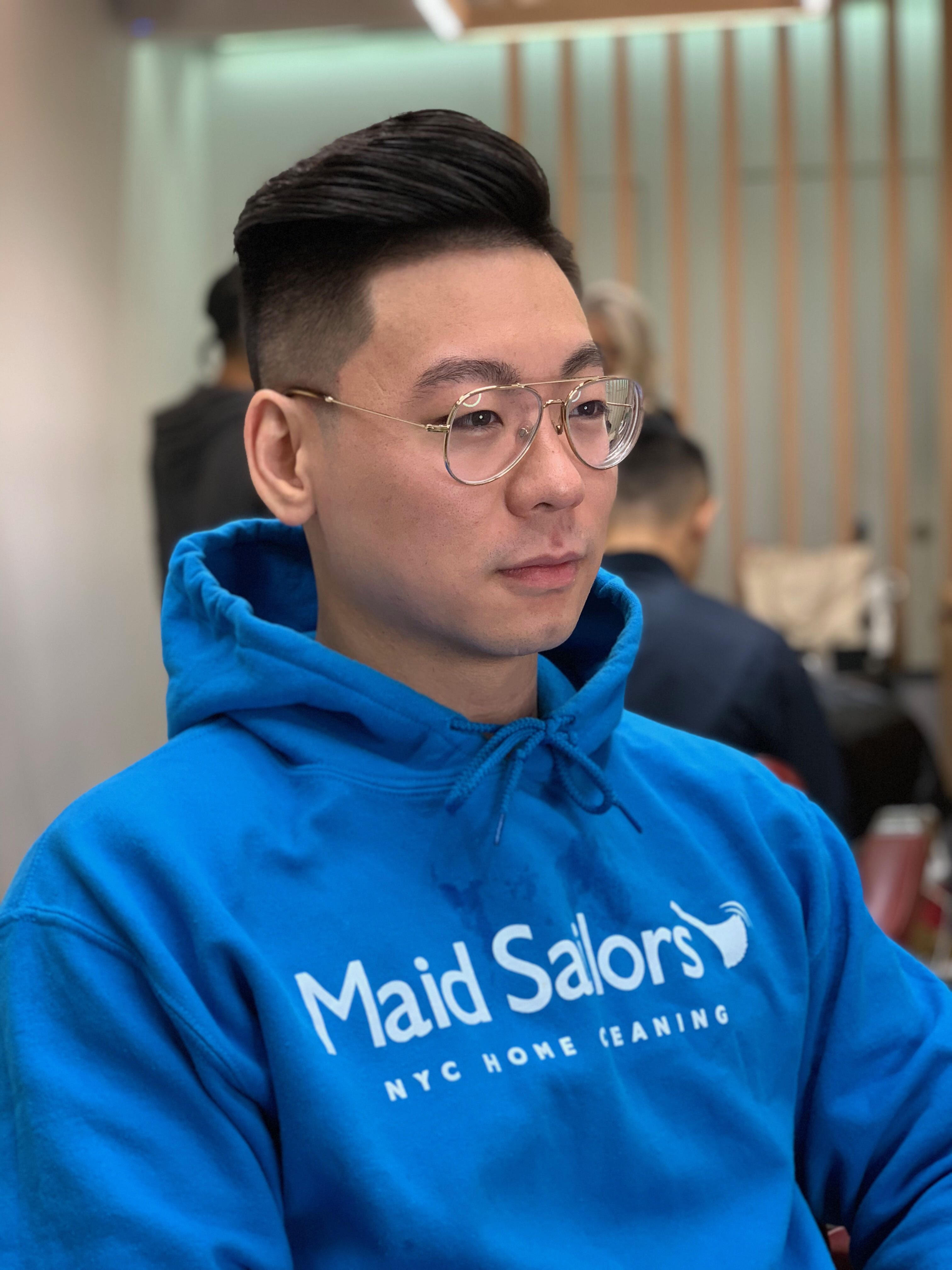 Jacky Xu
Chief Operating Officer at MaidSailors.com
Jacky Xu is the Chief Operating Officer for MaidSailors.com, the # 1 deep cleaning services in NYC. Maid Sailors take pride in providing unparalleled cleaning services at affordable prices. Maid Sailors help transform your house into a home.
Equal Housing Opportunity Rental providers will not refuse to rent a rental unit to a person because the person will provide the rental payment, in whole or in part, through a voucher for rental housing assistance provided by the District or federal government.
Offers included in posts
Pricing and availability is subject to change. | Terms and conditions may apply to any special offers referenced. Contact the apartment communities for details.
Sponsored Posts
Aparrtminty may receive payment for sponsored posts and guest posts
Summary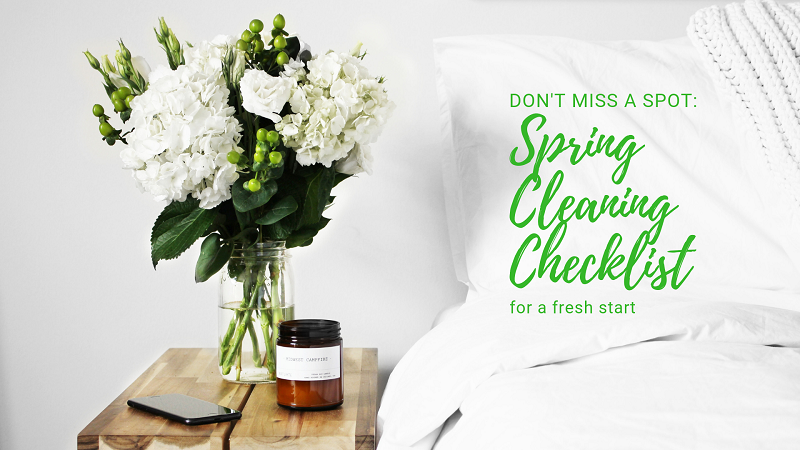 Article Name
Spring Cleaning Checklist for a Fresh Start
Description
If you haven't yet, then now is the time to start thinking about spring cleaning your home. Use this handy spring cleaning checklist
Author
Publisher Name
Publisher Logo