Small Appliances Worthy of Counter Space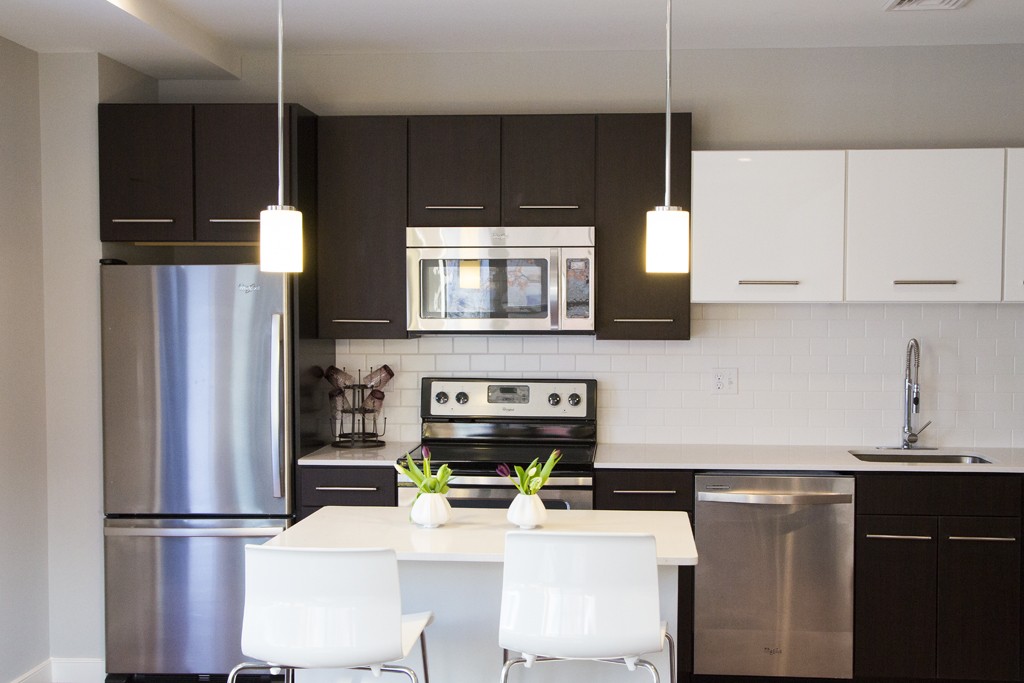 As an Amazon Associate I earn from qualifying purchases. | Amazon and the Amazon logo are trademarks of Amazon.com, Inc, or its affiliates. | As a content creator, I may receive payment for the endorsement of apartment communities.
When living in an apartment, chances are you will not have the luxury of a large kitchen. You may have very little space to work with, which means you have some decisions to make. There are so many small appliances out there, all of which seem very appealing for someone who enjoys cooking. But with minimal kitchen space, you are going to have to be picky about which appliances you choose. Of course, this may be subjective – certain appliances are useful to some while they are a complete waste of space to others. You will have to decide which are most beneficial to you. To help you out, we created a list of small appliances worthy of counter space.
Keurig Coffee Single Cup Brewer
For the coffee lover, a Keurig machine is perfect. This one-cup maker can quickly brew a variety of different coffees teas or hot chocolate. The only work you have to do is fill the machine with water, and place the pod into the Keurig – the machine does everything else. The Keurig is great when there are a variety of drinkers in the apartment. You can buy pods to satisfy everyone's taste and when purchasing online there are many deals available. Brewing only takes 60 seconds so Keurig coffee is doable, even when you are in a rush.
This 5-in-1 machine could not be more convenient for a small apartment with no grilling space. Its small enough to fit on the counter, but takes care of all your grilling needs. The Griddler can make just about anything, ranging from pancakes to burgers to a panini. To make this all possible, it includes five plate options: contact grill, panini press, full grill, full griddle, and half grill/half griddle. The plates snap in and out, making the transformation easy. Temperature can be adjusted, and the plates are dishwasher friendly. The Griddler is great for so many of your cooking needs, all while saving space in your apartment.
Duxtop Portable Induction Cooktop
While many apartments come with stovetops, you may be stuck in an apartment without one. In that case, Duxtop has come out with a portable countertop burner. This burner uses 120 volts and 15 amps of electricity. It has 10 temperature ranges (140-460 degrees) and 10 power levels (200-1800watts). It is lightweight and not too big, so very easy to store when you don't have a lot of kitchen space. Whether your apartment comes without a stovetop, or you choose to save the space and get rid of it – the Duxtop portable cooktop is the perfect alternative!
Ready to find your next apartment?
Regardless of your cooking skills, you are probably going to need a set of knives and cutting boards for your kitchen. Joseph Joseph, a contemporary kitchenware company, came out with the "Index Advance" – a nonstick cutting board set that comes with matching knives. This set was created to prevent cross-contamination when cooking, so it is color coded and organized depending on food type. The Index Advance has four sections – fish, meat, vegetables, and cooked food. Each section has its own color, a cutting board, and a knife designed for that food type. The knives and cutting boards are stored in a storage case ensuring that they wont take up too much counter space.
Breville Convection Toaster Oven
This compact countertop oven is a smart space saver! The oven basically controls itself – depending on what you put in it, it adjusts the temperature to cook it to perfection. There are nine different functions, all with suggestions on the cooking time and temperature. The smart oven will even remember certain items and cook them the same way each time. It toasts, bakes, and roasts anything and everything perfectly. It is a great space-saver and the best convection oven you can find.
Cusinart Power Advantage Hand Mixer
Depending on your price range, Cusinart's Power Advantage hand mixer comes in three different speeds: 5-speed, 7-speed, or 9-speed. All three mixers are easy to operate, easy to store, and have the power to mix just about anything. The hand mixers have low enough speeds to avoid a mess while mixing, but high enough speeds to mix the heavier ingredients. The beaters are dishwasher-friendly making for an easy cleanup. Whatever you need a hand mixer for – this is the one to choose. It will get the job done, but won't take up too much counter space as a full sized mixer.
Equal Housing Opportunity Rental providers will not refuse to rent a rental unit to a person because the person will provide the rental payment, in whole or in part, through a voucher for rental housing assistance provided by the District or federal government.
Offers included in posts
Pricing and availability is subject to change. | Terms and conditions may apply to any special offers referenced. Contact the apartment communities for details.
Sponsored Posts
Aparrtminty may receive payment for sponsored posts and guest posts