Risk Taker of the Week: Supal Desai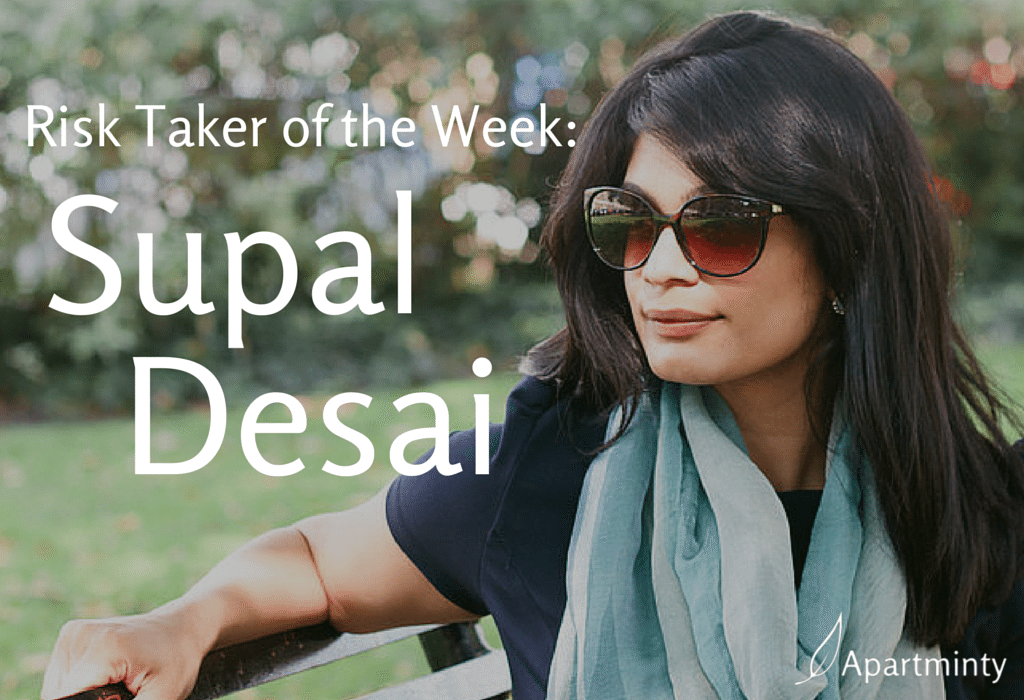 As an Amazon Associate I earn from qualifying purchases. | Amazon and the Amazon logo are trademarks of Amazon.com, Inc, or its affiliates. | As a content creator, I may receive payment for the endorsement of apartment communities.
Supal Desai
Creator of chevrons & éclairs
age: mid 20's
What's the biggest risk you've taken so far?
Packing my bags and moving from America to London!
What inspired you to take this risk?
I'd like to think that it was a spontaneous decision, but it was actually quite calculated. I specialize in the oil & gas industry in the Middle East by day, and by night I'm a fashion consultant and blogger. London, being at the epicenter of both industries, it just meant sense for me to come to London and try to make it work.
What did you have to overcome to do this?
I had to leave my close friends and my family and settle in a new city completely blind. My parents and brother live in Florida and my closest friends are scattered throughout the States (some even internationally). I always thought I would work for the US government, settle in the suburbs of DC, and start a family sooner than later. Though at times I hate being so far from my friends and family, it's all definitely worth it after seeing how far I've come in a short period of time. One of my friends constantly reminds me that "we're cheering for you from across the pond, S."
What was the best part of your experience?
Exploring, adventure, spontaneity. I'm a very calculated, analytical person. One that has lists, lists for my lists, and even schedule in when I'm going to do laundry 2 weeks in advance. London is such an energetic, exciting city that days and weeks and months will go by without you even noticing. I like that the city keeps me on my toes and forces me to adapt to daily changes and occurrences. It's nice to emancipate yourself from an over-tasked life and take it day-by-day.
Was there a point when you realized it was worth the risk?
I had the hardest time believing that I would stay in the UK after completing my MA at the University of St. Andrews. I was determined to go back to the US only because it seemed far-fetched to move to London. I continued to deny that it was an option until my parents started to become vocal about a possible move. The moment they started to support the endeavor, I took the plunge.
What do you want to do next?
I just launched my own consultancy in the fashion industry that combines management consulting with creative elements of design. It's quite niche, so I'm focusing on building the brand and company whilst networking and getting the word out there that C&É Consultancy exists. My next step would be to globalize it. We are already working with clients in various geographical areas, but from London. I want to build that same powerful brand in other places like LA, NYC, Hong Kong, Dubai, Paris and Milan. Baby steps, though, right?
What 3 words would you use to describe yourself?
A methodical creative.
Have you ever felt like giving up? What do you do to overcome that feeling?
Yes, of course! I think that most interviews fail to ask this question and it's an important one! I constantly feel as if I go through short-periods of euphoria and long-periods of extreme difficulty and it really puts me off at times making me question where I'm going. The solution is a simple one: my inner circle. I have a couple of really good friends and my parents that I open up to. With a little tough love and forcing me to reassess my goals, I'm back on track. Another thing I do is focusing on "winning the day". You can't meet your goal AND see the fruits of your labor in one day or one week, so focus on one task each day that gets you closer.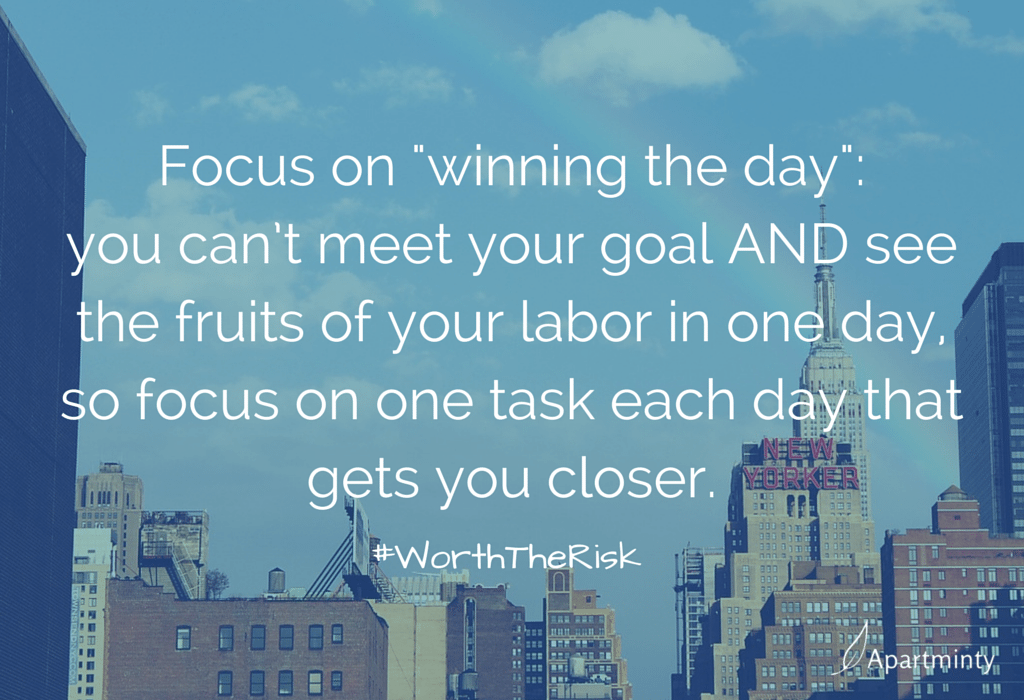 Do you have a favorite pump-up song?
Roar by Katy Perry. I'm not sure what my pump-up song was before that, but Roar is definitely the recent song of choice right before I walk into a prospective client meeting, start rowing on the River Thames, even before heading out on a Saturday night.
Do you have a favorite motivational quote/song lyric?
It's funny because I never really believed in motivational quotes, despite one of my grade school teachers being obsessed with them enough to write them all over the walls. It was until I went to the Middle East and met my friend Mo. A doctor, provider, and relentlessly ambitious. I met him at a very crucial age where I was going to be graduating from university, entering adulthood, and positioning myself for great things if I pushed and tried hard enough. Mo would text me "I am the master of my fate: I am the captain of my soul." every single day I was living in Amman, Jordan. I continue to carry Mo's and William Ernest Henley's words with me everyday.
What advice would you share to anyone considering trying something new?
Be strong, fearless and unshakeable.
Equal Housing Opportunity Rental providers will not refuse to rent a rental unit to a person because the person will provide the rental payment, in whole or in part, through a voucher for rental housing assistance provided by the District or federal government.
Offers included in posts
Pricing and availability is subject to change. | Terms and conditions may apply to any special offers referenced. Contact the apartment communities for details.
Sponsored Posts
Aparrtminty may receive payment for sponsored posts and guest posts