Risk Taker of the Week: Nasir Qadree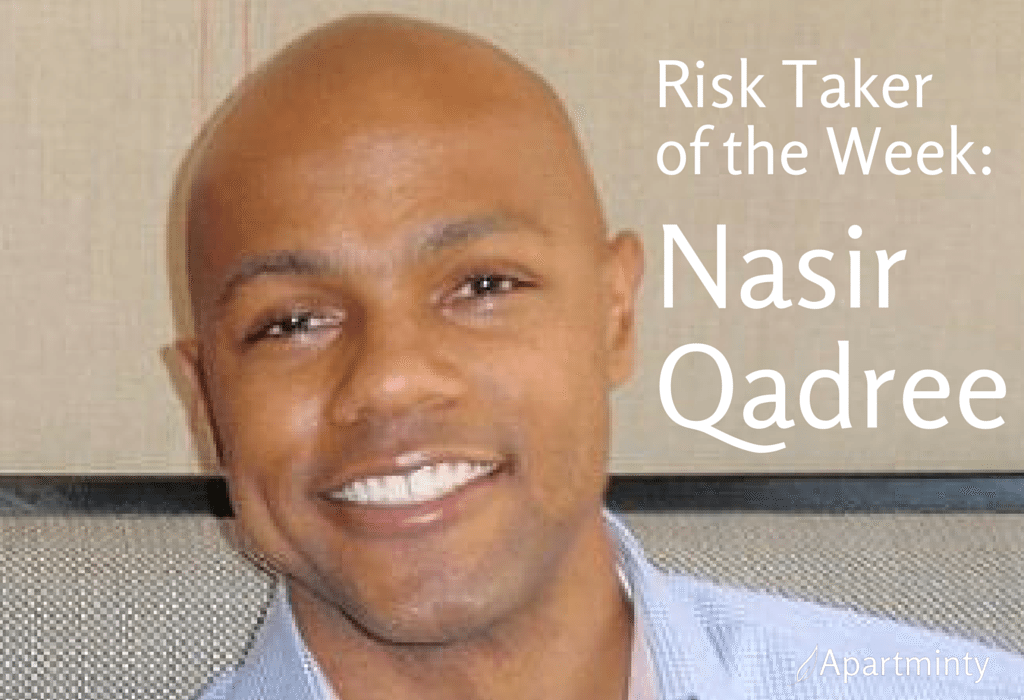 As an Amazon Associate I earn from qualifying purchases. | Amazon and the Amazon logo are trademarks of Amazon.com, Inc, or its affiliates. | As a content creator, I may receive payment for the endorsement of apartment communities.
Nasir C. Qadree
Age: 30
In a moment of what we can only call fate, Maddie briefly met Nasir on the DC Metro while enjoying one of her favorite pastimes: eavesdropping!  She listened on as the gentleman across the aisle asked Nasir about his running gear.  Nasir soon revealed his goal: to run a marathon in all 50 U.S. states and the District of Columbia in an effort to raise $100,000 to fund scholarships for first generation college students.  Fascinated and full of admiration, we asked Nasir to share his story with us.
What's the biggest risk you've taken so far?
Like most of us, I've taken so many risks, but there is one decision that I look back on often and feel proud of. In December of 2012, I decided to leave a well-paid career at a bulge bracket bank to pursue opportunities in education. No matter how much due diligence I did, nor the countless times I went back to my personal "white board," I had serious fears that leaving a career in the private sector was a terrible choice. The power of my family and my mentors kept me at ease. They were always supportive and committed to helping me pursue a career serving this world's future. The journey was the reward, and it continues to be today.
What inspired you to take this risk?
I wholeheartedly believe that every child on the face of this earth deserves a high quality education, no matter his or her ethnicity, gender, or economic background. We live in a world where there are "islands of excellence" – for example – school districts that have figured out how to allocate funding to increase student achievement, how to reward great teachers and hold poor teachers accountable, how to effectively engage parents, and build innovative classroom models that enable personalized learning for kids. The complex questions are already answered. I'm inspired to become a change agent, fighting alongside others who ensure that schools and communities with these best practices are scaled towards schools that are failing our kids. Understanding this idea alone inspires me to take more risk.
What was the best part of your experience?
I have had several exciting experiences throughout this journey.
1. I speak with at least 5 teachers every week, and purposely introduce myself to countless students who hail from underserved communities, much like where I grew up in Atlanta, GA. As a primary source, they share with me their challenges and their struggles. It is these conversations that continuously add more wood to my fire.
2. Entrepreneurs serve as a different type of change agent in this work. I'm excited because every day I serve as the connective tissue for entrepreneurs who are solving some of the most complex problems we face in education throughout the world. The ability to enable them to think thoughtfully about how best to scale their solutions is the most rewarding aspect of my work.
3. Lastly, I am grateful to collaborate with thought leaders who are deep sector experts who have provided guidance to me since pivoting in education.
Was there a point when you realized it was worth the risk?
It's a conversation that I enjoy having with friends who have made a comparable switch; we are very transparent with one another. One of many positive aspects about this sector, as opposed to working in the private sector, is that people seem to have a genuine understanding of why this work is important. We look at education and are reminded of how symbolically connected we are to this work– it is deeply rooted in most of us. I can also point to different areas that keep me excited everyday, there are so many ideas and communities that are systematically changing how best we serve our nation's future. When you have a diverse group of communities on board, all wearing a different set of lenses, with educators always at the head of the table, I believe that we will see a change in our classrooms and homes. If I ever choose to go jobless, it will be because our work is finished; because we have solved this problem and every child has access to the resources they need for a high quality education – we are still far from that day.
What do you want to do next?
My dream moment is to make a guest appearance on Curb Your Enthusiasm, but I doubt that will happen haha. I am huge Larry David fan lol. On a serious note, I currently work at a venture capital firm called Village Capital, where I lead our education practice globally. In this role, I have the ability to impact some of the world's most progressive education entrepreneurs, within some of the most underrepresented ecosystems. Every day, I look forward to finding untapped capital, training entrepreneurs, and identifying partners who are looking to scale their impact. I'm also invested in diversity in entrepreneurship, which has become a larger call to action. At Village Capital, we have the potential to be at the forefront of investing both time and capital in women and people of color. The reality is, too often these entrepreneurs are overlooked. With Village Capital's structured approach, we build diverse communities around impactful innovation.
What 3 words would you use to describe yourself?
Dedicated, Zealous, and Optimistic
Have you ever felt like giving up? What do you do to overcome that feeling?
My parents and I discuss this often – how to find that balance within ourselves to perform at the highest level. Admittedly, I am very hard on myself. I understand my personal expectations – so when I'm not performing well, a part of me wants to give up, but I am always reminded by the importance of working tirelessly to achieve my life long ambitions.
When you work hard and persevere, you will be able to fight through life's most challenging moments. If life's too easy you are going in the wrong direction. You have to go through something…it will hurt at times but pain is temporary. Some of the greatest people that have ever walked the face of the earth—the reason why they got to where they are is because they were near the brink of destruction, at breaking point. Too often people turn away or give up, not knowing that they were almost at a turning point to new highs. On behalf of my family and those who have committed their time to me, I refuse to give up. I adhere to a larger call to action, a desire to make every person that I interact with feel better about themselves. That's a great feeling to have. It starts with you! You have to believe in yourself first. You are going to climb the mountains, endure the lows, and want to give up and throw in the towel. There's no silver bullet in this work.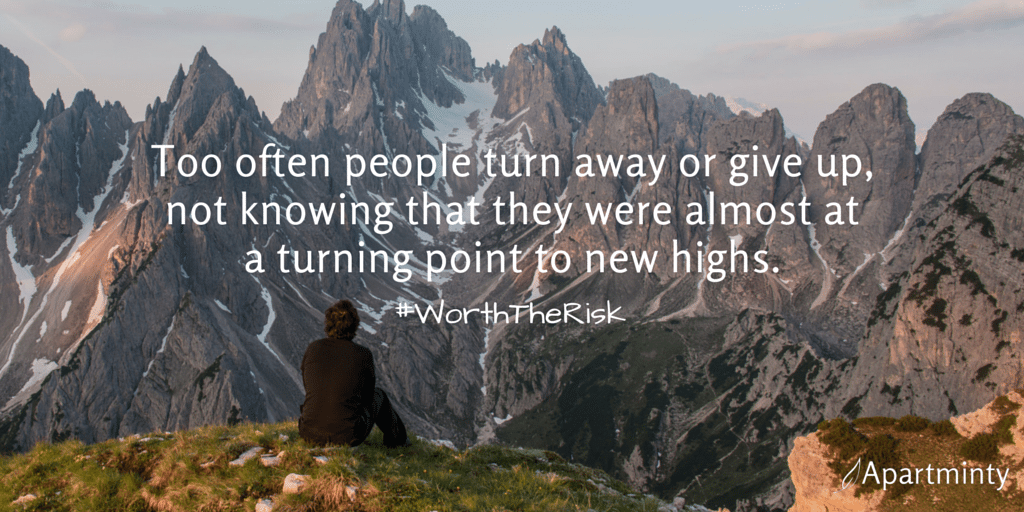 Do you have a favorite pump-up song?
I lose my mind when the DJ plays "POISON" by BBD. Its my favorite song!
Do you have a favorite motivational quote/song lyric?
"Infuse your life with action. Don't wait for it to happen. Make it happen. Make your own future. Make your own hope. Make your own love. And whatever your beliefs, honor your creator, not by passively waiting for grace to come down from upon high, but by doing what you can to make grace happen… yourself, right now, right down here on Earth."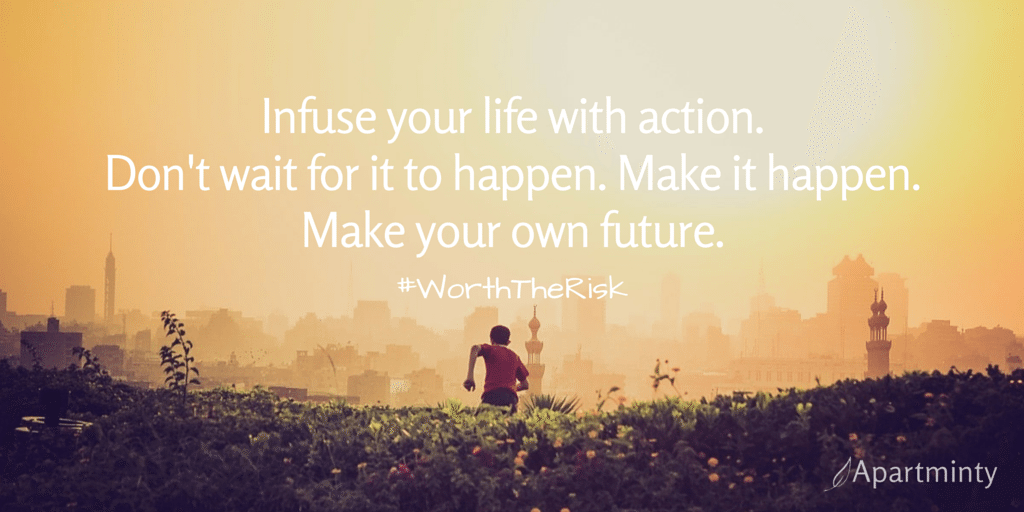 What advice would you share to anyone considering trying something new?
Wayne Gretzky famously said, "You miss 100% of the shots you don't take." Know who the experts are in that space, take them out for coffee and ask them about their experience and record it in a personal journal. Become part of professional organizations that brings together a community of experts. After you conduct thorough due diligence, go give it a try. Failure is much more valuable than success.
If you're as inspired by Nasir's story and mission as we are, you can contribute to his fundraising efforts here.
Equal Housing Opportunity Rental providers will not refuse to rent a rental unit to a person because the person will provide the rental payment, in whole or in part, through a voucher for rental housing assistance provided by the District or federal government.
Offers included in posts
Pricing and availability is subject to change. | Terms and conditions may apply to any special offers referenced. Contact the apartment communities for details.
Sponsored Posts
Aparrtminty may receive payment for sponsored posts and guest posts