Short North: The Art and Soul of Columbus
As an Amazon Associate I earn from qualifying purchases.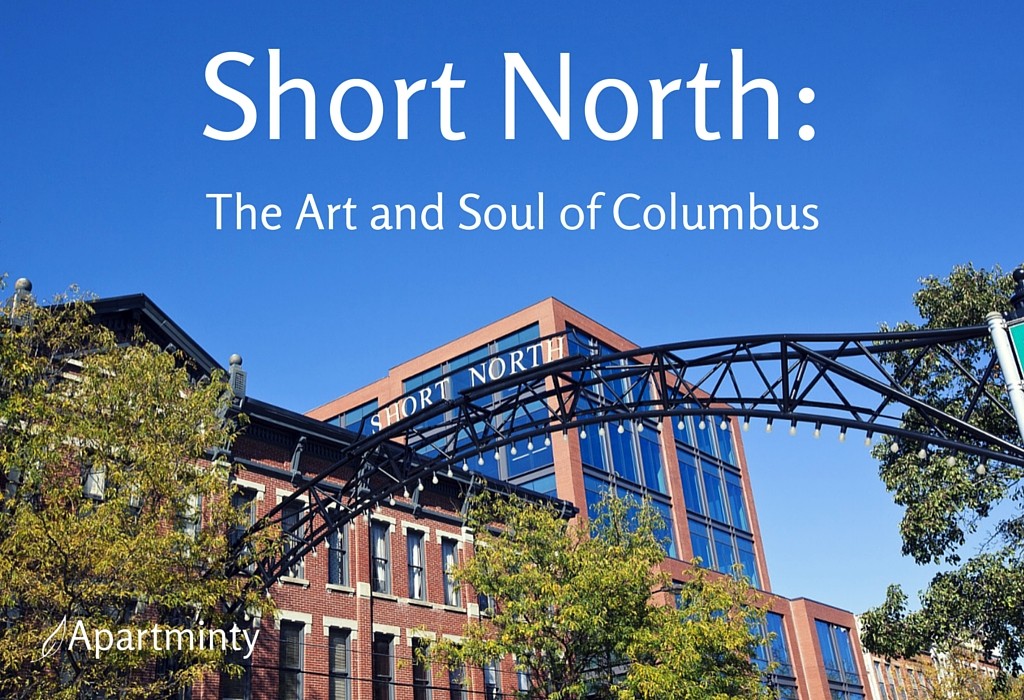 A lot of people consider Columbus the heart and soul of Ohio. The capital city is located in the center of the state and is full of beautiful neighborhoods, a well respected food scene, and top-ranked tourist attractions. But what truly defines Columbus? While it may be the heart and soul of Ohio, the Short North neighborhood is the "Art and Soul" of Columbus and is rich in culture and history. Here are 10 reasons why Short North is the hottest neighborhood in Columbus.  
1. Location, Location, Location
Short North runs along the main strip of High Street just north of downtown Columbus and extends up to the south end of the Ohio State University campus. This is an ideal location for residents with easy access to many of the city's most popular attractions, restaurants, and nightlife. Residents and tourists flock to the neighborhood on weekends, especially during local and downtown events like the monthly Gallery Hop.
2. Awe-Inspiring Art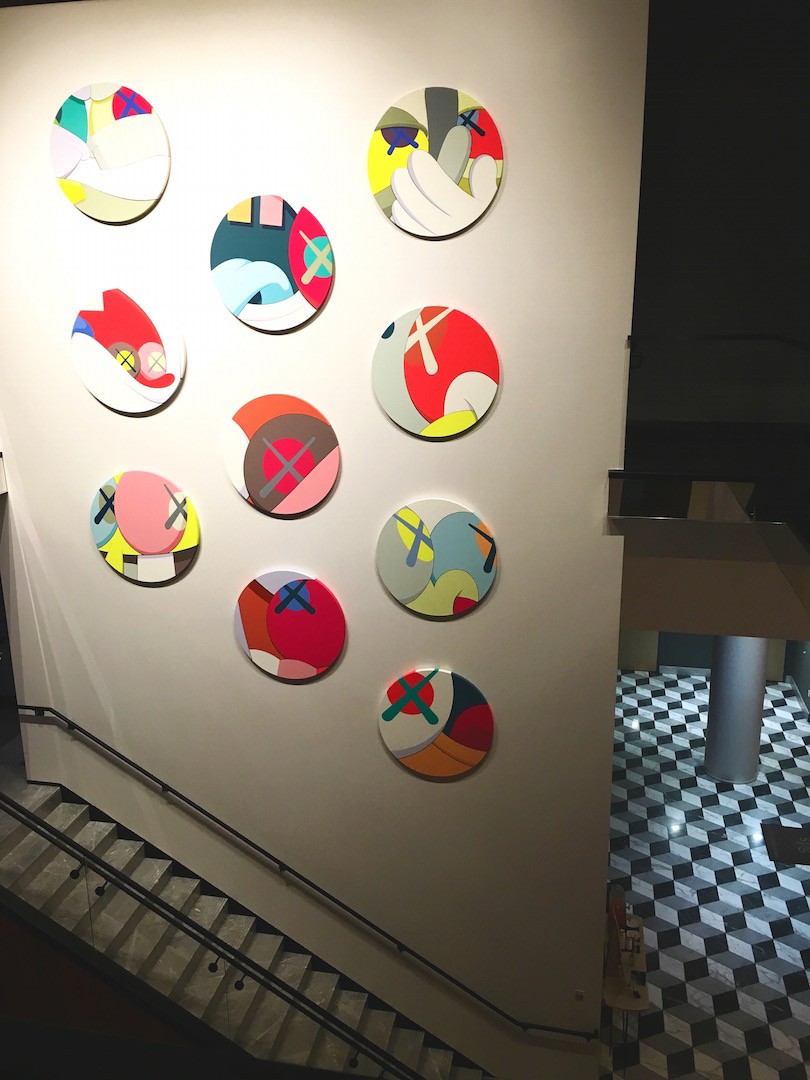 Short North is often referred to as the "Art and Soul" of Columbus due to its abundant collection of Art Galleries and public art displays. Head to the oldest gallery in the area, the PM Gallery, or head to the contemporary Sherrie Gallerie to see new, creative exhibitions every month. As mentioned earlier, Gallery Hop is a popular Columbus tradition held on the first Saturday of every month. Thousands come to Short North to revel in the dozens of gallery exhibitions, street performers, food and drinks. Although it typically runs until 10 PM, restaurants and bars stay open later so you can continue your celebration late into the night.
3. Shopping Galore
There is no shortage of shopping in the Short North district. The area is home to a diverse collection of one-of-a-kind boutiques, thrift stores, and classic clothing retailers that are sure you fit your style and budget. One of the places we highly recommend stopping by is Tigertree. When it opened in 2007, owners Josh and Niki Quinn only anticipated staying in Columbus for 6 months, but quickly fell in love with Short North and have continued to have a huge impact on the community. Support another local store, Homage, where their clothing pays homage to famous, eclectic moments and personalities in sports and entertainment.
Ready to find your next apartment?
4. The North Market
While the North Market should probably be included in the shopping section, there is so much personality here that we felt it deserved to be a category on its own. Originally opened in 1876, the market is home to over 30 vendors selling fresh, local, and authentic food. Whether you are looking for fresh produce, fish or meat, prepared meals, cookware, baked goods, or spices, the North Market has you covered with their committed merchants.
5. Delicious Cuisine
Speaking of all the food that you can buy at the North Market, the restaurant scene in Short North is booming. For breakfast, we recommend local favorites like the Mushroom Frittata at the Northstar Cafe or head to Katalina's Cafe to try the original Pancake Balls. One of our favorite lunch spots, Hot Chicken Takeover, is located in the North Market, but another place to check out is Da Levee where you can enjoy a plate of their Cajun specialties, a side salad, and fountain drink for only $8.00.  To cap off the evening, pay a visit to the popular Cameron Mitchell restaurant, Marcella's. This Italian restaurant has a vibrant atmosphere that pairs perfectly with your fine wine and delicious specialty pizza and pasta dishes.
6. Happy Hour and Nightlife
The bars and restaurants in the Short North district have so many great happy hour specials that it's tough to decide where to go on a given day. Two of our favorite happy hour destinations include Bodega and the Short North Pint House and Beer Garden. Bodega has happy hour weekdays from 4-8 which features half of drafts, $3 well drinks, and various food discounts. At the Beer Garden, enjoy happy hour on their open air patio which runs weekdays from 3-6 with half off select drafts and food options. After happy hour their are plenty of different directions your night can go in. Stop by Brother's Drake where you can typically enjoy live music and experience their freshly made mead. One of the hottest spots in all of Columbus is Skully's Music-Diner which serves food from open to close and was recently voted the #1 Best Dance Club around.
7. Local Coffee Shops
If you do end up staying out all night in Short North, you'll be happy to know that there are plenty of local coffee shops to help give you that extra boost of energy the next day. Mission Coffee Co. is our favorite coffee shop in the area due to their tremendous service and warm, inviting atmosphere. You can take time to learn about coffee and the brewing process at the brew bar then try a delicious cup of your own. There are a few different ways they can prepare your coffee, so make sure you try them all to figure out your favorite way but make sure you try the cold brew! Enjoy your cup of joe either at Mission or take it to one of the many beautiful parks in the neighborhood.
8. Serene Parks
Goodale Park, located in the heart of Short North, is the oldest park in Columbus and one of the oldest in the United States. There is a huge playground for the kids to enjoy, tennis and basketball courts for the athletes, and wonderful views of the city skyline if you're just looking to go outside and enjoy the fresh air and views. Goodale Park is also home to ComFest, an annual music and arts festival put on by the local community who volunteer their time and efforts in the planning and operation of "The Party with a Purpose". Other parks in the area that are must sees include Poplar Park and the Italian Village Park!
9. Year-Round Sports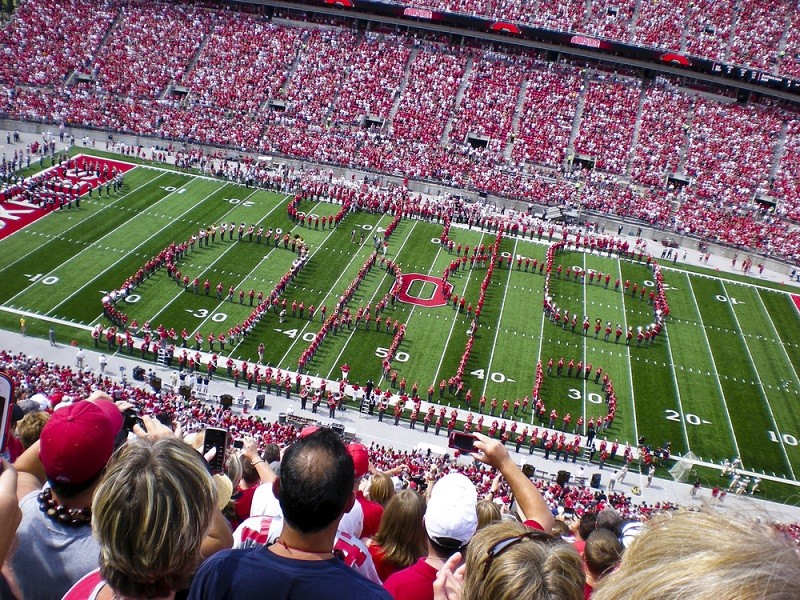 If you love sports, Short North is at the center of all the intense action. For the football fans, Ohio Stadium, home of the Ohio St Buckeyes, is one of the most historic stadiums in all of sports and is home to 105,000+ loyal fans on Saturdays in the fall. Prefer hockey? Nationwide Arena is a large multi-purpose arena that is home to the Columbus Blue Jackets of the NHL and other monthly entertainment attractions. As for "America's sport", the Columbus Clippers are the Triple-A affiliate of the Cleveland Indians and play their home games at the state-of-the-art Huntington Park. The park was named the Ballpark of the Year when it opened in 2009 and local residents pack in the stadium to catch some afternoon or evening baseball.
10. Awesome Apartments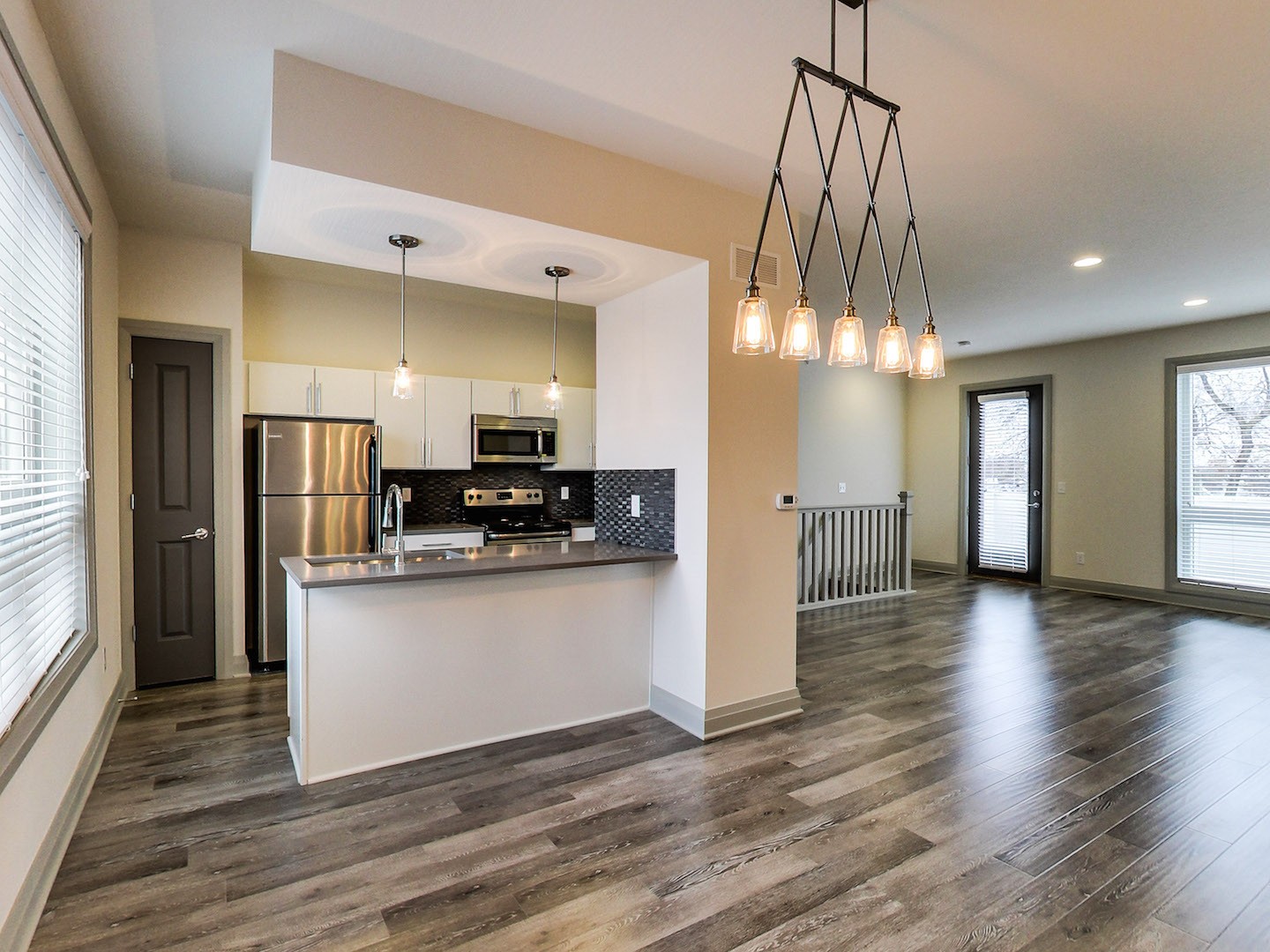 We figured we'd save the best reason for last. Short North has awesome, affordable apartments that will put you right in the heart and soul of the neighborhood. Two of our favorites include The Prescott and 40 West. At The Prescott, enjoy anything from a studio up to a penthouse equipped with hardwood floors, granite counter tops, and luxurious bathrooms. Units come with Juliette balconies; however, the penthouses have a gorgeous wraparound terrace to soak in the atmosphere of the streets of Short North. 40 West also ranges in size from studios to penthouses and come decked out in hardwood floors, stainless steel appliances, and beautiful cabinets. The 6 Penthouses come with fantastic outdoor terraces so team up with friends to get one of these rooms! Both apartment communities are pet friendly and are conveniently located to all the happenings of the hottest neighborhood in Columbus, Short North.
There you have it; the 10 reasons why Short North is the hottest neighborhood in Columbus. We only listed some of our favorite things to do, so let us know what you think makes Short North the best.
Equal Housing Opportunity Rental providers will not refuse to rent a rental unit to a person because the person will provide the rental payment, in whole or in part, through a voucher for rental housing assistance provided by the District or federal government. Amazon and the Amazon logo are trademarks of Amazon.com, Inc, or its affiliates.