Baltimore Neighborhood Guide: Federal Hill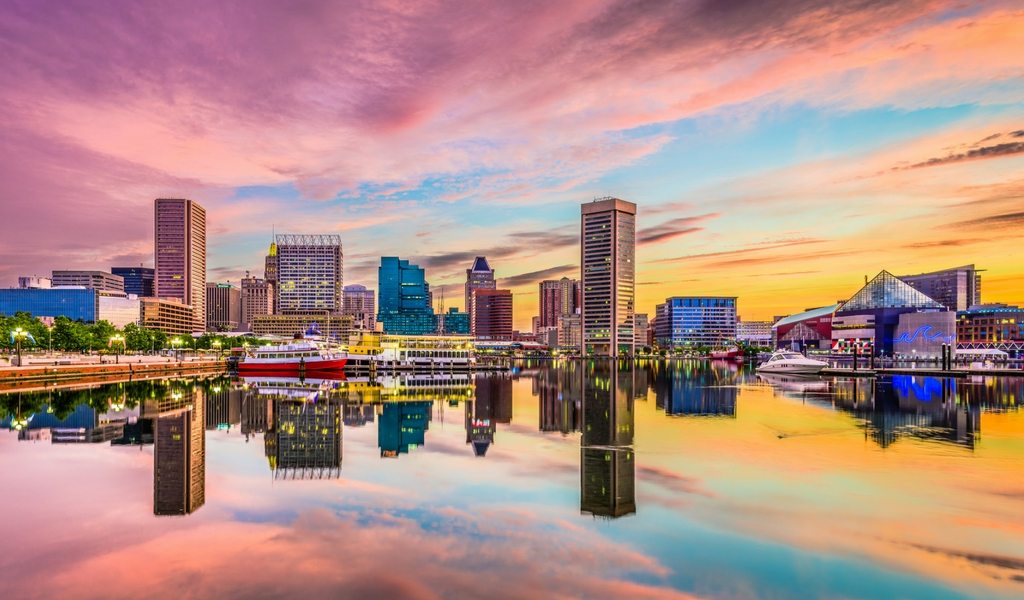 Central Baltimore   •   Waterfront   •   Variety of Dining   •   Walkable
AVERAGE RENT
Studio: $1624
1 BR: $2038
2 BR: $2531
GETTING AROUND
Walkscore: 94
Transit Score: 74
Bike Score: 84
Federal Hill is a classic Baltimore neighborhood – cobblestone sidewalks, quaint brick homes, views of the Inner Harbor, and within walking distance to the stadiums of the Baltimore Orioles and Ravens. Several other aspects of Federal Hill make it one of Baltimore's most popular neighborhoods: Cross Street Market, Federal Hill Park, the diversity of its residents, the nightlife and entertainment options, and the fact that the neighborhood is still growing. Federal Hill is a historic neighborhood with a young, vibrant, and diverse atmosphere  
_______________
Our Favorite Brunch Spot
Federal Hill is a hot spot for the Baltimore brunch scene. There are many restaurants in the neighborhood with a great brunch menu and atmosphere. Metropolitan is our favorite restaurant for brunch in Federal Hill. Metropolitan is located on S. Charles Street, a popular area for restaurants. Brunch takes place on Saturday and Sunday from 8:00AM – 2:00PM. They have a delicious and extensive menu with options for everyone. The menu consists of breakfast platters, egg dishes, and sandwiches, pancakes and waffles, as well as breakfast grains. We love pretty much everything on the menu, but the Breakfast Pizza and the Smoked Salmon Eggs Benedict are two of our favorites. The drink menu is just as delectable. The typical brunch drinks are available as well as specialty brunch cocktails.  
Our Favorite Happy Hour Spot
Banditos Bar and Kitchen is a Federal Hill favorite – they combine the best of Mexi-Cali and Maryland, creating a unique menu and environment. Banditos happy hour is incredible – Monday through Thursday from 11:00AM – 7:00PM, and Friday from 11:00AM – 10:00PM. Happy Hour drink specials include select $6 32-ounce draft beers, $4 Mexican beers, and $6 house margaritas. Food specials include select snacks for $5 and $3 tacos. The lively and fun atmosphere at Banditos makes for an even better happy hour. They strive to keep the vibes fun and enjoyable at all times. Happy hour with great food and drinks in a fun environment? Yes, please! 
Best Place To Work Up A Sweat
CorePower Yoga is one of our go-to places to sweat, and Federal Hill has its own location. There are a variety of yoga classes offered: level 1, 1.5, 2, and 3 are the standard yoga classes offered. The studio also offers specialty classes: Yoga Sculpt, CoreCardio Circuit, Hot Power Fusion, Hot Yoga, and Core Restore. Most of the classes are done in a heated room, but they do offer a few unheated options. CPY classes are challenging but inspiring. The instructors are constantly motivating you to be your best self, and the community is supportive and friendly. The Federal Hill studio has a variety of membership options. For a single drop in-class, the cost is $22; 5, 10 and 20 class packs are offered for $104, $194, and $344 respectively; or you can enjoy unlimited classes for $139/month.
Best Way To Get Around
The best way to get around Federal Hill is by foot. With a Walk Score of 94, Federal Hill is ranked as Baltimore's 8th most walkable neighborhood. Everything you need on a daily basis can be found within the neighborhood – grocery stores, restaurants, shops, parks, and more. Residents of Federal Hill are within walking distance to some of Baltimore's greatest attractions: Camden Yards, M&T Bank Stadium, and the Inner Harbor. Public transportation is an option as well, but when staying in the neighborhood, walking is definitely your best bet.  
Neighborhood Lifestyle
Federal Hill, one of Baltimore's most popular neighborhoods, is a picturesque neighborhood with a vibrant and diverse community. Wander through Federal Hill, and you will find young professionals, families, long-time residents, and visitors enjoying all that the area has to offer. Because of its close proximity to the Orioles and Ravens stadiums, there is a strong sense of Baltimore pride throughout Federal Hill. There is so much to see and do in Federal Hill, so the neighborhood is constantly buzzing with action.  
Living On Federal Hill
Apartment living is not the most prominent of housing situations in Canton. While there are a few apartment complexes in the area, row homes are the most common option for those looking to rent in Canton. Condominiums and single-family homes are common as well. While apartment living isn't as common here in Canton, there are various luxury apartment buildings that are on the rise. A few noteworthy buildings are The Porter Brewers Hill, Domain Brewers Hill, and The Gunther – all of which are high end apartments for rent located in Canton. 
Looking For An Apartment In The Federal Hill Area?