Your Guide To Creating A First Apartment Budget
As an Amazon Associate I earn from qualifying purchases.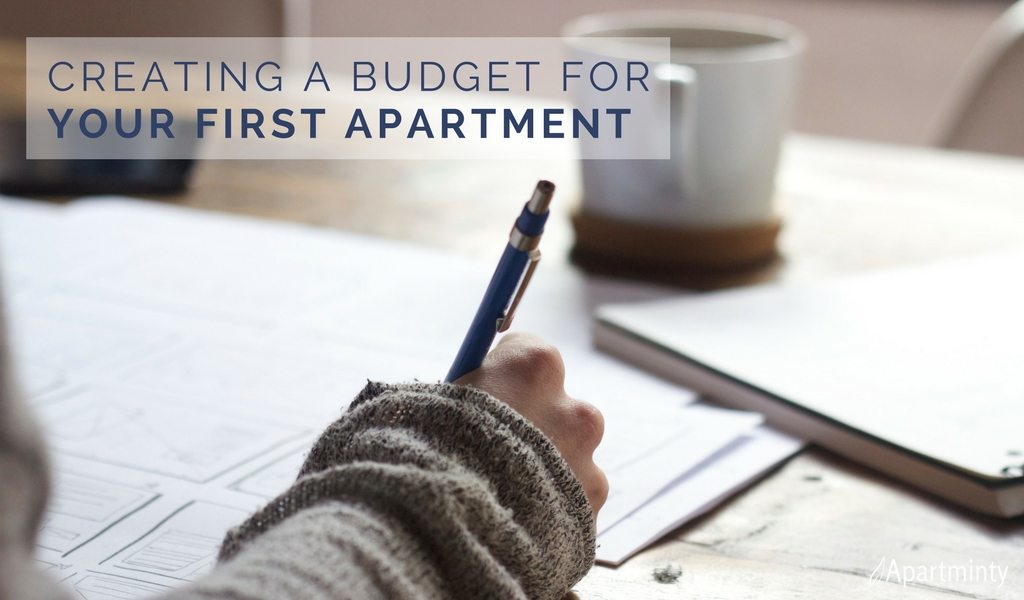 When the time comes to move out on your own, there are a number of things to consider.  You'll need to decide where you want to live, how much space you need, whether you'll need a place that has parking and allows pets, and much more.  In the journey to 
find your perfect apartment
, it can be easy to overlook one of the most important factors in your decision-making process: creating a first apartment budget to determine what you can afford and how much you'll need to save before you can move in.  Use the guide below to help set a budget for your first apartment and greatly reduce the chances of any unpleasant surprises.
One-time moving costs:
Security Deposit
In order to lease an apartment, most property management companies or landlords will require a security depost.  This serves as a protection for the landlord in the event that there are repairs or deep cleaning (beyond normal wear and tear) that needs to be done after you've moved out, and usually costs equal to or less than your monthly rent payments, but this can vary greatly.  With proper upkeep and pre-move-out cleaning, you should be able to
get your whole security deposit back
.
Moving costs
Moving can be a real pain, and it's definitely not cheap.  Figure out what's more important to you, a speedy, professional move that you'll have to shell out some extra bucks for, or a slower, less organized move utilizing friends and family members that you can pay in beer and pizza.  From here, break down the costs of renting a moving truck, hiring professional movers, purchasing packing materials, etc., then decide which plan of attack makes the most sense for you.
Furniture
When you're moving out on your own for the first time, you'll likely need to completely furnish your new apartment from scratch.  Check out our checklist of
what you need for your first apartment
, then take a look at our favorite (affordable)
places to shop for your first apartment
.
Utility set-up and installation
We'll dig into monthly utility costs below, but it's easy to overlook initial set up costs that some providers charge, particularly cable and internet companies.  This could cost anywhere from $30 – $200 or more depending on the company and service.
First apartment essentials
In addition to furnishing your new apartment, you'll also need to stock up on everyday essentials.  
Download our checklist 
and stock up to avoid being left empty-handed when you go to reach for the all-purpose cleaner or cutting board.
Recurring Expenses:
Rent
Your monthly rent is, of course, the biggest expense to consider in this whole equation and can vary greatly depending on factors such as location, number of bedrooms, square footage, view, building type, and more.  Typically, it is recommended to allocate no more than 30% of your income to your rental costs.
Utilities
Electric, gas, water, trash, sewer…the utilities that you're responsible for will vary from building to building, but take the time to understand what the average cost of each of these items would be in your desired locations, and pay attention to what is included when you're looking at apartment options.  Don't forget to take into consideration the potential for higher energy costs in winter months when the heat will need to be bumped up and in summer when the A/C is running.
Cable, Internet & Cell Phone
Depending upon your needs and the providers available in your area, these can be either unnecessary expenses altogether or could cost you up to a few hundred dollars a month.  Decide what you're willing to pay for, then allocate those funds accordingly.
Renter's Insurance
In addition to all of the other expenses outlined here, this may seem like an unnecessary extra cost, but renter's insurance is, in our book, an absolute must.  Most plans are relatively inexpensive and can either be paid monthly or annually (with a price reduction often offered when you decide to pay all at once).  As with any insurance, protecting yourself with a small monthly payment means that you'll be protected from most potential big ticket issues down the line.
Groceries
Living on your own often means buying all of your groceries for yourself for the first time.  This includes everything from food to cleaning supplies to toiletries.  Prior to moving out on your own, begin taking the time to track how much/how quickly you go through everyday items and create your budget around your findings.  You'll be surprised by how quickly paper towels run out – and by just how expensive they can be!
Car
If you own a car, costs to factor into your budget include car payments, insurance, registration, gas, and parking.
Loan and credit card payments
If you're working to pay off any student loans or credit card debt, be sure to factor this into your monthly budget.  It is also important to understand how this could affect your credit score, which can be a determining factor in qualifying for an apartment.
Savings
It is never too early to begin contributing to a savings account.  Not only do you want to start building your savings now to afford for future costs and purchases, but having a nest egg saved up in the case of emergencies or unexpected costs is a good way to keep you moving forward (and not being forced to move back in with mom and dad).
Extracurricular
When putting together a budget, don't skimp on the fun stuff!  Creating a budget without factoring in things like your hobbies, fitness costs, shopping, entertainment, dining out, and travel is simply unrealistic.  You don't want to end up with a maxed out budget after all other costs are accounted for, without any room to play.
Consider this list a starting point for determining what you can afford when apartment hunting, and know that you'll have individual costs to factor in and many costs will have to be adjusted over time.  Leave yourself some wiggle room in your initial budget, as it can be difficult to know exactly how much everything costs until you're actually living on your own.  Keep track of your monthly spending and adjust your budget accordingly and you'll be making it on your own in no time!  
Once you've set your budget, start your free apartment search here, then download this moving guide master checklist to make moving into your first apartment a breeze!
Equal Housing Opportunity Rental providers will not refuse to rent a rental unit to a person because the person will provide the rental payment, in whole or in part, through a voucher for rental housing assistance provided by the District or federal government. Amazon and the Amazon logo are trademarks of Amazon.com, Inc, or its affiliates.
Summary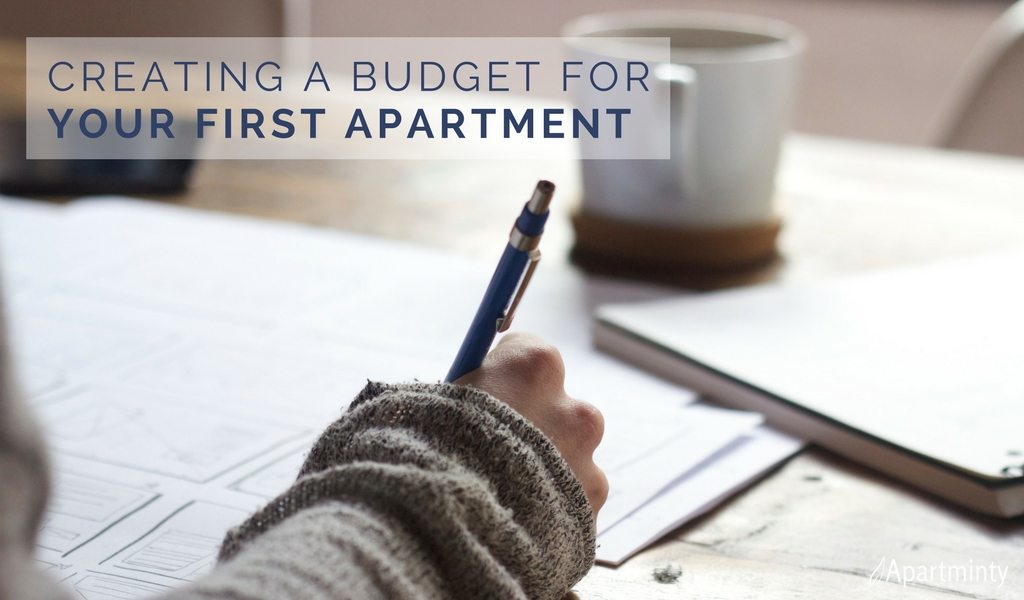 Article Name
Creating a Budget for Your First Apartment
Description
Ready to move out on your own and need to figure out what you can afford? Use this first apartment budget overview to guide you.
Author
Publisher Name
Publisher Logo