Is Your Submarket a Blood Bath or a Blue Ocean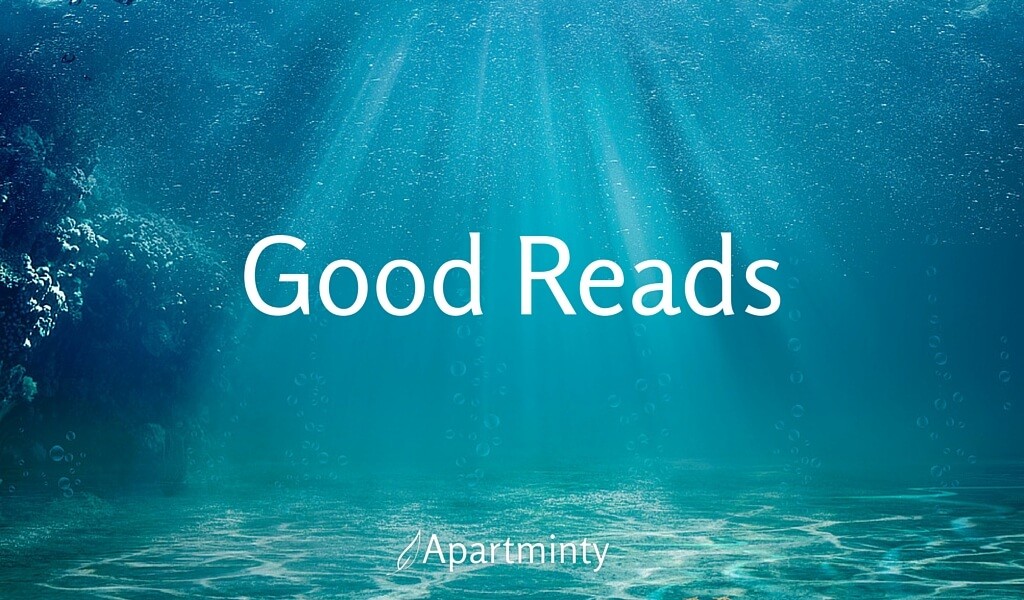 As an Amazon Associate I earn from qualifying purchases. | Amazon and the Amazon logo are trademarks of Amazon.com, Inc, or its affiliates. | As a content creator, I may receive payment for the endorsement of apartment communities.
What if you could render the competition in your submarket irrelevant?
So I am a bit of a bookworm and love a great marketing book when I find one! I can't help but share this awesome read, Blue Ocean. The book isn't new. It was originally published in 2005. And while it's industry agnostic, there were passages that read as if they were written for multifamily. It is extremely relevant to our industry especially as the stories about over-developing and submarket over saturation begin to creep into the news cycle. The basis of the book is how to get out of the mindset of focusing on your competition by creating an entirely new market-a Blue Ocean.
One of Apartminty's culture cues is:
Focus on the customer, not the competition.
The Blue Ocean strategies pair nicely with this idea.
You see if we as apartment communities get fixated on our competition, our sub-markets turn into a bloodbath. Concessions and specials start flying, each property on the block is trying to one up the next, the market survey responses get a little less honest, and everything turns into a "me too, me too" scenario.
It's ugly.
And not only do I think it's unhealthy for our communities, it's worse for the customer.
But when you focus on the customer and truly consider their wants and needs, when you take the time to market what makes your community truly different, you create a new market.
A market that YOU own because you are doing things different. All of sudden your customer can see and hear your message because it's no longer lost in the echo's of the "me too, me too."
The example that really struck me in the book was Cirque Du Soleil. They are at a base level, a circus. However they put their emphasis on very different features from every other circus in the market. In doing so, they not only have become an international brand, they are charging 10X what a typical circus ticket would cost. Blue Ocean suggests using a tool called a Strategy Canvas. It allows you to plot out all the features your competitors focus on and then identify opportunities to create a new pocket in a market by emphasizing what they miss.
This book is a pretty quick read, but one that I believe can be really impactful for your leasing teams as they navigate the crowded apartment market. Blue Ocean gives the tools to position your property apart from all the competition and make you the only choice in the eyes of your customer.
Equal Housing Opportunity Rental providers will not refuse to rent a rental unit to a person because the person will provide the rental payment, in whole or in part, through a voucher for rental housing assistance provided by the District or federal government.
Offers included in posts
Pricing and availability is subject to change. | Terms and conditions may apply to any special offers referenced. Contact the apartment communities for details.
Sponsored Posts
Aparrtminty may receive payment for sponsored posts and guest posts