Making the Most Out of Small Spaces
As an Amazon Associate I earn from qualifying purchases. | Amazon and the Amazon logo are trademarks of Amazon.com, Inc, or its affiliates. | As a content creator, I may receive payment for the endorsement of apartment communities.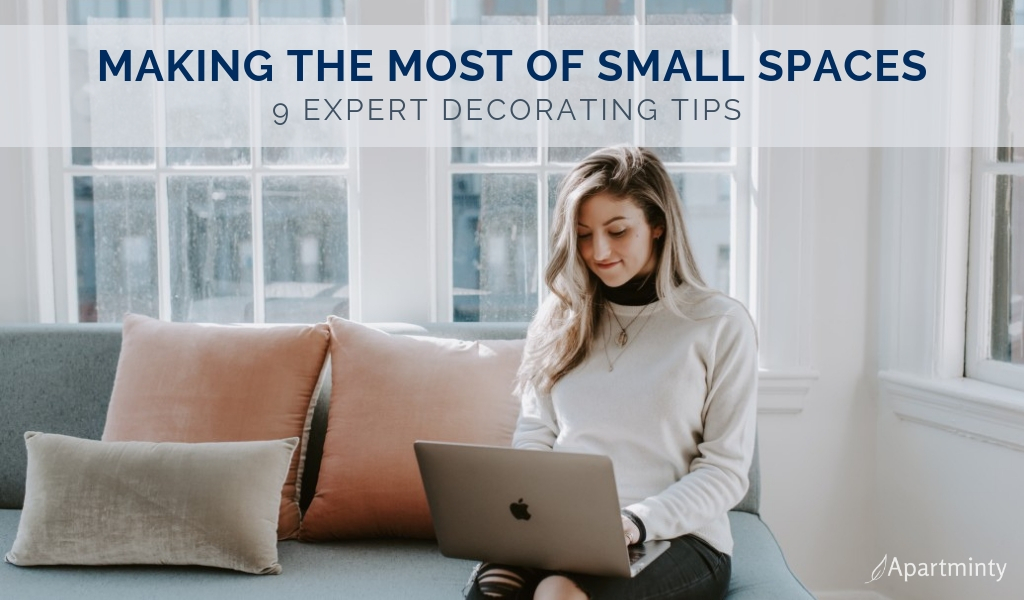 Decorating your home sounds like a fun experience … up until the moment you realize your dream furniture is out of your budget and it wouldn't fit in your small space anyway. This can be especially difficult if you are downsizing to a smaller house or apartment. Rather than let this put a damper on your decorating plans, you can simply take a moment to develop a new plan that will suit your space, fit your budget, and have your home looking better than you ever imagined.
Streamlining Small Spaces
Small spaces make decorating your house a bit of a challenge, but there are many tips and tricks you can use to your advantage. If you design your interior strategically, you can even make your space feel bigger than it does when it is empty.
Start By Decluttering
With any space, the more objects you have — whether they are large pieces of furniture or small knick-knacks — the smaller the area will appear. For this reason, it is essential to declutter your home when you downsize. This means that you should get rid of anything you don't use on a regular basis. You can use a storage unit to help you declutter for storing items that you want to keep but don't need in your home. It can be challenging to let go of items you like, but it will give your home a cleaner, calmer feeling.
Create a Moving Checklist
If you are moving, you can make the process easier on yourself by planning ahead. You can also incorporate decluttering into your moving process. You can make a moving checklist that includes scheduling utility service needs, eating stored food, so you have less to move, as well as packing, donating, and decluttering.
Pack With Purpose
When packing, don't put anything into your moving boxes unless you know you will use it. This goes for clothes, kitchen supplies, bathroom items — basically any and all of your belongings. When you unpack, do a second check and don't put anything away in your new home that you aren't entirely confident that you are going to use.
Streamline Your Design
Once you are all decluttered, you can start to think a little bigger and start planning the design. Streamlining small spaces is a must when decorating; when thinking about what kind of furniture you want to use, keep thickness in mind. For example, if you are looking for a desk, you will be considering different designs and shapes. Rather than going for a large, traditional design desk, find a floating wall desk, or a leaning ladder desk. These designs use minimal space and are beautiful to look at.
Small Bedroom Decorating
When it comes to decorating a bedroom, there are a few staples that virtually everyone has. Of course, there is the bed, which is usually accompanied by two nightstands, a dresser, and drawers to put clothes away in. If your space isn't quite big enough to fit all of these in, it's okay! There are plenty of alternatives for you to choose from!
Rethink Your Nightstands
Nightstands are a nice touch to any home, but if your bedroom is small enough, they may not even fit. If this is the case, you can use floating shelves as your nightstands. You can either put them on the wall next to your bed or above your bed, wherever they look best.
You can also get creative and look for smaller pieces of furniture that you can use as a nightstand if only to keep the bare essentials next to you while you sleep. If you can fit regular nightstands next to your bed, maximize their use by looking for nightstands with storage space for you to put more belongings away and out of sight!
Choose a Bed With Storage
A bed with storage can be life-saving in a small bedroom. If you have a small closet, you can keep your winter clothes under your bed in the summer, and your summer clothes under your bed in the winter. Just make sure to get a bed with enough space underneath and get rolling drawers to keep some clothes under your bed. If you already have a bed, but it doesn't have enough storage space, you can get bed risers to raise your bed off the ground enough to be utilized.
Open Up Your Space
Buying furniture that is less bulky and fits closer to the wall is one trick to make your space feel bigger. Additionally, using lighter and brighter colors, for example, will lighten and open up the area to keep it feeling fresh. If you have windows, get long curtains and hang them as high and close to the ceiling as possible. This will make your room feel taller than it is.
A few more tips to keep in mind when decorating a small bedroom are:
● Let in natural light.
● Make the most out of wall space.
● Use mirrors to magnify light and space.
● Use shelves, wallpaper, or bookcases to make walls look taller.
Moving is stressful for everyone, and downsizing can present you with even more challenges. It's okay to feel overwhelmed sometimes, but if you try your best to stay organized, it doesn't have to be a negative experience — especially if you focus on decorating your space and making your house a home that you love.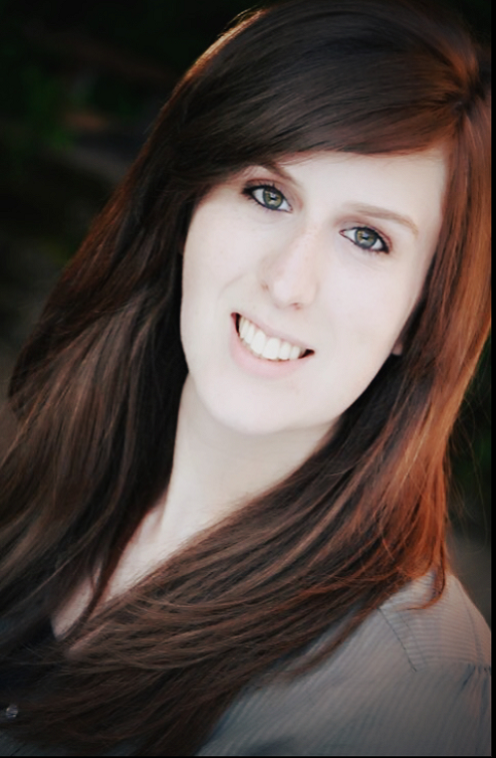 Brooke Faulkner
Writer
Brooke Faulkner writes, parents, and adventures in the beautiful Pacific Northwest. She loves sharing her experiences with other readers and learning what works for them! To see more of her writing, you can follow her on twitter: @faulknercreekITE
Equal Housing Opportunity Rental providers will not refuse to rent a rental unit to a person because the person will provide the rental payment, in whole or in part, through a voucher for rental housing assistance provided by the District or federal government.
Offers included in posts
Pricing and availability is subject to change. | Terms and conditions may apply to any special offers referenced. Contact the apartment communities for details.
Sponsored Posts
Aparrtminty may receive payment for sponsored posts and guest posts
Summary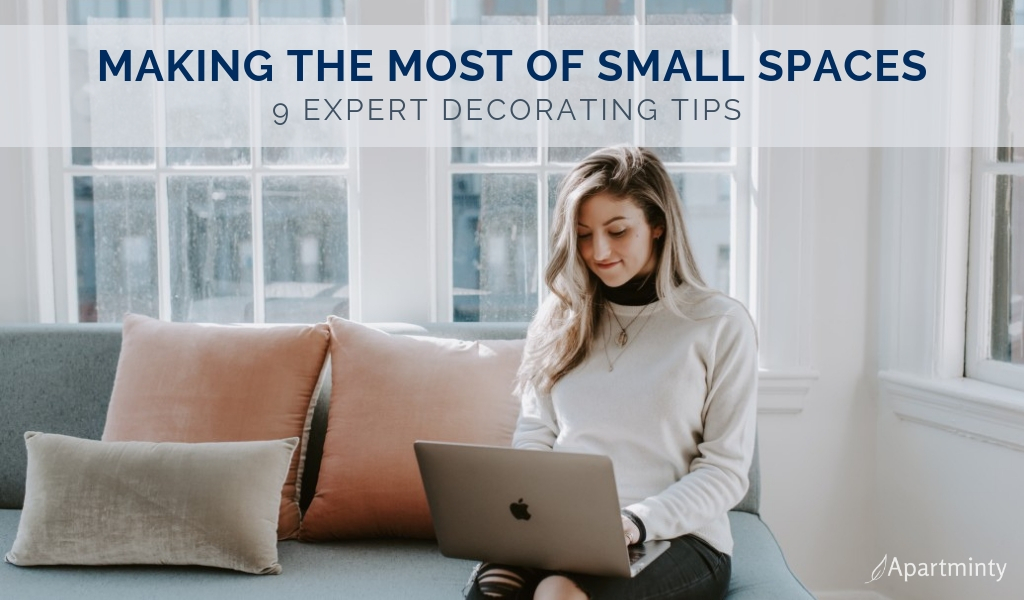 Article Name
9 Expert Tips to Make the Most of Small Apartment Spaces
Description
Downsizing to a smaller house or apartment doesn't have to damper your decorating dreams. Check out these tips to make the most of small spaces.
Author
Publisher Name
Publisher Logo