7 Kitchen Redesign Secrets for Happier Tenants
As an Amazon Associate I earn from qualifying purchases. | Amazon and the Amazon logo are trademarks of Amazon.com, Inc, or its affiliates. | As a content creator, I may receive payment for the endorsement of apartment communities.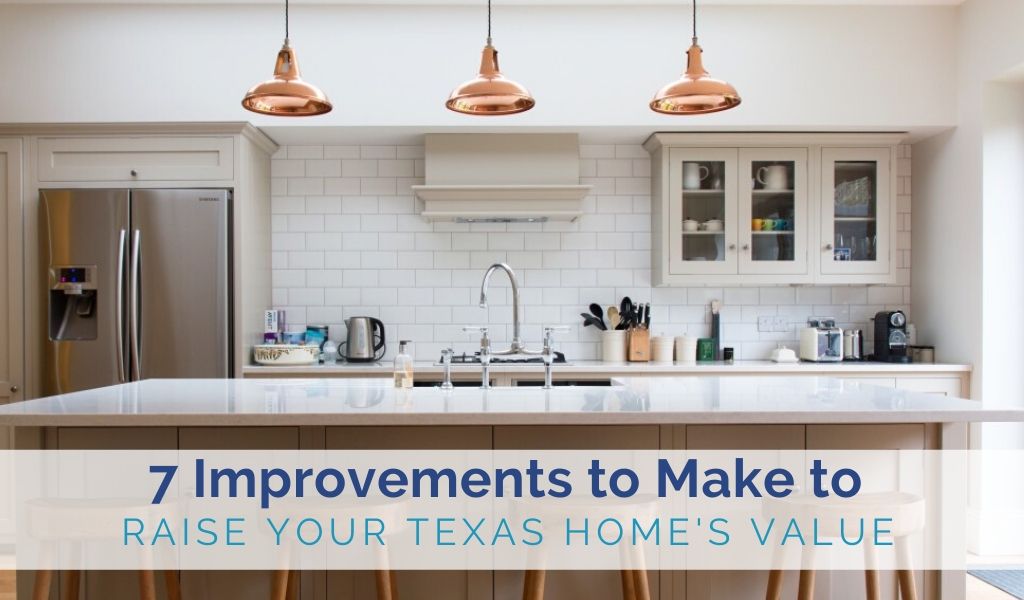 When you move into a rental home, you may think there's not much you can do to change the decor. But you
can
make some simple adjustments in your kitchen that will make your lifestyle easier.
The placement of your kitchen might not mesh with your flow. Or maybe your apartment came furnished with yellow cabinets from decades long gone. Regardless of your situation, there are ways to make the overall design of your kitchen better. Permanent renovations can backfire, even if you think they're a much-needed improvement. Your landlord might not appreciate them the way you do. Instead, try some of these seven kitchen redesign secrets. They'll make you a happier tenant, while still keeping your deposit safe.
1. Wallpaper Your Surfaces
Wallpaper covers a vast array of problem areas. Not too long ago, this form of interior decor dropped in popularity because of the complicated process involved in hanging it.
Today, it doesn't have to be a permanent, wall-disfiguring solution anymore. You can buy peelable paper and have it on your surfaces in no time — without a degree in interior design! You can use removable wallpaper to cover out-of-date cabinets and walls. '70s style countertops not your scene? You can even cover those with peel-off paper! Unlike paint, wallpaper styles are less limiting. Whatever your preferred environment is, you can find it in a removable print.
Some of the most popular styles still include floral, but not only like your grandmother's patterns. Now, wallpaper is available in bold colors and prints, such as jungle themes and abstract designs. Surround yourself in the city of your dreams or with your favorite animal mural. The choices are endless and, best of all — easily removed when you move.
2. Refresh Your Fridge
Sometimes your appliances don't match, or they don't go with the atmosphere you're trying to create. But fridges with flat surfaces are great places to show off your creativity.
Contact paper works wonders on a dull, blah refrigerator. Depending on your level of craftiness, you can fill the surfaces completely or frame the perimeter. Choose from a wide array of patterns if you want to have a little extra fun for your eyes. If you'd rather stay simple but aren't happy with the current appliances, grab a stainless steel contact paper roll. After you finish the base design on your fridge, hang your favorite photos and magnets inside it like a bulletin board.
Voila! Instant pizzazz in your kitchen.
3. Bring In Bright Colors
Colors make a massive impact on our moods, to such an extent that there's an entire study of psychology behind it. Yellows and pinks, for instance, are happier hues. The mood you set in your home may depend on the way you mix your shades. Yellows are frequently warm and welcoming. Blues promote calmness and relaxation. While darker colors can be more foreboding. But when it comes down to personal feelings, your feel-good pigments are unique to you. Pick the colors that make you feel good and stick with them. There is such a thing as too much of your favorite color, though. Choose a focal color and then accessorize with differing shades of that hue. Framed art, wallpaper borders, and decorations in complementary colors create the finishing touches!
4. Change Your Cabinets
Completely redesigning your kitchen cabinets might be off-limits, but you can still update them. Even if you don't have a knack for construction, a screwdriver and some other basic tools are all you need. You can change your knob cabinet handles to pull ones or switch up to a more modern style easily.
With a few DIY directions, it's simple to replace the drawer and cabinet handles with improved options. Don't get rid of the old ones, though. Remember where you put them so you can return them to their original place before you move.
If construction and tools aren't your forté or you're happy with the hardware you have, you can still add some excitement inside the cupboards. Line the inner cabinet shelves and backs of doors with a little contact paper in your favorite pattern or color. Every time you open the cupboard, you'll get a boost of visual pleasure!
5. Accessorize with Fabrics
Fabrics aren't only for furniture anymore. They're a simple, yet very effective, way to change the mood in any room! When you use area rugs, the perspective of a room's size can change. Small rugs define separate spaces within your kitchen or any adjoining rooms. Large rugs in an area that is too open make it cozier. You can use stylish area rugs on an empty wall as decor. If you have a big, blank wall in your kitchen and you're not sure what to do with it, consider a rug that fits the room's color scheme.
6. Add Storage Options
Apartment living is convenient, but sometimes the storage in the kitchen is not enough for what you want to keep there. If that's the case, you can improvise! Limited on cupboard space? Add your own DIY pantry with a Baker's rack, rolling cart, or a plain bookshelf. Spruce up blah storage with contact paper. Kitchen organizers add more room to your cupboards. These handy dandy gadgets make the most of the space you have, giving you storage you didn't realize existed!
If you haven't shopped for kitchen organizers recently, you're in for a pleasant surprise. Anything you can think of, and lots you would never have, are available, like:
Revolving spice racks

Canned good organizers

Pot and lid organizers
There are so many tools to help you redesign efficiently. An organized kitchen makes a happy tenant!
7. Decorate With Plants
Plants somehow have a way of always making a place brighter. When you bring them into your apartment, the benefits are incredible. If you don't want to keep a live plant because of your black thumb, don't worry! Some plants don't need a lot of attention and come highly recommended for apartment living.
Greenery is full of mental and physical advantages. Flowers and shrubs reduce or eliminate harmful germs that thrive in kitchens. Being near plants is a known stress reliever, too. Physically healthier and mentally less stressed? Yes, please! Redesigning your kitchen by using plants is a winning solution.
Conclusion
When you're ready to take your apartment to the next level and create a happy atmosphere, the kitchen is the first place to start.You don't need permanent makeovers that cost you your security deposit. Instead, use these seven tips to redesign your kitchen with simple changes. When you're ready to move, it all goes back to the way it was!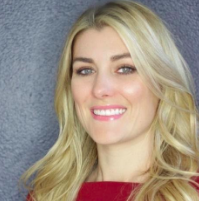 Michelle McManus
Business Manager
Michelle McManus is the Business Manager at Columbia Square Living. With over six years of experience in the Los Angeles market, she comes highly qualified and educated. Michelle lives for elevating living experiences and makes this building a place to brag about.
Equal Housing Opportunity Rental providers will not refuse to rent a rental unit to a person because the person will provide the rental payment, in whole or in part, through a voucher for rental housing assistance provided by the District or federal government.
Offers included in posts
Pricing and availability is subject to change. | Terms and conditions may apply to any special offers referenced. Contact the apartment communities for details.
Sponsored Posts
Aparrtminty may receive payment for sponsored posts and guest posts