How to Shop for a Garage Door
As an Amazon Associate I earn from qualifying purchases. | Amazon and the Amazon logo are trademarks of Amazon.com, Inc, or its affiliates. | As a content creator, I may receive payment for the endorsement of apartment communities.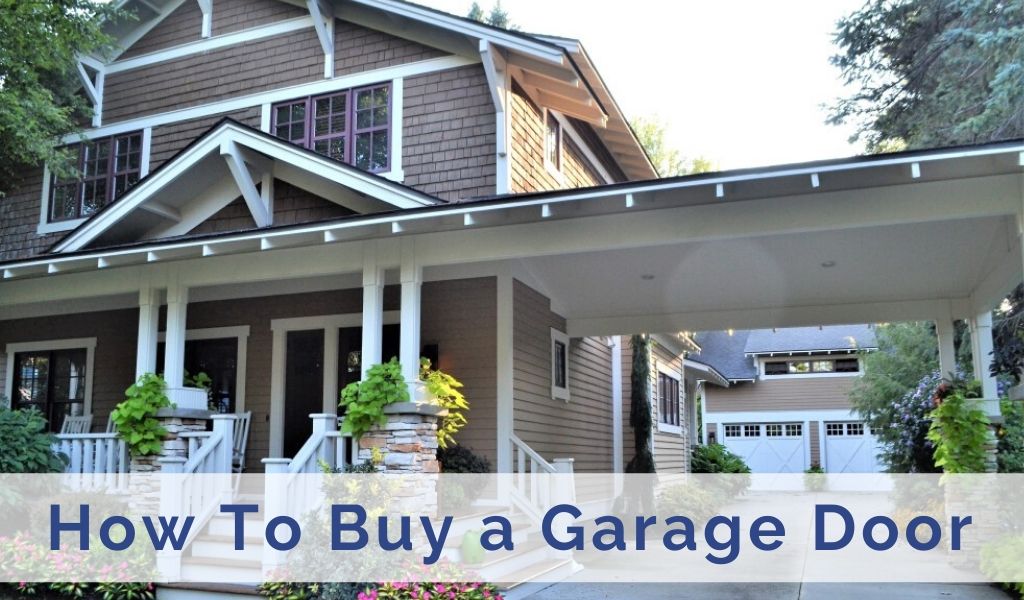 How to buy a garage door
Introduction:
Garage doors are a necessity for our homes. It keeps us secure and protects our valuables. A modern house is incomplete without a garage door. But buying one can be confusing. There are so many styles and qualities to choose from. There are also many good service companies that you can choose to buy a new garage door. But you need to know a lot of things before you buy a new garage door. In this article, we will try to simplify the process of garage door purchase or repair services. We hope this will help you in your decision making.
Factors to consider before buying a new garage door:
You should weigh in the following factors before you finalize your decision to buy a particular type of garage door. 
Budget: As with all purchase decisions, the budget should be the most important factor to consider. What type of garage door you will eventually buy, depends how much you are willing to spend? So, get a hold of your budget and set aside the amount you will spend on the garage door.
Material: Now that you have made up your mind regarding budget let's decide on the material. Garage doors are made in a variety of materials. From wood to glass to steel to fiberglass. It depends on your personal choice. But avoid wood. It is costly and requires high maintenance.
Climate: Your garage door will be exposed to every kind of weather. You should know the weather patterns of your area well, so choose the garage door which is best suited for your area's particular weather needs.
Insulation: Buying a garage door with inbuilt insulation is a very good idea. It will keep the temperature levels in your garage normal and also save your stuff from weather-related erosion.
Space: The space available with you for the installation of a garage door should also be factored in for your purchase decision. If you have a small space you might have to go for a sectional door that goes up and down etc.
Door opener: Nowadays remote-control operated doors are usually preferred but it all depends on you. You can choose between a manual overhead door or an electric one.
Safety: The safety and security features should be considered as well. Choose the one which provides maximum security with regards to material and other stuff.
Functionality: Some folks use the garage as a living room, some as a storeroom, some use it as a play area for kids or a gym, etc. Depending on the functionality of the area choose the type of garage door that would be most suitable.
Built quality: A garage door is a valuable addition to your house. It is like 40% of the outer façade of your house plus it provides you with protection. It should be of very good and sturdy quality. You should not compromise on it.
Conduct a thorough survey:
A garage door is a big investment and its purchase should not be made in a hurry. You should take ample time to research about it. Ask your friends and family about their garage doors. They can enhance your knowledge of the subject. Google about the latest trends in garage doors. Now they come with a lot of safety features which were previously unavailable. You will gain a lot of knowledge and it will help you bargain with the garage door companies when you go for the actual purchase.
Where to buy the garage doors from?
You can buy the garage doors from two sources;
Your local home improvement center and 

Garage door companies
Local home improvement center: Visit your local home improvement center. You should have with you the measurements of the garage door you want to buy. There will be a lot to choose from. You must select the one that will fulfill most of your requirements. You can also visit such centers' websites before you go and visit them in person. Online inquiry can give you a fair idea of what to expect when you visit the center. It can also save your time and you can check a lot right from the comfort of your home.
Garage door companies:
You can also buy the garage doors from the manufacturers directly or through their appointed dealers and distributors. Some dealers sell goods of a single manufacturer while some sell products of more than one manufacturer. If you want to custom-built your garage door these companies are your best bet. Here too, you can do online research before actually going there. Getting quotes from different companies will give you a reasonable idea of the cost, installation charges, after-sale service and other such things. 
Ask them to visit you:
It is recommended that before you finalize your decision and seal the deal you should ask the company or the garage store's salesperson to visit your place. This visit will be very helpful. The salesperson being a professional, will guide you on a lot of technical stuff. He will verify your measurements, check details like the size and shape of the opening, headroom and side clearance.  He can also guide you regarding design, cost cutting and other matters. 
Make the best decision:
Now that you have considered all the factors and know your requirements well, its time for you to make the final decision. You should know the usage of your garage door, the weather it will face, if you will use your garage for other purposes etc. Consider all this information and then go for it.
Conclusion: 
Garage door is a long-term investment. You do not change it on a yearly basis. You should consider a number of factors and make a calculated and informed decision about its purchase. 
Equal Housing Opportunity Rental providers will not refuse to rent a rental unit to a person because the person will provide the rental payment, in whole or in part, through a voucher for rental housing assistance provided by the District or federal government.
Offers included in posts
Pricing and availability is subject to change. | Terms and conditions may apply to any special offers referenced. Contact the apartment communities for details.
Sponsored Posts
Aparrtminty may receive payment for sponsored posts and guest posts