How To: Paint Your Apartment to Make it Look Bigger
As an Amazon Associate I earn from qualifying purchases. | Amazon and the Amazon logo are trademarks of Amazon.com, Inc, or its affiliates. | As a content creator, I may receive payment for the endorsement of apartment communities.
From Cozy to Spacious with Two Coats of Paint
Painting Tips to Make Your Apartment Look Bigger
Do you have one of those quaint, cozy apartments in a lovely vintage building that could use the appearance of space? You can give a small room or your whole apartment an airy feel just by choosing the right color and style of paint.
Brighten with White
White is an excellent choice. White paint reflects the most light (and has the highest Light Reflectance Value), making a room feel open and spacious. It works exceptionally well in a room with lots of natural light, multiplying it so that the room seems to expand. There are so many variations on white to choose from, from antique white to paper white and whites inspired by natural fabrics like cotton and silk—or even animals such as doves and polar bears!
Color It Up
If you'd like a little more color, go ahead and choose any color of paint—but make sure it's light! Light colors ("tints") include a lot of white in the mix, so they will also reflect light well and open a room right up. Pastels are trending right now, in colors like "millennial pink," mint green, and even lilac!
Neutral colors are also great at opening up space and are the most versatile. Don't just think "beige" (eew!), but cream and even cool neutrals like pale blue or gray can achieve the same effect.
Aim for Visual Flow
You don't have to use the same color in the entire apartment, but do use the same or similar colors in adjoining rooms, and in places that are in the line of sight. The illusion of space is helped by this visual flow from room to room.
A similar trick is to choose a light-colored paint that is in the same palette as the furniture in the room. If you have a gray sofa and chairs, even with a print, go with pale gray walls. The similarity of color allows the eye to glide over the objects in the room, giving the illusion of more space.
For the same reason, stick to solids, not patterns. Or if you do want a painted design, opt for tone-on-tone stripes. Wide, vertical stripes will draw the eye up, giving the room the illusion of height. Tone-on-tone horizontal stripes will give the illusion of width.
If you'd like to use more than one color in a room, make sure they're in the same family. Keep blues with blues, yellows with yellows, and so on. Multiple hues break up the room visually and do the opposite of what you're trying to achieve. You are going for what interior designers call "visual connectedness."
Painting your home is part art and part science when it comes to choosing the right color. For more details about paint colors, check out "Choosing the Right Color for Your Home."
Bright White Ceilings
Whatever colors you choose for your walls, paint your ceilings bright white. You want to reflect as much light as possible. Even if you've chosen an antique or Navajo white for your walls, stick to bright white for ceilings. (It also helps if they're scraped.)
Getting It Done
Before you make your final choice, take two or three of your favorites and paint a small section of the wall with each color. Look at the color patches at different times of the day, to see which one brightens the room at all times of the day. You can also experiment with the lighting in the room to see how it affects the appearance of the colors.
Once you've made your choice and are ready to give your apartment walls a makeover, consider calling in the professionals. Not only will it save you the time and hassle, but expert painters can get the job done beautifully, and in short order.
You'll soon have a home with a spacious, open new look. Happy redecorating!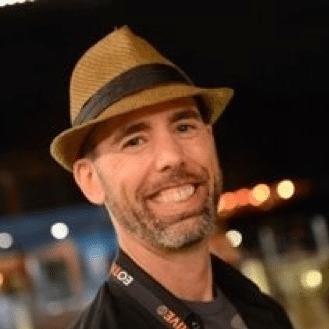 Greg Owens
Owner: McCarthy Painting
Greg Owens is an entrepreneur and long-time Aikido practitioner and teacher. He is the owner of Aikido of Tamalpais and McCarthy Painting. Greg has gained immense experience in the painting and home improvement industries from being involved with McCarthy Painting since 1990. He also enjoys a vigorous Aikido training session and is an advocate for taking aikido off the mat and does so through his leadership role with the EO network.
Equal Housing Opportunity Rental providers will not refuse to rent a rental unit to a person because the person will provide the rental payment, in whole or in part, through a voucher for rental housing assistance provided by the District or federal government.
Offers included in posts
Pricing and availability is subject to change. | Terms and conditions may apply to any special offers referenced. Contact the apartment communities for details.
Sponsored Posts
Aparrtminty may receive payment for sponsored posts and guest posts