How to Make Apartment Hunting Suck Less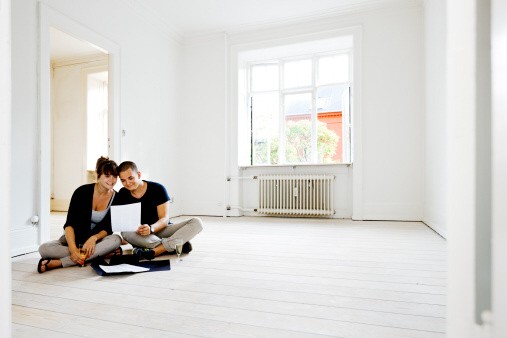 As an Amazon Associate I earn from qualifying purchases.
Searching for the perfect apartment can feel like a daunting task.  Nailing down your ideal neighborhood, price range, square footage, layout, utilities and amenities might sound straightforward on paper, but hitting the streets can prove to be a different experience entirely.  Fear not, friends; we're here to help simplify the process and get you back to enjoying this exciting time in your life.  We're going to show you how to make apartment hunting suck less.  Start your search with this guide in mind and you'll be well on your way to a happy home.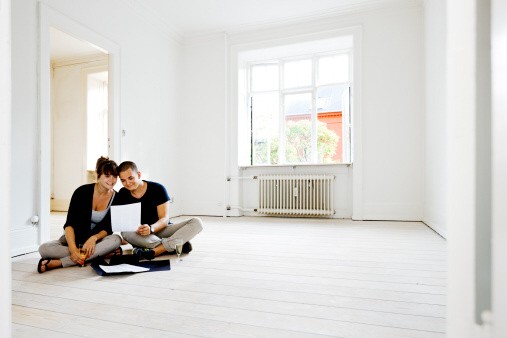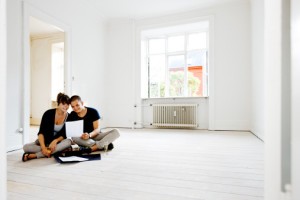 Step One: Set a budget.
When it comes to your home budget, there are two major expenses to take into consideration: rent and utilities. To determine what you can realistically afford, begin by calculating your net income or take-home pay.  As a general rule, you will aim to spend no more than one third of your net income on rent.  Depending on where you plan to live, this can range from being a requirement of the landlord to feeling like a near impossible feat, but is a good place to start.  Use your current utility costs to factor in an estimate for these expenses, then consider additional monthly costs such as cable and internet.  Now is also a good time to consider the impact of varying locations, such as the cost of your commute and the expenses associated with living in different communities.
Step Two: Consider Convenience.
Determine the maximum distance you are willing to travel for work, groceries, the gym, socializing, etc.  Next, decide which items take priority in the event that you have to compromise for your dream apartment or neighborhood.  If you travel by car, consider which neighborhoods have abundant parking- your dream apartment may not have this amenity.  If you use public transportation, explore the neighborhoods that are convenient to bus, train, or bike share options.
Step Three: Get online.
In the digital age, it is no surprise that the majority of apartment searches today begin online.  Take the time to research different neighborhoods, then perhaps peruse some listings.  Websites like WC Smith's offer neighborhood guides to help orient renters, and even show you properties within each neighborhood.  This will help you set realistic expectations about what you will be getting for your money in different markets, and may even help you add some must-haves and must-nots to your list.  Once you've built out your criteria, submit your request with Apartminty to begin your search.
Step Four: Follow Up.
Once you've submitted your request with Apartminty, you can expect to start hearing from landlords and property managers. Be prepared with a list of any unanswered questions and begin gathering any items that you anticipate may be required of you, such as references and pay stubs. Be sure to respond promptly to any calls or emails you receive from landlords; a sluggish response not only sets a bad tone but also increases your changes of missing out on prime real estate.
Step Five: Hit the pavement.
Carve out some time in your upcoming schedule to begin touring properties.  When the calls begin coming in, you'll want to jump on the opportunity as soon as possible, so don't over-commit yourself during your hunt.  Each property you visit has been chosen based on your specific criteria, so take the time to weigh your options and try to see multiple apartments before making your decision.
Step Six: Move In.
Settle in to your happy home and enjoy this exciting, new chapter in your life!
Ready to find your next apartment?
Equal Housing Opportunity Rental providers will not refuse to rent a rental unit to a person because the person will provide the rental payment, in whole or in part, through a voucher for rental housing assistance provided by the District or federal government. Amazon and the Amazon logo are trademarks of Amazon.com, Inc, or its affiliates.