How to Make an Apartment Kitchen Look and Feel Bigger
As an Amazon Associate I earn from qualifying purchases.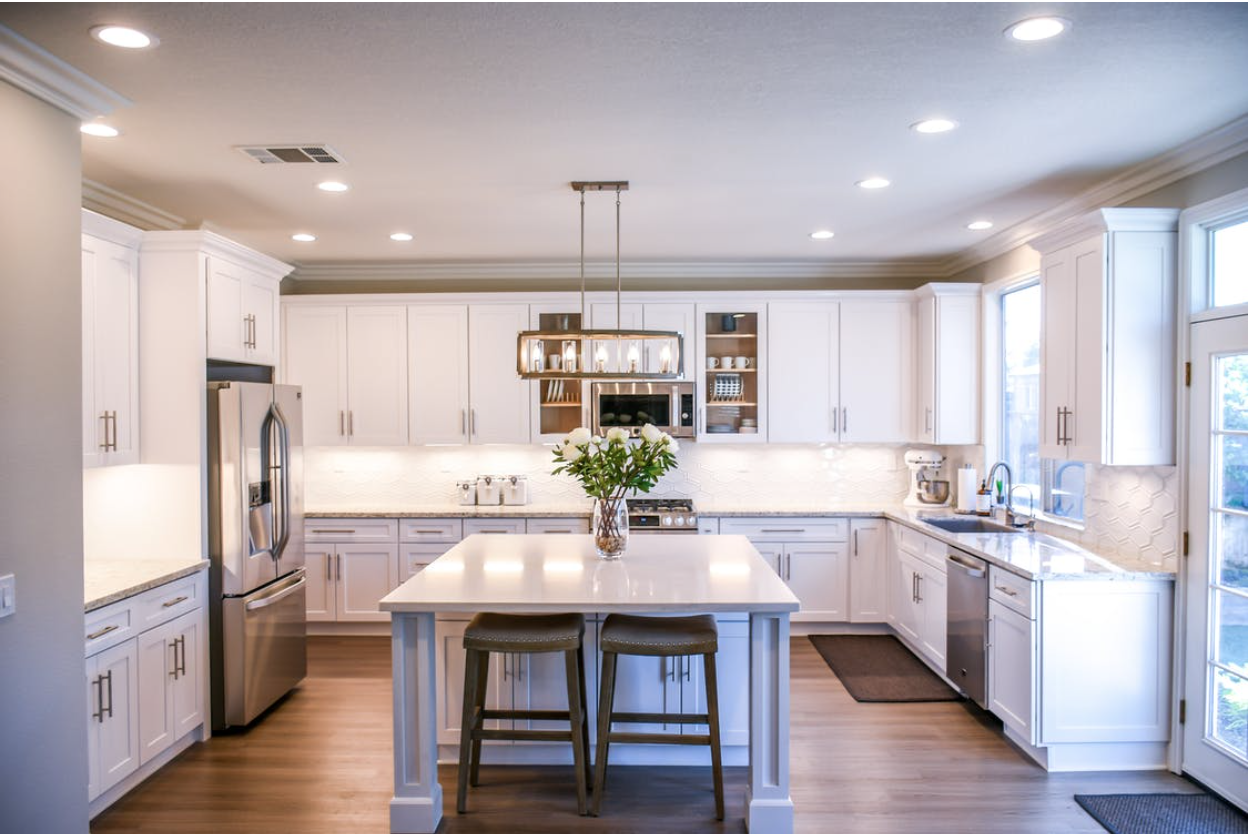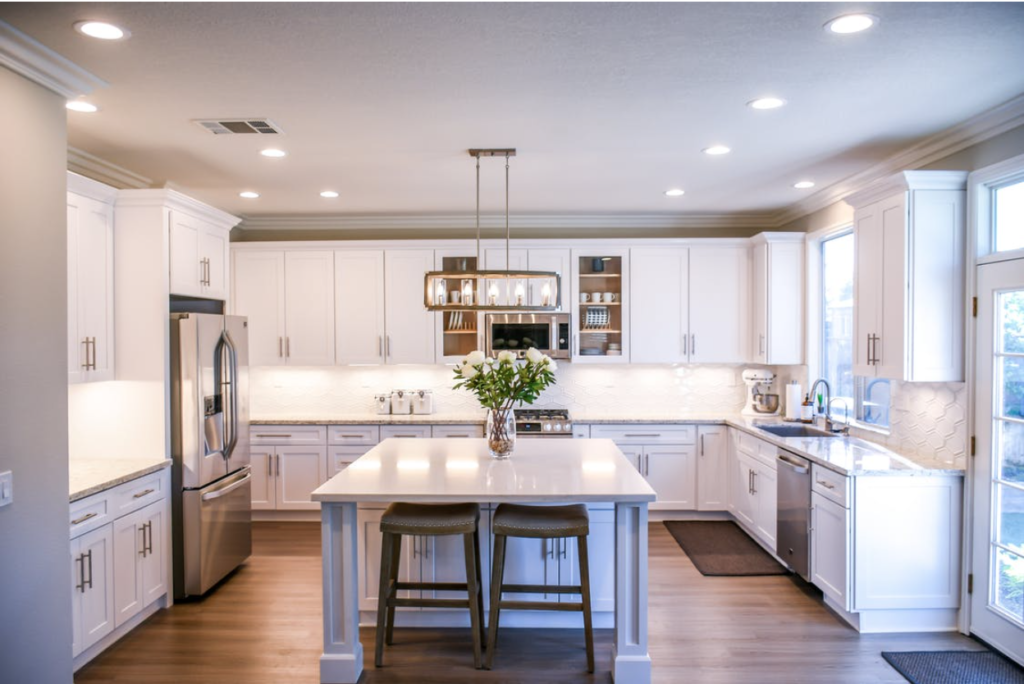 A beautiful kitchen boosts your moods instantly you walk in, while dark and cramped rooms dampen your spirits. Due to the growing recognition of the social aspects of the kitchen, people prefer big spaces. However, aesthetics and functionality are the top considerations when designing a kitchen.
Life in urban areas offers more opportunities and attracts a considerable populace. This makes space scarce as demand outstrips supply. If you land an apartment with a small kitchen, follow these hacks to create the impression of a bigger space.
Go White!
White is the best color for a small kitchen for many reasons. It is loaded with benefits of visual effects, and according to experts in the design field, white spaces tend to clear your mind. This tricks your mind into creating more space.
A white background also makes it easy for you to seamlessly incorporate other hues for furnishings, décor, and more for a perfect space.
If you love character and effects, consider using several shades of white in a small kitchen apartment. Contrasting textures will keep your room from being sterile. The color will make the wall recede and enhance a sense of space.
Light, and More Light!
A simple way to make your small kitchen look bigger is by taking advantage of natural light. Keep window treatments minimal and if you want more privacy, use blinds to make your space private without blocking light. Natural light will make your kitchen less confined.
Consider placing a large mirror opposite a window to maximize the daylight. Adding the mirror effect reflects the natural light in different directions.
Reflective surfaces like stainless steel, marble countertops, and ceramic tiles amplify the effects of both artificial and natural light, making small kitchens larger.
Ensure that your kitchen has adequate lighting to improve functionality. Pendant lights under the white cabinets add a pleasant ambiance and make your kitchen look bigger than the actual square footage.
Plan your Kitchen Layout to the Latter
When you have a small space to accommodate the numerous functions of the kitchen, plan the layout to the last detail. If you are planning for a kitchen redo, try engaging a professional.
Provide sufficient countertop space and enough space for seamlessly moving around the room. Great movement flow will make your kitchen look spacious.
Small kitchens pose storage challenges that make it easy to crowd countertops. Collectible and cookware cramp working space and overwhelm a small kitchen making the room small and busy. Provide space for everything and consider clever kitchen storage ideas. Use cabinets to conceal things away from the sight.
Clear everything from the counters, cabinet tops, windowsills, floor, and even on top of the fridge! Keep most things behind closed doors, and clean the counters immediately after use. Small kitchens need a minimalist approach to enhance the size. Sleek cabinetry with flat-panel doors will add flair and illusion for more space.
Integrate Appliances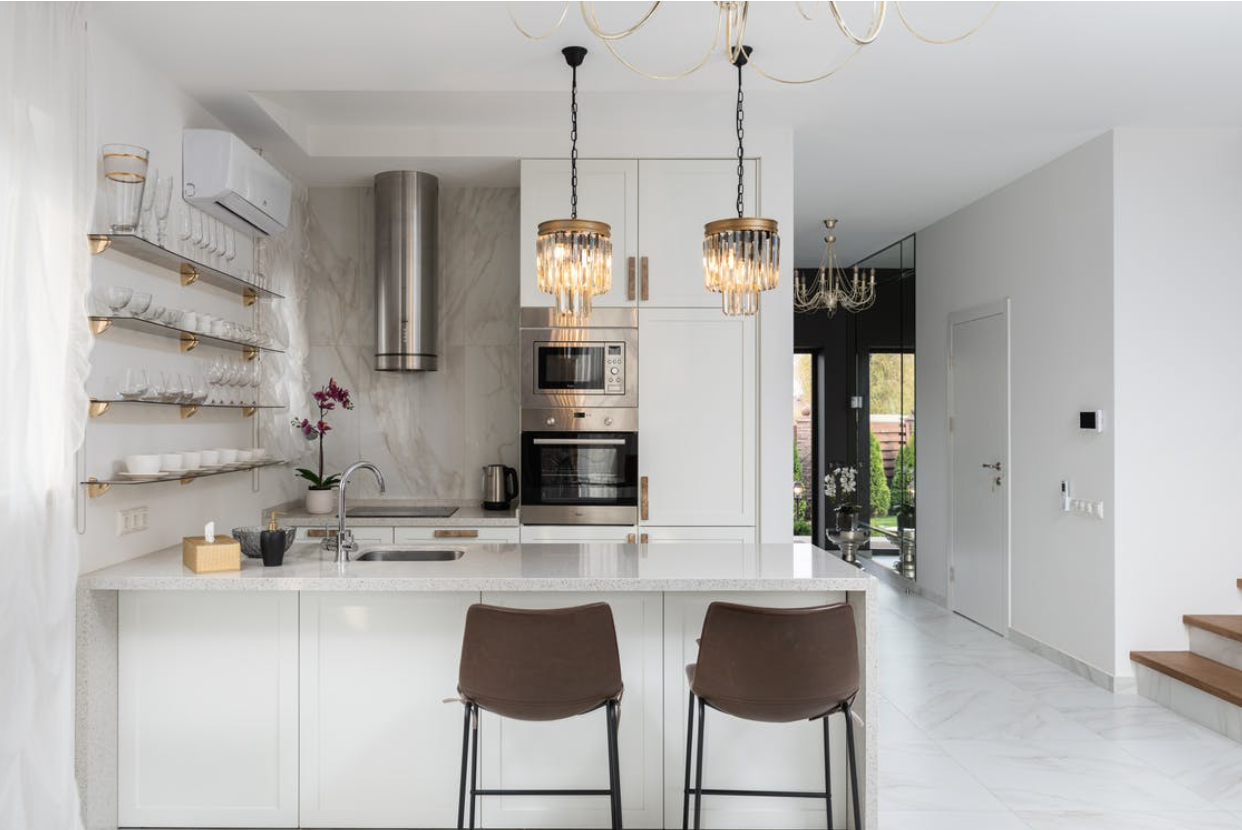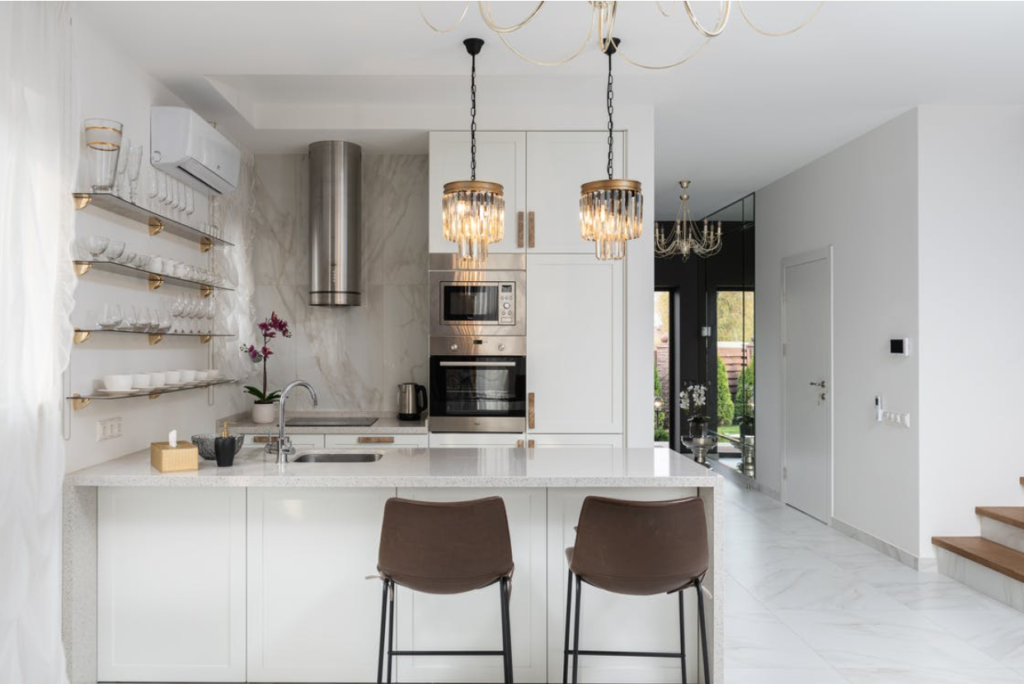 Integrated kitchen appliances are kind to the eyes due to their seamlessness, making your room look bigger. The machines only take up room that the cupboards would use, hence their immense space-saving properties making them super effective in kitchens with limited space.
Another benefit of this style is the sleek, clean finish which enhances small rooms. Integrated appliances create a fuss-free clean finish to your entire layout, which gives a sophisticated appeal.
Conclusion
An inviting kitchen is a game changer regardless of the size. A study suggested that homes with pleasant kitchens eat home-cooked foods promoting healthy families. Use these tricks and hacks to make your small apartment kitchen appear bigger without bringing down walls.
Equal Housing Opportunity Rental providers will not refuse to rent a rental unit to a person because the person will provide the rental payment, in whole or in part, through a voucher for rental housing assistance provided by the District or federal government. Amazon and the Amazon logo are trademarks of Amazon.com, Inc, or its affiliates.