How to Enjoy a Minimalist Christmas
As an Amazon Associate I earn from qualifying purchases.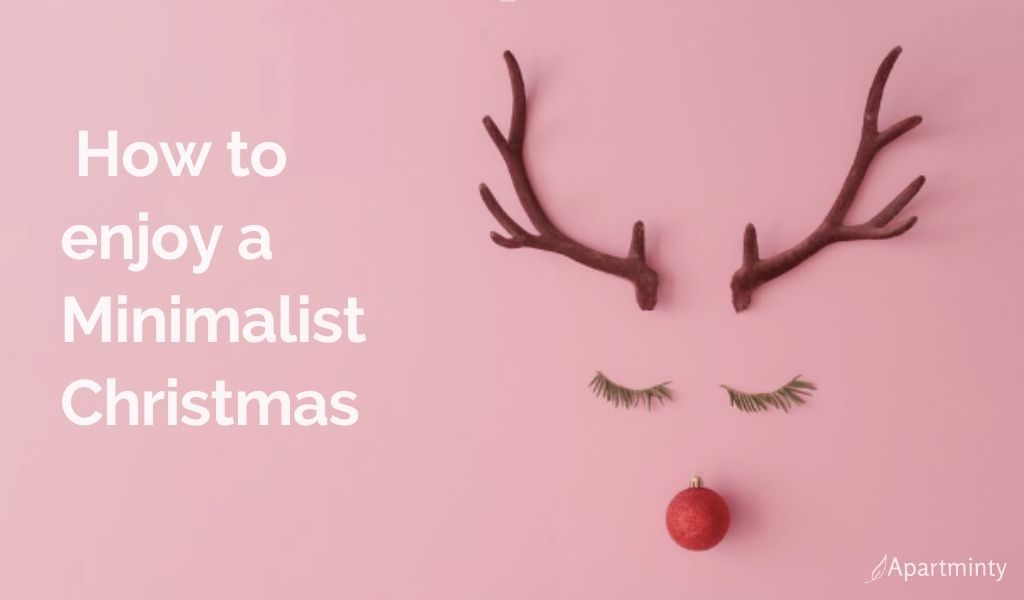 The holiday season is officially upon us, and while the urge to sing Mariah Carey's entire Christmas album is uncontrollable, along with the cheerful vibe and the festive atmosphere of December often comes the pressure to shop your heart out, overfill your house with every shiny and tacky decoration out there and attend all the Christmas parties you're invited to. In case you're feeling a bit overwhelmed with all the frantic energy around this month, consider bringing some minimalism to the table.
Is it even possible to approach Christmas in a minimalist way? The answer is yes – definitely. You might be new to the whole concept of minimalism and associate it with pictures of nearly empty, monochrome rooms that you've seen all over social media, but it is, in fact, more than just an aesthetic notion. The minimalist philosophy encourages you to understand and focus on things that add value to your life, and that is why, in the battle between Christmas and minimalism, there can be more than one winner.
If you're interested in pursuing the true essence of this special month and not getting trapped in the hassle of overdoing everything, here are some tips on how to get the maximum joy out of Christmas, with minimal stress.
1.Choose Presence over Presents
Gift-giving, especially at Christmas, is a love language that every family should enjoy to the fullest. However, most of us tend to forget that it's not the actual presents that make Christmas special, but the memories created by the moments spent together. It sounds like a cliché, but with so much energy allocated to finding the right gifts and all the money spent on expensive presents, we miss out on the main goal of the holidays, which is, in every tradition, a time to laugh and unwind with loved ones.
If you believe that Christmas just isn't the same without a huge pile of extravagant presents under the tree, try to be more thoughtful about the gift choices you make and see what impact that has on your overall state of mind. Instead of filling the stocking with unnecessary things that are likely to be forgotten within the following month, give someone a memory that will last forever. You could organize a family trip, take your loved ones out for a spa day together or get them tickets to their favorite play. If you focus on quality over quantity and remember that the gift of time is the most cherished of them all, you'll be surprised at how easily you can improve your holidays and renew some bonds with your favorite people. Not only does this approach leave more time for joy and celebration, but it also doesn't contribute to your financial strain in the new year.
2. Keep Decorations Simple
When it comes to Christmas decorations, it is not difficult to go overboard without realizing it. Being constantly surrounded by twinkly lights and festive ornaments everywhere you go, you might easily be caught up in the modern tendency to acquire more stuff even if you want to simplify your life in other aspects. But this year, instead of adding to the already plentiful decorations from previous years and willingly cluttering your home more and more, try to get rid of the items that don't necessarily bring you joy and focus on more personal and meaningful decorations. If you're not ready to throw away the old ornaments, put them in a storage unit until you're ready to donate, sell, or use them again, and make room for a couple of DIY projects to create a more magical atmosphere.
Rather than spending a ton of money on fancy, artificial wreaths and garlands, spend some time creating real ones that will be much more authentic and appreciated. You can personalize them by choosing leaves, berries and flowers that match your home décor, and you will find yourself not only saving money but also developing some creative skills.
Another way to simplify your Christmas is to go treeless. It may sound harsh and Grinch-like, but it doesn't have to take away the magic of the holidays. Clearly, both the options that most people opt for, namely real trees and plastic ones, are bad for the environment, which is why skipping the actual tree altogether seems like a good choice. Therefore, instead of decorating a real tree, you can pick an unconventional, minimalistic option, such as a big pile of books or some floating shelves arranged in the right shape and spruced up with some baubles, or even just a string of bright lights on the wall that resemble a Christmas tree.
Each one of these inspiring options comes in handy especially if you're space challenged or in need of a more contemporary, environmentally friendly and minimalistic approach to the well-known traditions.
3. Prioritize Rest and Relaxation
Now that the gift-giving and decorating issues are all settled, it's time to move on to the last and arguably most important part of enjoying a minimalist Christmas, which is focusing on YOU. It is often overlooked that apart from spending quality time with your loved ones, the holidays should also be a time for slowing down and taking care of yourself after a long and most likely hectic year. You might feel burdened by the pressure to attend every social event and family gathering you're invited to, or to bake ten different types of cookies to please all your guests. But before you let stress and anxiety take over, make sure you carve out some time to savor the little things that give you pleasure, whether that is snuggling up in your PJs with a good book and a hot chocolate sprinkled with marshmallows or going for a long walk on a frosty winter's morning. It's not always easy to find time for this, but even if you set aside a couple of hours per day to do what you want, you will notice a huge difference.
All things considered, there is no right or wrong way to do Christmas, but make sure you don't lose sight of what really matters, which is something that can't be found in expensive gifts or luxurious decorations. Don't let the most beautiful time of the year become too overwhelming and stressful, try to be more intentional with your time, energy and money, and make the most of a magical and meaningful minimalist Christmas.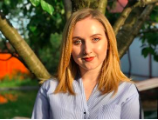 Diandra Stieger
Writer
Diandra is a creative writer for STORAGECafé.com. With an academic background in English literature and linguistics, Diandra has a strong passion for real estate. She covers a variety of topics, from marketing trends to entertaining articles about urban development. When she's not catching up on the latest real estate deals, she's usually busy traveling, reading, or learning new languages. You can get in touch with Diandra via email at diandra.stieger@yardi.com.
Equal Housing Opportunity Rental providers will not refuse to rent a rental unit to a person because the person will provide the rental payment, in whole or in part, through a voucher for rental housing assistance provided by the District or federal government. Amazon and the Amazon logo are trademarks of Amazon.com, Inc, or its affiliates.