Holiday Centerpieces You'll Love Adding to Your Home
As an Amazon Associate I earn from qualifying purchases.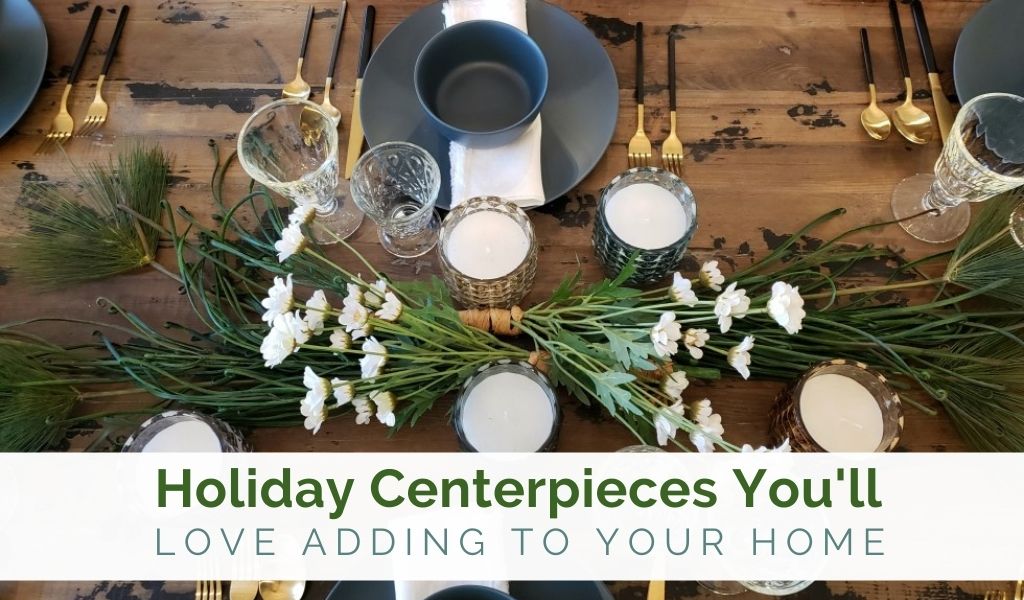 It's that time of year again.
The time for those big dinners with family and friends gathered around the table. The time for parties full of warmth and joy. The time to deck the halls and any other surface you can get your hands on!
This year, make your centerpiece the center of attention.
We've put together a list of fabulous, fun, and festive holiday centerpieces. They're sure to make your table the definition of merry and bright.
Red and White Flowers
Flowers don't stray far from the norm. They are a popular choice for centerpieces all year round.
So how do you make flowers holiday-themed?
Poinsettias are unmistakably Christmas flowers. You see them all over the place this time of year, which makes them perfect for your centerpiece.
Red flowers add a pop of vibrant color to an otherwise boring table. But if you prefer a clean look that reflects a winter wonderland, go for some white flowers instead. You can always add a few holly berries in there to accent them.
Evergreen Branches
The evergreen tree is a staple of the holiday season.
Spruce up your table with some evergreen branches for a centerpiece on the natural side. Use branches in a vase or bottle on their own to keep things minimal. You can also stick the stems in a flower arrangement to add some height and visual interest.
Bonus: if you use real evergreen branches, you get the smell of Christmas too!
Miniature Christmas Trees
Take outdoor inspiration to create a small version of a Christmas landscape in the middle of your table.
Miniature Christmas trees make a superb addition to any holiday dining table!
Dust your tiny trees with fake snow and set them among white cloth to mimic a beautiful winter wonderland. Set your trees up in a wooden box along with a few candles and holly berries.
You can even decorate a small tree with ornaments to look like your regular tree in miniature.
Gingerbread Houses
Gingerbread is a tasty hallmark of the holiday season, and now it can be the feature of your dinner table.
The best part about using gingerbread houses as centerpieces is that you can make them with loved ones. Gather the family and have a good old time putting one together.
Once you finish dinner, you can all share it for dessert!
Maybe you're hoping for something a little more clean-cut that you can use over and over again. Well, there are stunning fake gingerbread houses out there that add as much decadence to the table as a real one.
Gift Bags
If you think the perfect centerpiece is a gift, then this one might be perfect for you!
Gift bags come in a range of sizes, shapes, and colors. They feature holiday patterns, festive words, and some have metallic accents. They range from bright and cheerful to toned down and classy, so you won't have trouble finding one for your table.
Set up your gift bags with some matching tissue paper sticking out of the top, so they look like real presents. It's a fun centerpiece anyone would wrap up and stick under their tree.
Green Garland
It's impossible indeed to deck the halls without a few rolls of garland.
Accent your table runner or replace it with a long piece of green garland. Run it down the length of the table to turn this holiday centerpiece into a statement piece.
Don't worry; we're not suggesting you simply lay a piece of garland across your table and stop there.
Dress up your new centerpiece with a variety of seasonal accessories. Try candles, holly berries, flowers, ornaments, figurines, or wintery fruit like pomegranates to really make it stand out.
Candlesticks
Candlesticks are a classic centerpiece that always suits the holidays.
Buy a few in varying heights to group together in a traditional centerpiece. Use taper candles or pillar candles in red or white for the perfect holiday feel.
Though it's simple, this is one centerpiece that will really light up your table.
String Lights
Bring a bit of tree trimming to your table with a set of string lights that play off the rest of your decor.
Lights are versatile — there are so many things you can do with them.
Wind up string lights inside a glass jar or vase or arrange them on the center of the table to light up some greenery. You can also use them to dress up an old centerpiece that could use a bit of sparkle.
Epsom Salt Luminaries
All you need for this snowy day centerpiece are glass jars, Epsom salt, and a bit of Modge Podge.
These Epsom salt luminaries use Modge Podge to adhere the salt to the outside of the jars. Once you've assembled them, adorn each one with a bow or some clippings of green to top it off.
Drop a light inside and — tada! — you have a softly glowing centerpiece that genuinely embodies the holidays.
Cozy Centerpieces
Achieve a sense of warmth during the coldest season by wrapping up your centerpieces in something cozy.
We promise it looks better than it sounds.
Make it as simple as wrapping thick yarn around a vase. Or find a knitted holder that fits around your candle jars. You can even knit or crochet a warm holder for them yourself!
Water-Filled Vases
Put a twist on the typical arrangement of flowers in a vase with this easy DIY centerpiece.
Just add holly branches inside a few empty vases and then fill them up with water. Top your vases with floating candles, and you have a centerpiece that's totally unique for the holidays.
Ornament Bowl
Skip the fruit bowl this holiday season and replace it with a bowl of ornaments instead.
This is a bright new take on the usual still life used on tables everywhere. Plus, it allows you to play with more colors and shapes. Not to mention ornaments are sparkly!
Cake Stands
Cake stands can be an essential part of any centerpiece.
These decorative elements serve as risers to keep your centerpieces visible above the feast. Cake stands also add levels to your centerpiece and make it more attractive to the eye.
In Conclusion
There are so many things that fit into the holidays. Your centerpiece can be minimalist and neutral. It can also have bright colors or be absolutely covered in silver and gold glitter. Either way, it feels like the holidays.
It's hard to get this one wrong.
We hope you took some inspiration from our list of holiday centerpiece ideas for your home. Hopefully, whatever you put in the middle of your table makes you as happy as the people sitting around it.
---
Guest Blogger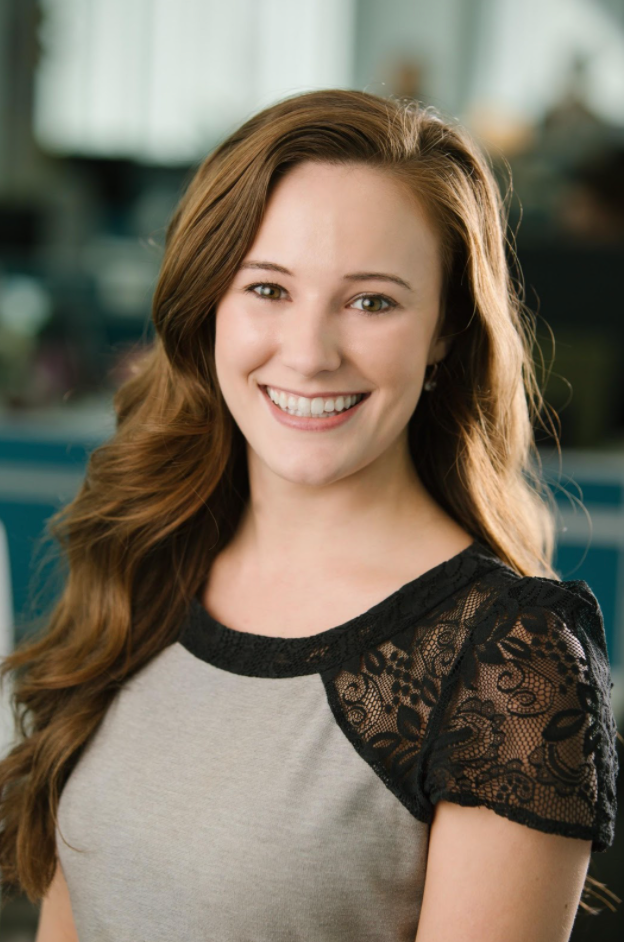 Dominique Daniels has 5 years of Property Management experience working primarily in high-end apartment community living. Her ability to consistently deliver white-glove service to her residents and prospects has propelled her in a successful career that now finds her leading the team at 15th Street Flats.
Equal Housing Opportunity Rental providers will not refuse to rent a rental unit to a person because the person will provide the rental payment, in whole or in part, through a voucher for rental housing assistance provided by the District or federal government. Amazon and the Amazon logo are trademarks of Amazon.com, Inc, or its affiliates.