Great Ways to Improve the Value of Your Apartment This Year
As an Amazon Associate I earn from qualifying purchases.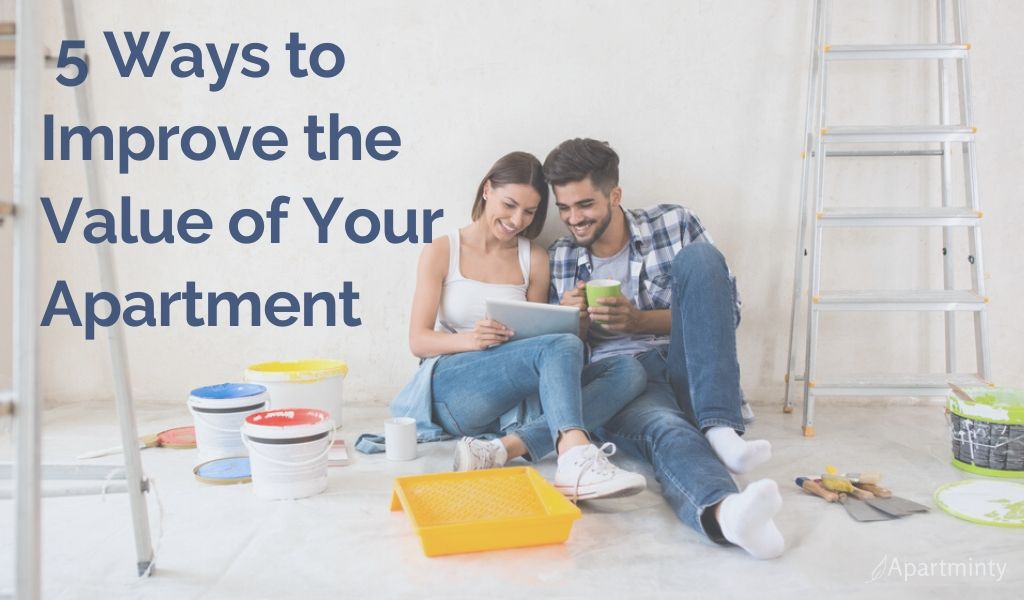 Great Ways To Improve The Value Of Your Apartment This Year
Although usually smaller than a house, an apartment is also an important investment. Having your own apartment allows you to enjoy a dependable income stream and reduce debt because of your property income. An apartment is also a great addition to your investment portfolio.
With the said benefits, it's no wonder why more and more people are investing in apartments. You'll be able to find a handful of individuals who are either renting out or selling their apartments to earn. If you're planning to do the same, strive to make your apartment stand out in the market. It'll be hard to attract tenants and buyers, and earn profits if your apartment isn't distinct or valuable.
Here are great ways on how you can improve the value of your apartment this year:
Get A Car Park
Because of the convenience it provides, a lot of people now spend their hard-earned money to buy a car. Although expensive, making this investment can significantly improve their quality of life in the long run.
This is the reason why you should get a car park if you want to add value to your apartment. Regardless if you're planning to accept tenants or sell the apartment to we buy houses companies, such as Ben Buys Indy, a car park is a must.
It's common for tenants and buyers to look for apartments that provide safe parking spaces. Renting or buying an apartment is already expensive, and exposing cars to theft and other damages can result in more expenses.
Prioritize Space
Apartments usually have small spaces, but this doesn't mean that you can't do anything about it. As an investor, you have the opportunity to improve the space of the apartment, or at least renovate it to trick the mind and eyes that the property has a bigger space.
Before you look for tenants (or you may click here to sell your apartment), commission renovation projects that focus on improving the space of the apartment. You can follow interior design strategies that allow natural light to enter the space, add high ceilings, or utilize light-colored decors and wall paints.
Depending on the structure of your apartment and the budget you're eyeing to spend for the renovation, you can also install a balcony to expand the living space of your apartment. Your balcony can become more functional if it has a proper cover.
Install Energy-Efficient Lighting
Your apartment will never be complete without lighting fixtures. Aside from increasing the value of your apartment, lighting fixtures can also make the lives of your future tenants and buyers more comfortable. Lighting fixtures installed in different areas of your apartment will allow future occupants to be productive and safe in the dark.
Since all apartments now come with lighting fixtures, you can make your apartment different by splashing out on energy-efficient lighting fixtures. Newer fixtures now consume less power and are more durable than older models, making them a very cost-effective investment.
Buying these fixtures might cost you more, but making such a purchase will be worth it because your future tenants and buyers will save a lot of money on their electricity bills, not to mention the benefits these fixtures offer to the environment.
Repair Whatever Is Broken
Contrary to popular belief, adding value to your apartment doesn't include spending a lot of money or hiring professional help. You can still achieve this goal simply by going around every nook and corner of your apartment and repairing whatever fixture or area is damaged.
Are the hinges of your cabinet loose already? Visit the nearest hardware store and buy new ones. Are there uneven patches of paint in your bedroom? Repaint the entire room with another color or cover all of your walls with printed wallpapers.
Accomplishing all of these tasks will ensure that your apartment becomes more valuable in the real estate market. Renting out or selling an apartment is already challenging, and doing it with damaged or broken fixtures can shoo away potential tenants and buyers.
Find Extra Storage Space
As mentioned, apartments are usually small. This is one of the reasons why people who are used to living in large homes have to compromise and lessen the amount of furniture they'll bring once they move to an apartment.
Since apartments have limited space, it's essential that you look for ways to improve or add extra storage. Storage is always important because it affects the aesthetics and cleanliness of the space, as well as the comfort of the occupants.
Look for areas in your apartment that can be used as storage spaces. The space underneath your bed and walls in your living room are good places to start.
Choose Projects Carefully
There are different ways on how you can improve the value of your apartment. While some of these techniques require major work, others come cheap (and even free), and can be accomplished during a weekend.
For you to determine which projects to take, assess the apartments in your location, and determine what the competition lacks. The more unique and functional your apartment is, the easier it'll be for you to attract clients and earn from your investment!
Equal Housing Opportunity Rental providers will not refuse to rent a rental unit to a person because the person will provide the rental payment, in whole or in part, through a voucher for rental housing assistance provided by the District or federal government. Amazon and the Amazon logo are trademarks of Amazon.com, Inc, or its affiliates.