Enhancements: How to Add Privacy to Your Home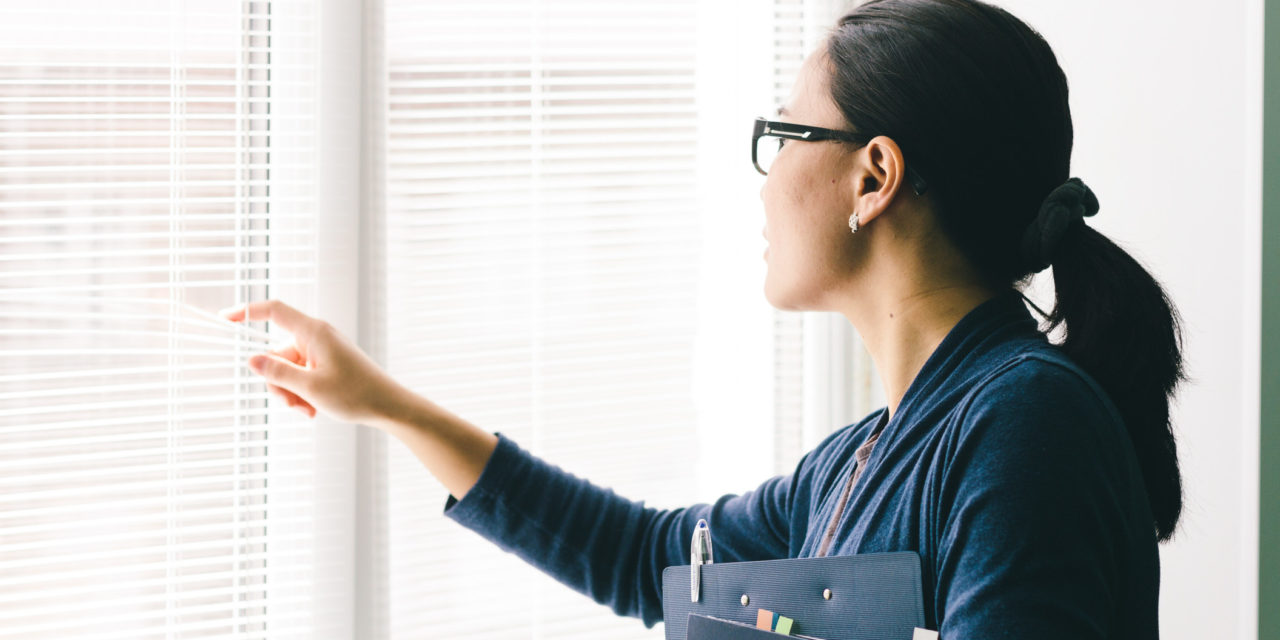 As an Amazon Associate I earn from qualifying purchases. | Amazon and the Amazon logo are trademarks of Amazon.com, Inc, or its affiliates. | As a content creator, I may receive payment for the endorsement of apartment communities.
Every homeowner wants to feel the serenity of their homes away from the uninviting buzz from the outside world. This isn't to say that you isolate yourself entirely from the outside world, but you should be able to enjoy your home's personal space. Fortunately, there are available choices to make this possible. Let's explore some of them:
Utilize the Nature Around You
If you're the type of person who loves the natural look that plants give, this will work perfectly for you. First, know the kind of plants that thrive best in the area you're living in and offer the privacy you need for a long time. The best variety of plants for this job are shrubs, trees, or vines that will properly seclude your home from the outside world by branching out from the ground up. Besides privacy, they will also add color, and if well maintained, they only look better through each season.
Use Privacy Screens
Any homeowner needs to enjoy that outdoor space on their balcony or backyard. Adding plants may not be enough to enhance that privacy, especially if the neighbors live in an apartment raised and with a clear view of your home. Also, there are times when all you need is shade even while outside as you enjoy some fresh air. Therefore, you will need to take your privacy a notch higher with the use of privacy screens. These privacy screens will perform the privacy trick in the best way that you need them to. You also have the luxury of getting them in a customized color of your choice.
Modify Your Windows
Your windows and doors are some of the key outlets in your home that can breach your privacy. I'm sure there are many cases where you may have wanted to leave them open to let in more light and fresh air, but you can't. However, it's still possible to enjoy more sunlight, fresh air, and privacy with the availability of windows with built-in blinds. Fortunately, these blinds can be fitted seamlessly to your windows at a very cost-effective price, and you will enjoy natural light and fresh air no matter what time of the day it is.
Rearrange Your Home
In a typical home setup with many apartments, the living room is the first place you see when you get into them. However, these are standards that human beings have set for themselves over time, but it doesn't mean that you can't alter that. The living room has most of the expensive gadgets in your home, and when you have people constantly watching your home, you may get that unexpected break in one day.
The switch up that you can easily do is putting your bedroom at the front of your house and moving your living room to the room that you used as your bedroom. You can keep the blinds closed for a longer time in your bedroom since it's now at the front of your house.
Utilize The Available Technology
Besides all these other additions, it would be ideal to consider that extra sense of security and privacy in a world full of technology. Fortunately, these days, most of these cameras can transmit the live feed to your mobile phone as long as you have WIFI. Therefore, you can comfortably monitor every activity of your home from wherever you are and shield your property from trespassers.
About the Author
Jennifer Bell is a freelance writer, blogger, dog-enthusiast, and avid beachgoer operating out of Southern New Jersey.
Equal Housing Opportunity Rental providers will not refuse to rent a rental unit to a person because the person will provide the rental payment, in whole or in part, through a voucher for rental housing assistance provided by the District or federal government.
Offers included in posts
Pricing and availability is subject to change. | Terms and conditions may apply to any special offers referenced. Contact the apartment communities for details.
Sponsored Posts
Aparrtminty may receive payment for sponsored posts and guest posts