DC Apartments With All Utilities Included
As an Amazon Associate I earn from qualifying purchases.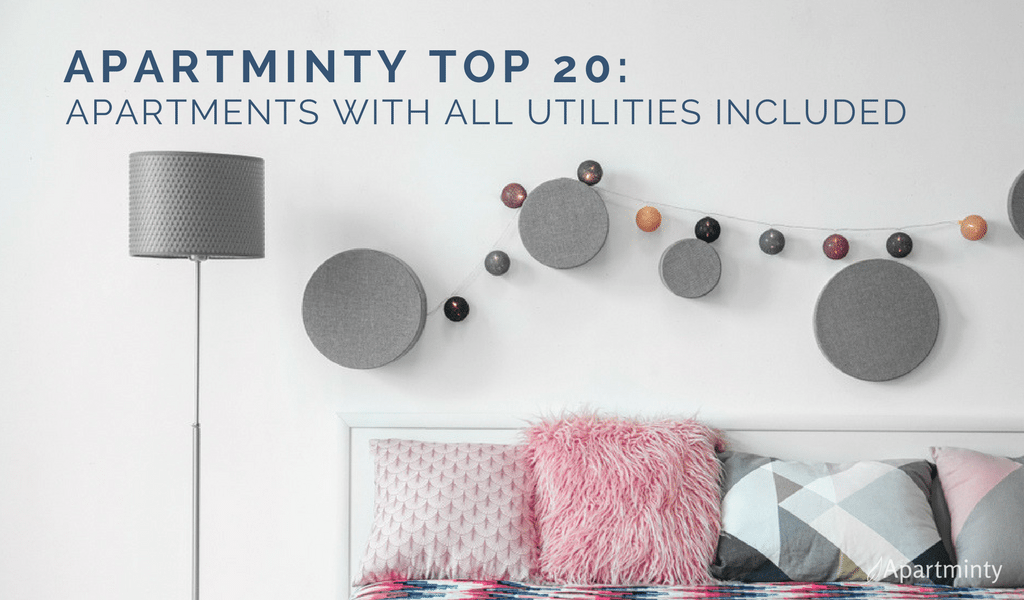 What Does "All Utilities Included" Mean?
This post was updated June 2023
With most rentals, the phrase, "all utilities included" means the building or landlord pays for water, sewer, trash, electric, heat, and gas.  One of the best ways to keep your housing budget in check and predictable is to rent an apartment with all utilities included.  Read more…
Our favorite "All utilities included" apartments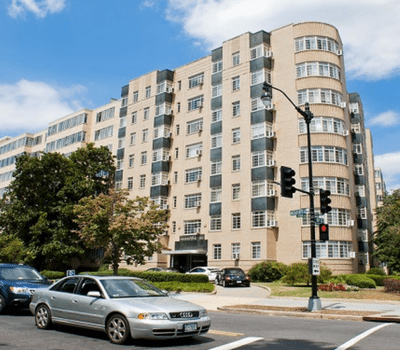 1701 Massachusetts Ave NW
Washington, DC 20036
Are you in search of apartment features that evoke a sense of storytelling and capture the essence of a captivating book? Look no further than The Baystate, where we offer stunning studio apartments in various floor plans. What's more, all utilities are included, relieving you of any worries about additional bills.
Situated in the vibrant Dupont Circle neighborhood of Washington, DC, The Baystate places you just two blocks away from a world of local culture and flavors. Immerse yourself in the fascinating surroundings and discover the hidden gems that await. Plus, with the convenience of the Red Line Metro within walking distance, the entire city of Washington, DC becomes easily accessible for exploration.
At The Baystate, you'll find subtle touches of extraordinary in your everyday life. Indulge in the charm of our thoughtfully designed apartments, where every corner tells a unique story. Experience the convenience of having all utilities included, providing you with a hassle-free living experience. Allow yourself to be enchanted by the enchanting allure of The Baystate.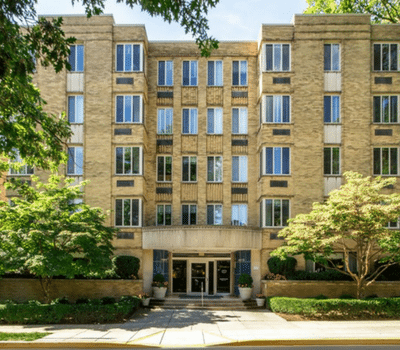 2800 Woodley Ave NW
Washington, DC 20008
Welcome to 2800 Woodley, where you'll find a variety of large floor plans designed to suit your lifestyle. Each apartment offers ample closet space, central air conditioning, and stunning hardwood floors that exude elegance. The unique touches, including expansive windows and a secretarial desk, add a touch of charm to your new home.
Nestled on a tranquil side-street, 2800 Woodley provides a serene living environment while being just steps away from the vibrant heart of Woodley Park. Immerse yourself in the neighborhood's captivating ambiance, with a plethora of popular restaurants and trendy shops within easy walking distance. If you're in the mood for a change of scenery, simply hop on the Metro from the nearby Woodley Park station, and the entire city of D.C. is at your fingertips.
2800 Woodley offers the perfect blend of convenience and comfort, making city living a breeze. Enjoy the tranquility of your surroundings while relishing the easy access to all that Washington, D.C. has to offer. Experience the best of both worlds at 2800 Woodley.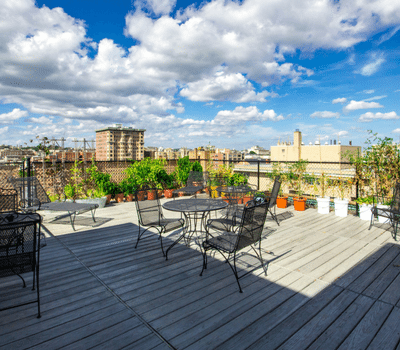 1414 17th St NW
Washington, DC 20036
Experience the pinnacle of apartment living at Brunswick House, renowned as one of the highest-rated communities on both Yelp and ApartmentRatings.com. Nestled just two blocks from the vibrant Dupont Circle, Brunswick House Apartments offers an array of affordable studio and one-bedroom units, ensuring a perfect fit for your lifestyle.
Convenience is at your fingertips with the Dupont Circle Metro Station only two blocks away, allowing for seamless commuting and exploration of the city. Additionally, with bus stops located right at the corner of the property and a dedicated bike lane at your doorstep, you'll have unparalleled accessibility to all that the city has to offer.
Embrace a lifestyle of easy access and effortless living at Brunswick House. Whether you prefer the bustling energy of the city or seek a peaceful retreat within your home, this prime location provides the best of both worlds. Discover why Brunswick House is the ideal place to call home in the heart of the city.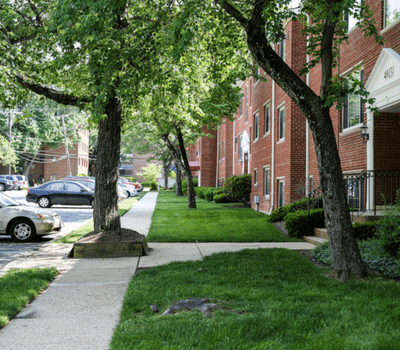 Cambridge Square Apartments
4909 Battery Lane
Bethesda, MD 20814
As Downtown Bethesda flourishes, Cambridge Square stands proudly at the center of it all, offering a hidden gem of a property nestled against a tranquil park setting. Immerse yourself in the array of new and exciting shopping and dining options that surround you, while enjoying the utmost convenience.
Cambridge Square presents an effortless commute to Washington, D.C. via the nearby Bethesda Metro Station, connecting you seamlessly to the heart of the capital. Whether you seek the bustling energy of the city or the tranquility of nature, Cambridge Square caters to your desires.
Discover the spacious and affordable one, two, three, and four-bedroom apartment homes available for rent at Cambridge Square. Each thoughtfully designed floor plan features large walk-in closets and elegant hardwood flooring, offering both functionality and style.
Experience the perfect blend of convenience, affordability, and comfort at Cambridge Square. Embrace the dynamic growth of Downtown Bethesda while enjoying the peaceful retreat of your home. Cambridge Square invites you to indulge in the best that this thriving community has to offer.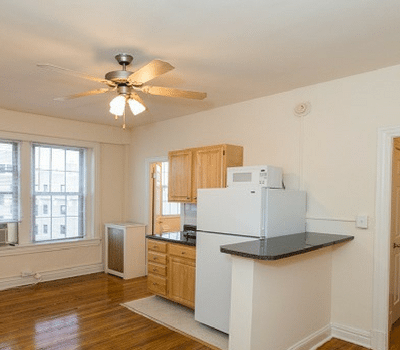 2013 New Hampshire Ave NW
Washington, DC 20009
Immerse yourself in the timeless charm of Hampton Courts, a meticulously crafted architectural masterpiece constructed in 1926. This historic building exudes the allure of early 20th-century design, captivating you with its elegant appeal.
At Hampton Courts, modern amenities blend seamlessly with classic architecture. The building features two elevators for your convenience, a controlled intercom entrance ensuring security, and a well-equipped laundry room with a convenient card payment system.
Indulge in the comfort of our studio, one, and two-bedroom apartments, where updated appliances and spacious floor plans await. Each residence combines the essence of the past with modern comforts, creating a truly exceptional living experience. Best of all, all utilities are included in your rent, alleviating any concerns about additional bills.
Convenience is paramount at Hampton Courts. The U Street Metro Station, offering access to the yellow and green lines, is just three blocks away, providing seamless transportation options to explore the city. Additionally, you'll find Capital Bikeshare bicycles, only a block from the building, offering you endless means of transportation to navigate the vibrant surroundings.
Embrace a vibrant neighborhood where a plethora of amenities awaits. The Saturday Farmer's Market, Yes Organic Market, Trader Joe's, Vida Fitness, and numerous yoga studios are all within a few blocks from your front door. Explore the culinary delights, wellness centers, and vibrant community events that surround you.
Come and experience the essence of city living at Hampton Courts. Allow yourself to be captivated by its timeless allure and discover a lifestyle that seamlessly combines historic charm with modern convenience.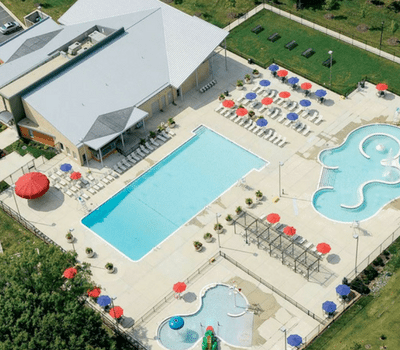 261 Congressional Lane
Rockville, MD 20852
Experience the perfect blend of comfort and convenience at Congressional Towers Apartments, ideally located just off Rockville Pike. Situated in the heart of Rockville, our community offers residents unparalleled access to a host of amenities.
Just three blocks from the Twinbrook Metro, our residents enjoy seamless connectivity to shopping, entertainment, and a diverse range of dining choices. Whether you're in the mood for a shopping spree or a night out on the town, everything you need is within easy reach.
Our spacious apartments are designed with your utmost comfort in mind. As a resident of Congressional Towers, you'll enjoy an array of free amenities, including parking and extra storage, ensuring you have ample space for your belongings. Additionally, you'll receive a membership to Rollins Congressional Club (RCC), a resort-style water park featuring a club-style gym and fitness center. Embrace a healthy and active lifestyle without ever leaving the comfort of your community.
At Congressional Towers, we believe in providing a hassle-free living experience. That's why all utilities are included in your rent, eliminating the need to worry about multiple bills. Simply move in and enjoy the convenience.
Call or schedule a tour today to discover your perfect apartment home at Congressional Towers. Experience the unparalleled convenience, exceptional amenities, and a vibrant community that awaits you.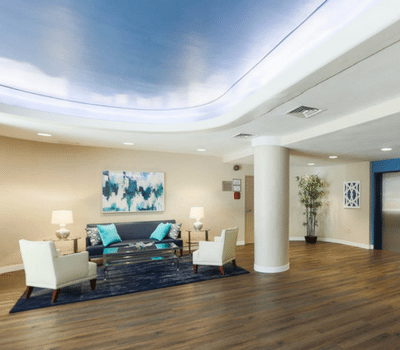 1475 Euclid St NW
Washington, DC 20009
Nestled in the vibrant Adams Morgan neighborhood, Hilltop House awaits, offering a collection of studio and one-bedroom apartments for rent. Step into a world of charm and comfort, where each apartment boasts large windows and inviting breakfast bars, creating a cheerful, open, and bright atmosphere that will make you feel right at home.
Simplify your apartment living and budgeting with ease, as all utilities are included with your rent at Hilltop House. Experience the convenience of a worry-free lifestyle, allowing you to focus on enjoying the vibrant surroundings.
Hilltop House boasts an enviable location facing the picturesque Meridian Hill Park. Immerse yourself in a variety of social and cultural events that unfold within its lush green spaces. From kickball leagues and yoga classes to Frisbee sessions and drum circles, the park offers endless opportunities for recreation and community engagement. Experience the vibrant energy that fills the park every Sunday as it comes alive with a multitude of activities.
Just a couple of blocks away from the Hilltop House apartment community, you'll find the Columbia Heights Metro station. This convenient transportation hub provides access to both the green and yellow lines, effortlessly connecting you to all that Washington, D.C. has to offer. Explore the rich history, iconic landmarks, and diverse neighborhoods of the capital city with ease.
Hilltop House Apartments offer the perfect blend of a tranquil oasis and access to the excitement of the city. Experience the best of both worlds as you soak in the cultural offerings, culinary delights, and vibrant community of Adams Morgan and beyond. Your perfect home in Washington, D.C. awaits at Hilltop House.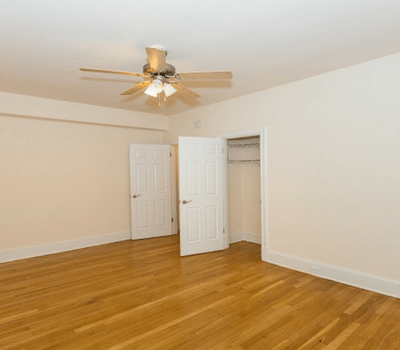 2755 Macomb St. NW
Washington, DC 20008
Nestled at the prime corner of Connecticut Avenue and Macomb Avenue, The Klingle awaits with its stunning landscaped grounds and meticulous upkeep. This coveted property offers unrivaled convenience and a lifestyle that caters to your every need.
Situated at the intersection of Connecticut Avenue and Macomb Street, The Klingle places you within easy walking distance of Cleveland Park's most popular shops and restaurants. Indulge in a variety of culinary delights and explore a vibrant local scene right at your doorstep. Additionally, the Cleveland Park Metro Station, National Zoo, and the locally-famous Uptown Theater are just moments away, ensuring endless entertainment and cultural experiences.
Immerse yourself in a thriving community where convenience and charm harmoniously coexist. The Klingle invites you to experience a lifestyle that seamlessly blends accessibility, natural beauty, and an abundance of local attractions.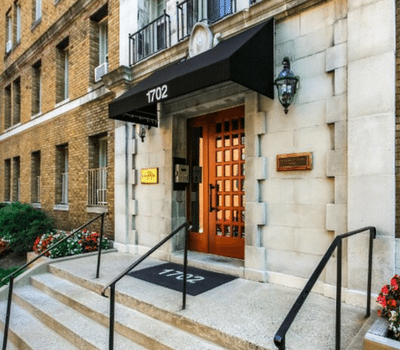 1702 Summit Place NW
Washington, DC 20009
Discover well-designed apartments that maximize every inch of space, offering a thoughtful layout that meets your every need. Step inside and be greeted by the gleaming hardwood floors, which come to life as natural light streams through the windows, creating a warm and inviting atmosphere. The arched doorway details add a touch of architectural interest, showcasing the attention to detail that sets these apartments apart.
Embrace your inner chef in the kitchens, equipped with gas stoves that allow you to prepare gourmet meals with ease. Enjoy the pleasure of culinary creativity in a space designed to inspire.
Beyond the allure of these exceptional apartments, the location is truly unbeatable. Situated just blocks away from both Adams Morgan and Columbia Heights, you'll find yourself in the heart of two vibrant neighborhoods that offer a wealth of dining, shopping, and entertainment options. With a Walk Score of 91, every amenity and convenience is within easy reach, allowing you to fully immerse yourself in the vibrant energy of city living.
Welcome to a life where thoughtful design, affordability, and prime location intersect. Experience the best of urban living in these apartments that redefine what it means to feel at home.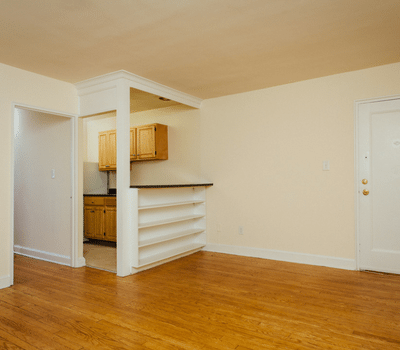 Pleasant Hills Apartments
100 Fort Drive NE
Washington, DC 20011
Escape to Pleasant Hills, a hidden gem just off North Capitol Street, where beauty awaits your discovery. Immerse yourself in a collection of spacious and affordable apartment homes that exude charm and comfort. Step onto the beautiful hardwood floors that grace each residence, admire the built-in shelves that add a touch of sophistication, and delight in the renovated kitchens that ignite your inner chef.
Pleasant Hills enjoys a privileged location, situated across from Archbishop Carroll High School and a mere two blocks from Catholic University. Experience the vibrancy of the neighborhood as you become part of a thriving community filled with academic excellence and cultural richness.
For effortless commuting, the Brookland Metro station is within easy reach, offering seamless access to all the wonders the city has to offer. Indulge in a myriad of dining options within the thriving Brookland community, where culinary delights await at Col. Brooks Tavern, San Antonio Grill, Brookland Cafe, and more.
Pleasant Hills is where unexpected beauty unfolds, where spacious living, affordability, and a sense of community intertwine to create a truly remarkable experience. Embrace the oasis that awaits you at Pleasant Hills and discover a world of serenity and enchantment.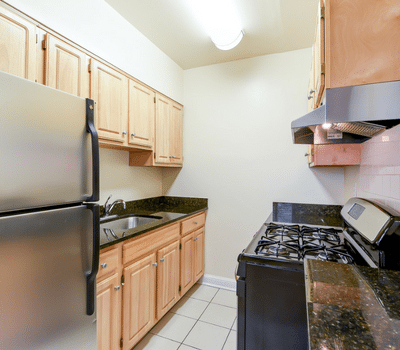 2702 Wisconsin Ave NW
Washington, DC 20007
Nestled in the charming neighborhood of Glover Park, between the coveted areas of Georgetown and Cleveland Park, you'll find Sherry Hall. Situated on one of DC's primary arteries, this exceptional residence offers an ideal location that embodies the essence of urban living.
Indulge in the culinary delights of Wisconsin Avenue as you explore the multitude of popular restaurants within walking distance from your doorstep. Delve into a world of flavors and gastronomic experiences, all conveniently close to your new home.
Step inside your apartment sanctuary and be greeted by the elegance of beautiful hardwood floors that grace your living space, adding a touch of sophistication and warmth. Immerse yourself in the modernity of brand new kitchens, thoughtfully designed with stainless steel appliances, including a gas range, granite countertops, and stylish light wood shaker cabinets. The large windows invite an abundance of natural light, illuminating every corner of your home and creating a welcoming ambiance.
At Sherry Hall, we believe in simplifying your life. That's why all utilities are included, providing you with peace of mind and transparency in your monthly expenses. Say goodbye to surprises and complex calculations—here, you can focus on enjoying the comfort and tranquility of your new home.
Discover the perfect harmony of serenity, convenience, and modernity at Sherry Hall, where every detail is designed to enhance your living experience. Embrace the unmatched lifestyle that awaits you, where vibrant city living meets the comforts of home.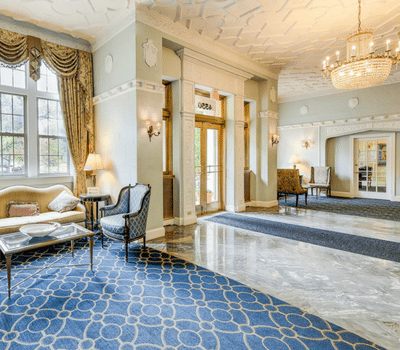 Clarence House Apartments
4530 Connecticut Ave NW
Washington, DC 20008
If you're seeking a studio, one, or two-bedroom apartment that combines convenience and comfort, look no further than Clarence House apartments. Located within walking distance to the metro, Giant, Whole Foods, pharmacies, dry cleaners, restaurants, shopping hubs, and esteemed schools, this is where your apartment search begins.
Living at Clarence House means unlocking the treasure trove of hidden gems in our vibrant neighborhood. Immerse yourself in a world of cultural experiences as you stroll to a captivating concert at the Austrian Embassy or indulge your passion for music by enrolling in a class at the renowned Levine School. Let your literary soul flourish as you become a regular at the iconic Politics and Prose bookstore, where new discoveries await on every shelf. And for a glimpse into the fascinating history of art and gardens, the Hillwood Museum is just a short trip away.
Beyond the convenience and cultural richness, Clarence House offers a haven of comfort and tranquility. Explore the versatile floor plans of our studios, one-bedroom, and two-bedroom apartments, each thoughtfully designed to meet your needs. Experience the joy of coming home to a welcoming and spacious environment that nurtures relaxation and a sense of belonging.
Begin your apartment journey at Clarence House, where the vibrant pulse of city life meets the comforts of home. Embrace the limitless possibilities and experiences that await you in this dynamic neighborhood.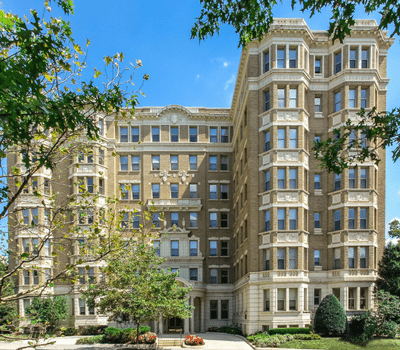 1868 Columbia Road NW
Washington, DC 20009
At The Norwood, the perfect fusion of old-world craftsmanship and modern sensibilities awaits you. This historic building has been meticulously upgraded to offer the epitome of apartment living. Immerse yourself in a world where timeless charm meets contemporary convenience.
Step into your new home and be greeted by the allure of hardwood floors, evoking a sense of warmth and sophistication. The high ceilings create an atmosphere of openness and grandeur, while central air conditioning ensures your comfort throughout the year. Experience the harmonious blend of The Norwood's grace, elegance, and modern upgrades that culminate in a truly distinctive living space.
With an impressive Walk Score of 97, your new home places you at the center of it all. From the vibrant restaurants and nightlife of Adams Morgan to the tranquil beauty of Rock Creek Park, every facet of city living is within your reach. Indulge in culinary delights, explore cultural treasures, and immerse yourself in the energy of the surrounding neighborhood.
At The Norwood, you'll discover a sanctuary that seamlessly combines history and contemporary living. Unwind in a space that reflects your refined taste and appreciate the convenience of a location that offers endless possibilities. Experience the best of both worlds at The Norwood, where timeless allure meets modern comfort.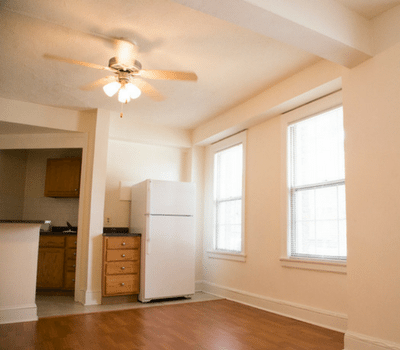 2101 New Hampshire Ave NW
Washington, DC 20009
As you gaze upon Wakefield Hall's ornate facade, you'll soon discover that the beauty continues within. Step into a world of elegance where exquisite apartments await. With hardwood floors, updated kitchens, and walk-in closets, every detail has been carefully curated to create a charming and comfortable living space.
Convenience is at your doorstep at Wakefield Hall. Located near the U St./Cardozo Metro Station, you have effortless access to all that Washington, DC has to offer via the yellow and green lines. Immerse yourself in the vibrant pulse of the city and explore its cultural treasures, all just a few steps away from your front door.
Indulge in the captivating energy of your neighborhood as you venture out. Discover local art galleries, savor the flavors of eclectic cuisines, and embrace the lively atmosphere that surrounds you. Wakefield Hall places you at the center of cultural vibes and offers a gateway to the rich experiences that await in the city.
Embrace a lifestyle that seamlessly combines convenience, charm, and cultural immersion at Wakefield Hall. This is more than just an apartment; it's a place to call home and an invitation to be part of a vibrant community. Welcome to Wakefield Hall, where timeless beauty and contemporary living intertwine.
Equal Housing Opportunity Rental providers will not refuse to rent a rental unit to a person because the person will provide the rental payment, in whole or in part, through a voucher for rental housing assistance provided by the District or federal government. Amazon and the Amazon logo are trademarks of Amazon.com, Inc, or its affiliates.