DC Apartment Deal of the Day | Van Ness Studio
As an Amazon Associate I earn from qualifying purchases.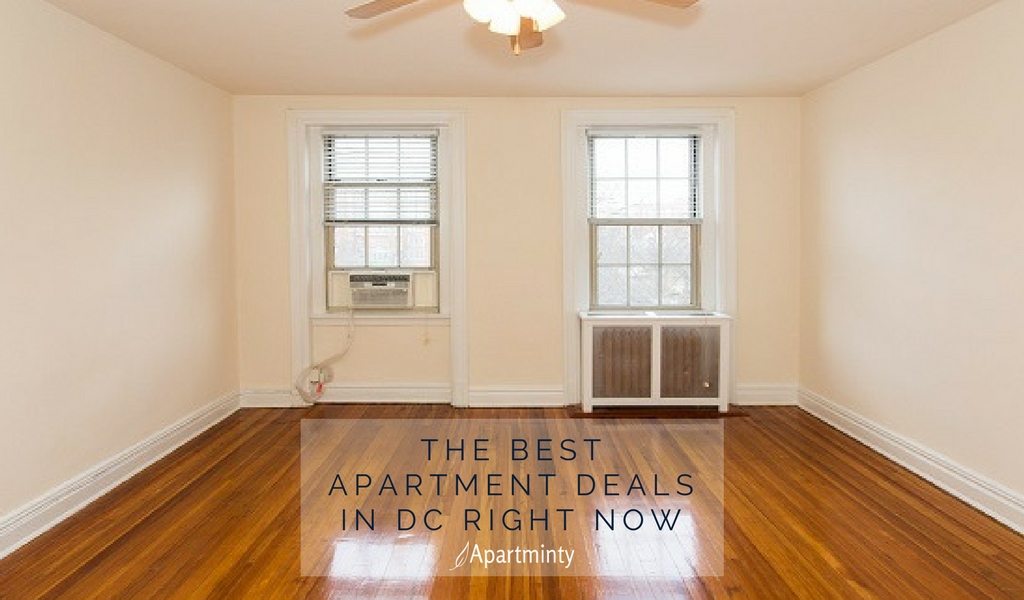 We're all about scoring a good deal here at Apartminty.  While we love perusing the top-of-the-line luxury apartments in DC, we also understand, sometimes an affordable rent is the better option. Either way, instead of spending your days searching for Washington, DC apartments on Craigslist and property management company listing sites, we are delivering our choice of the best apartments to rent in DC right now.  Here's our pick for the best Washington, DC apartment for rent today in the Van Ness neighborhood.  Want more information on moving to DC? Check out Apartminty's  Ultimate Guide to Moving to Washington, DC.
Clarence House Apartments 
4530 Connecticut Ave NW
Washington, DC 20008
Studio
$1420/month
Unit #: 308
500 Sq Ft
Available Now
Why it's a great deal:
This is the most park like setting you'll get in DC.  Tons of running and bike trails just outside your door.  All Utilities are included with your rent.  Clarence House has one of the sweetest concierge teams we've ever encountered.
Clarence House has a 91% approval rating on Apartment Ratings.  Here's what residents have to say:
"Great apartment – very quiet and love that the utilities are included in the rent. The neighborhood is very safe and my unit has a lot of natural light. It's also at a convenient location – Metro station and supermarket being nearby."
"We have lived in Clarence House for nearly a year and have been very impressed with "quality of the apartment the office and maintenance staff. The location is excellent- a seven minute walk from Van Ness metro, and close to many grocery stores, parks, and an increasing number of good restaurants. A great value for the rent we currently pay
"Clarence House is an absolute gem. We lived there for three years and would have stayed much longer had it not been for a move to a new city. Our apartment was spacious, functional, and had plenty of storage and an updated kitchen. The building was well-maintained and featured a laundry room and beautiful rooftop that residents could use. All of this came at an extremely affordable price for the neighborhood, where the location could not be better – just a short walk to Metro, restaurants, supermarket, bookstore…everything you need is in walking distance, plus parking in the neighborhood was very easy. The best part about Clarence House though was the incredible community. Not only did we have friendly and respectful neighbors, but the staff was warm, kind, caring, and responsible. On the rare occasion that we had a maintenance issue, it was always fixed within a few hours. Clarence House is the perfect home in a perfect neighborhood!"
Bonus: This is a rent control apartment, so the landlord is capped at how much they can increase your rent each year. The building does have parking available for an additional fee. Looking for something a little different? Check out Apartminty's guide How to Find an Apartment in DC.
Amazon and the Amazon logo are trademarks of Amazon.com, Inc, or its affiliates. Rental providers will not refuse to rent a rental unit to a person because the person will provide the rental payment, in whole or in part, through a voucher for rental housing assistance provided by the District or federal government.
---
Also published on Medium.