Checklist Before You Move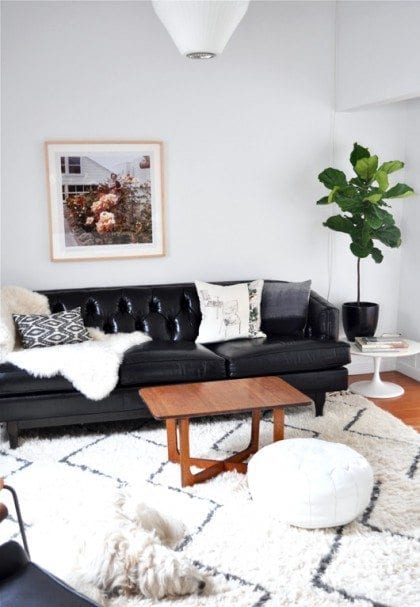 As an Amazon Associate I earn from qualifying purchases. | Amazon and the Amazon logo are trademarks of Amazon.com, Inc, or its affiliates. | As a content creator, I may receive payment for the endorsement of apartment communities.
Moving to a new house is one of the most stressful experiences you will likely ever go through. However, with a proper plan in place, you can avoid all the last-minute worries and make the whole process more organised for yourself.
To help with this, we've put together a comprehensive moving house checklist. This will help you if you've been asking yourself how can I sell my house quickly? or are just wanting to get yourself organized before the big moving day.
What to do 2 months before you move:
The best advice we can give is to start early. Two months before your moving date is a good starting point, giving yourself plenty of time to get all the little details in order. Here are the key things to focus on at this stage:
1. De-clutter: Work your way through your house and decide what you don't want to take with you to your new home. This will speed up both moving and making your new house feel like a home when you move in.
2. Research: Visit your new area for some exploration and find out where all the local amenities are. This will make the move a lot more relaxing on the day, particularly if you need to pick up a few things from the shops. In addition to researching the local area, consider looking into your options for the best moving companies to help you while you move. This can definitely be a stress-reliever while planning a move, especially long-distances.
3. Packing: Start packing early. Two months before the move may seem premature, but if you do a small amount a week at a time, starting with areas such as storage cupboards and sheds, this will make you feel much more prepared in the couple of weeks before the move.
4. File Key Documents: File all your documents, such as car ownership, passport, birth/marriage certificates etc., in one place so they're easy to find in your new home.
5. Removals company: Removal companies book up quickly, so find yours well in advance and secure the date with them.
6. Changing details: Speak to your new local council to tell them your new address and when you are moving. Also, make sure you contact friends and family and any other companies that will need your new address. You will also need to set up a mail re-direction to send any mail going to your current address to your new address after your moving date.
What to do 2 weeks before you move:
Two weeks before the move is when the real important work kicks in. By following the below checklist, you can make sure you have everything covered.
1. Cleaning: Arrange a cleaner for the period before you move into your new house. Also start cleaning your own house two weeks out, as this is always a bigger job than you think.
2. Child & pet care: If you have children or pets, arrange care and transport for them on moving day.
3. Settle bills: If you have any outstanding accounts with electricians, window cleaners, broadband or any other local services, give them a call and make the final payment.
4. Rest of packing: For the remainder of the packing, begin a good two weeks in advance, so it's all done well ahead of moving day.
5. Dismantle furniture: Begin dismantling and packing furniture and take any pictures down off the walls while you are at it.
6. Key handover: Arrange a time to give the keys for your property to the buyer's estate agent and collect the keys for your new house.
We hope you find this checklist helpful for your move! Follow this and it will take a great deal of stress out of the whole process for you.
Equal Housing Opportunity Rental providers will not refuse to rent a rental unit to a person because the person will provide the rental payment, in whole or in part, through a voucher for rental housing assistance provided by the District or federal government.
Offers included in posts
Pricing and availability is subject to change. | Terms and conditions may apply to any special offers referenced. Contact the apartment communities for details.
Sponsored Posts
Aparrtminty may receive payment for sponsored posts and guest posts