Best Winter Day Trip in DC
As an Amazon Associate I earn from qualifying purchases. | Amazon and the Amazon logo are trademarks of Amazon.com, Inc, or its affiliates. | As a content creator, I may receive payment for the endorsement of apartment communities.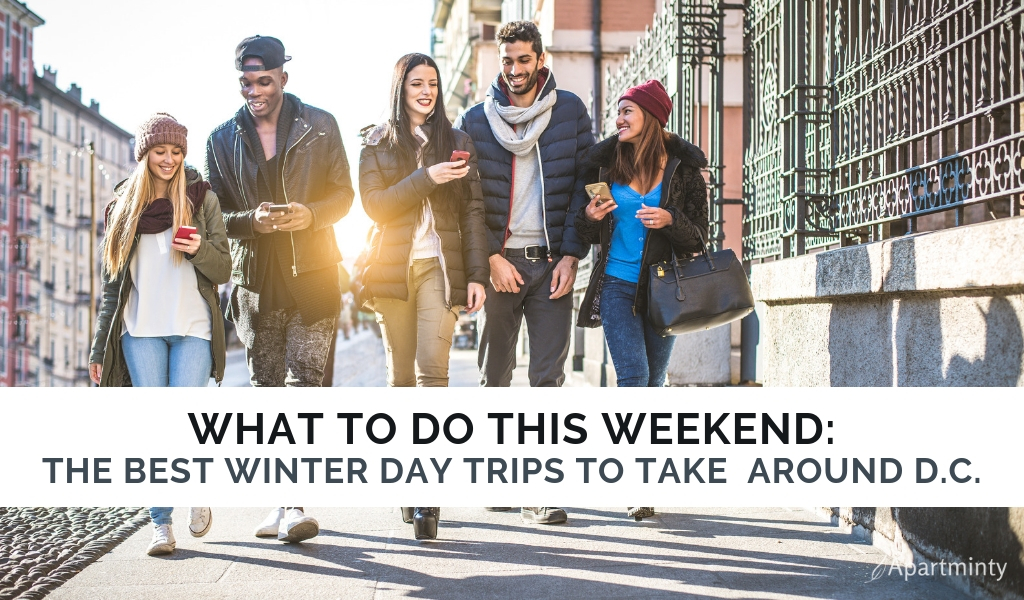 As beautiful as the District gets in the winter time, sometimes you just need to get away from the
city and enjoy the crisp winter air in the countryside. Luckily for you, there are plenty of great
cities and towns within driving distance that have exciting winter activities and traditions for you
to experience. Check out a few of these great nearby options for a winter day trip out of DC.
Harpers Ferry, West Virginia
Historic and scenic, Harpers Ferry rests at the confluence where Virginia, Maryland, and West
Virginia meet. It's best known for abolitionist John Brown's raid on its armory and being the
headquarters of the Appalachian Trail Conservancy. This latter fact, combined with its mild
winters, makes it an ideal location of winter hikes. You can also take time to see the various
historical monuments, sites, and points of interests littered through the main part of the town.
Gettysburg, Pennsylvania
Known for its history as the site of one of the Civil War's bloodiest battles, Gettysburg has
remained a quaint Pennsylvania town. While much of its tourism-reliant on its historical
significance, the town also has one-of-a-kind antique shops, art galleries, and warm pubs. You
can also visit Gettysburg as a stopping off point to skiing, tubing, and snowboarding at Liberty
Mountain Resort, which is just a few minutes away.
St. Michaels, Maryland
While it's around 80 miles away from DC, this Eastern Shore coastal town makes a great winter
getaway for those who want to take a drive and escape the hustle and bustle. While you're
there, check out the Chesapeake Bay Maritime Museum, enjoy fresh seafood, or shop in its
array of boutique stores. Depending on when you go, you might end up seeing its annual
holiday decoration event, Midnight Madness, or its weekly "Cars and Coffee Classic Motor
Museum Saturdays" event.
Winchester, Virginia
A quick getaway that's perfect for couples who loves walking quaint towns, interesting history,
and craft beer, Winchester is an hour and a half drive southwest of the District. Once settled by
indigenous people, Winchester is one of the American Civil War's most contested towns,
changing hands over 70 times. Today, you can enjoy its series of nearby hikes and overlooks,
its collection of plants at the Blandy Experimental Farm, and learning about the numerous
artisans who live in the town and take time to discuss their work.
Baltimore, Maryland
With snow rarely gracing its streets, Baltimore is a good location for those hoping to miss out on
the hazards of winter weather. Instead, you'll be inundated with holiday events ranging from
lighting ceremonies and parades to cultural festivals and football and soccer matches. The city's
rich history as one of the earliest American cities and home to the Star-Spangled Banner Flag
House will also appeal to history buffs.
Shenandoah National Park, Virginia
A place of solitude and the only national park in the mid-Atlantic area, a winter in Shenandoah
National Park means mountain air, plenty of bird calls, and hours of hiking, journaling, and
reflection. Before you leave, make sure you check the operating hours, as Skyline Drive, the
public road that goes into the Park, closes during inclement weather.
Lewes, Delaware
On the shores of Delaware, you'll find the civil parish of Lewes, dotted with inns, bed &
breakfasts, nature trails, bird sanctuaries, and fine shops where you can buy antiques, unique
collectibles, local art, and jewelry. There's even a blacksmith. While you're in Lewes, you could
visit Cape Henlopen State Park and its 1.5-mile long holiday light show, which has over 90
displays. At the Park's ferry terminal, you'll find a Christmas Village with an ice skating rink,
Santa and his workshop, carnival rides, and a giant Ferris wheel.
Lancaster, Pennsylvania
Also known a Pennsylvania Dutch Country, this small town is known for its large Amish
population. A day trip here provides you with a great opportunity to get away from city life and learn
about the Amish firsthand. You can visit the Amish Village, take an Amish Buggy Ride, tour an
Amish farm and see how the Amish decorate for their Christmas celebrations.
Preparing for your road trip
Now that you've got a detailed list of places near the District to go, it's a good idea to review
what you need to do to prepare for a road trip, especially if you're going out during the winter. A
sudden snowstorm or blizzard could easily turn your day trip or a nightmare, putting your life in
danger.
To make sure you're ready for whatever winter throws at you on your way out of town, make
sure:
● You've packed water, a blanket, snacks, an emergency first-aid kit, and fill up these awesome travel mugs.
● Your car is capable of driving in all types of weather
● That your gas tank has enough fuel
● In addition to your GPS, you have a spare charger for your phone and a physical map
● You've alerted family members and friends where you're going and when you'll be
coming back
Happy adventures!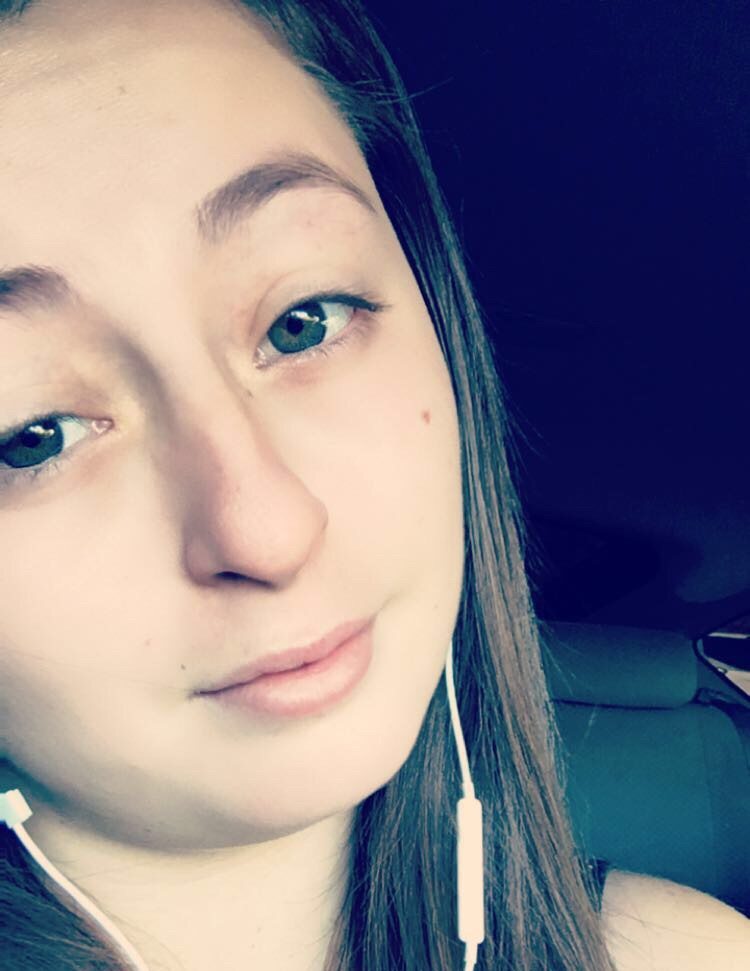 Lexi Carr
Freelance Writer
Lexi is a freelance blogger and a passionate renter. She loves change and relishes her freedom to move all over the world without the constraints of homeownership. When she's not writing localized content, you can find her singing to her brindle Queensland blue heeler, Bruno.
Equal Housing Opportunity Rental providers will not refuse to rent a rental unit to a person because the person will provide the rental payment, in whole or in part, through a voucher for rental housing assistance provided by the District or federal government.
Offers included in posts
Pricing and availability is subject to change. | Terms and conditions may apply to any special offers referenced. Contact the apartment communities for details.
Sponsored Posts
Aparrtminty may receive payment for sponsored posts and guest posts