Apartments You Should Rent This Weekend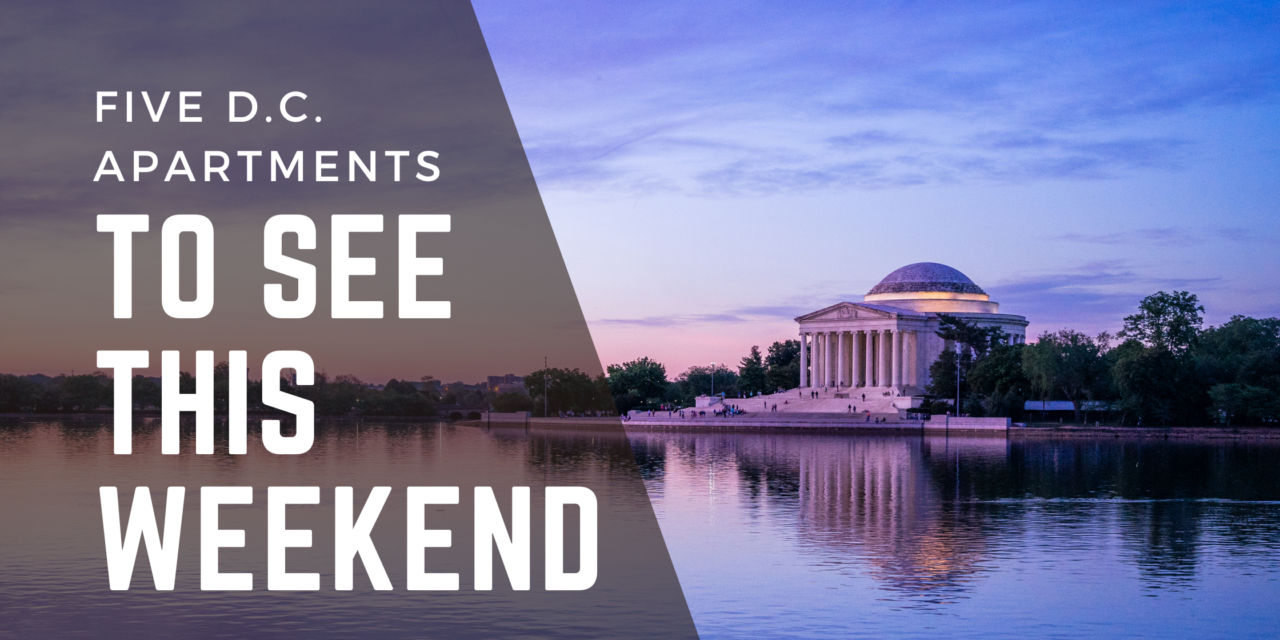 As an Amazon Associate I earn from qualifying purchases.
Apartments You Should Rent This Weekend
If you're looking for an apartment to rent in DC, there are a few key things to keep in mind. First, location is everything. You'll want to be close to public transportation and all the best that DC has to offer. Second, amenities are important. Make sure your apartment has everything you need and want, whether that's a gym or a doorman. And finally, price is always a consideration. With that in mind, here are three apartments you should rent now!
The best apartments are always in high demand, so you should start your search early
Apartment hunting can be a tricky process, with most of the best places snapped up quickly. Swift at Petworth, Avec on H Street, and 2401 Pennsylvania Avenue are all highly sought-after properties, so if you want to increase your chances of locating the ideal place for you, it pays to begin searching early. You also shouldn't overlook Highlands of Chevy Chase either; this multi-award-winning complex boasts luxurious living as well as amazing amenities in an unbeatable location. Whichever property gets chosen, it's essential to act fast – because these top listings won't stay on the market for long!
Ask the community leasing agent about special holiday offers
As the holidays approach, it is a great time to reach out to your local community leasing agent and inquire about any special offers they may be running. From discounts on move-in fees to additional perks like access to a shared sports court or on-site events, you may be surprised at all the benefits that can come with a holiday offer. Often overlooked by residents, such rental deals are an excellent way to save some money while still feeling secure in your booking and that you have made the right choice for yourself and your family. Why not ask what discounts or bonuses you could enjoy this season?
Be sure to read the reviews of any apartment complex you're considering renting from
When you're in the process of looking for a new apartment, it is important to have all your bases covered. One tool that will sharpen your search for the perfect place is to read reviews of any apartment complex you're considering. Reviews can reveal much from the perspective of a tenant who has gone before you and can provide invaluable insight into things like upkeep, maintenance, living arrangements, rent payments, and more. Reading reviews will provide you with an insider's knowledge into what potential challenges may lay ahead should you choose to invest in one particular place; information that simply can't be found elsewhere. Being sure to read the reviews will allow you to make a wise and informed decision when it comes time to commit so don't make the mistake of skipping this vital step!
Once you've narrowed down your list of potential apartments you like, contact the leasing agent to schedule a virtual or in-person showing
Once you've found an apartment that matches your needs and fits into your budget, the next step is to contact the leasing agent and set up a viewing. This can easily be done online, via email or chat. If virtual viewings are not available in your area, arrange an in-person appointment with a leasing agent to get a closer look at your chosen properties. Take note of the check-in and checkout policies at each location you visit in the meantime; some require apartments or specific identification to view an apartment.
Be prepared to put down a deposit and fill out a rental application when you find an apartment you want to rent
Finding the perfect apartment that meets your budget and style can be a difficult task, especially in today's competitive rental market. When you find an apartment you want to rent, there is a process that requires preparation as you work toward becoming a bona fide tenant. It is important to be prepared to put down a deposit on the spot and fill out a rental application with all of your information. Although this is another step in the lengthy process of securing an apartment, it lets landlords know that you are serious about renting their property and eliminates those who are tire-kicking and not interested in following through. Being organized and prepared early on is key to realizing your dream apartment faster!
Move in and enjoy your new home!
Moving into a new home can be an exciting, yet daunting experience. After weeks or months of packing, unpacking, and organizing, you can finally settle in and relax. Embrace this newfound freedom; explore your neighborhood and meet the locals. Spend time on your own taking in the atmosphere by visiting local shops, parks or cafes. If you have roommates or family to enjoy it with then why not have a housewarming party – a great way to break the ice and get familiar with your new friends or neighbors! Have fun decorating each room individually to make it into your perfect refuge while creating many memories over the years ahead!
Remember, start your search for the perfect apartment early to give yourself the best chance of finding a great place to live. Be sure also to read reviews from other renters before you make a decision – they can warn you about potential problems, help you compare different complexes side-by-side, and more. Once you've found an apartment complex you're interested in, contact the landlord or management company to schedule a showing so you can get a better feel for the space and see if it's really right for you. When you finally find an apartment that feels like home, be prepared to put down a deposit and fill out a rental application quickly – good apartments in high-demand areas don't stay on the market long! Move in and enjoy your new home sweet home!
Check out these communities this weekend: Swift Petworth, 2401 Pennsylvania, Avec on H Street, Highlands of Chevy Chase.
Amazon and the Amazon logo are trademarks of Amazon.com, Inc, or its affiliates. Rental providers will not refuse to rent a rental unit to a person because the person will provide the rental payment, in whole or in part, through a voucher for rental housing assistance provided by the District or federal government.