Apartment of the Day: 3101 Pennsylvania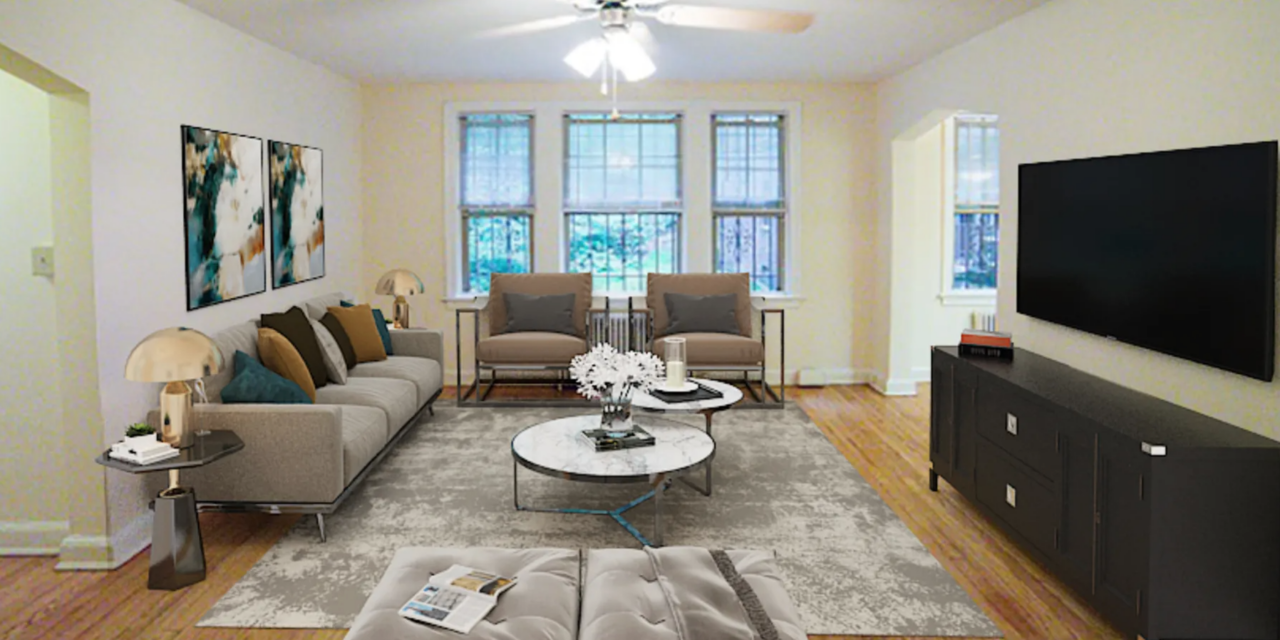 As an Amazon Associate I earn from qualifying purchases.
🏢 Apartment of the Day: 3101 Pennsylvania 🏢
Welcome to 3101 Pennsylvania, a cat-friendly apartment community located in the charming Randle Highlands neighborhood of Southeast Washington DC. Offering a higher level of service and a perfect blend of classic charm and modern conveniences, this community is an ideal choice for those seeking a comfortable and convenient living experience.
🛏️ Spacious Studio Apartment 🛏️
Today's featured apartment is a spacious one-bedroom unit available for $1132 per month. Step into this thoughtfully designed apartment and experience the inviting ambiance created by beautiful hardwood floors and ample natural light. The updated kitchen is equipped with energy-efficient appliances, allowing you to prepare meals with ease. Enjoy the comfort of a well-appointed living space, complete with a ceiling fan to keep you cool during the warmer months. With a cozy bedroom and a refreshing bathroom, this apartment provides everything you need for a comfortable lifestyle.
🌇 Convenient Location 🌇
Located in the peaceful Randle Highlands neighborhood, 3101 Pennsylvania offers a welcome respite from the hustle and bustle of downtown while maintaining close proximity to all the action. Although some daily errands can be accomplished by foot, the community's location typically calls for a vehicle or public transportation. Fortunately, the building is conveniently situated near multiple public transportation options. The Green, Orange, Blue, and Silver Metro Lines are all just around 1.3 miles away, providing easy access to explore the vibrant city. Additionally, several bus lines are available, ensuring convenient transportation options for residents.
🏢 Exceptional Amenities and Services 🏢
At 3101 Pennsylvania, great customer service is embraced as the best amenity. The dedicated service team is available 24 hours a day to address any needs or concerns, providing peace of mind to residents. The community offers controlled access to ensure security, and laundry facilities make it convenient to take care of your laundry without leaving the premises. Say goodbye to the hassle of paper checks with the ability to pay your rent online, accessible at any time. Additionally, recycling options are available, allowing you to contribute to a greener environment.
🐾 Cat-Friendly Community 🐾
3101 Pennsylvania understands the importance of furry companions. The community is cat-friendly, meaning your feline friends are welcome to join you in your new home.
Don't miss out on this opportunity to be a part of the 3101 Pennsylvania community! Schedule a tour today and discover the perfect blend of comfort, convenience, and exceptional service that awaits you at 3101 Pennsylvania.
For more information or to inquire about availability, please contact the leasing office at your earliest convenience.
(Note: Prices and availability are subject to change.)
Equal Housing Opportunity Rental providers will not refuse to rent a rental unit to a person because the person will provide the rental payment, in whole or in part, through a voucher for rental housing assistance provided by the District or federal government. Amazon and the Amazon logo are trademarks of Amazon.com, Inc, or its affiliates.