The Entrepreneur's Guide To Creating An Inspiring Home Office Space You'll Want To Work In
As an Amazon Associate I earn from qualifying purchases. | Amazon and the Amazon logo are trademarks of Amazon.com, Inc, or its affiliates. | As a content creator, I may receive payment for the endorsement of apartment communities.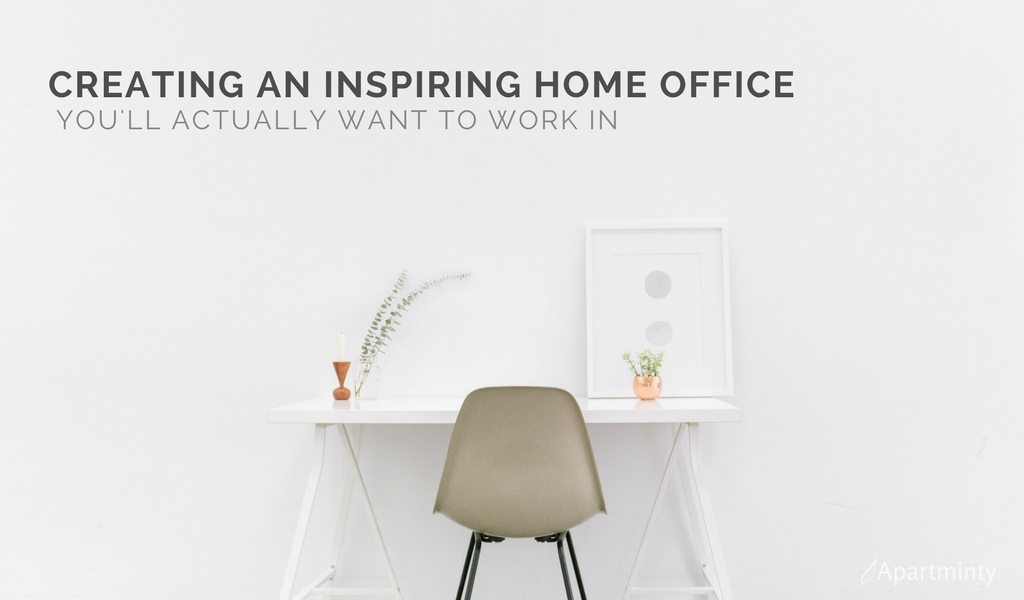 Working from home isn't always all it's cracked up to be. The WiFi keeps cutting out, the dog next door won't stop barking, and the lure of daytime TV is demotivating, to say the least. Taking the time to create the perfect home office could actually improve your health and up your productivity.
Follow our simple 4 point guide to creating the perfect space for your home business, and you'll see how just a few simple hacks can hugely boost your working day.
Flower Power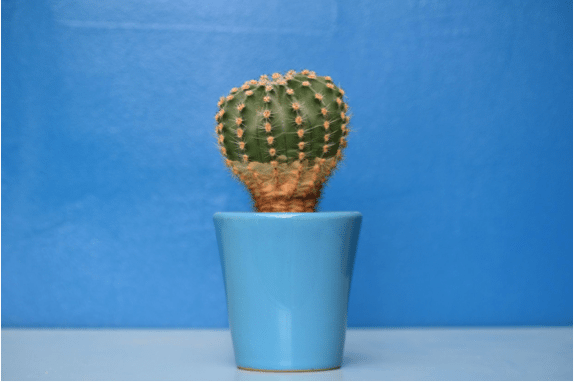 Studies have shown that household plants have the power to make us happier, healthier, and more productive. One study from Exeter University in the UK has found that offices devoid of pictures, plants or other 'distractions' are actually the more toxic working environments.
Brighten your office and add color to your desk with a few potted pals.
But remember, there's nothing more depressing than having a dead plant as a roommate, so opt for easy care options such as Devil's ivy, cacti, peace lilies, and bromeliads.
Show Your Back Some Love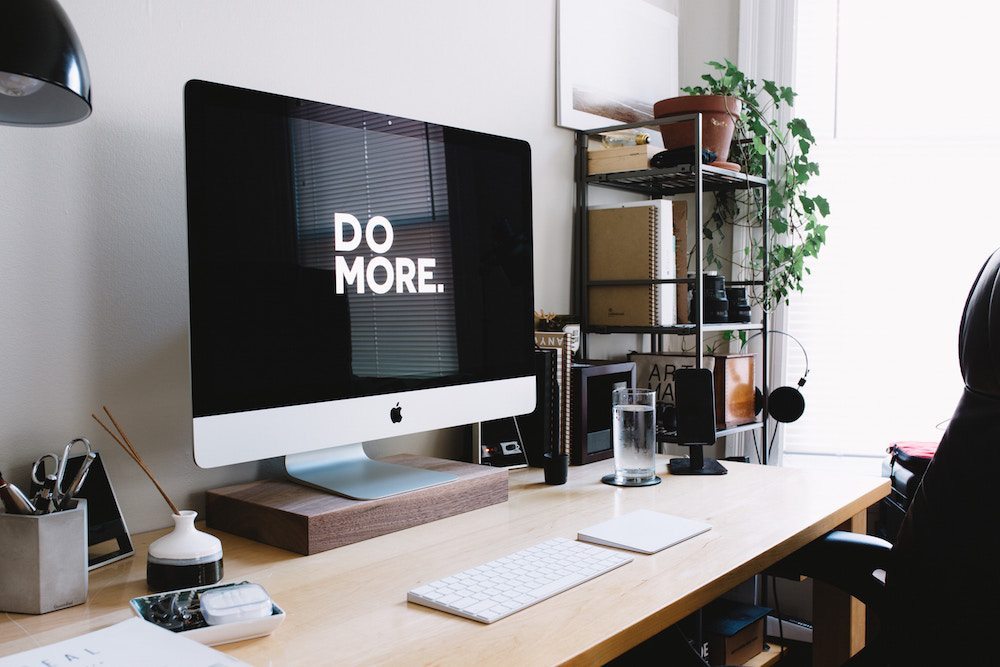 While bean bags and wicker furniture may be more fitting with your dream office aesthetic, it's advisable to prioritize comfort in your home office.
With the average American spending up to 12 hours sitting down per day, it's critical that you invest in a quality chair that is comfortable and supports your back.
Though it's definitely possible to create your dream office on a budget, the place you'll be sitting for up to 12 hours a day is no place to scrimp on. Check out Smart Furniture's list of 10 best office chairs to see some of the highest rated online. Though they seem pricey, just like a quality mattress, they can save you a world of pain when it comes to back, neck, and shoulder problems.
Let There Be Light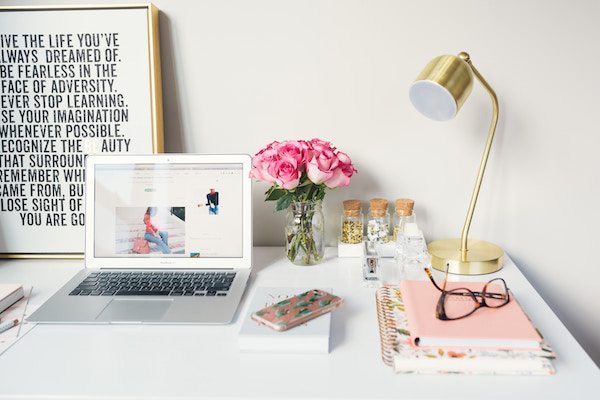 Spending over eight hours a day staring at a computer screen without proper lighting can lead to headaches, eye strain, migraines, and fatigue. But with many homes having poor access to natural light, and the winter months fast approaching, investing in quality lamps and light fixtures may be the way to beat a dingy office.
Pick desk and free standing floor lamps with high watt bulbs. The color and tone of light have been known to affect people differently, so experiment with a few and find out which one suits you best.
Keep It Separate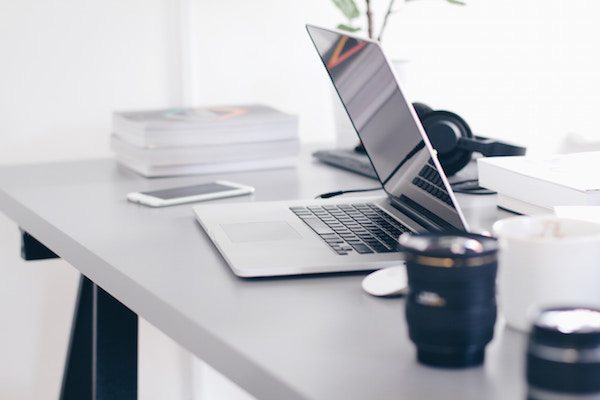 When your home literally becomes your office, it can be even harder to keep a good work/life balance. But mammoth work weeks, late nights and endless overtime aren't just bad for your social life, they could be killing you.
Those who work from home are even more at risk to being overworked, with recent studies showing that nearly 20% of entrepreneurs work over 60+ hours a week and struggle to switch off after a long day.
There are some great online resources to help you break this unhealthy cycle, including this helpful blog "10 Secrets to Achieving a Harmonious Work-Life Balance" that recommends you develop a morning ritual, take frequent holidays, disconnect, and designate solid working hours. When it comes to your home office the best thing you can do is keep it separate from the rest of your home.
Be clear with yourself where work ends and where your home life begins. Don't allow your office to spill over into the rest of your house; instead, create a space you are proud to work in, and at the end of the day you can close the door on or walk away from.
Whether you're new to the entrepreneur lifestyle or have worked from home for years, implementing these simple tips could make the world of difference to your working day.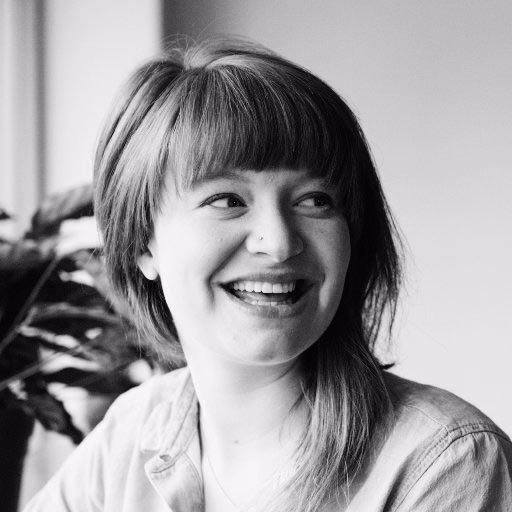 Victoria Greene
Writer & Ecommerce Entrepreneur
When I'm not running my own successful online businesses I'm at home doodling in my notepad or playing with my new puppy. I live for everything digital and love sharing my knowledge with other entrepreneurs.
Equal Housing Opportunity Rental providers will not refuse to rent a rental unit to a person because the person will provide the rental payment, in whole or in part, through a voucher for rental housing assistance provided by the District or federal government.
Offers included in posts
Pricing and availability is subject to change. | Terms and conditions may apply to any special offers referenced. Contact the apartment communities for details.
Sponsored Posts
Aparrtminty may receive payment for sponsored posts and guest posts