Glam Guide: Decor Ideas to Delight Your Apartment
As an Amazon Associate I earn from qualifying purchases. | Amazon and the Amazon logo are trademarks of Amazon.com, Inc, or its affiliates. | As a content creator, I may receive payment for the endorsement of apartment communities.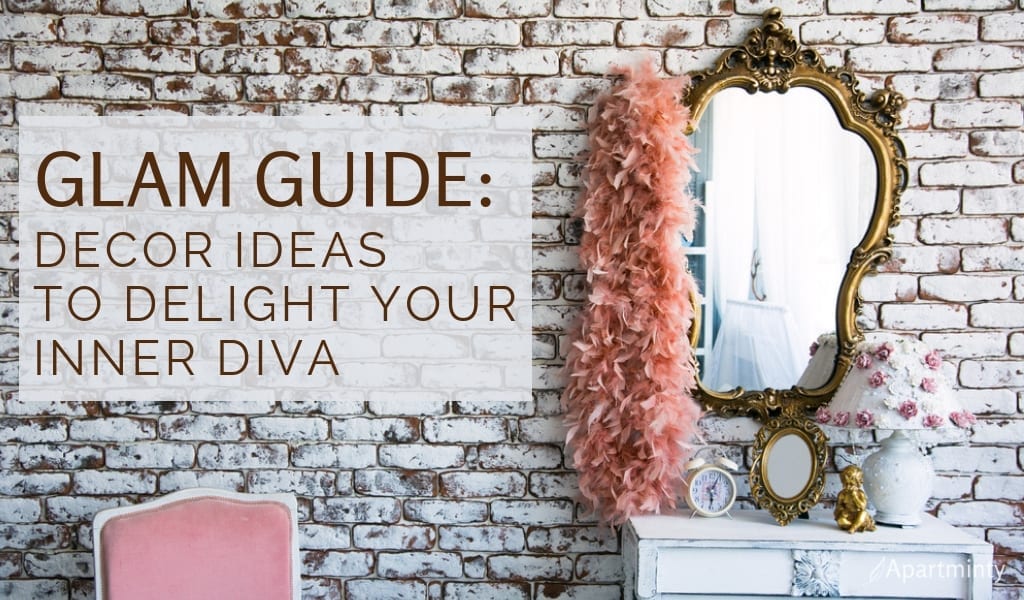 Do you love your home, but often feel like it's missing a few touches to provide you with the interior look and vibe you deserve? In that case, all you need to do is insert some glamour and luxury into your space and you'll fall in love with your home all over again! Here's a little guide that will freshen up your apartment and transform it from an average living space to a 5-star lux retreat.
Let the light in
There's nothing more glam and luxurious than huge floor-to-ceiling windows that overlook the ocean. Unfortunately, only a few can afford that lux design feature. The rest of us must work with what we have, which is our regular windows. However, there are a few things you can do to let more light inside. Start by removing big furniture pieces from the windows and invest in airy and light curtains in your living room. This will not only light up your space but also make it look bigger and more luxurious.
Add softness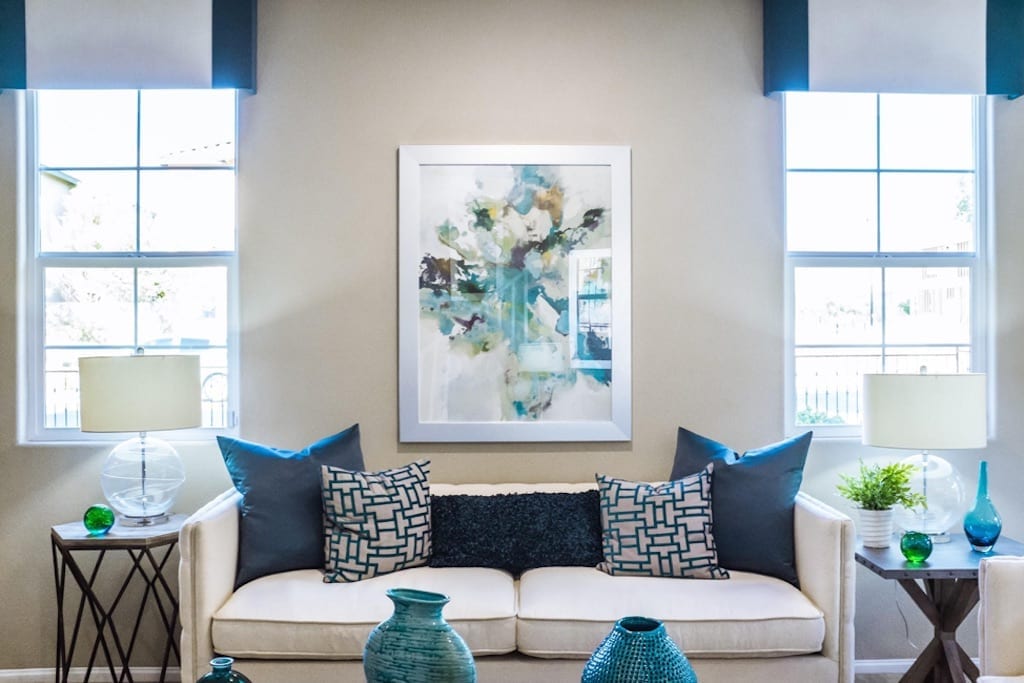 Today, relaxation and comfort are almost synonymous with luxury, so make sure to give your space some extra warmth in a stylish and glamorous way. One super practical way to achieve a designer look is to add an area rug. However, just throwing a rug wherever will not give you the look you desire! The key is in layering your rugs to highlight the area and achieve a textured effect. Feel free to play with textures, but most experts agree that combining flat weave base rug with something fluffy and soft on top (thing sheepskin or shag rug) will give you a nice contrast and achieve the right effect.
Add Some Uniquely Designed Decorations
A gorgeous room with a refined feel to every corner. Effective use of some design decorations to decorate some inconspicuous little corners can make your room more gorgeous. Some furniture that is too drab in color, you can also make them delicate and lovely. You might consider using some custom die cut stickers. You can choose the pattern and color that you like and the room decorating style can be matched, stick it to the place you want to decorate. You can see how a simple small cabinet can become so special.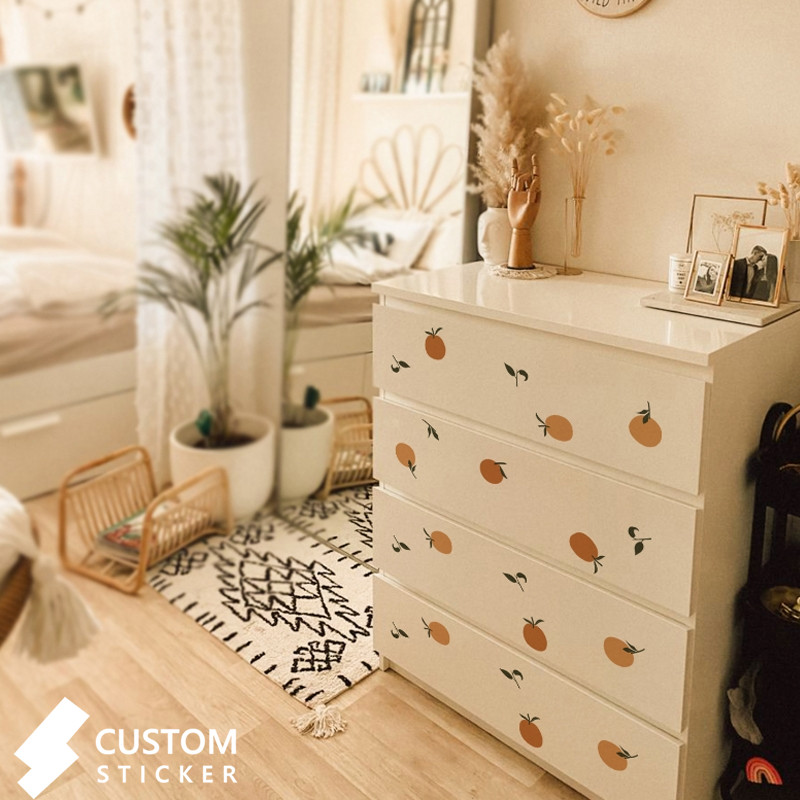 Invest in lush curtains
On the other hand, the bedroom requires a little bit more privacy, so don't hesitate to invest in lush and rich window treatment that will add both discretion and glamour to your space. Opt for a very lux material like silk or satin. These materials are very thick, let no light inside and feel beautiful under your fingers. For the best effect, lift up your curtain rod all the way up to the ceiling to give your bedroom an illusion of height and let your curtains pool on the floor for an extra touch of glamour!
Revive your bedroom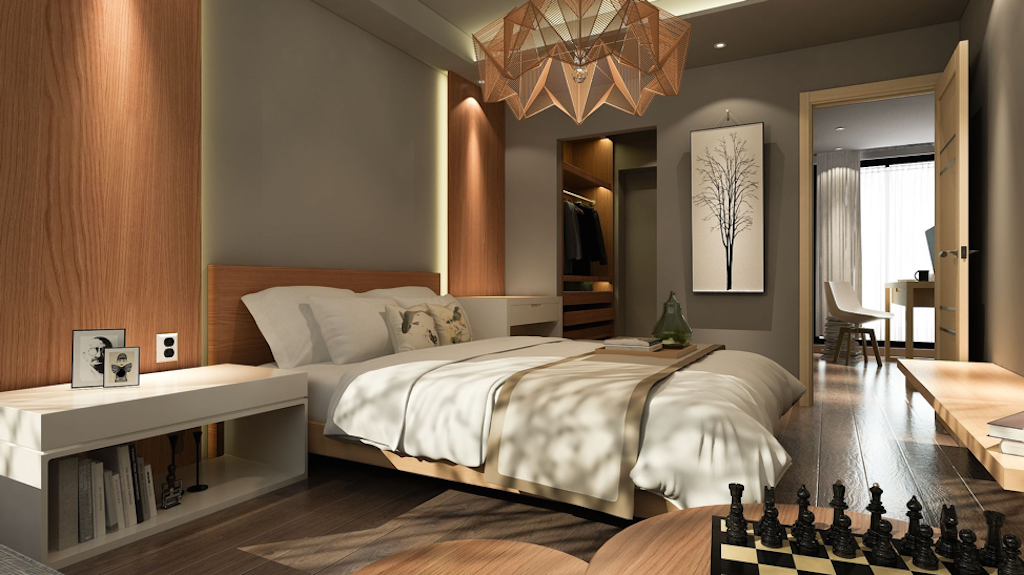 Speaking of bedrooms, don't forget to pay extra attention to this room. Even though it's usually hidden from the look of the visitors, shower this space in glamour for your own sake. This is where you spend one-third of your day, so why not treat yourself? Start from replacing that old bed with something more luxurious and comfy. Aim for a bed with a headboard for an extra touch of glam and style. Another great design you can opt for is a practical bed with drawers that are perfect for boosting storage space (we always need more of that). The drawers are practically invisible, but can store everything from your off-season clothes and extra linen to books and toys. Adorn your bed with quality linen and a few decorative pillows and you'll have a real star of your bedroom show!
Add some shimmer and shine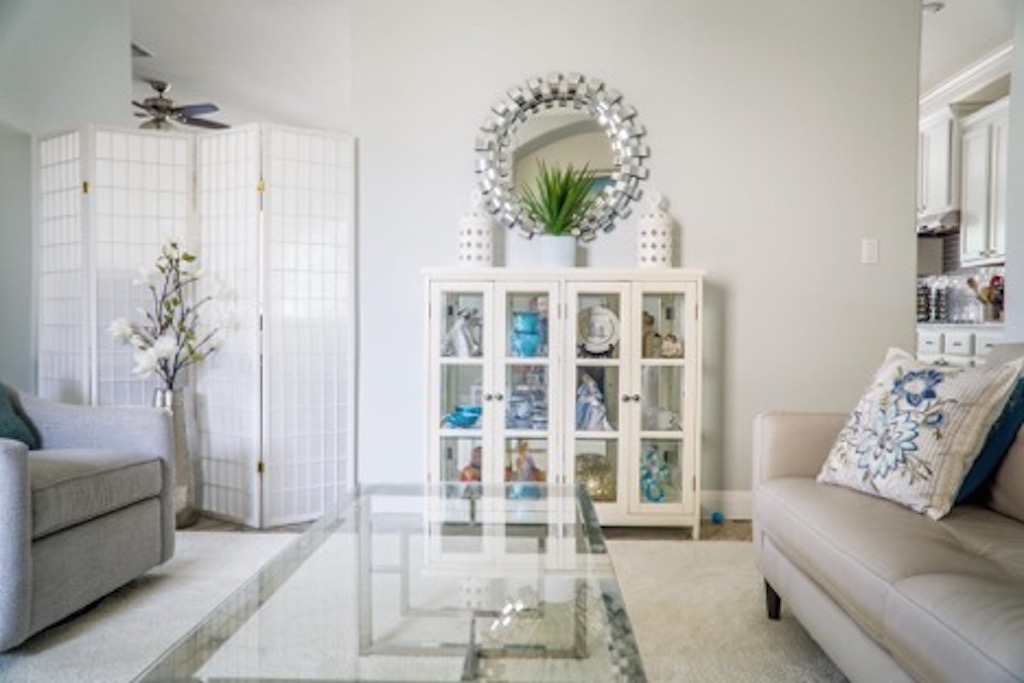 We can all agree that gold, silver, platinum and crystal are the epitome of glamour, so why not add a few of these shiny touches to your apartment? Try to achieve that timeless old Hollywood glamour with gilded mirrors, crystal vases and intricate metallic lighting fixtures. For a bigger effect, check out some furniture with metallic accents or even pick a statement wall and adore it with chic gilded wallpaper that will definitely lift your décor up a notch!
Your Home – Your Inspiration
Your home should be a place that inspires. The more mindfulness you bring into your home – the more positive energy will be present. If you do not know where to start this journey of mindful home décor, you can always start with your favorite quotes. Write it down and put it in a frame – simple as that. If your practice is rooted in Buddhis and Hindu practices, choose a piece, whether it's a Buddha statue or a silver candlestick, and consider the function it would serve in your home. 
The process of decorating a house should be a pleasant experience. Christian home décor, for example, always evokes calmness and reminds the believers of their connection with the Divine. Always be sure that your home is balanced in serving both your functional and emotional needs.
Rearrange your bookshelf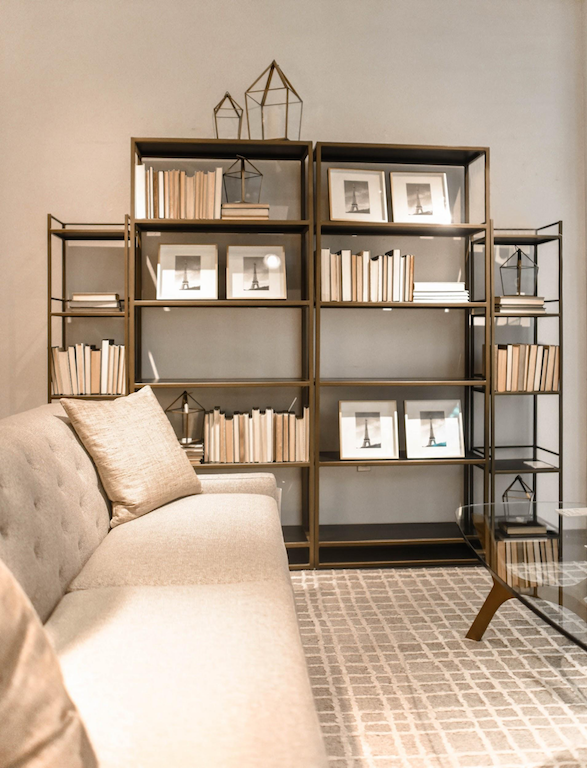 Let's start small. Did you know that your bookshelf can be so much more than just a place to leave your reading materials? If you stack it just right and fill it with interesting items, you'll get a beautiful yet inexpensive focus piece for any room. Mix up the vertical and horizontal stacking system, don't overfill it and add a few conversation-starter décor items to finish the look. For an extra touch of luxury, paint or wallpaper the back of your bookshelf to give it depth and interest. Who'd have known that such an everyday furniture piece like a bookcase can make such a difference to your space!
Improve your entrance
For strong first impressions, you must improve the style of your entrance. Just a few lux touches like hanging pendants, gilded mirrors, glam accessories and some fresh flowers will make all the difference and give all your visitors a warm welcome! A designer chair by the door will also make a strong impression and give the entire space an extra boost of comfort.
As you can see, glamming up your living space isn't as hard and expensive as it seems! However, there are always experts who can help you achieve just the right lux look you've been craving in case you feel stuck with your design.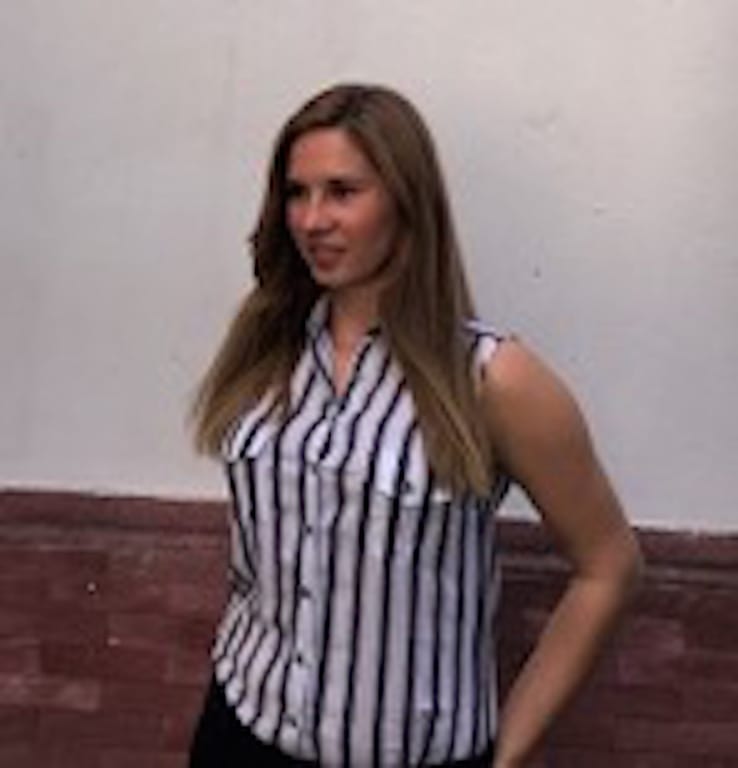 Chloe Taylor
Writer
Chloe is a graduated journalist from Adelaide and a regular contributor to Smooth Decorator. She loves everything related to decor, aesthetic and lifestyle topics. She is also passionate about photography. Her biggest dream is to travel the whole world and take some stunning photographs of beautiful places. Beside all this, she enjoys drinking coffee and reading a beautiful book from time to time.
Equal Housing Opportunity Rental providers will not refuse to rent a rental unit to a person because the person will provide the rental payment, in whole or in part, through a voucher for rental housing assistance provided by the District or federal government.
Offers included in posts
Pricing and availability is subject to change. | Terms and conditions may apply to any special offers referenced. Contact the apartment communities for details.
Sponsored Posts
Aparrtminty may receive payment for sponsored posts and guest posts