8 Unique Ways to Display Fine Art in Your Home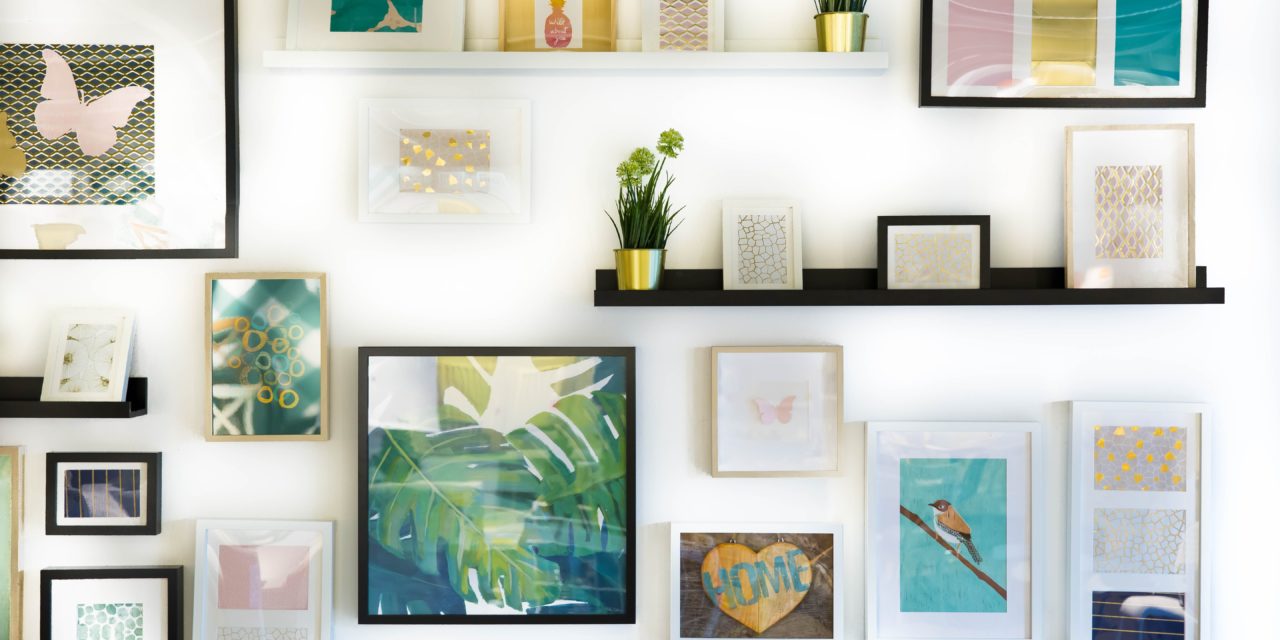 As an Amazon Associate I earn from qualifying purchases. | Amazon and the Amazon logo are trademarks of Amazon.com, Inc, or its affiliates. | As a content creator, I may receive payment for the endorsement of apartment communities.
Having art on the walls of your home can help you feel settled, whether it's a temporary rental or your forever home. There are many different methods to displaying fine art in your home. The traditional way of a hammer and a nail will get you pretty far, but you can elevate your design by incorporating some of the following ideas.
Buying fine art is just the beginning of the process. How you display your new art can make or break the impact it can have on your space.
Every person has a different taste in art, and it doesn't matter if you are interested in impressionists or contemporary abstracts; there is a place for your art in your home. Artwork is meant to be enjoyed daily. It can bring together the theme of a cozy beach house or give a nursery an adorable feature for your baby to look at.
Here are eight unique and fun ways to display fine art in your home:
Gallery Walls up the Staircase:
If you have a set of stairs in your home, you likely trudge up and down them multiple times per day. It can be a fun reminder of good memories every time you march up to bed or come down for coffee first thing in the morning. Stairs are an excellent place to hang small prints that would look out of place in other rooms. Gather them together to make a feature wall.
Often, a gallery wall on the stairs contains family portraits that continue to grow as your family does. You can choose this method for a more conservative look or make it more interesting by using brightly colored frames and cataloging your vacations and everyday memories.
Hang Art From the Ceiling:
These days, nearly everyone hangs a frame from a nail in a wall or with sticky strips that don't damage the walls. Add interest to your space by putting a hook in the ceiling and dangling your artwork from above. This can add depth to your room and draw attention to a unique ceiling feature, such as a reclaimed wood ceiling or a decorative chandelier.
Be sure to hand these frames close to a wall so they do not become a hazard when walking by, and use a strong string to prevent your art from being damaged. If you can't drill holes in the ceiling, consider a gallery rod or a piece of picture rail molding to dangle your artwork.
Use Three Dimensions:
Framed art is often two dimensional, and while it adds interest to the space, you can make your display stand out even more by adding three-dimensional objects to your collection. You can combine these two to create a one of a kind art feature in your home.
Relate these objects to the painting or print to not distract from the original piece. A photo of a beach or the ocean can be combined with shells or sea glass mosaics to bring more life to the artwork.
Use a Bookshelf: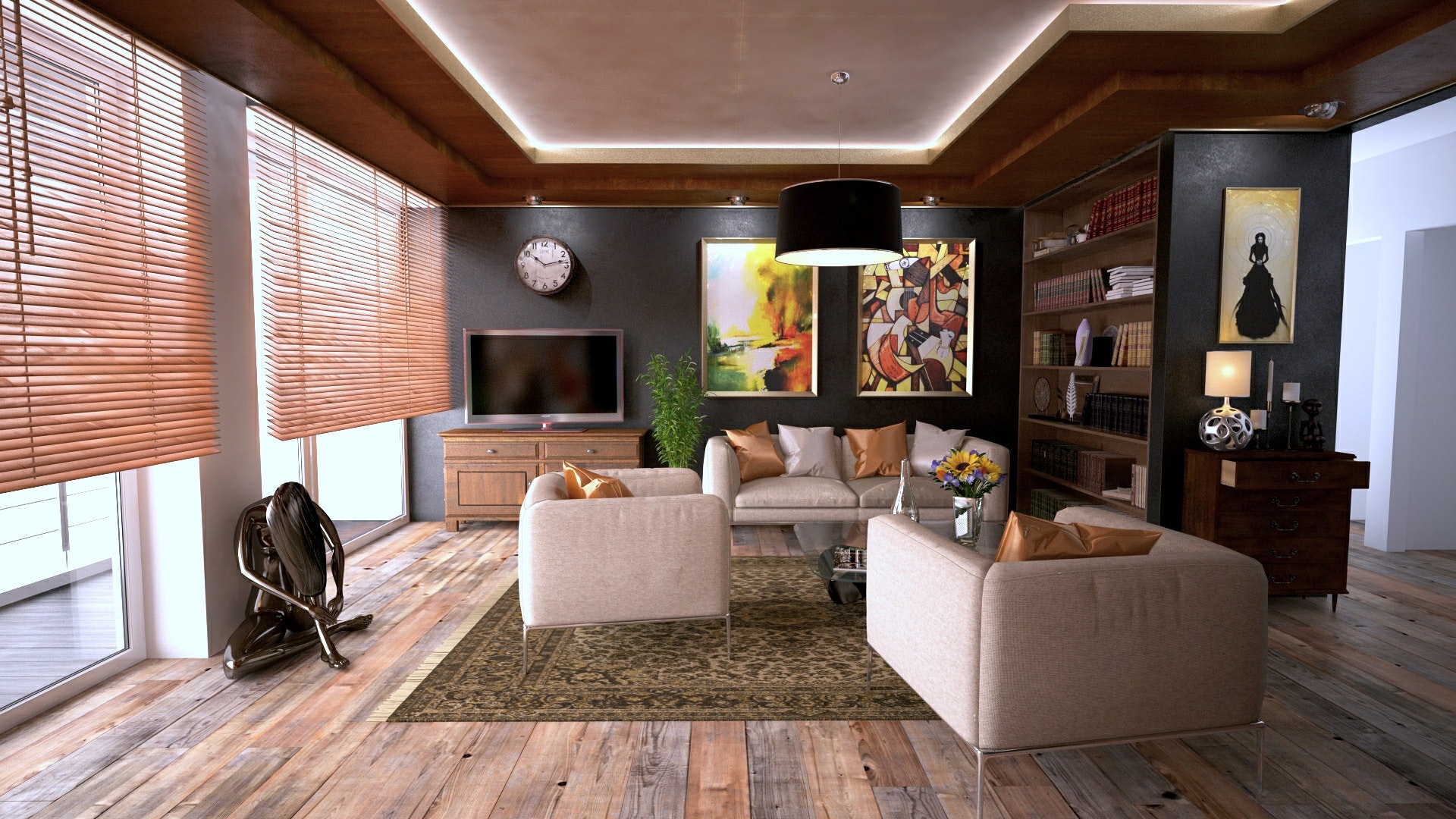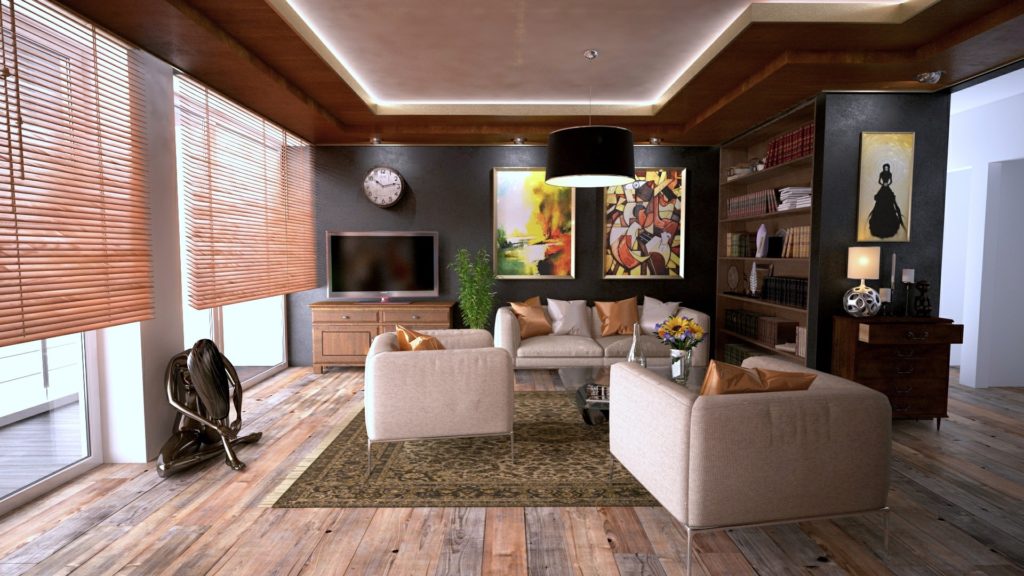 If your walls are full or you just don't have any space to hang a frame on the wall, use your bookshelves to incorporate a few frames. These can be standard freestanding bookshelves, floating shelves, or you can lean the frame on top of your desk or dresser. Set your beautifully painted image of a garden next to your vintage copy of The Secret Garden.
Using frames, books, and objects will create interest and allow you to view your collections simultaneously. This method is also easily changed if you are the type of person that likes to mix up your decor now and then.
Color Coordinate:
A bright-colored chair in a room or rug can add intrigue to the room. Multiply this by creating a small gallery featuring the same color as this object. It will help bring the room together and make it seem more cohesive. Use abstracts or simple pieces to draw the color into space.
Be sure not to overdo it and use moderation when using bright colors in a room. They can seem busy or hurtful to look at if there are too many. If the accent color in the room is blue, use different shades of blue to provide your eyes something easy to look at.
Offset Frames:
There is no law stating that your frames must be in line with each other and never be out of place. You are free to do what speaks to you by clustering small frames together or using one larger piece to keep it simple.
If you feel a little daring, offset your frames on the wall so they are not centered, drawing attention to a piece of furniture or a feature of your home. Eyes are drawn toward offset patterns, and it can create drama in the room.
Don't Use Frames:
If you are unsure about the pieces, you have or are interested in a more casual display, skip the frames altogether and go with bare images. Without frames, a print can be more fragile, so it may be recommended to attach the paper to a stiff piece of cardboard. Otherwise, your prints will be blowing in every breeze and could be harmed.
Frames can also be expensive, and if you want to hang a large number of prints, it is cost-effective to go without them. Leaving your art without frames creates a bohemian atmosphere and can enhance your overall decor.
Use a Gallery Light:
You can highlight a single piece or collection of works by installing a gallery light over the artwork. These lights are relatively inexpensive but will increase the drama of the art. The lighting in our homes changes throughout the day, and you might not always be able to see your artwork.
There is a reason that artwork in museums is always adequately lit so you, the viewer, can experience it the way it was intended to be seen. If you have more than one piece, consider track lighting on the ceiling.
No Wrong Way: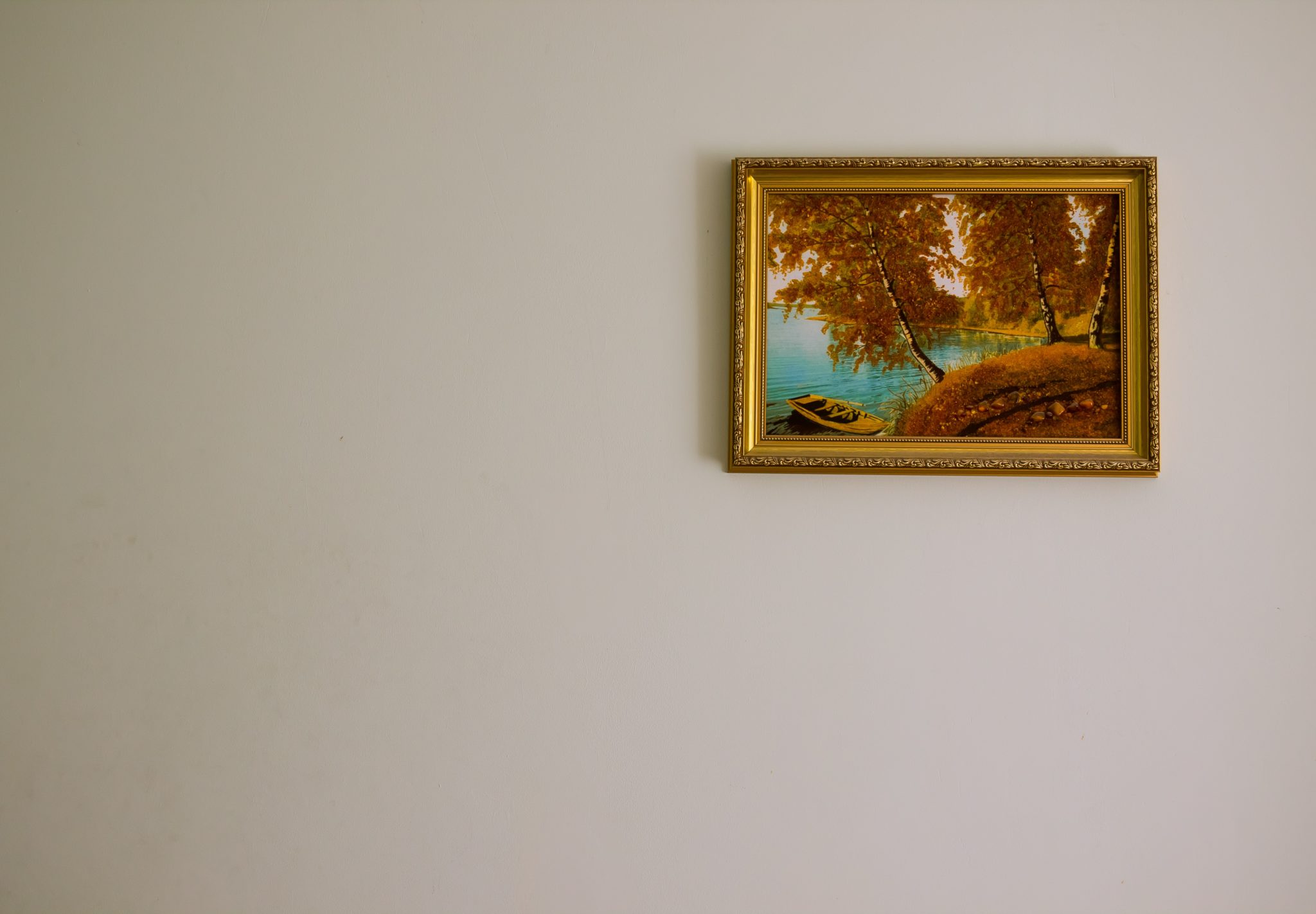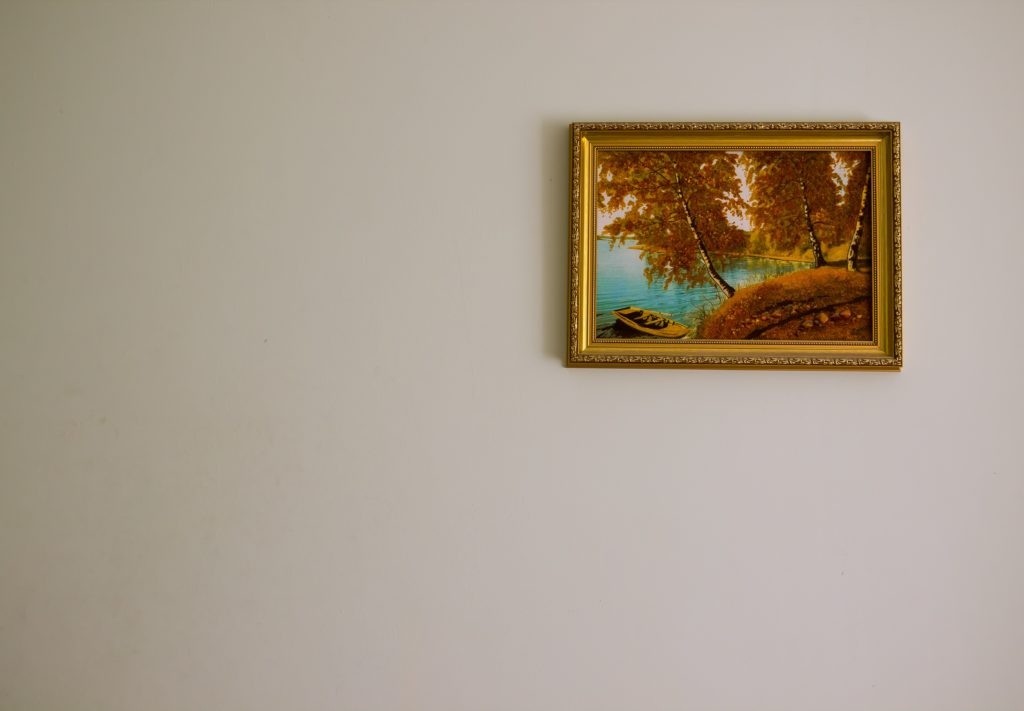 In the end, it is your decision on how you want to display the artwork you have collected over time. You can use one or all of these ideas in a single home, but be sure not to overwhelm yourself and your guests with too many things to look at. Have space where the eye can rest, such as a wall with only one piece of artwork or an open space on the floor.
Before choosing where you want to place your artwork, ensure that it is the proper size for the wall or shelf, you are placing it on. If it is too small or too large, it can draw unwanted attention and distract from its intended purpose.
Make your home a place where you enjoy spending time and allow yourself to enjoy the small luxuries of getting that piece of artwork you've meant to put out on display.
Equal Housing Opportunity Rental providers will not refuse to rent a rental unit to a person because the person will provide the rental payment, in whole or in part, through a voucher for rental housing assistance provided by the District or federal government.
Offers included in posts
Pricing and availability is subject to change. | Terms and conditions may apply to any special offers referenced. Contact the apartment communities for details.
Sponsored Posts
Aparrtminty may receive payment for sponsored posts and guest posts
Summary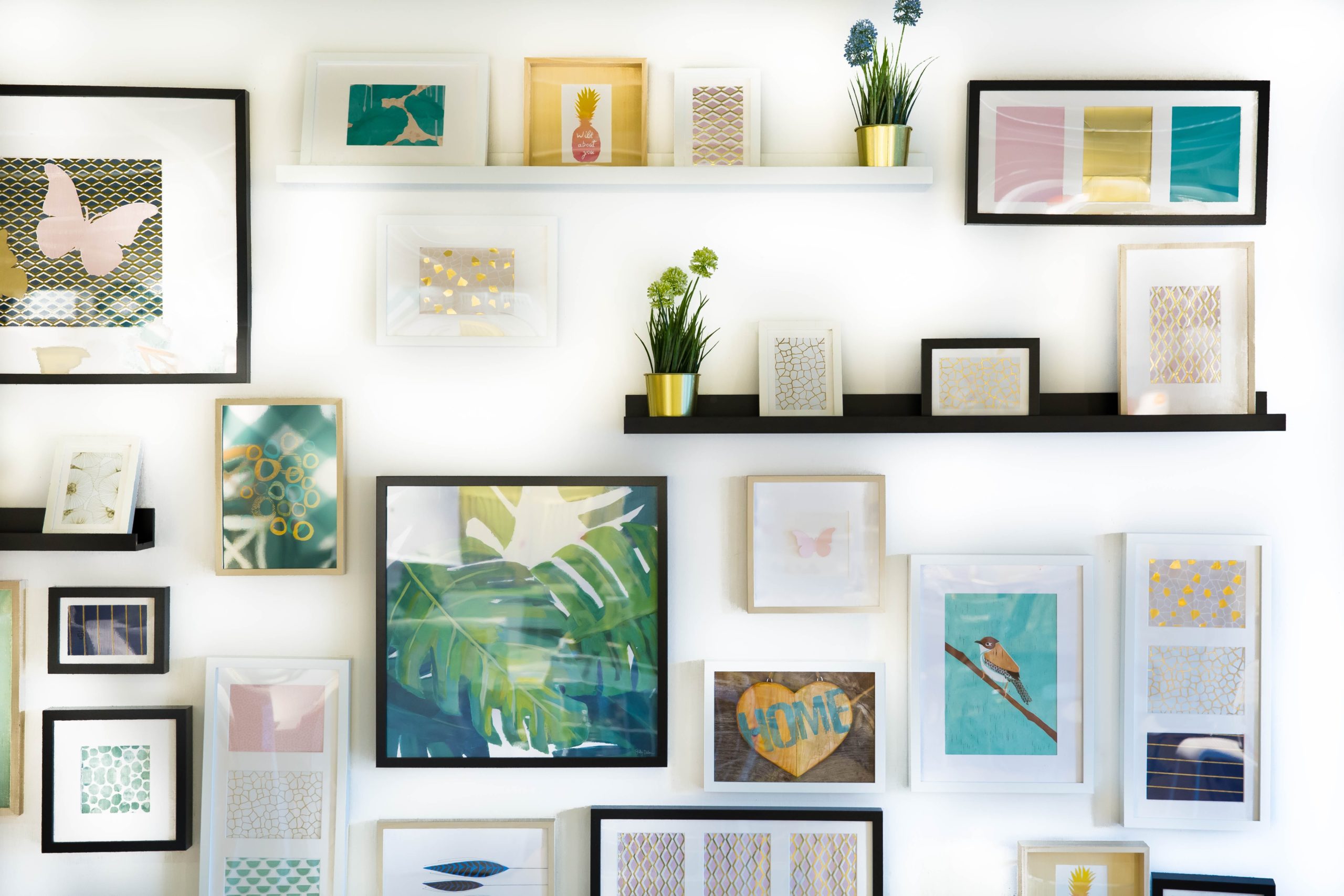 Description
It doesn't matter if you are interested in impressionists or contemporary abstracts; there is a place for your art in your home! Explore eight unique ways to display art in your home.
Publisher Name
Publisher Logo