5 Things To Know Before Moving To Hawaii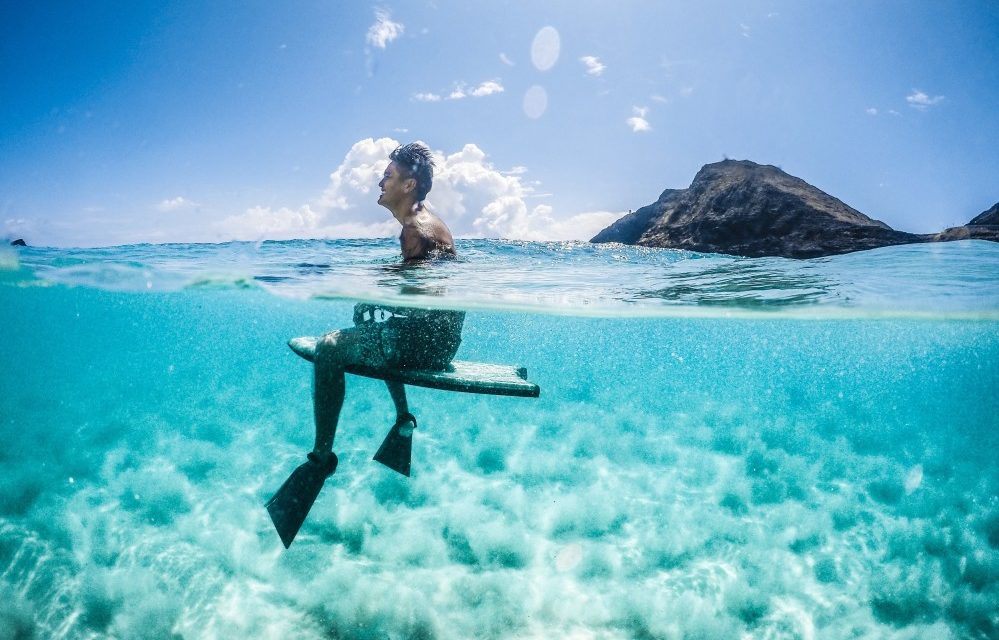 As an Amazon Associate I earn from qualifying purchases.
Moving From The Mainland To Hawaii? 5 Things To Know
Some of you have probably fantasized about moving to an island state where you wake up every morning next to the sun, sea, and sand. One of the most famous island states people usually consider is Hawaii. Thousands of people from the U.S. mainland migrate to Hawaii every year, hoping to fulfill their vision of living on an island paradise in a cozy beach house while surfing and drinking margaritas as often as they can. Moreover, Hawaii has a diverse culture because people from other countries and continents are also keen on relocating and restarting their lives in Hawaii. (1)
Source: https://www.corcoran.com/homes-for-sale/regionId=107

If you're a mainland citizen who's seriously considering packing your things and booking a ticket to Hawaii, it's ideal to get a reality check on what it's like to move there. Remember that moving to Hawaii to live an island life is a common ambition for many, but living there isn't for everyone. Knowing what you're up to will also help you effectively plan your move to avoid any mistakes, hassles, and future regrets.
Here are five things you need to know before moving from the mainland to Hawaii.
There's limited real estate available
Before you pack and relocate to Hawaii, you'll need to find yourself a house to live in. Unlike on the mainland where you can find plenty of low-priced housing options, most houses in Hawaii are expensive. Because Hawaii has a limited land area, there is also a limited amount of real estate available. To ease the process of finding your next house, ensure you take time to research online and plan a concrete budget before leaping into homeownership. (2)
You may check out real estate websites that offer lists of Hawaiian properties for sale. Besides making your property browsing much easier, these resources will help you find different housing options based on their island location, house type, and price.
Hawaii has a high cost of living
Since Hawaii is an island state, you can expect that some things will be harder to obtain. For example, on the mainland, you can easily buy most grocery items at the nearest store. If you're shopping online, you can quickly have your items delivered to your doorstep.
In Hawaii, when some supplies are out of stock in the stores and you have to order online, it would usually take 2-3 days for shipped items to arrive on the island. Since shipments are often slow and expensive, most items and supplies sold in Hawaii are much costlier than those on the mainland. (2)
On a good note, living in Hawaii also means you'll need to get used to settling for what you have. This kind of island living will make you more appreciative of what the island can actually offer that the mainland may not always have.
For instance, since you're living on an island, you have direct access to the ocean, breathtaking mountain views, a fresh supply of seafood, golden sunset views, and the warm welcome of the locals. You can't always shop for these things, but you can have them every day in Hawaii. If you're considering buying a property within the Aloha State, check out the Corcoran Hawaii real estate site or other Hawaiian property websites and get yourself a beach house.
You're closer to wildlife
For nature-lovers, moving to Hawaii may just be for you. There are various animals and marine wildlife you won't find on the mainland, such as monk seals, northern elephant seals, and hoary bats. If you want to swim with turtles, whales, or any famous tropical fish, you can simply swim in the water. You will often see unfamiliar birds nesting in your backyard or even find deer while driving your way to work. (3)
If you're moving with a pet, you can expect the whole moving process to be lengthier and tougher than usual. Aside from the fact that the local wildlife animals might pester your pet in your backyard, the government of Hawaii is also actively working on protecting its ecosystem from outside threats or diseases brought by non-native animals. (4)
If you're seriously considering bringing your furry friends from the mainland, you must prepare all medical certificates and veterinary paperwork and comply with the state's pet import requirements. You can also expect your pets to get screened and quarantined before you can bring them home to your Hawaiian home, in observance of Hawaii's animal quarantine law. (4)
Rainy days are common
Unlike on the mainland, rainy days are common in Hawaii. You may have heard of Hawaii for having warm days, but you can also expect a lot of rain because it has a tropical climate. Moving to this island state is suitable for people who love the tropical climate and don't mind the wet and cool weather, especially at night. (5)
There's a strong sense of community in Hawaii
In Hawaii, you can expect that most of the residents are familiar with their neighbors. Due to the locals' heartwarming welcome, making friends is easy. If you're looking for a place with a strong sense of community, moving to Hawaii may be just for you. If you're used to being withdrawn and distant while living on the mainland, perhaps this move to Hawaii could help you open up and become more socially available and connected.
Key Takeaway
Overall, moving to Hawaii may be expensive, but its perks can make it a worthwhile opportunity. Aside from living in a house with direct access to the sand and sea, you also get to enjoy warm weather, get involved in a welcoming social group, and experience all the unique things on the island that you can't find on the mainland.
References:
"Climate Of Hawaii", Source: https://www.weather.gov/hfo/climate_summary
Equal Housing Opportunity Rental providers will not refuse to rent a rental unit to a person because the person will provide the rental payment, in whole or in part, through a voucher for rental housing assistance provided by the District or federal government. Amazon and the Amazon logo are trademarks of Amazon.com, Inc, or its affiliates.