5 Quick Tips to Becoming the Best Landlord in Your Area
As an Amazon Associate I earn from qualifying purchases. | Amazon and the Amazon logo are trademarks of Amazon.com, Inc, or its affiliates. | As a content creator, I may receive payment for the endorsement of apartment communities.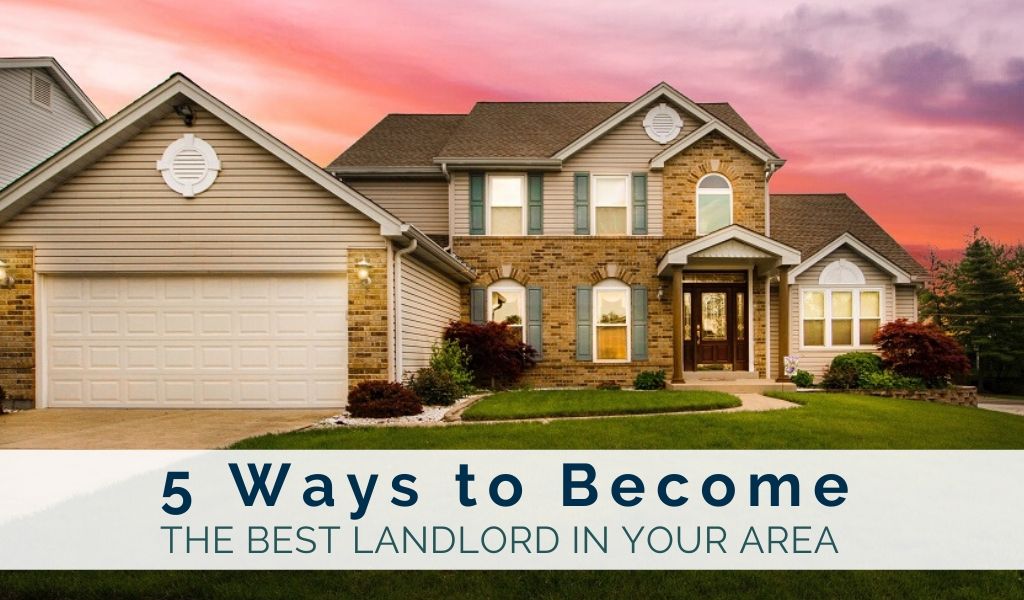 5 Ways to Become the Best Landlord in Your Area
It is no secret – investing in the rental housing market can be an amazing investment. Given that nearly 40% of the U.S. housing market is renter-occupied, some would argue that now is a better time than ever to consider becoming a rental property owner or landlord.
However, being a real estate investor and property manager is not all glitz and glamour. It is incredibly hard work, and the industry is now more competitive than ever as more and more investors and renters enter the market. If you are considering becoming a landlord and want to find ways to rise above the rest, check out these 5 quick tips to becoming the best property manager in your area.
Take Care of Your Property
Although they say not to judge a book by its cover, the first impression tenants and others in the community have of your property is likely based on what they see. Whether they find your location online or as they drive by, they may first become interested due to the physical look and feel of the property.
Make sure you keep the property in good shape at all times, both inside and outside. This may include tree trimming, mowing, fresh paint, new carpet, and more. As mentioned earlier, being a landlord is tough work (you may even choose to leave certain services to the professionals!). Keeping your asset in great condition is a perk for both you and your tenants – it not only brings renters to your location but keeps them there, as well.
Be Available
One of the most important factors in keeping your tenants happy is being available when they need you. If you commit to running the property alone, that means committing to 24/7 availability. This could also mean that you hire an after-hour emergency call service. Renters expect to be taken care of when their refrigerator goes out at 9PM on a Wednesday night, regardless of the inconvenience. Whatever route you choose to take, nothing makes tenants angrier than not being able to reach their landlord.
At the very least, ensure that you return calls, emails, and texts within 24 hours if you are not able to be available in real time. You may need to call around to find solutions to their problem, but ensure that you at least send a quick, "I'm on it!" message so they know they have been heard. Availability and reliability go a long way in making tenants feel secure about their choice in property manager.
Be A Good Communicator
In addition to being available, you must also understand the overall concept of how to work well with people. At every step of the rental and property management process, you should be communicating with tenants, so they feel supported and included in your community.
Without going overboard, the best landlords make an effort to communicate with their renters to get feedback on their property and service. This helps build rapport between a landlord and tenant, because the tenants feel like a priority to you. As a landlord, so many issues are avoided by simply having a healthy, professional landlord-tenant relationship.
Know Your Boundaries
Speaking of landlord-tenant relationships, it is crucial that you give renters the privacy they deserve. Not only is privacy a part of your state's landlord-tenant laws, but your tenants also deserve the ability to make their rental space feel like home (as long as they are not violating your leasing agreement).
Outside of emergencies, give your tenants at least 24 hours' notice if you need to visit their rental. Make sure this stipulation is covered when they sign the lease, so they know to expect 24 hours' notice via written or verbal agreement before you enter their space. In a landlord-tenant relationship, everyone is an adult – going the extra mile to show respect will improve your likelihood of receiving it in return.
Find Good Tenants
Easier said than done, but renting to responsible and respectful tenants in the first place will save you a lot of trouble. Being a good landlord means knowing the traits of a good renter and working to properly screen applicants to meet that criteria.
Has the applicant held a job for at least 1 year? What did you find on their background check? Many property managers are beginning to also request credit reports, so they can better measure how likely an applicant is to pay rent on time.
Even with these techniques, you will likely encounter a bad tenant at some point in your landlord career. However, knowing the characteristics you want in a tenant and screening applicants to fit those will improve your chances of renter success. You also have many other skills in your toolbelt to help deal with challenges effectively.
Being a great landlord is just as much about you as it is about the happiness of your tenants. By following these quick tips, not only will you attract new, responsible tenants but you will also be able to keep them.
We live in a digital world full of instant business reviews on Yelp and Google, and do not doubt that the community is watching. The edge you need to become the best landlord in your area is truly based around your reputation. If you are available and respectful to your tenants and property, the proof will be in the pudding! With these tips in mind, you are well on your way to becoming the best landlord in your area.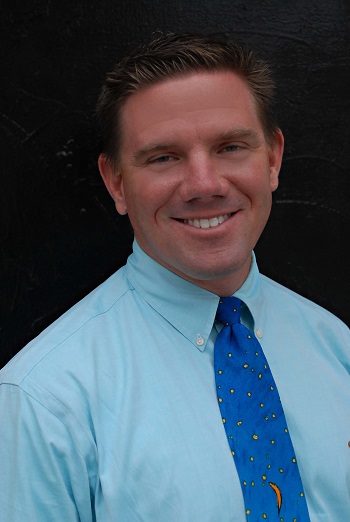 Peter Evering
Property Management Expert
Peter Evering, a property management and real estate expert, is the Business Development Manager of Utopia Management. With a hands-on presence throughout California and Nevada, Utopia Management has been providing professional rental property services since 1994, at some of the lowest rates available.
Equal Housing Opportunity Rental providers will not refuse to rent a rental unit to a person because the person will provide the rental payment, in whole or in part, through a voucher for rental housing assistance provided by the District or federal government.
Offers included in posts
Pricing and availability is subject to change. | Terms and conditions may apply to any special offers referenced. Contact the apartment communities for details.
Sponsored Posts
Aparrtminty may receive payment for sponsored posts and guest posts