5 Great Ways to Turn Your Home into a Natural Oasis
As an Amazon Associate I earn from qualifying purchases.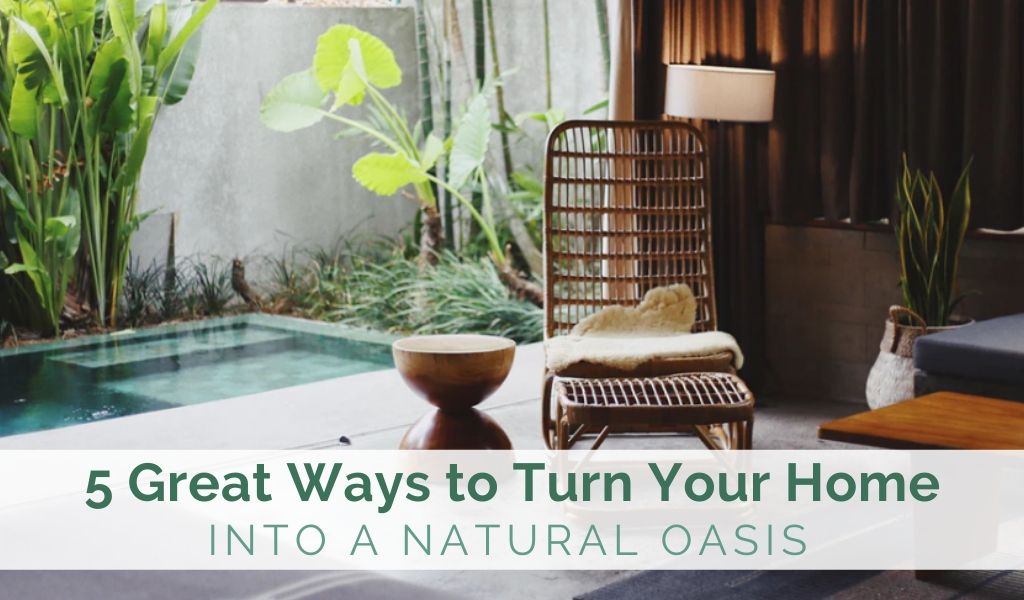 The Zen-like experience. You've likely seen it in spas, salons, yoga studios, and sophisticated offices around the world. The intention behind this design scheme is to create a relaxed, calming atmosphere for any visitors. The trend has been around for millennia, but it has recently hit an all-time popularity high. 
Using Zen decor or ideas like Feng Shui encompasses almost every culture. The overall room designs are timeless and straightforward. When decorated right, these areas use a balance of patterns, shapes, and colors. Also interspersed within these rooms — plenty of nature. These elements result in a relaxing effect on the brain that extends into all areas of your life.
With all the benefits plus simplicity of the design, it's easy to see why these five trends are popping up everywhere. While you don't have to go that extreme in your home, you can still use the general idea. Through minimalism, strategy, and a few plants, your favorite rooms — or your entire house — can become a natural oasis.
1. Ditch the Junk
If you've ever been in an outside oasis, you'll know why this tip is number one on the list. Part of the reason an area becomes paradise to our minds is that it's empty of excess clutter.
In a tropical oasis, a jungle utopia, or any other version of nirvana you imagine, junk does not exist. Everything that surrounds you is for a purpose, whether that purpose is functionality or peacefulness. To start your journey of turning your apartment into a natural oasis, you have to weed out the mess. 
One room at a time, follow these basic steps:
Grab a garbage bag and throw away anything on the surface that you can.

Empty all your drawers and cabinets. Throw out unusable items. 

In another bag or storage basket, start a donation pile of things you haven't used lately, or you know they aren't essential. Remember, minimalistic living is the focus.
Find a closed storage option for everything that's left. You can invest in neutral-colored drawers or woven baskets. Furniture with hidden storage is also a great way to conceal your leftover possessions from sight. 
2. Simplify Your Furnishing
Have you ever walked into a room that just felt loud?  Maybe there was no sound. But the visual picture that assaulted your senses was so jarring; there's no other way to describe it. When you think of the furniture and wall art of that room, do bold colors, vivid patterns, and chaotic placements come to mind? Keep that picture in your head as you plan your apartment's oasis because you want to avoid all of those designs. Instead of bold colors, use relaxing solids with neutral or cool bases. Neutrals like white, gray, or taupe are great background colors. You can accent them with cool shades of greens and blues. Even some shades of purple integrate well in a calming environment. Limit your furniture to the bare necessities. If you overwhelm the senses with too many furnishings piled closely together, it doesn't matter what color scheme you pick. The room will lose its relaxing atmosphere.
3. Purchase the Right Plants
No oasis would be complete without greenery. Like your furniture selection, though, you have to be choosy on the plants you add to your apartment. Plants grow and thrive in specific environments. If you don't have a green thumb, look for plants that can withstand small, indoor places.
Beyond their ability to survive in your home, plants have other benefits that make them perfect for oasis abodes.  People have been using greenery as indoor decor for thousands of years. But only in the last few decades have there been in-depth studies of why plants seem to have such a potent effect on humans.
This extensive research shows that keeping plants in your apartment:
boosts your mood

increases productivity

reduces sickness

relieves stress

absorbs toxins in the air

increases humidity
All these benefits are precisely the effect you want from your oasis. It's only natural, then, that you bring in some greenery. Make sure you use plants cautiously, though.  You don't have to go overboard to create a peaceful atmosphere. One or two potted plants on the windowsill and a large potted plant in the corner of the room are a good start. Add more greenery as you prefer, but remember to keep open spaces in every room. Otherwise, it becomes chaotic and stresses your brain instead of bringing serenity.
4. Use Nature to Decorate
Greenery isn't the only way to bring nature into your home. Natural, woven baskets, and other organizers are the perfect solutions. They'll tastefully integrate your clutter with the oasis atmosphere. Your furniture can blend with the color scheme you chose, too. Different natural wood dressers and tables are easy to find in minimalistic styles. Let in natural light as much as possible. For the areas where you need more visibility than the windows provide, avoid harsh fluorescent lighting.
5. Bring in Soothing Sounds
The finishing touch to your perfect natural oasis will surround you with the sense of your ideal environment.
The plants and furniture provide relaxing stimuli to your sense of touch and sight. But the sound of relaxation immerses you fully into the experience.
A Bluetooth system is a popular way to pipe calming music through speakers. Or invest in a fountain to create soothing water sounds.
Your utopia may be full of chirping birds, flowing waterfalls, white noise, or any other music to your ears. Whatever your preference is, your oasis won't be complete until you can close your eyes and imagine you're tucked away in paradise.
Bonus: Use Nature to Decorate
You can easily add some custom wood signs that share a message or your favorite quote you would like to see and be reminded of every day. Personalized wood signs help you surround yourself with words of inspiration. When decorating your space, try to keep in mind what you need to be reminded of at that moment.  It is important to have such reminders not only for yourself but your family and friends. These signs can also be a great gift to share with those you care about.
Conclusion
Paradise doesn't only have to exist once or twice a year when you get to take a vacation. You can create your own natural oasis in your apartment. Put these five great ways in place in your home to set up your ultimate relaxation station. You'll be stepping into a stress-free environment every time you walk through your door.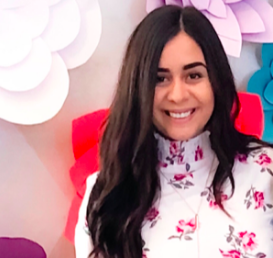 Genevieve Rossman
Property Manager
Our property manager Genevieve Rossman has been in the multifamily industry for a decade, and is passionate about helping you find your perfect place to call home! Broadstone Summer Street is a brand new apartment building in Houston, as well as a place where luxury and creativity meet. Genevieve and her team look forward to offering you an experience like no other.
Equal Housing Opportunity Rental providers will not refuse to rent a rental unit to a person because the person will provide the rental payment, in whole or in part, through a voucher for rental housing assistance provided by the District or federal government. Amazon and the Amazon logo are trademarks of Amazon.com, Inc, or its affiliates.
Summary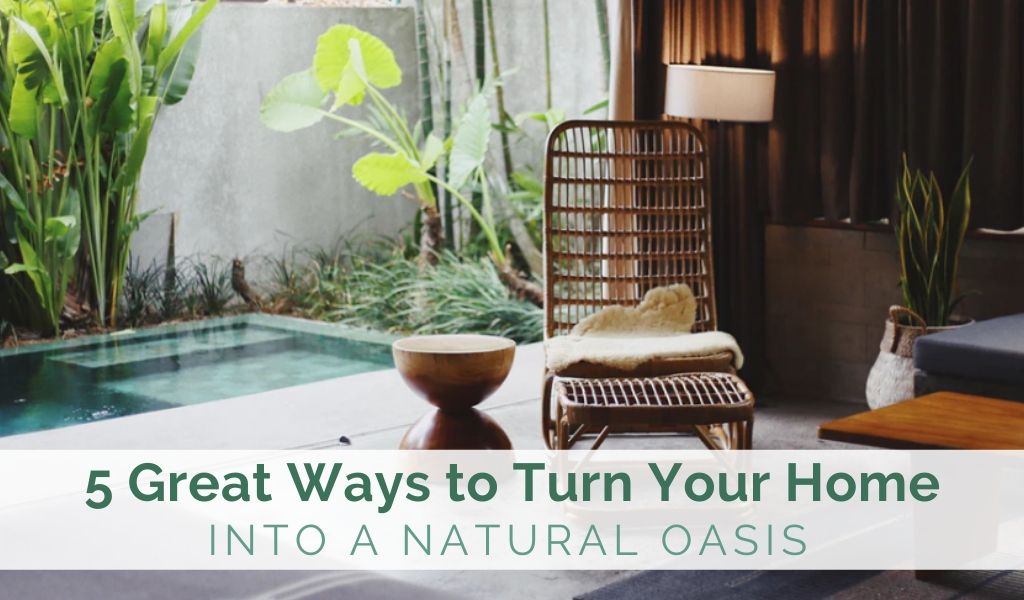 Article Name
5 Great Ways to Turn Your Home into a Natural Oasis
Description
Want to achieve a Zen-like spa experience right in your own home? This article will show you how! Use these five easy ways to turn your apartment into a natural oasis.
Author
Publisher Name
Publisher Logo