5 Essential Things To Settle Before Moving Out From Your Home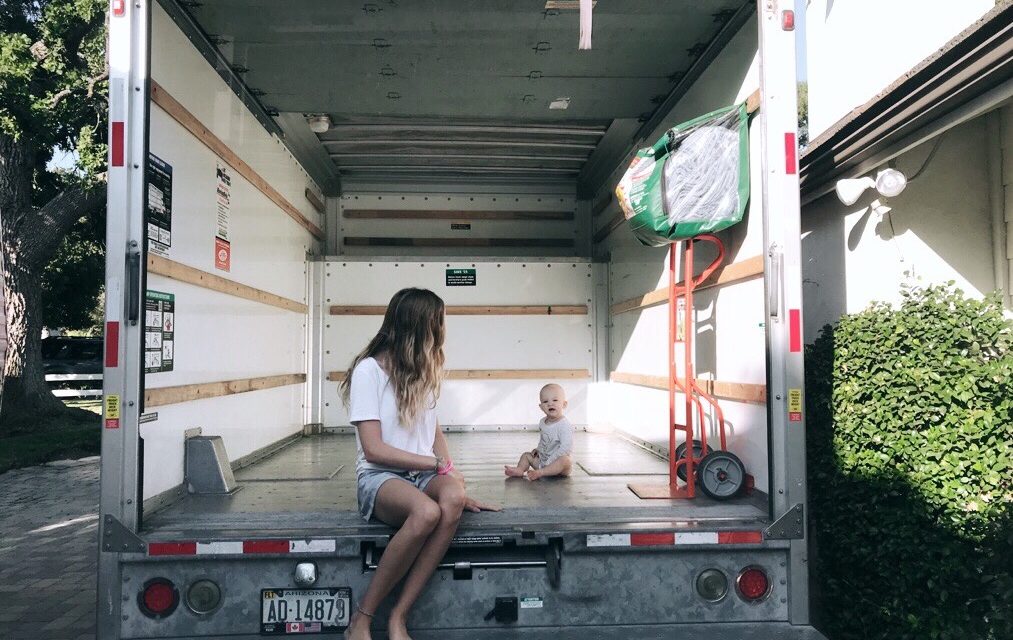 As an Amazon Associate I earn from qualifying purchases. | Amazon and the Amazon logo are trademarks of Amazon.com, Inc, or its affiliates. | As a content creator, I may receive payment for the endorsement of apartment communities.
Moving out of your home can be a challenging experience. This is especially true if you've stayed there for several years. Aside from the idea of leaving your friends and memories, you also need to settle certain things to avoid frustration and great inconvenience. To avoid these troubles, it's essential to prepare and plan your move-out date to ensure a comfortable and enjoyable start in your new home.
Keep reading this post to learn the five essential things to settle before successfully moving out from your home.
Home Sale
If you've decided to sell your old home and relocate to a new city, then it's essential to settle the sale process before the move-out date. This means looking for a potential homebuyer and closing the deal successfully. By sorting out the home sale process as early as possible, you can pay more attention to your moving tasks, making the whole journey as seamless as possible.
However, settling a home sale can be a tedious undertaking if you have no idea which selling method is right for you based on your needs and timeline. For instance, you can sell your old home to a cash home buyer or list it with a real estate agent. Whatever your option is, it's important to settle the sale before moving out of your home. That way, you can accomplish your relocation and start fresh in your new home as quickly as possible.
Likewise, if you want to familiarize yourself with the different selling methods, you can check this out or browse through reliable resource websites for more information.
Hiring Of Movers
It's also crucial to settle the process of hiring movers before the move-out day arrives. Unless you go for a DIY approach, you need to seek professional help from experienced movers to make the relocation a stress-free undertaking. With a moving company by your side, you can gain the following benefits:
They can keep your belongings safe using their rigorous training and best moving techniques.
They can move out all your possessions from your home much more quickly than you can.
They do all the heavy lifting, thereby saving you from back strain and other injuries.
They can address your concerns and provide efficient moving experience, so you can focus on other important matters related to your move.
Moreover, when hiring movers, it's best to factor in their experience, reputation, customer service, and other essential qualities. Doing so can give you peace of mind on your moving day, knowing you picked the right one for your relocation needs.
Change Of Address
Before moving out from your old home and getting settled in your new abode, you should ensure that you update your address with the concerned parties as soon as possible. That way, you can guarantee all your regular mails, including bills, letters, magazines, and postcards will reach you without any trouble once you arrive at your new home. When this happens, you can continue doing business as usual.
Moreover, when updating your address before your move-out date, you have four options. For instance, you can send out notifications online, at the local post office, by phone, and by mail.
Budget
Another thing to settle before moving out from your home is your budget. It includes the amount of money you need to pay for your relocation costs as well as the costs of living in your new home. Without a budget, the entire moving-out process can be financially and mentally stressful or even impossible. Hence, when fixing your budget, it may be best to consider the following:
Take an inventory of all the items you need to move with you.
List down all the potential moving costs.
Put money aside for your relocation.
Have an emergency fund to cover the emergencies during the move.
Try using a budgeting app to keep track of your budget and spending.
Once you have a budget, you can navigate your move-out day without financial challenges. Consequently, you can save yourself from some of the stress associated with relocation.
Transfer Of Utilities
You should also settle the utilities before moving out of your home. This means disconnecting your utilities in your old home and transferring them to your new place. Doing this is essential to ensure you'll spend the first few nights in your new home with water, electricity, gas, and Internet.
Thus, to settle your utilities, notify your utility service providers of your move a few weeks in advance to facilitate the disconnection and transfer. Also, don't forget to do a final meter reading of your outstanding utilities before moving out to make the final payments. If you get unexpected bills after the relocation, you can use the final reading reports for verification.
Bottom Line
Moving out of your home is never easy. There are many things to take care of to minimize the problems and ensure a successful relocation process. Therefore, if you're moving out soon, keep the information mentioned above in mind to familiarize yourself with the items that need to be settled beforehand. The earlier you sort things out, the higher your chances of having a positive moving experience.
Equal Housing Opportunity Rental providers will not refuse to rent a rental unit to a person because the person will provide the rental payment, in whole or in part, through a voucher for rental housing assistance provided by the District or federal government.
Offers included in posts
Pricing and availability is subject to change. | Terms and conditions may apply to any special offers referenced. Contact the apartment communities for details.
Sponsored Posts
Aparrtminty may receive payment for sponsored posts and guest posts