5 Things You Need To Know About Moving To Washington, DC
As an Amazon Associate I earn from qualifying purchases.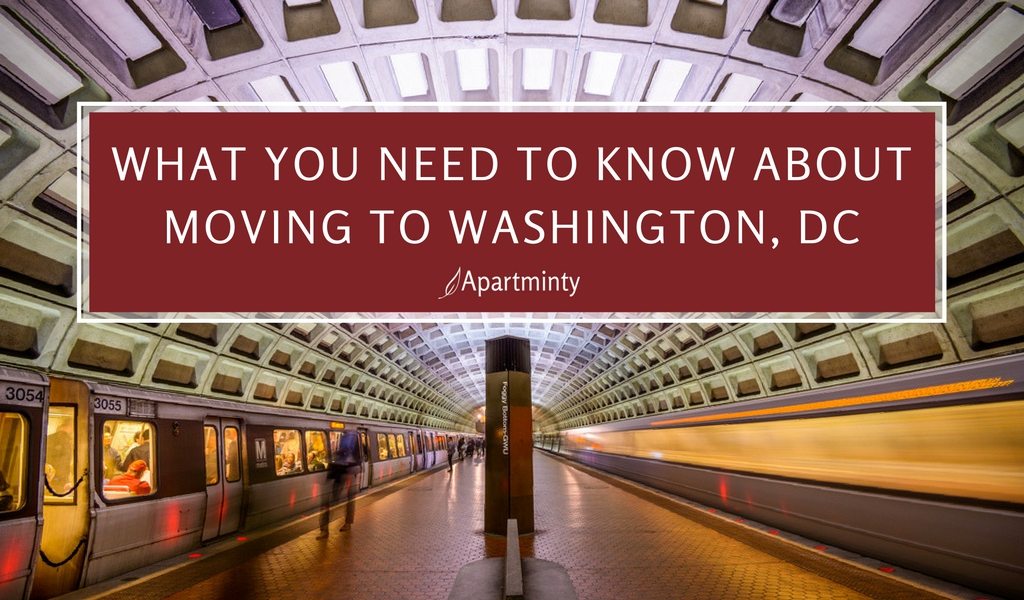 When preparing to move to DC, or any city really, there are plenty of important things to keep in mind.  Accounting for everything from parking permits for moving day to frequent road closures when the next marathon comes to town is important, and we've got you covered on that front.  But what about all of the fun and interesting things that make DC unique?    What about the factors that will help you decide where you want to live?  This post is a roundup of what we deem to be some of the more important, but not too serious, things to know when moving to Washington, DC.
DC Brunches Harder
Brunch is arguably our favorite meal.  Seriously – booze, breakfast foods and your besties all in one sitting…what's not to love?  But trust us when we say that DC takes the brunch game to a whole new level.  Almost every restaurant that serves either breakfast or lunch offers up a brunch on the weekends and brunch is no longer limited to Sunday enjoyment with many hot spots offering Saturday brunches as well.  Making brunch plans with friends, family and co-workers is easily more common than making dinner or happy hour plans and we wouldn't have it any other way.
What could possibly make brunch more appealing, you ask?  Making it bottomless.  Ok so you still have to wear pants in most scenarios, but bottomless brunch in DC means anything from bottomless mimosas and bloody marys for a set price to all food and drinks included for a set price.  Of the latter, some of our favorites include Masa 14 and El Centro with their unlimited small plates and brunch cocktails for $39 and $35 per person respectively.  The food, cocktails, and service are always outstanding, just be sure to make your reservations in advance as these places fill up quick!
The DMV Isn't Where You Go To Renew Your Driver's License
Ok so standing in line at the DMV is still something you have to do in the District, but when you hear "DMV", people are most likely referring to something else.  DMV refers to DC, Maryland, and Virginia.  The Washington Metropolitan Area is made up of the District Of Columbia as well as parts of Virginia (including Arlington and Alexandria) and parts of Maryland (including Bethesda, Frederick, and Gaithersburg).  The DMV moniker began picking up steam in the hip-hop community in the early 2000's and has now been widely adopted, all but replacing "The Nation's Capital" as the term used when referring to the DC area.
Stand On The Right, Walk On The Left
Despite frequent grumbling about the inefficiencies and lack of updates to the DC public transportation system, the Metro is a super convenient way to get around.  Take advantage of this resource, but when you do, be sure to use the escalators mindfully.  If you feel like walking, walk on the left-hand side, but if you feel like standing still and enjoying the ride, stand to the right side of the escalator to allow others to pass.  If you slip up and forget, fear not: you will almost certainly be reminded of this unwritten rule by someone late to work or trying to catch an approaching train.
If You Run A Red Light, You Will Pay The (Hefty) Price
While not on every street corner (yet), traffic light cameras are common and more are being installed all the time.  When you see that bright flash, you know that someone just landed themselves a $150 ticket: ensure that it isn't you by abiding by the traffic laws.
There Are 2 Trader Joe's & 3 Whole Foods Markets In DC
When it comes to grocery shopping, these two markets top our list.  Having a grocery store within walking distance of our apartments is also high on the priority list.  If you're in the same boat, take the time to factor these locations in when searching for your next place.  Sure, most have parking garages, but there's nothing quite like picking up fresh ingredients on your walk home from work or being able to run out and grab something in a pinch.  Here are the 2 current Trader Joe's locations (there's a third coming in 2017!) and the 3 Whole Foods locations.
Equal Housing Opportunity Rental providers will not refuse to rent a rental unit to a person because the person will provide the rental payment, in whole or in part, through a voucher for rental housing assistance provided by the District or federal government. Amazon and the Amazon logo are trademarks of Amazon.com, Inc, or its affiliates.
Summary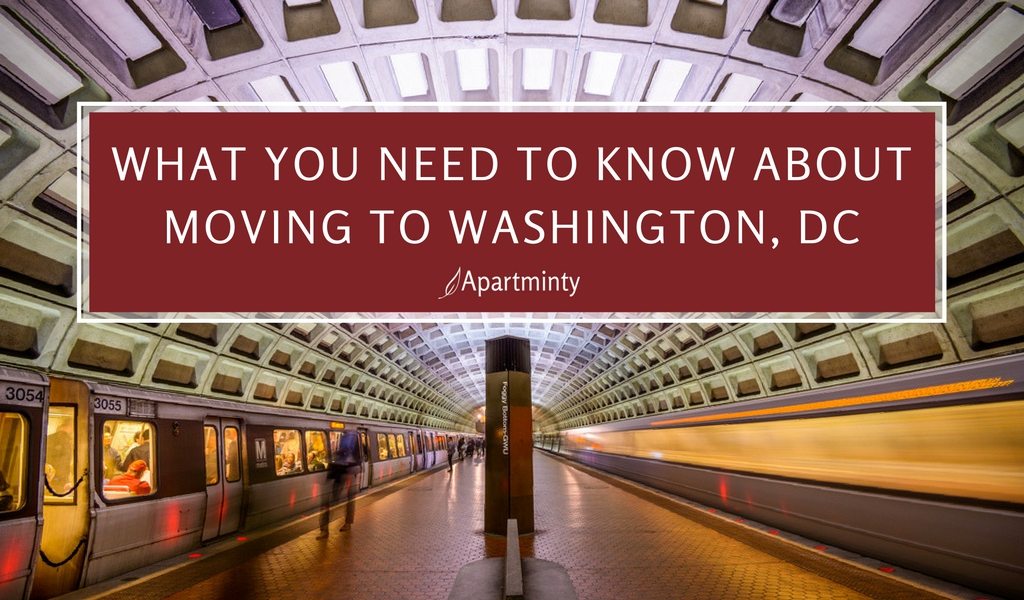 Article Name
5 Things You Need To Know About Moving To Washington, DC
Description
Is a move to the Washington, DC area in your future? Here's what you should know about life in the DMV (including what the heck the DMV is).
Author
Publisher Name
Publisher Logo