2016 Multifamily Marketing Trends: Staying in the Know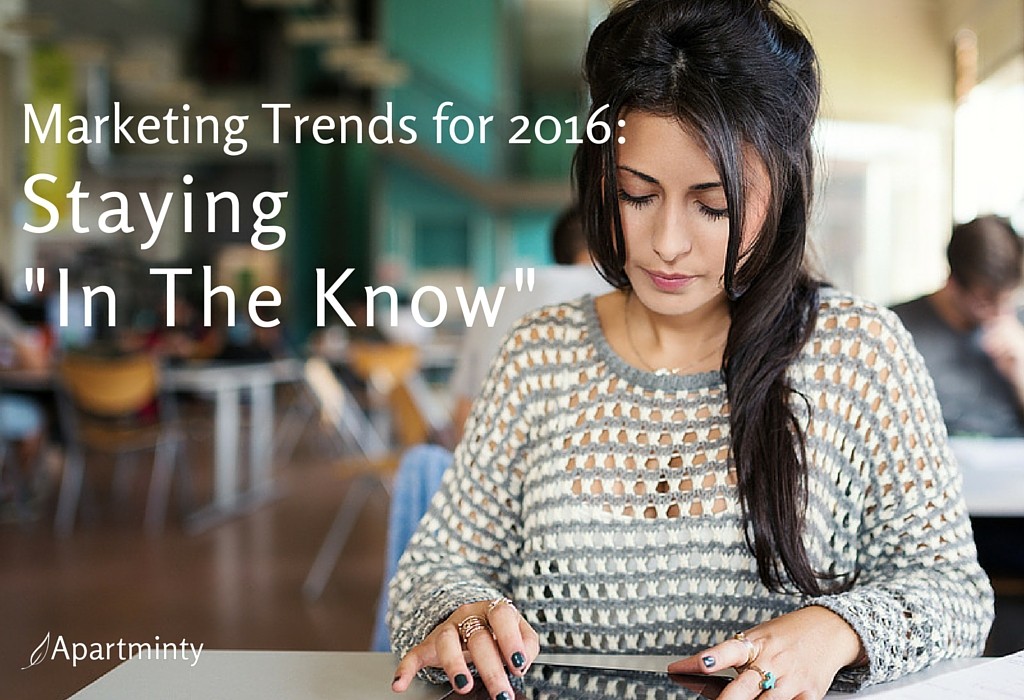 As an Amazon Associate I earn from qualifying purchases. | Amazon and the Amazon logo are trademarks of Amazon.com, Inc, or its affiliates. | As a content creator, I may receive payment for the endorsement of apartment communities.
Multifamily Marketing Trends: Staying in the Know
Over the past couple of weeks, we've had the pleasure of getting to know some of the top minds in multifamily marketing  and learning from their experiences.  As the last segment in this series about marketing trends, I wanted to share with you all how you can keep learning and stay on top of your marketing game.  So my final question to the crew was ….
How do you stay current with what's going on in marketing and technology?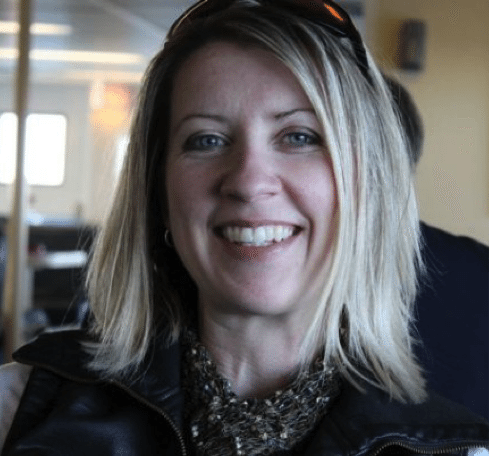 Sarah Greenough
Chief Marketing Officer, Princeton Properties Management
PrincetonProperties.com
Stay humble and keep learning
I am a tech junkie at heart, I tend to be an early adopter of technology so an overall awareness of trends comes along with this personal hobby. Also, I really enjoy marketing. I don't think we are ever done learning about this field because it is so closely tied to personal behavior and preference. People are complex. People are fickle. Our messaging has to be ever changing to keep up with current trends. Staying humble and interested in education helps.  There is always something new to learn.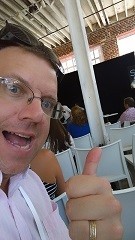 Bill Szczytko
Director of Leasing, WC Smith
WCSmith.com
 I read A LOT.
Blogs, articles in ReadWriteWeb, TechCrunch, even CNN. Google Plus is actually a great place where influencers post great content. Plus, I like to TRY new tech if it seems interesting.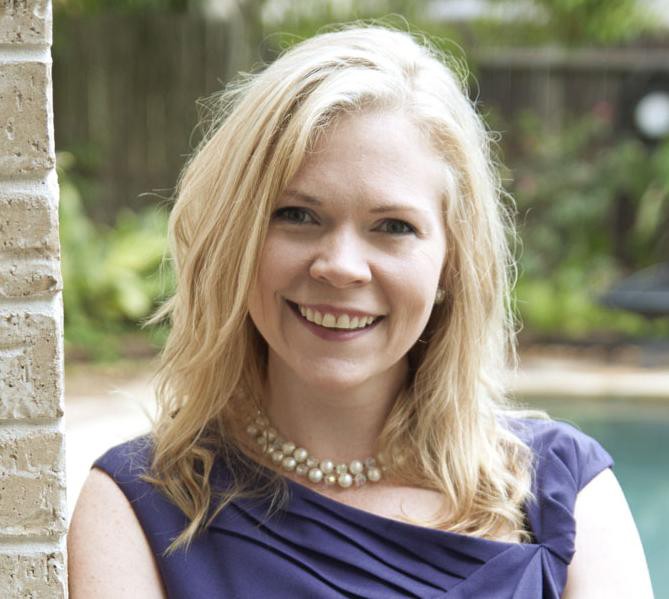 Summer Austin
Director of Strategic Marketing, Camden
SimplyCamden.com
Participate in non-industry associations
I serve on the board of the Houston chapter of the American Marketing Association which lets me connect with a lot of cool marketing people in all sorts of industries. I get great ideas from them all the time.
I also read a lot – blogs, articles, things I see on Twitter & Quora. (Quora is probably my favorite social site and few people seem to know about it.) You never know where the next great idea can come from.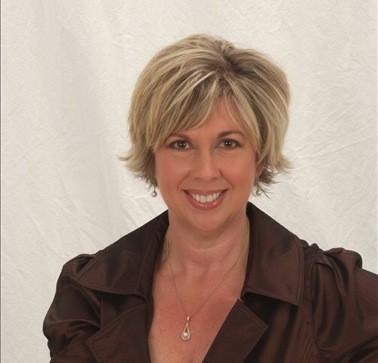 Elaine Williams
President, Elaine Williams Consulting Services
Former VP of Operations at UDR
EWilliamsConsulting.com
Watch the trends that our renters are using
Each year I choose "future hot trends to watch" that I like to label as my yearly "Crush". I can have a crush on some thing or a technology there does not seem to be a practical application for…they are just fun and sexy! Or that crush can turn into something serious that I want to commit to.
My 2016 "Crush" is on the Wearables trend. I know, I know…. many of these concepts are still preliminary and in conceptual stages. However, if this trend catches on…how could this change the multi-family industry? Already on the market are; wearables for pets (Whistle), tracking for every type of athlete (like Strava), and Jawbone has been around, but did you see how they are upping their style game and even presented their new line at New York Fashion Week?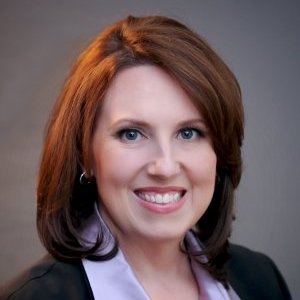 Laurel Zacher
Director of Marketing, Weidner Apartment Homes
Weidner.com
Trial and error is the best teacher
I read a lot, and usually from outside of our industry.   SocialMediaExaminer, Shep Hyken's newsletter, Harvard Business Review, AdAge, MediaPost, <grow> marketing, etc. I read it all!   I also enjoy attending conferences with speakers outside our industry as well as learning best practices from my peers. Honestly, though, trial and error is my #1 teacher.
Focus on the bullseye
Mostly reading the trades. I like the daily digests from AdWeek, Target's A Bullseye View newsletter is great (who doesn't love Target's marketing department?) To fuel my creative side, I read magazines that have nothing to do with the industry: AFAR, Real Simple and Wired to name a few.
Now to you…How do you stay in the know about marketing trends? What are your favorite sources to keep up with new trends and marketing strategies?
Equal Housing Opportunity Rental providers will not refuse to rent a rental unit to a person because the person will provide the rental payment, in whole or in part, through a voucher for rental housing assistance provided by the District or federal government.
Offers included in posts
Pricing and availability is subject to change. | Terms and conditions may apply to any special offers referenced. Contact the apartment communities for details.
Sponsored Posts
Aparrtminty may receive payment for sponsored posts and guest posts