Best Apartment Rooftops in DC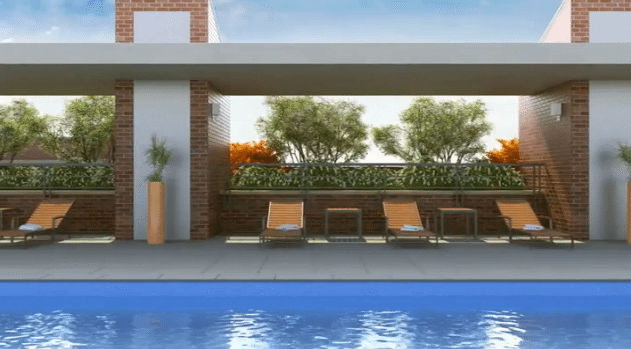 As an Amazon Associate I earn from qualifying purchases.
Washington, DC is a city that stands apart from the rest for a variety of reasons.  One of our favorite things about DC is the district-wide building height restriction.  You can read about the details of the restriction here, but what it means for us as consumers is that we enjoy fabulous rooftop views throughout the city.  Some of the best views are enjoyed by DC residents from their very own apartment rooftops, so we thought we'd let you in on some of our favorites.  Here are some of the best apartment rooftops in DC:
Located in the Mount Vernon Triangle community in Downtown DC, this brand new pet-friendly building is made up of one bedroom, one bedroom plus den and two bedroom units.  The sleek and modern exterior gives way to warm and stylish interiors, but what truly stands out is the two unique outdoor spaces.  A second floor tranquility garden provides a quiet, serene space complete with thoughtful landscaping, cozy seating, inviting fireplace and a beautiful water feature.  When you make your way up to the top floor, an impressive indoor lounge complete with full kitchen and floor to ceiling windows invites residents and guests to relax and stay a while.  A stroll around the rooftop unveils an outdoor grilling station, lounge area with modern fire pit, water wall feature, and two-tier infinity pool with lap lane.
Post from RICOH THETA. – Spherical Image – RICOH THETA
Post from RICOH THETA. – Spherical Image – RICOH THETA

Post from RICOH THETA. – Spherical Image – RICOH THETA
Nestled in the heart of the Columbia Heights neighborhood with easy access to the excitement and culture of the U Street Corridor, View 14 offers a  spectacular location and a host of community amenities to go along with it.  Sleek, luxurious features and amenities are refreshingly balanced by a friendly, personable staff, making our visit a true pleasure.  The rooftop of View 14 is a perfect way to end the day, with soothing landscaping, a grilling station, various seating options and lovely views of the city.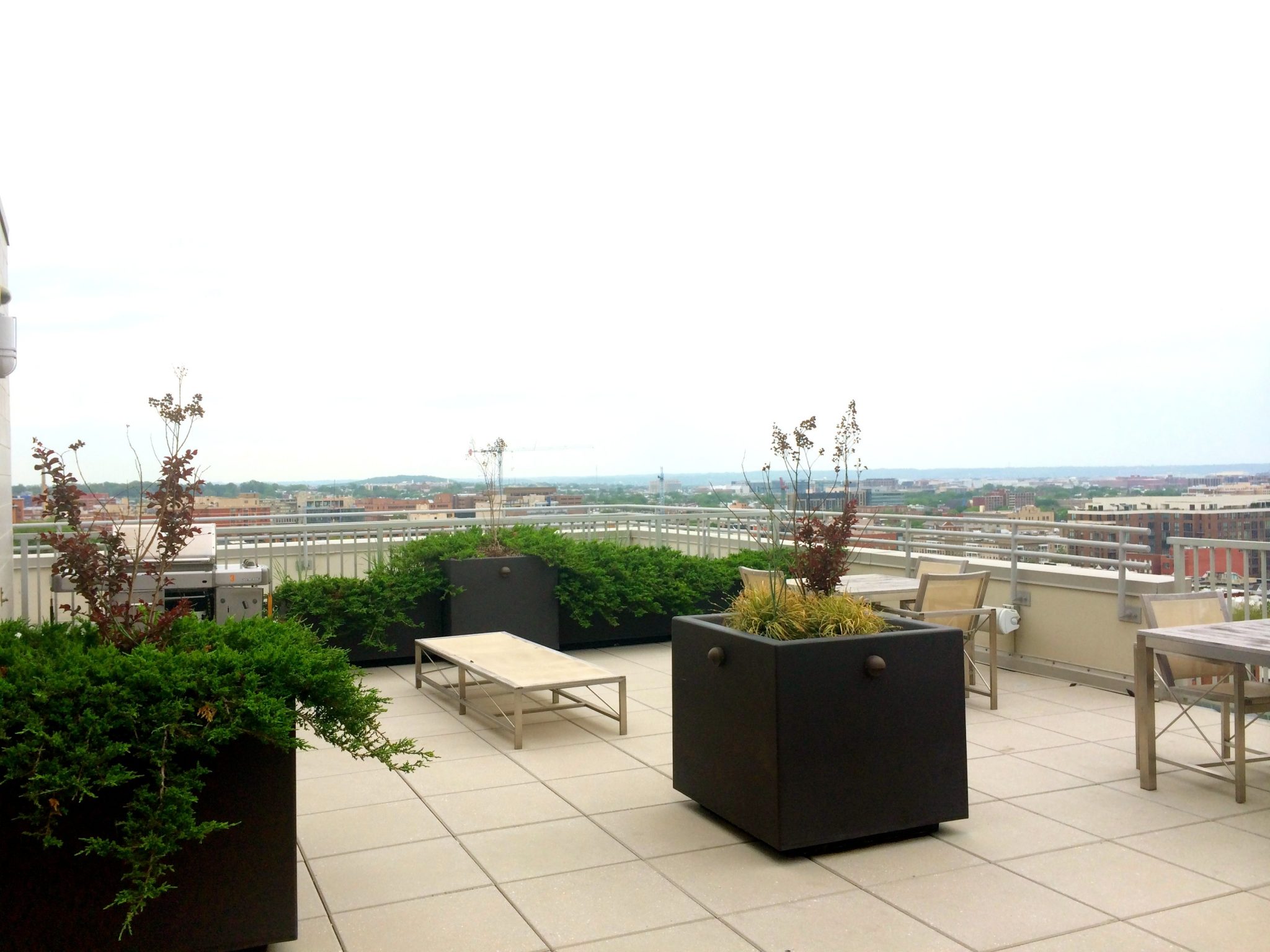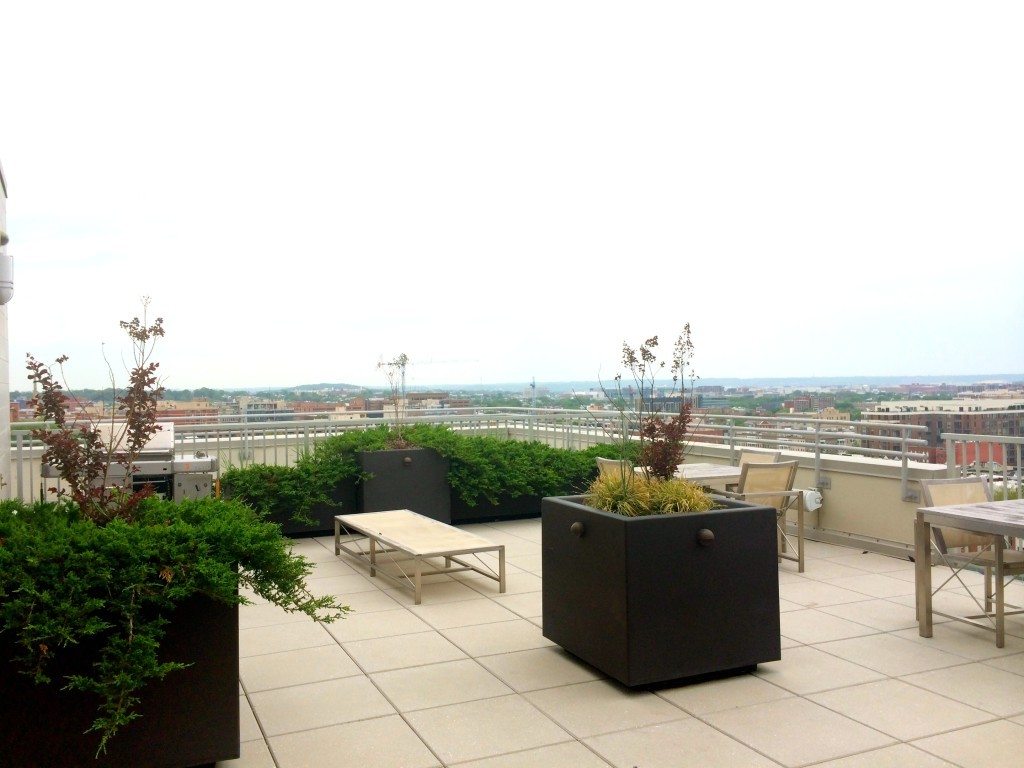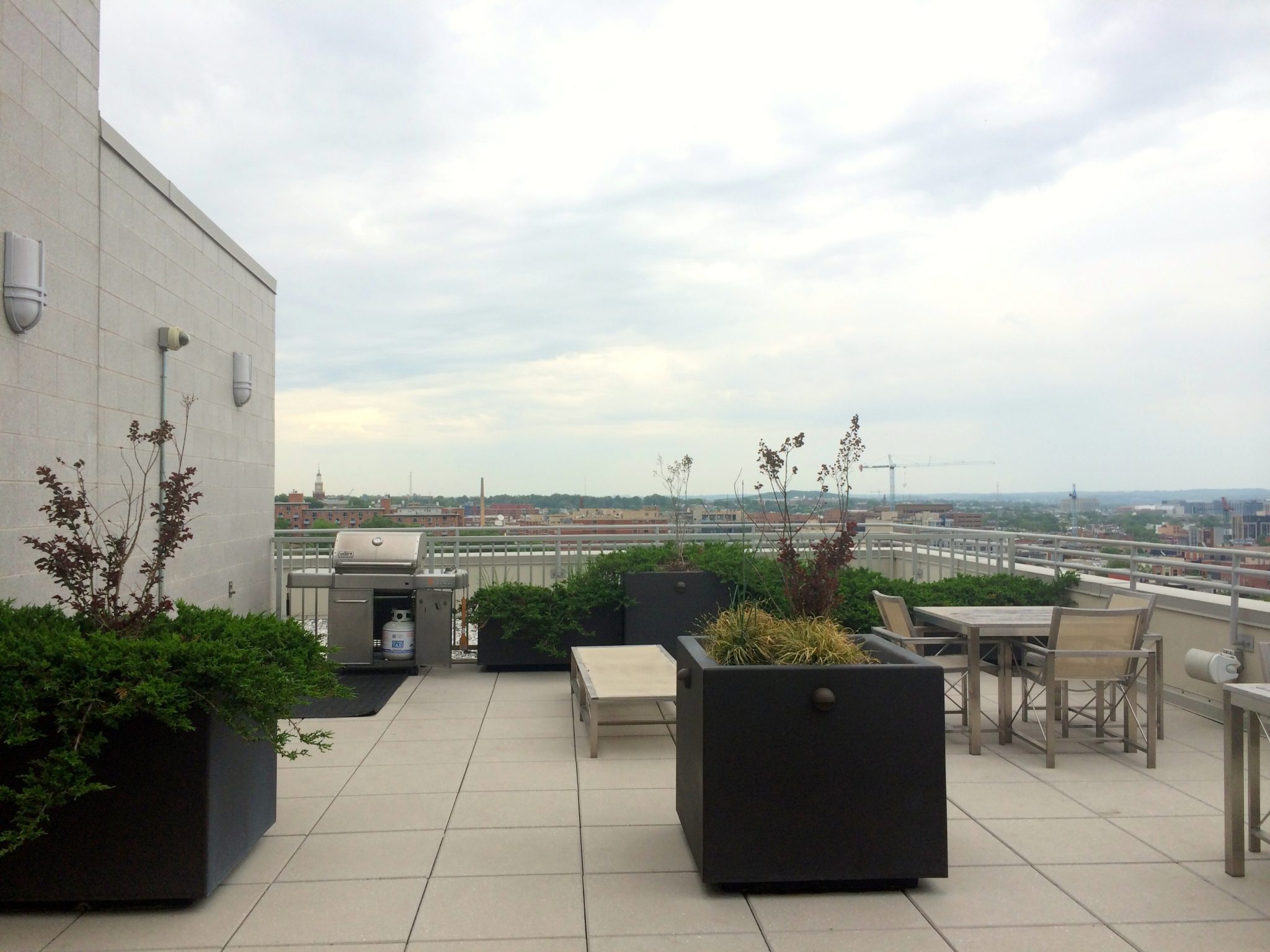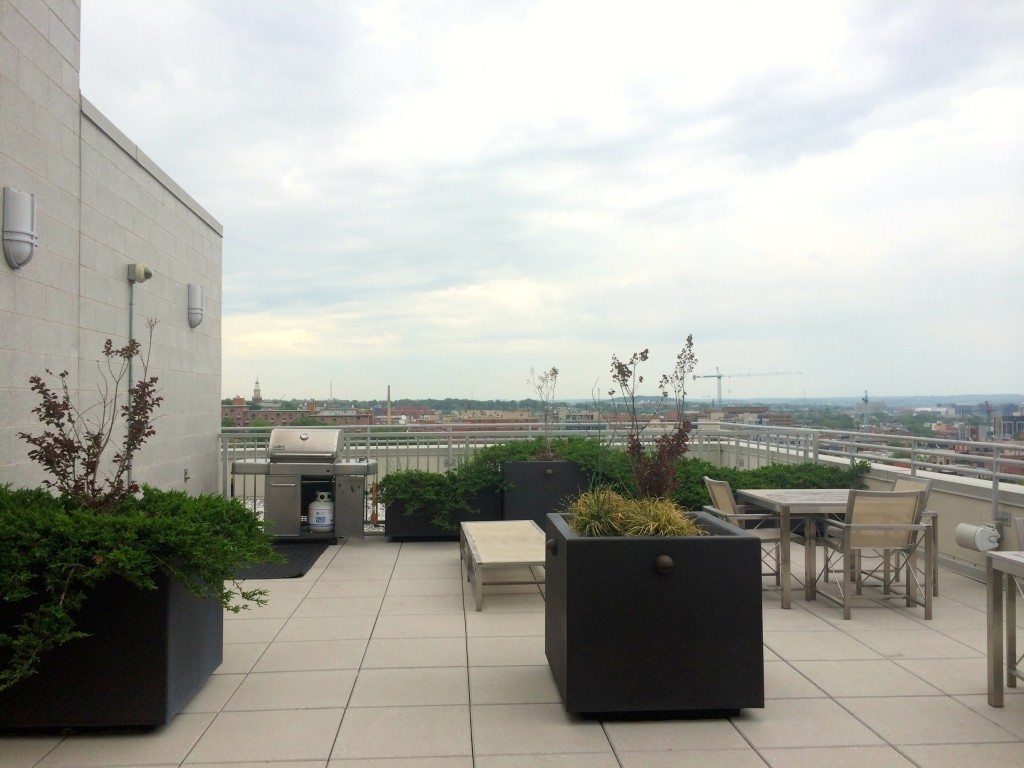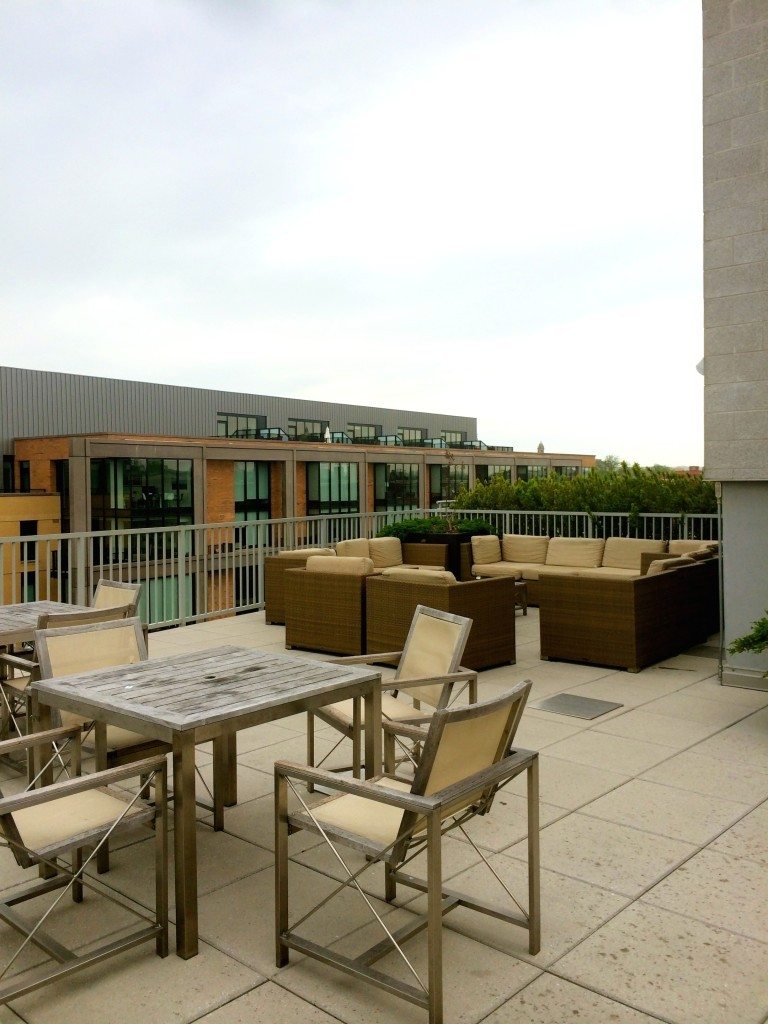 Post from RICOH THETA. – Spherical Image – RICOH THETA
Ready to find your next apartment?
Just a few blocks from the Red Line Metro station in the heart of NoMa, 2M Street is a brand new luxury apartment building with some truly unique amenities.  When you arrive at this super pet-friendly community, pet ambassador Emmy awaits you in the leasing office with nose pressed against the glass and booty in full wiggle mode.  A trip up to the rooftop unveils views of the Capitol building and the National Monument, and residents here enjoy access to the enclosed Skyline Cafe, 75-foot pool and zen garden.  It's worth mentioning the building's green features as well, including rooftop solar panels and a water cistern, used to irrigate the landscaping throughout the building.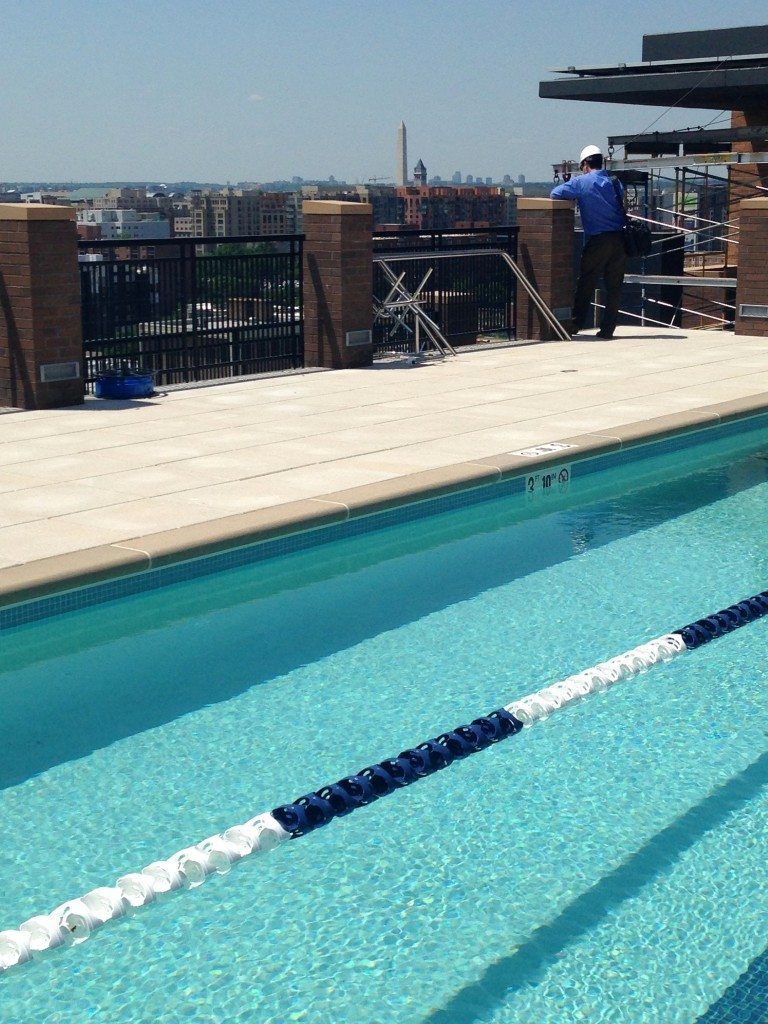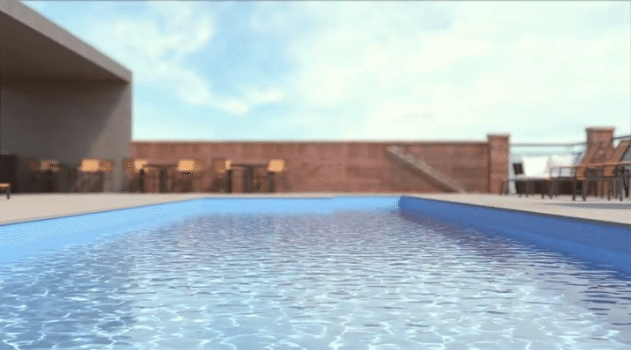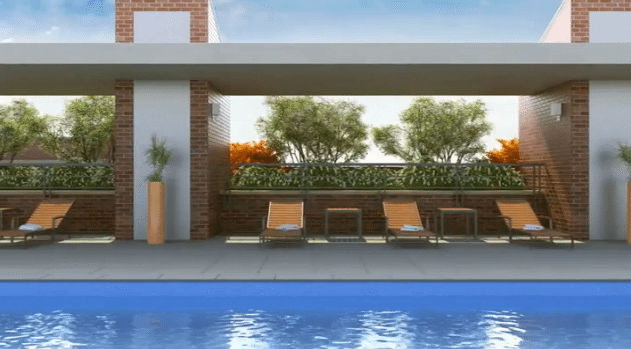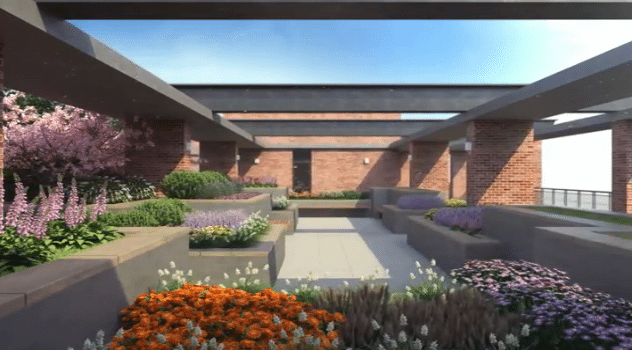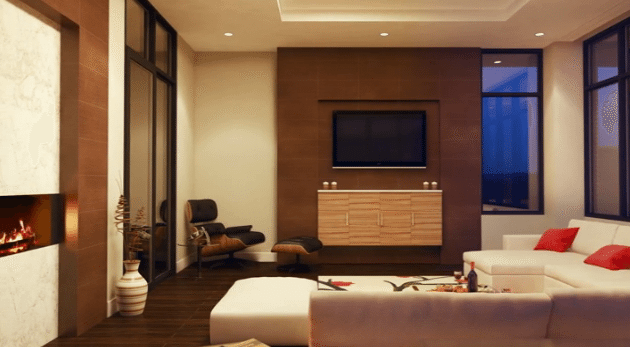 Post from RICOH THETA. – Spherical Image – RICOH THETA
Minutes from Georgetown and Dupont circle, yet tucked away amongst the open green space of Francis Playground, West End 25 is a prime example of Location, Location, Location.  This pet-friendly, luxury apartment community is entitled to some bragging rights, having been named the first LEED gold certified apartment building in DC by the US Green Building Council.  An elevator ride up to the top floor opens up to two separate rooftop spaces.  The first is a sun deck, complete with a grilling station and bar area and the second is the sparkling pool surrounded by inviting lounge chairs.  Both spaces provide residents with exceptional views of the DC skyline and beyond.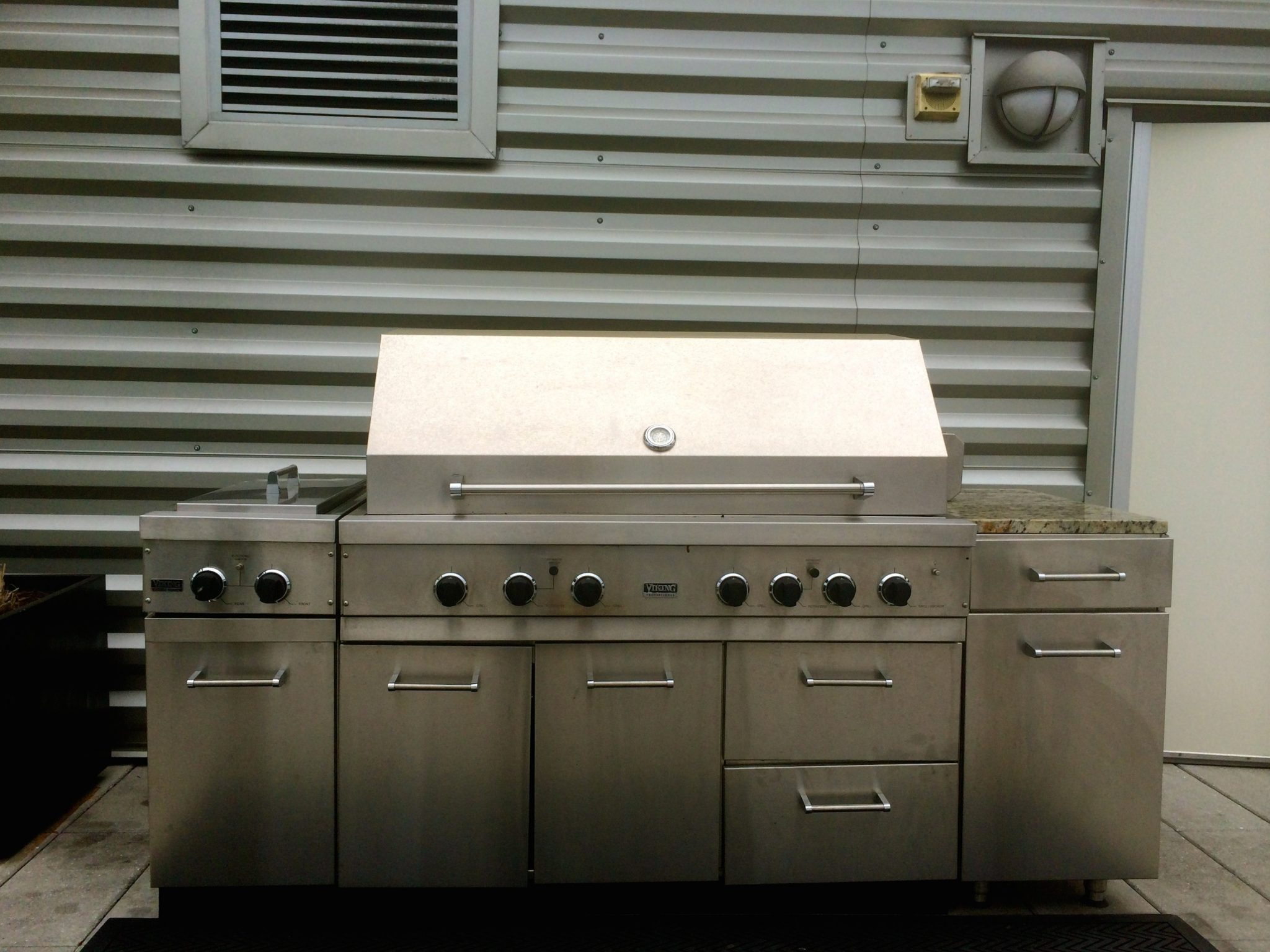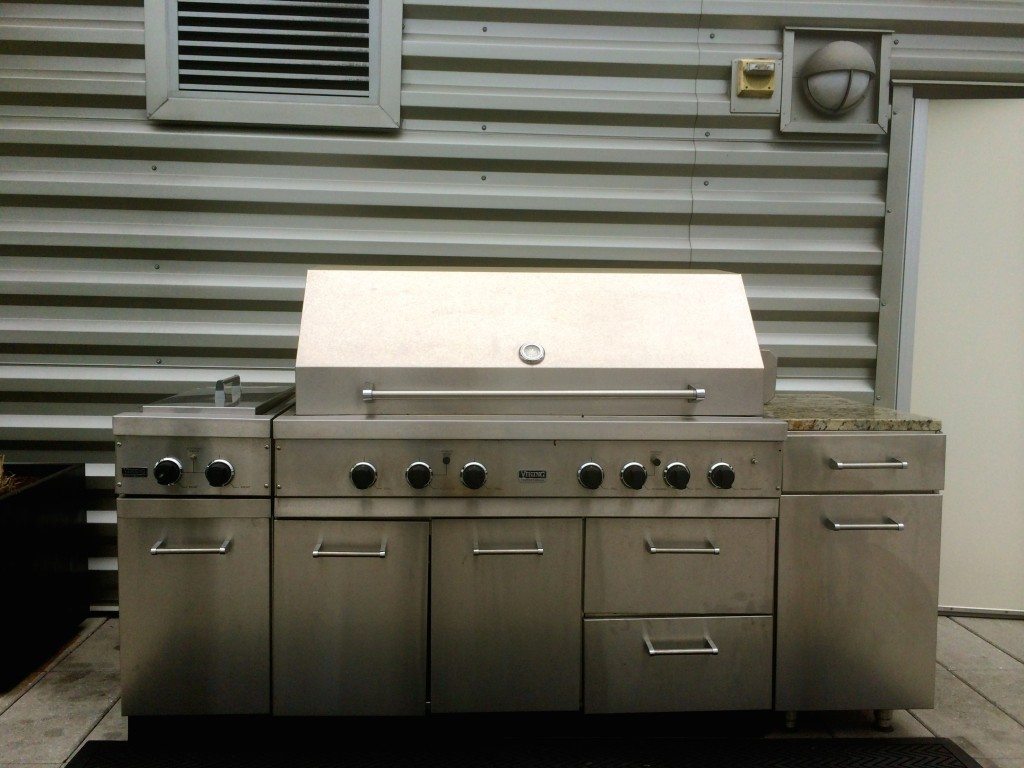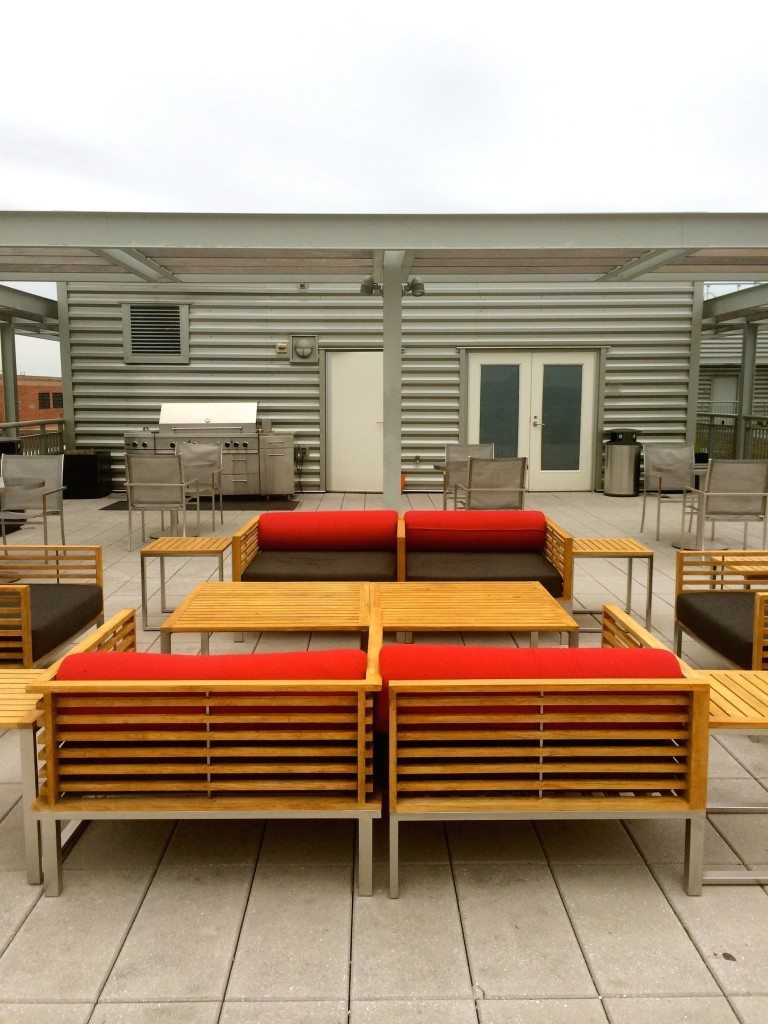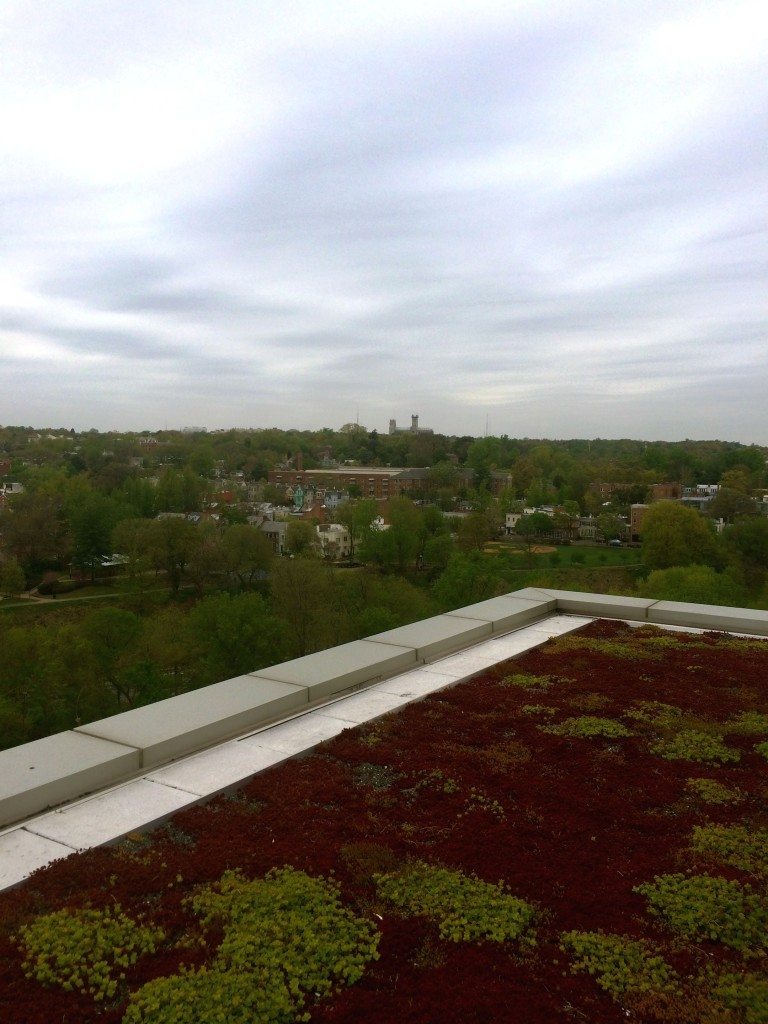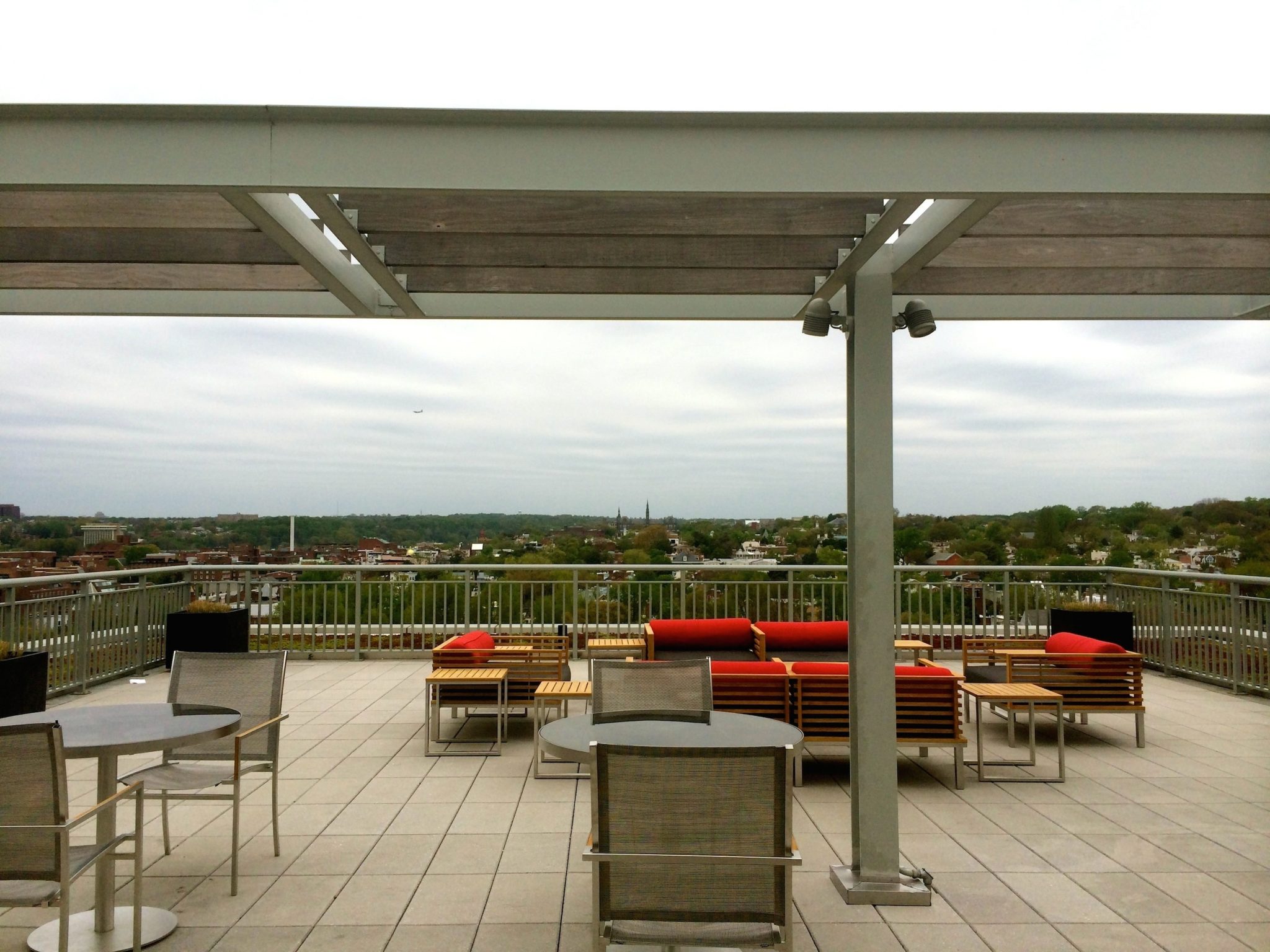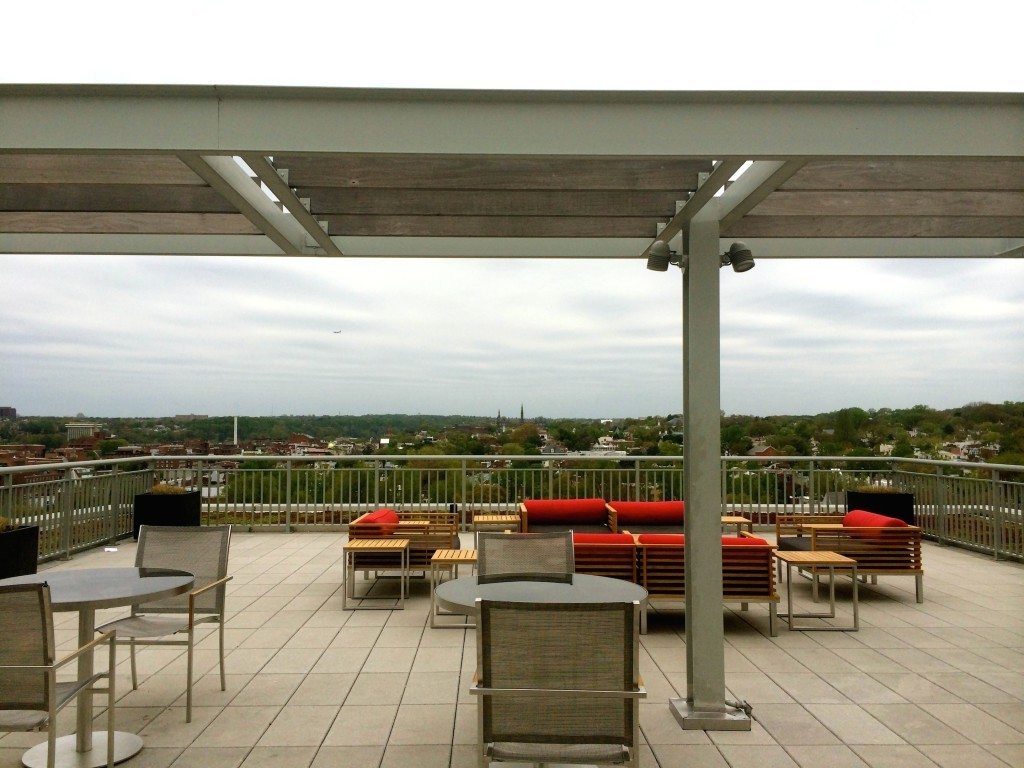 Post from RICOH THETA. – Spherical Image – RICOH THETA
Post from RICOH THETA. – Spherical Image – RICOH THETA
This apartment building, located in the Kalorama Triangle area of Northwest DC, has recently undergone a thorough renovation and it shows.  A clean, subtle lobby and leasing office lead to a chic and welcoming lounge.  Hop on the elevator to take a peek at the brand new rooftop, complete with grill and wet bar.  Looking over the city from this vantage point makes you feel a world away from the hustle and bustle, though it remains just outside your front door.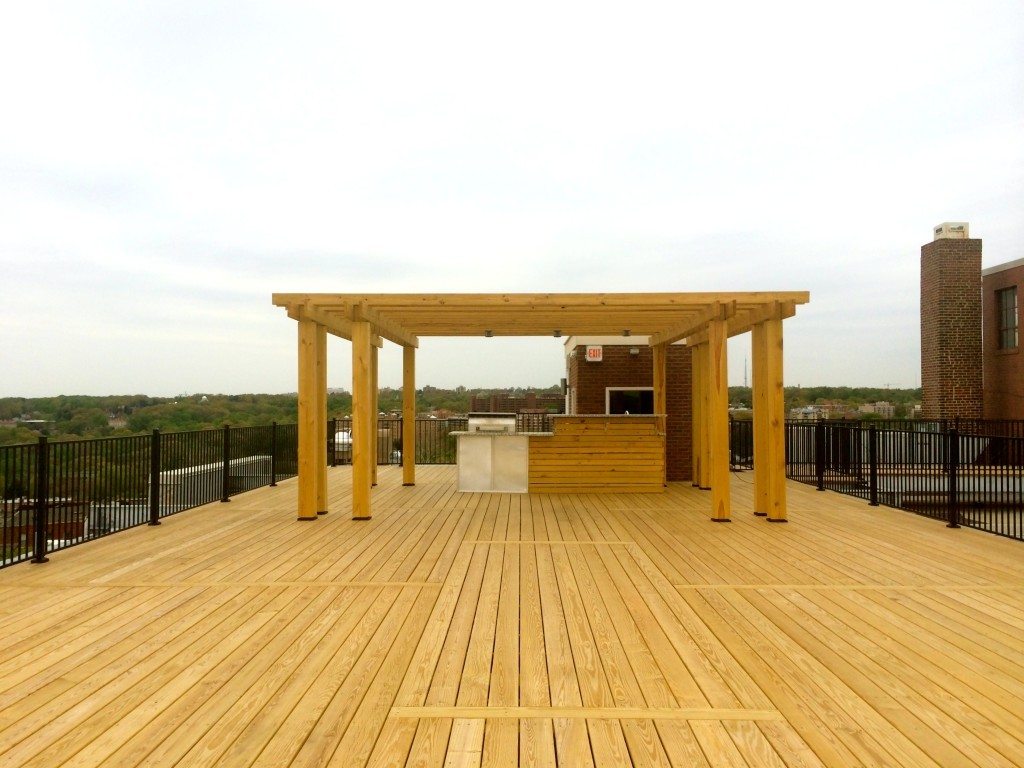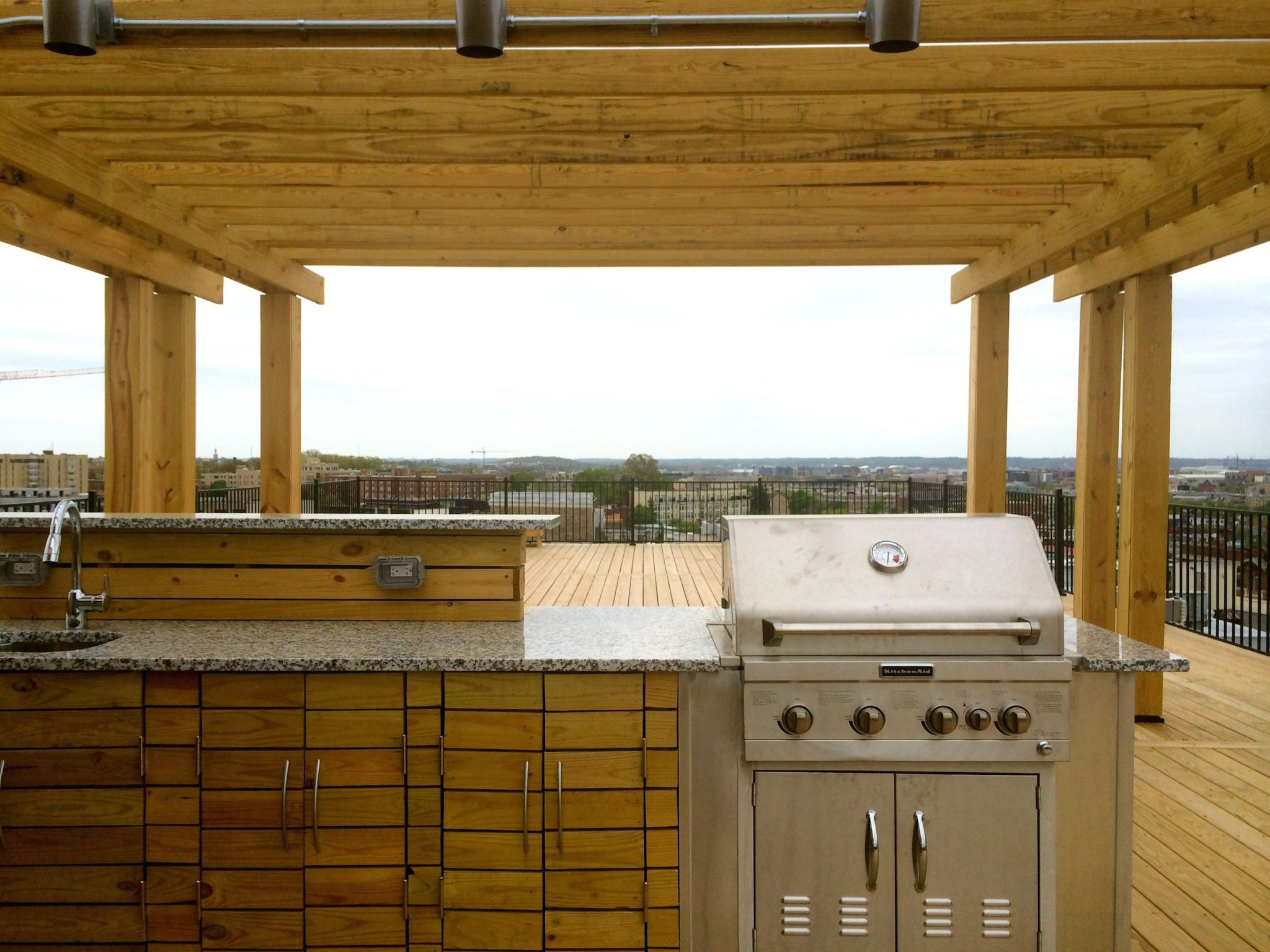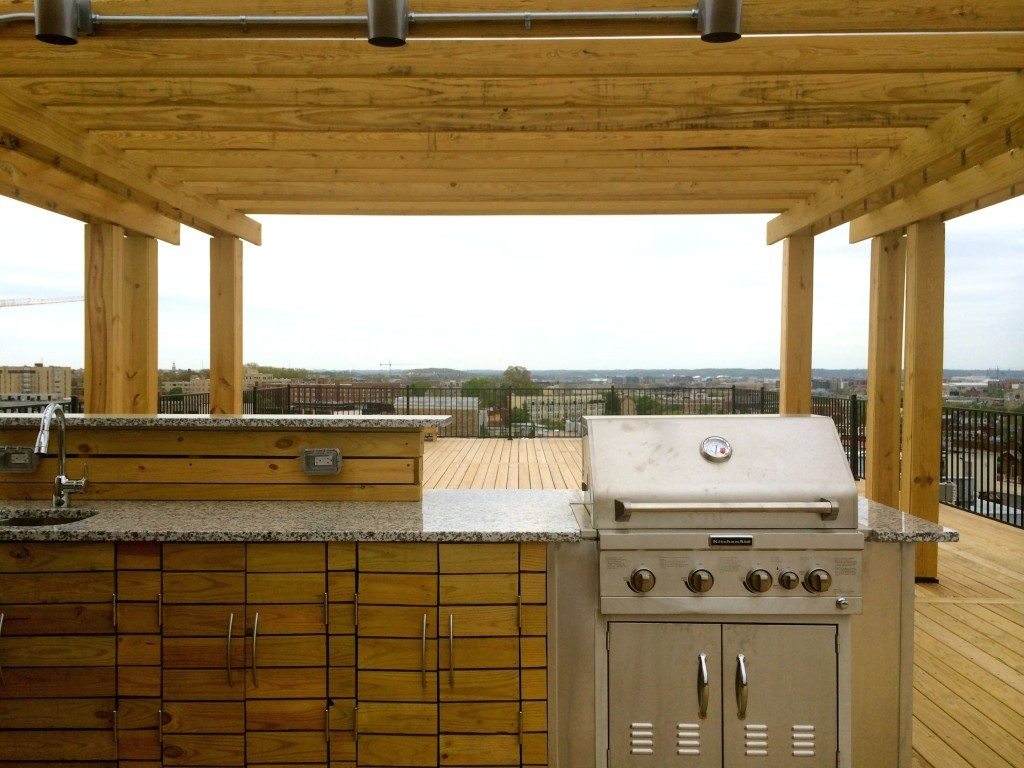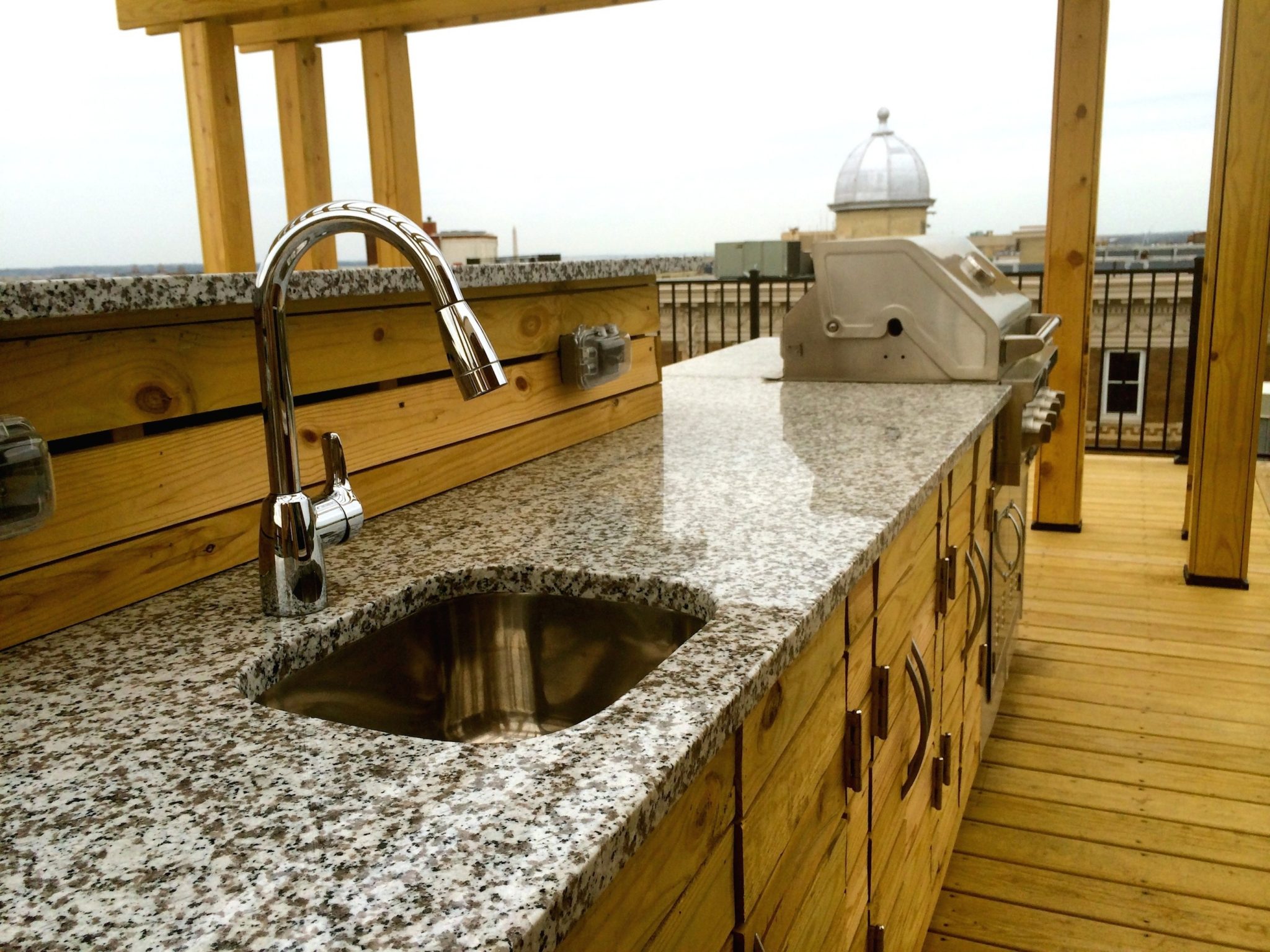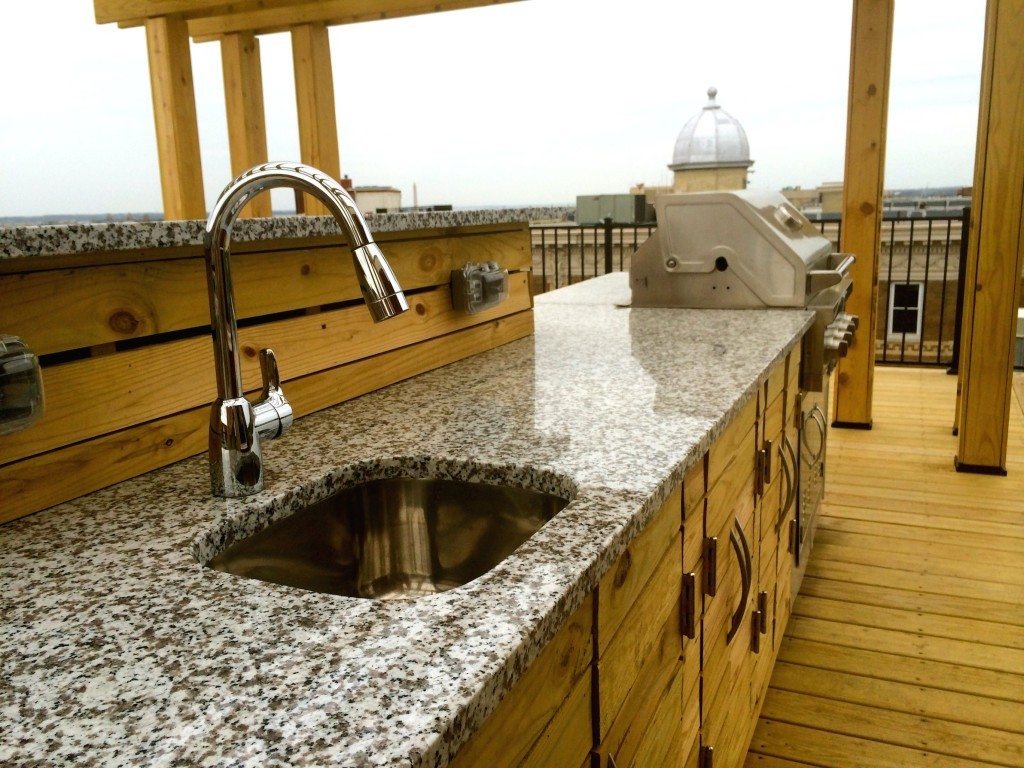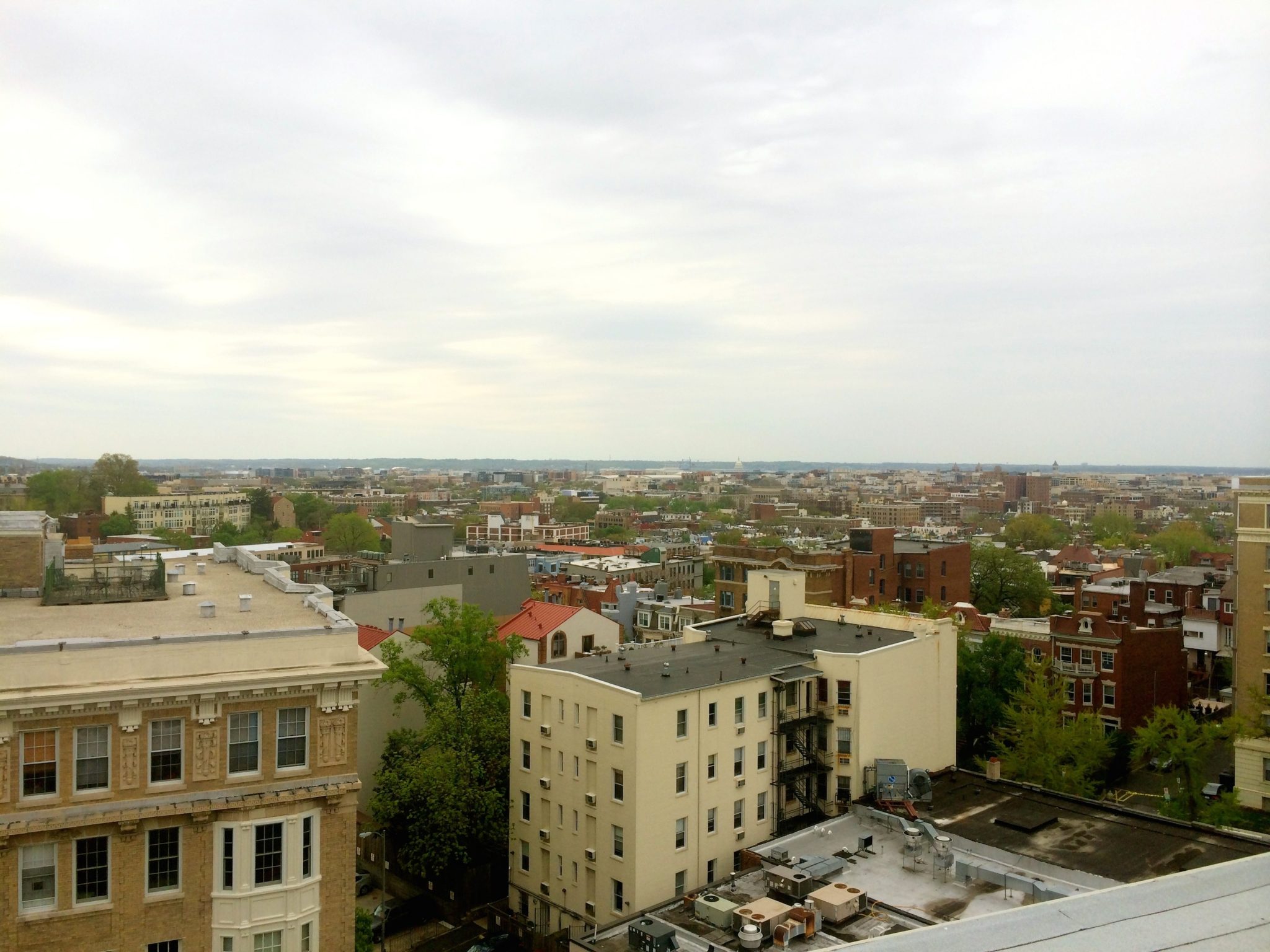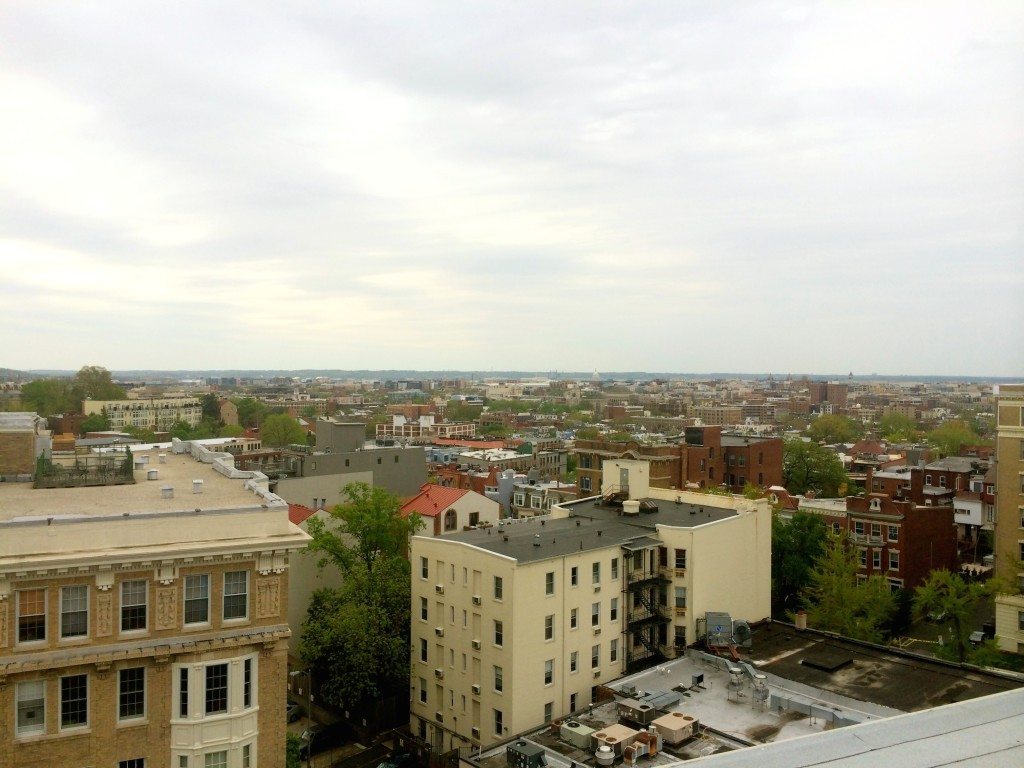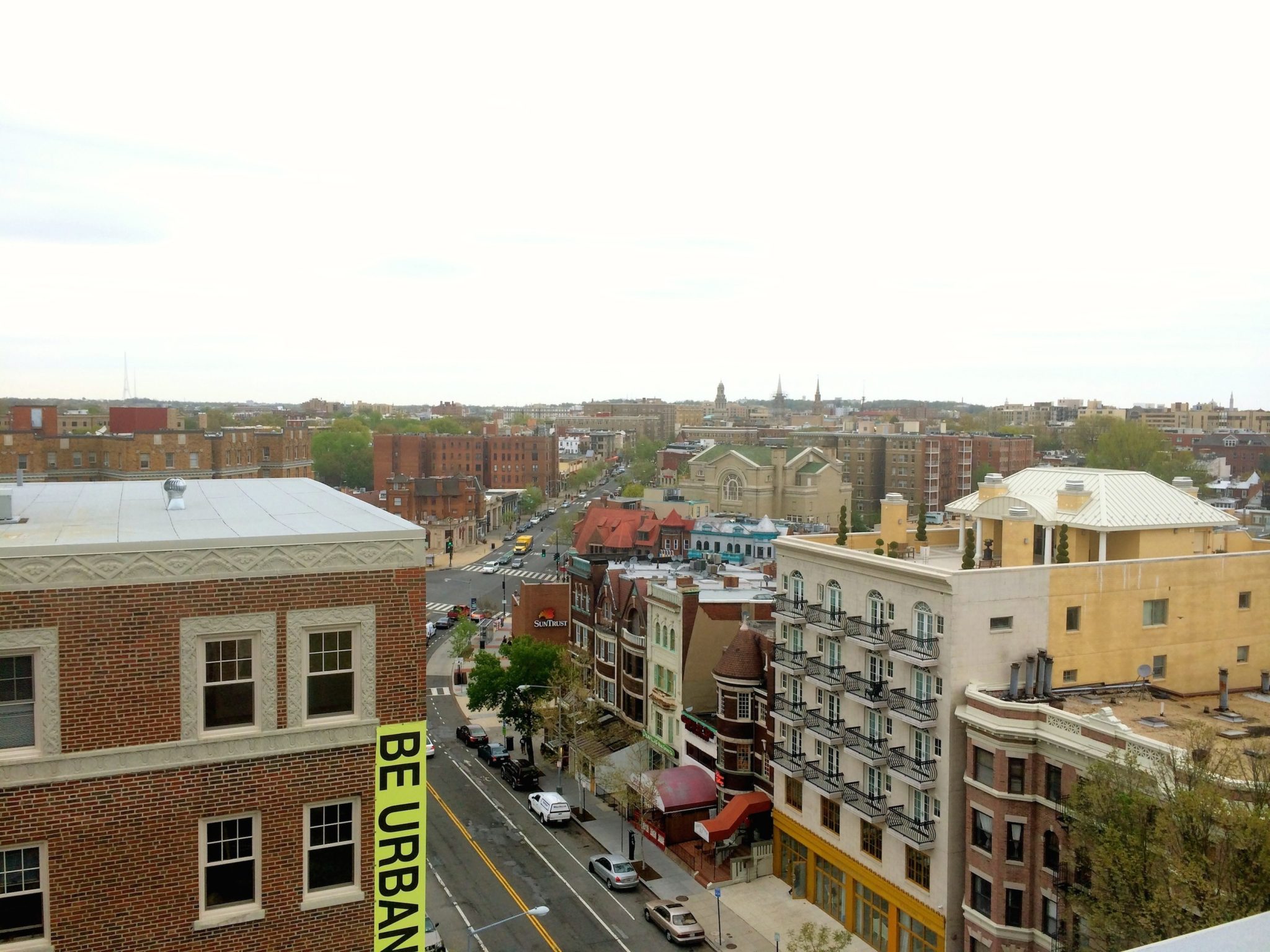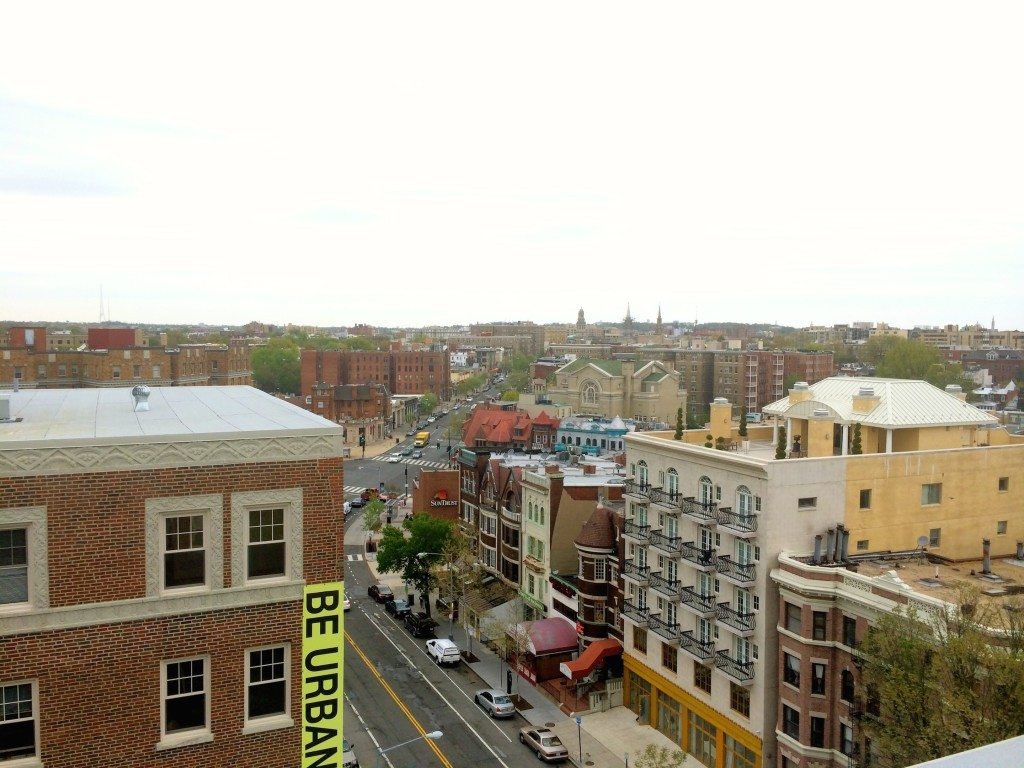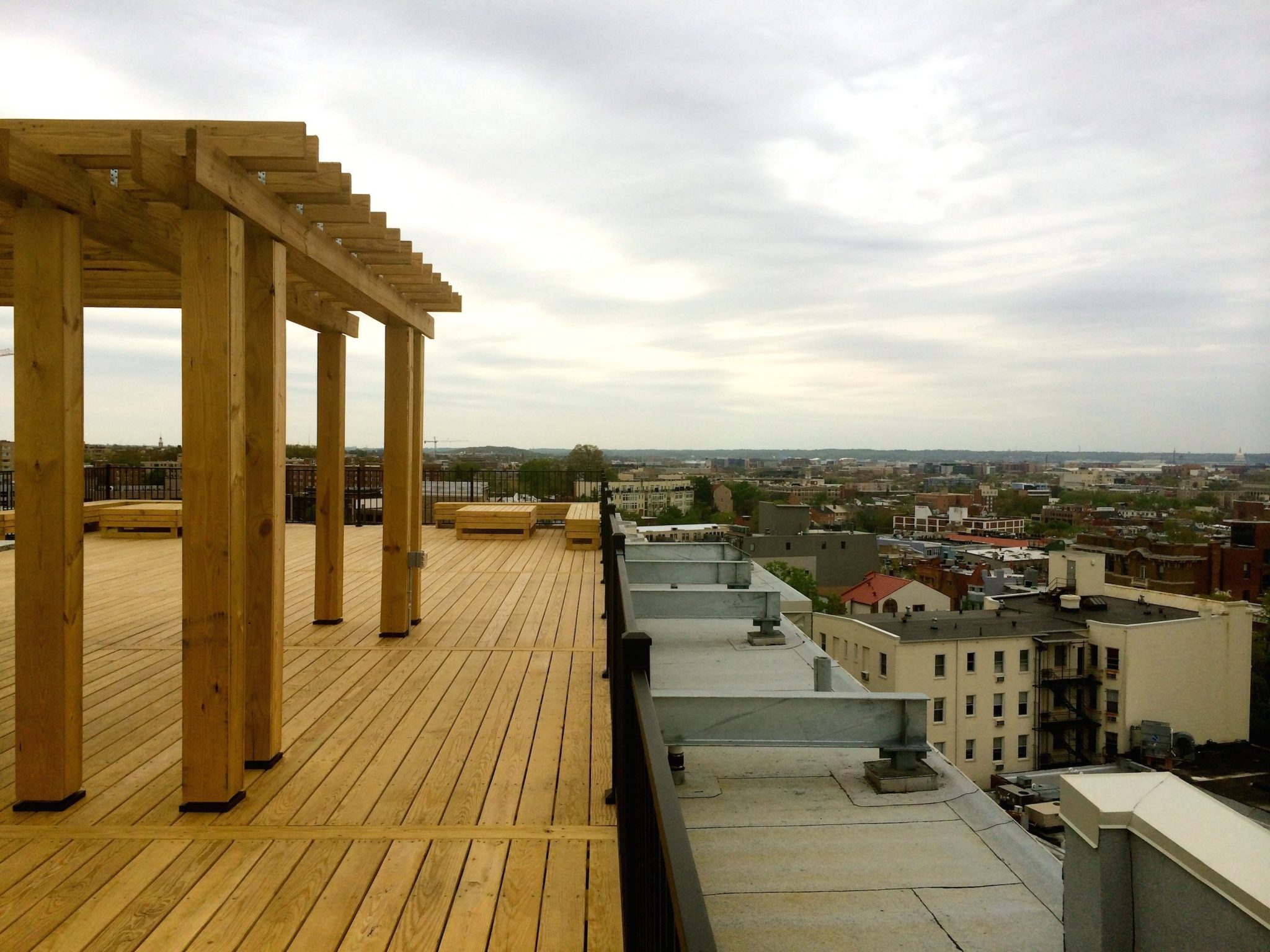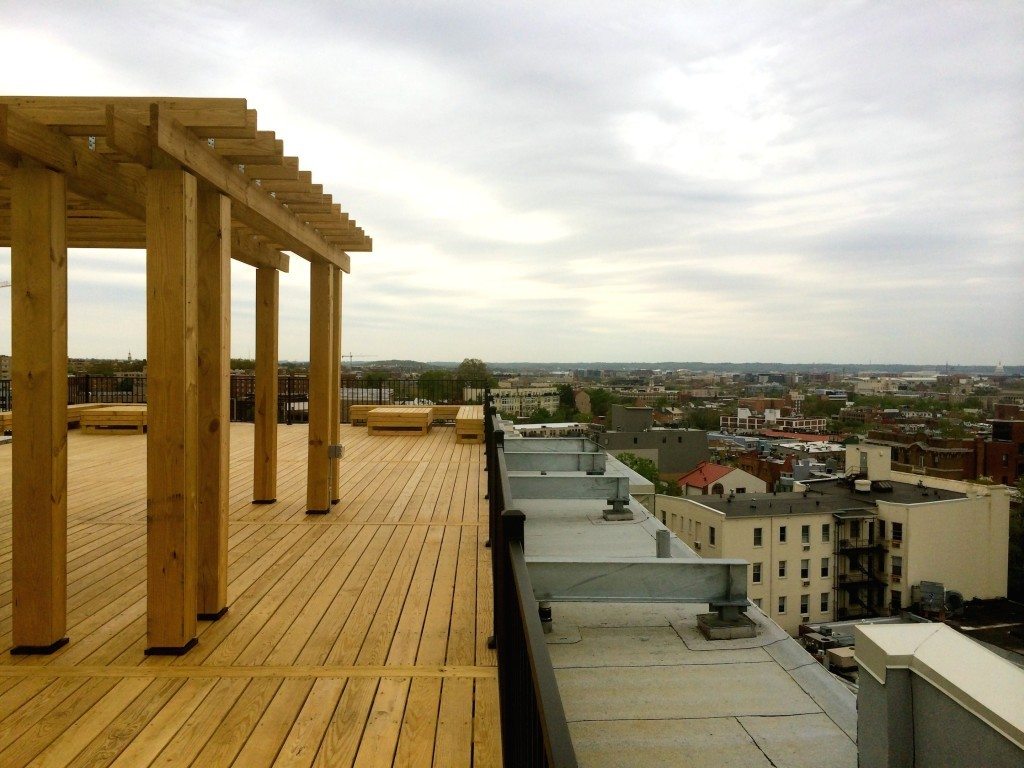 Post from RICOH THETA. – Spherical Image – RICOH THETA
Bonus Rooftop!
A post about DC rooftops would be completely remiss without a mention of one of our favorite restaurants ever, Masa 14.  This unique eatery is one of Richard Sandoval's brilliant creations, featuring Latin-Asian cuisine in a small plate presentation.  If we had it our way, you could find us here every Sunday indulging in the bottomless brunch to end all brunches.  That's right, bottomless cocktails and limitless small plates are delivered to your table by a well-informed, friendly, nonjudgmental staff (that last one is key when you've worked your way through the whole menu and are thinking about seconds).  You'll want to book your table a few weeks in advance, and don't miss the views and relaxing vibes up on the rooftop.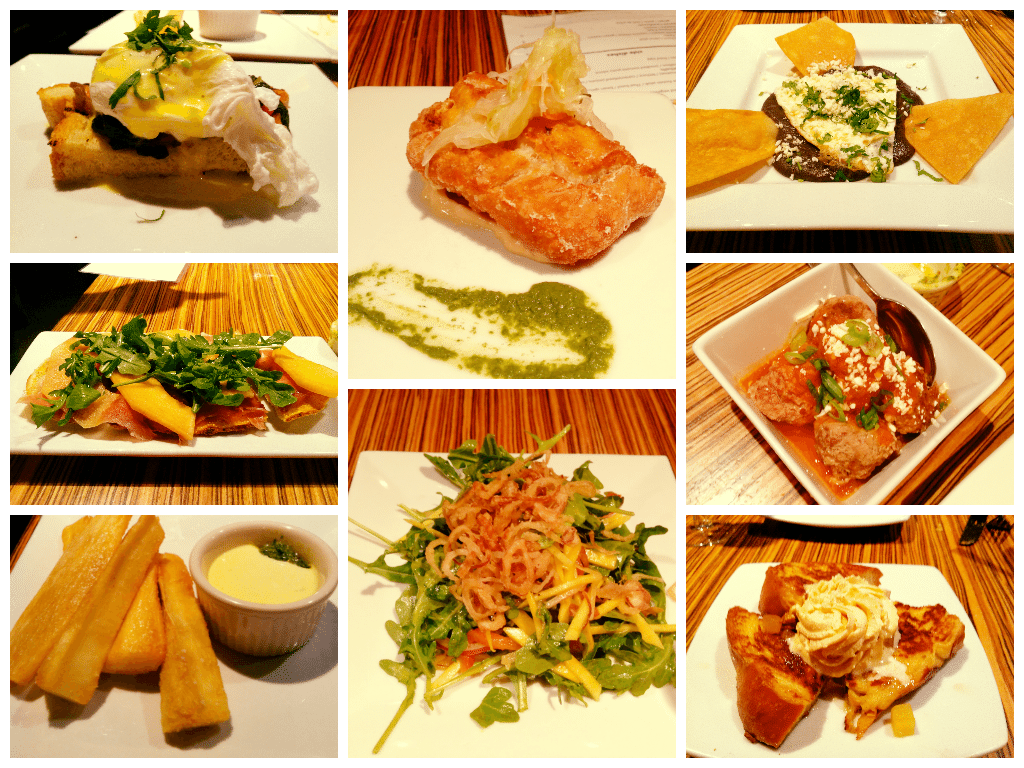 Amazon and the Amazon logo are trademarks of Amazon.com, Inc, or its affiliates. Rental providers will not refuse to rent a rental unit to a person because the person will provide the rental payment, in whole or in part, through a voucher for rental housing assistance provided by the District or federal government.