13 DC Apartments under $1500 Available to Rent Today
As an Amazon Associate I earn from qualifying purchases.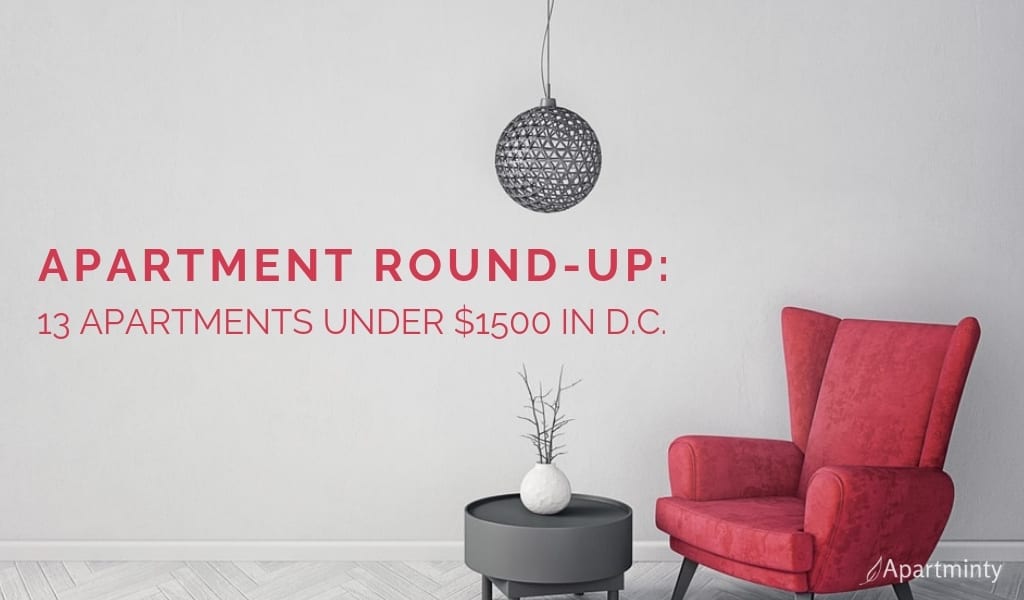 You may have read recently that apartments in DC aren't affordable.  If you're new to DC, understanding the affordable housing options in the district can be a challenge, so we made you this handy guide. We also went on the hunt for you and found 13 apartments for under $1500 available to rent now in Washington, DC!
Apartment hunting on a budget in Washington, DC is all about what trades you are willing to make.  A less trendy neighborhood will likely result in a larger apartment or a lower rent. Is a state of the art gym a must-have amenity for you? That's okay, just know that you're going to be squeezing into a smaller apartment.  The good news is, there are plenty of options!  This week we bring you 13 studio or one-bedroom and even a two-bedroom apartment for under $1500 available to rent now!
Looking for something different?
Search other available apartments in the Washington, DC area.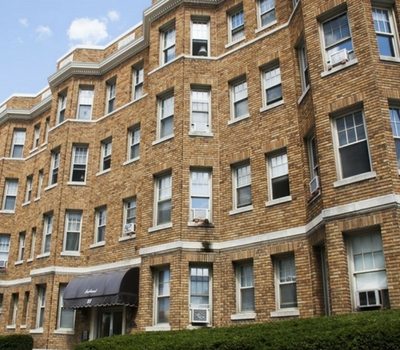 Studio $1295 | Available Now
23 2nd  Street, NE
Washington, DC 20002
Everyday living is made comfortable and effortless at The Foreland. You can look forward to a convenient location, shopping, and a multitude of dining options. The units are equipped with hardwood floors and ample closet space. Multiple windows in each apartment provide ample amounts of natural lighting. The community is located directly across the street from the Supreme Court building and within walking distance of Capitol South Metro, the National Mall, Capitol Hill, and Union Station. Convenience and comfort are guaranteed at The Foreland.WC Smith embraces the belief that great customer service is our best amenity. Living at the Foreland means experiencing a higher level of service. Our service team is available 24 hours a day and you can access your resident account online any time; day or night. Discover classic charms and modern conveniences of the Foreland, located in the Capitol Hill neighborhood of Washington, DC.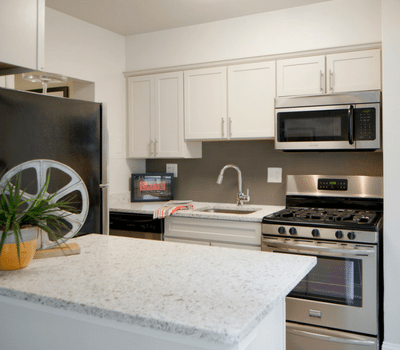 1 Bedroom  $1495 | Available Now
5415 Connecticut Avenue, NW
Washington, DC 20015
Experience a lifestyle that is as rich in history as it is in local activities. The Kenmore's Connecticut Avenue location is distinct and convenient. This residence offers a 24-hour concierge beautifully renovated, classic style interiors. Spacious studios, one and two bedroom apartments are equipped with expansive windows that offer exceptional views.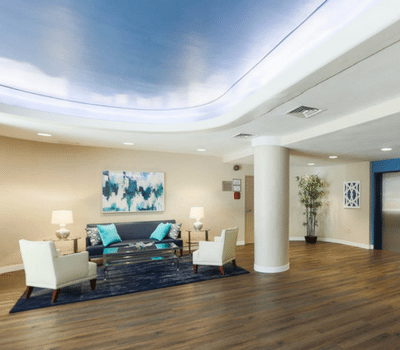 Studio $1450 | Available 11/29
1475 Euclid St NW
Washington, DC 20009
Hilltop House is a hidden jewel of the Adams Morgan neighborhood. This community offers studio and one-bedroom apartments for rent. Each apartment has large windows and breakfast bars; creating a cheerful, open, and bright atmosphere. To keep apartment living and budgeting easy, all utilities are included with your rent. Hilltop House faces Meridian Hill Park, where residents may take in a variety of social and cultural events. Every Sunday the park is activate with kickball leagues, yoga classes, Frisbee sessions, and drum circles. Just a couple of blocks from the Hilltop House apartment community is the Columbia Heights Metro station with access to both the green and yellow like. Hilltop House Apartments have the perfect location to take in all that Washington, DC has to offer.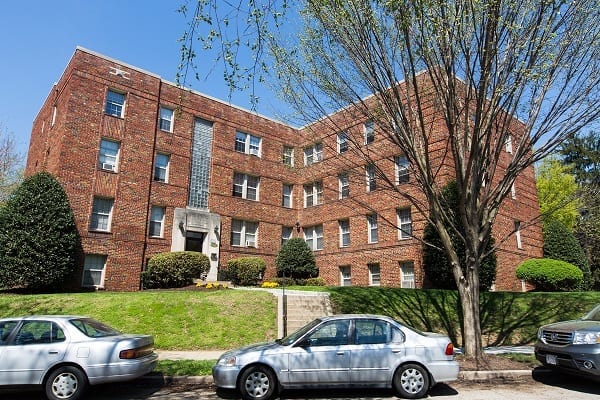 One Bedroom $1395  | Available 11/14
1400 Van Buren NW
Washington, DC 20012
1400 Van Buren is an apartment community with one and two-bedroom apartments for rent in the Brightwood neighborhood. You will feel comfortable and at home in these apartments with their beautiful hardwood flooring, ceiling fans, central A/C, and spacious floor plans. The apartments are located in a charming brick building with controlled access, on-site maintenance, on-site management, on-site laundry facilities, and more. 1400 Van Buren's convenient location gives residents access to everything they need on a daily basis.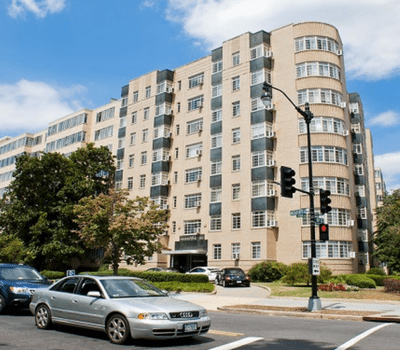 Studio  $1495  | Available 12/4
1701 Massachusetts Ave NW
Washington, DC 20036
Looking for features that look and feel like they came from a book and tell a story? The Baystate offers beautiful studio apartments for rent in a variety of floor plans. All utilities are included! No need to worry about extra bills. With the Dupont Circle neighborhood of Washington, DC only two blocks from your front door, be fascinated with local culture and flavor. Having the Red Line Metro within walking distance means all of Washington, DC is yours to explore. Find touches of extraordinary in the every day.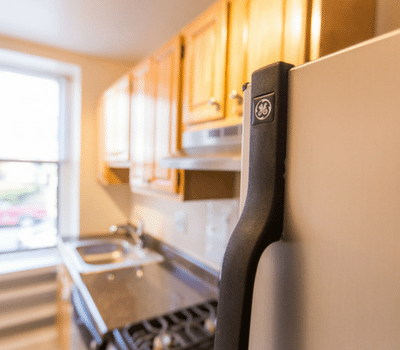 Studio $1500 | Available 11/14
2200 19th Street NW
Washington, DC 20009
Classic style and modern amenities are the perfect combinations to make you feel right at home. This pet-friendly building in the heart of Adams Morgan, just across the street from Kalorama Park, creates a comfortable living space for all. The Shawmut's elegant, New York-style exterior gives way to beautiful one and two-bedroom apartments featuring hardwood floors, 9′ ceilings, and updated kitchens.Step outside and you are in the heart of a vibrant, thriving community. From the bustling 18th St Corridor down to Dupont Circle, you are never far from the energy of Downtown DC. Want to get away? The L2, 42, 43, and H1 bus lines are right outside your front door with direct connections to the Green, Red, and Yellow metro lines.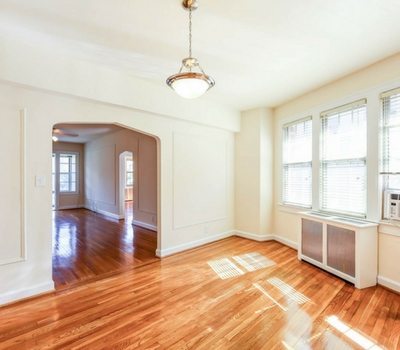 Studio  $1450 | Available Now
4550 Connecticut Ave NW
Washington, DC 20008
The Frontenac is nestled in the heart of elegant upper-Northwest. The Frontenac boasts spacious apartments with updated kitchens and bathrooms. Its classic architectural style, evident in our grand lobby's high ceiling and in our apartment units', arched doorways and traditional wainscoting, attracts tours of local art history students.You can meet your neighbors or take advantage of WiFi on the Frontenac's peaceful roof deck or in its spacious laundry room. Take a stroll to the Van Ness metro station, Giant, Whole Foods, pharmacies, dry cleaners, restaurants, shopping, and great schools for students of all ages. Our neighborhood is full of hidden gems..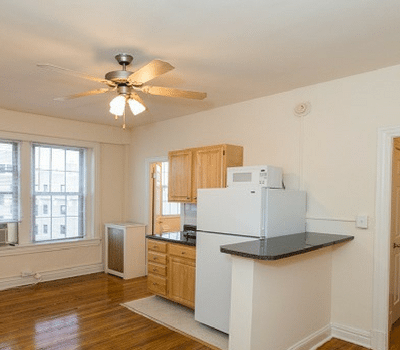 Studio  $1460  | Available 12/1
2013 New Hampshire Ave NW
Washington, DC 20009
Constructed in 1926, Hampton Courts has the elegant appeal of the early 20th-century architecture. The building is equipped with two elevators, a controlled intercom entrance, and a laundry room with a card payment system. The studio, one, and two bedroom apartments at Hampton Courts has updated appliances and spacious floor plans. All utilities are included in your rent, so no need to worry yourself about additional bills. The U Street Metro Station is three blocks away and provides access to the yellow and green lines. Zipcar and car2go vehicles, as well as Capital Bikeshare bicycles, are just a block from the building giving you endless means of transportation. The Saturday Farmer's Market, Yes Organic Market, Trader Joes, Vida Fitness and several yoga studios are all a few blocks away from your front door. Come and explore the city living in Hampton Courts.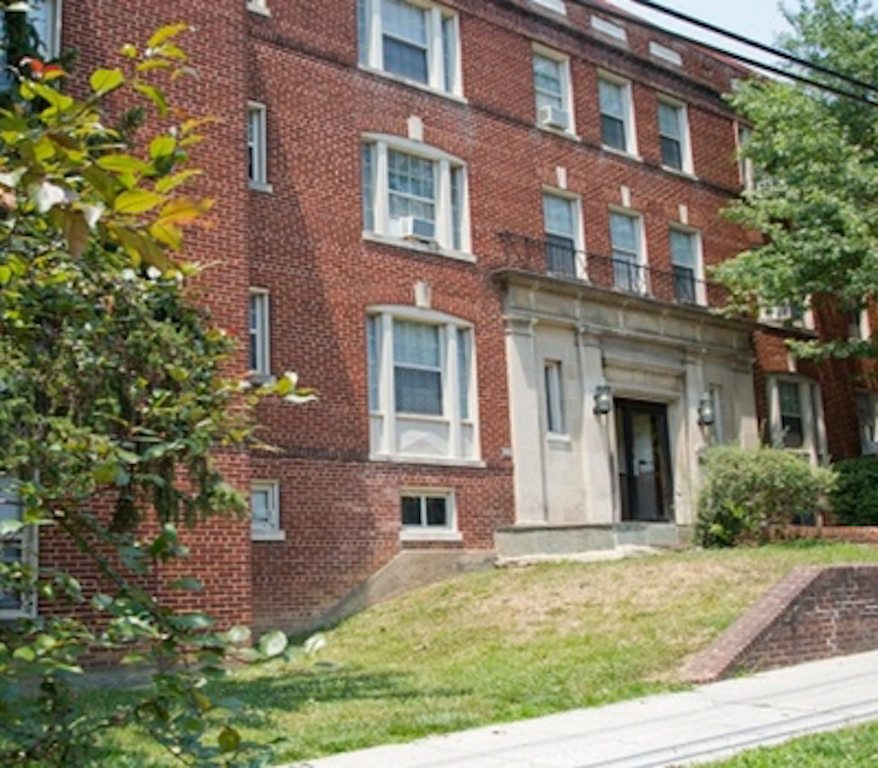 1 Bedroom  $1395  | Available Now
6100 14th Street NW
Washington, DC 20011
Located in the Brightwood neighborhood of Washington, DC. There are no limitations set when living at 6100 14th street; tons of shopping and dining options nearby, a Metro bus stop right at your doorstep and only a mile to the nearest metro station. Offering spacious and affordable one and two bedroom apartment homes.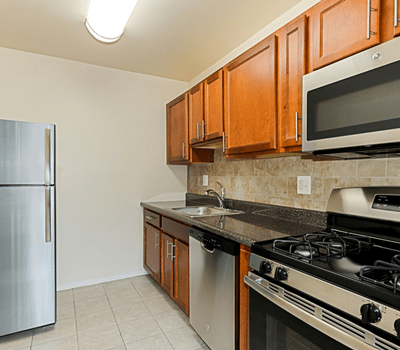 2 Bedroom  $1315  | Available Now
2515 R Street, SE 
Washington, DC 20020
Design cannot be defined by one component but rather the artful intersection of style and function. Located just minutes away from Capitol Hill, Penn View apartments offer affordable efficiencies, one, and two-bedroom apartment homes for rent. Penn View's luxurious kitchens and functional floor plans are just a few of the features you'll find at this community. Quality is always on trend.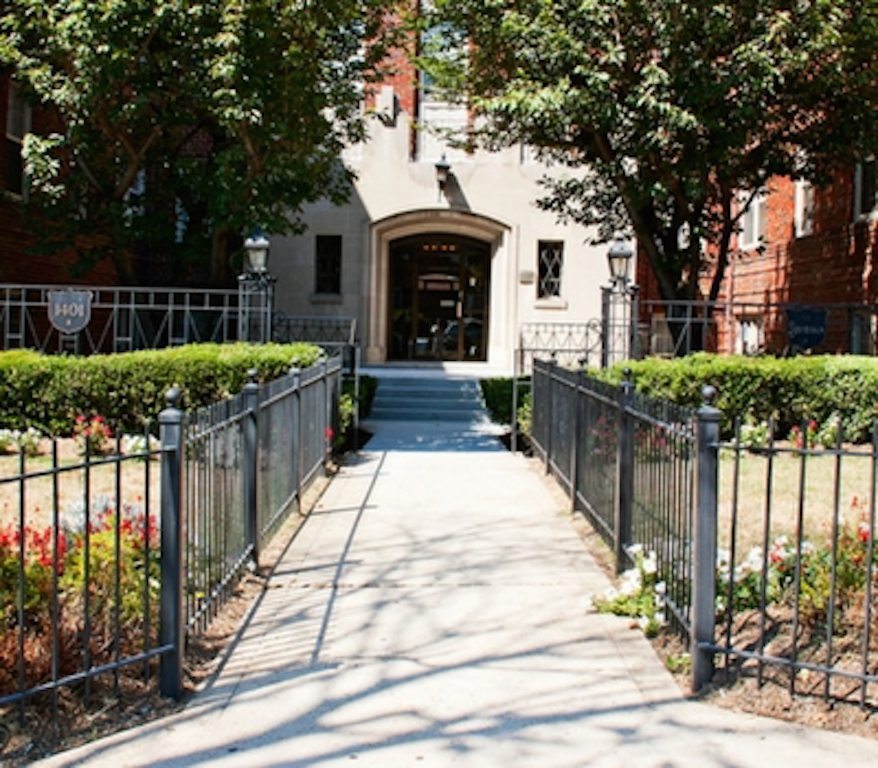 Studio $1250 | Available Now
1401 Sheridan Street NW
Washington, DC 20011
1401 Sheridan boasts spacious floorplans which include separate dining rooms in each apartment. Beautiful hardwood floors, expertly landscaped grounds, and abundant closet space add to the charm and convenience of these studio and one-bedroom apartments. 1401 Sheridan is located between 14th and 16th Streets near Georgia Avenue providing easy access to Rock Creek Park, Carter Barron, and much more.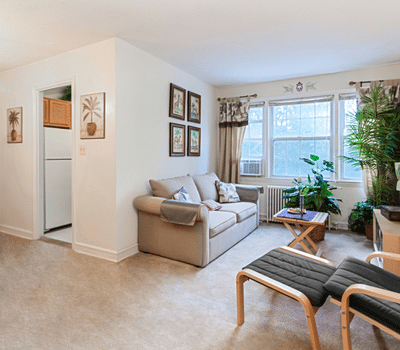 2 Bedroom $ 1125 | Available Now
2100 Maryland Ave NE
Washington, DC 20002
Discover our beautifully landscaped community located in the heart of Northeast, near Langston Golf Course and National Arboretum. Jetu Apartments offers affordable one and two bedroom apartment homes for rent. Featuring gas range stoves, upgraded kitchens, frost-free refrigerators, mini-blinds, and wall to wall carpet. Each apartment offers a separate dining area with chandelier lighting. The grounds include two new playgrounds, a community room, and a community garden.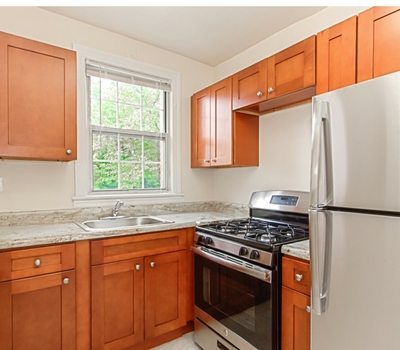 One-Bedroom $1029 | Available 11/16
2333 Skyland Place SE 
Washington, DC 20020
Moving to the Skyland means you have a choice of a townhouse or apartment home. Our beautifully landscaped community is impeccably maintained. Enjoy the features of your new updated kitchen including; gas ranges, frost-free refrigerators, and garbage disposals. Dishwashers are available in 3 bedroom apartments. There is also an on-site dry cleaner and a tot lot. Skyland Apartments is located near Anacostia Metro and the new Safeway. Uncovered parking is available.
Amazon and the Amazon logo are trademarks of Amazon.com, Inc, or its affiliates. Rental providers will not refuse to rent a rental unit to a person because the person will provide the rental payment, in whole or in part, through a voucher for rental housing assistance provided by the District or federal government.
---
Also published on Medium.